Freshen Up The Outside and Inside Of Your Home By Following These Tips
Regular maintenance is essential if you want to preserve, and even increase, the value of your home. Here's a good rule of thumb: when the seasons change, take the time to spruce up the outside and inside of your home and make all necessary repairs. Now that the long winter months are over and the warmer weather is approaching, we've got some tips for you and a checklist that is simple to follow. Here are 14 easy ways to get your home ready for summer.

1. Spiff Up The Front Door
Your front door should convey the impression that your home is well maintained. If your front door is looking shabby, give it a new coat of paint or stain and apply a sealant. Clean all the transom windows and sidelights, inside and out. Replace the door-knocker if it looks old and worn, and be sure that your doorbell is in working order.
How Do You Choose The Right Front Door For Your Home?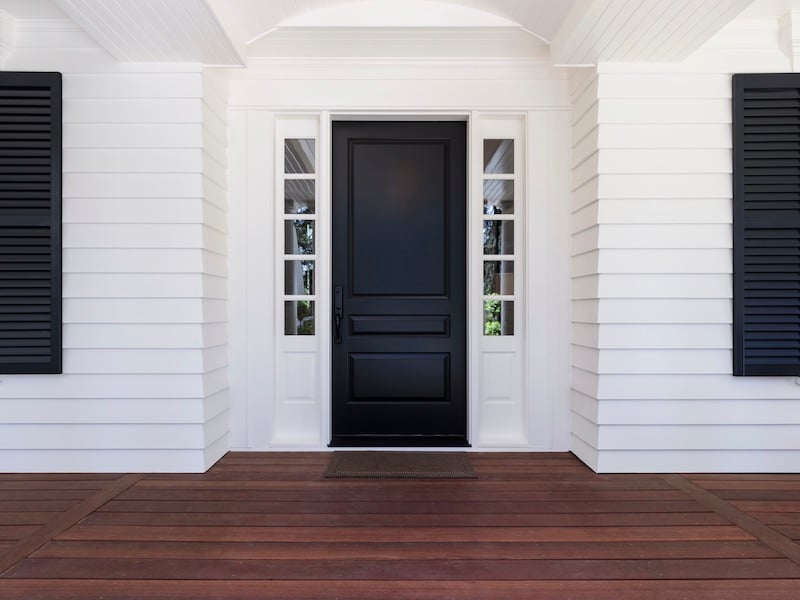 2. Give The Exterior A Facelift
Check out the front, back, and sides of your home to see what needs your attention. Make a list of items that should be addressed and get to work! For example, patch holes around the exterior of your home and replace missing trim. Fix loose siding, shingles, and roofing materials. Paint the exterior trim and siding, if applicable, so that your home looks well cared for, and if your home has shutters, don't forget to paint them, too.
How To Select The Right Paint For The Exterior Of Your Home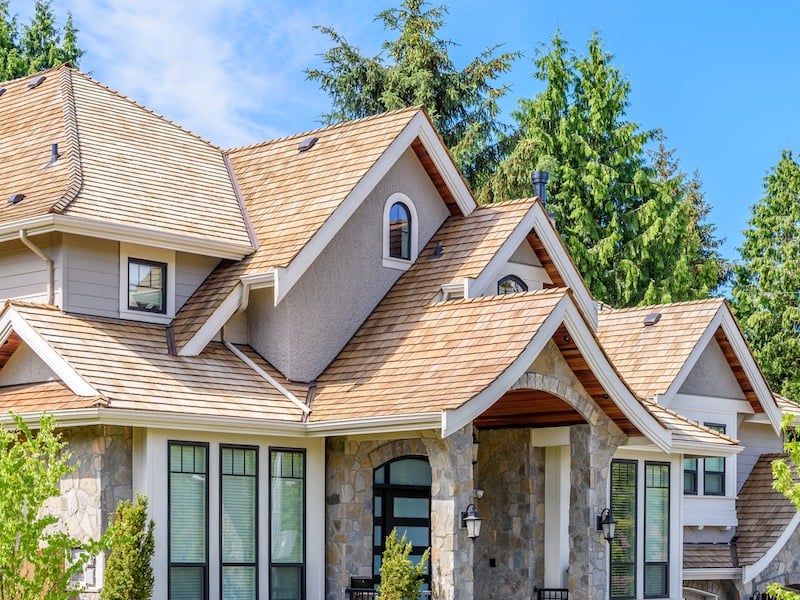 3. Tidy The Yard And Spruce Up The Landscaping
Start preparing your lawn and garden in early spring so that your yard is beautiful all summer long. Remove all branches, twigs, and debris that have fallen on your property. Clean out the gutters or better yet, hire a reputable company to do it for you. Plant some flowers in your yard and place some in pretty containers on either side of your front door. Add some window boxes if you wish. For advice from the landscaping experts, read our article "How To Prepare Your Lawn And Garden For Spring And Summer."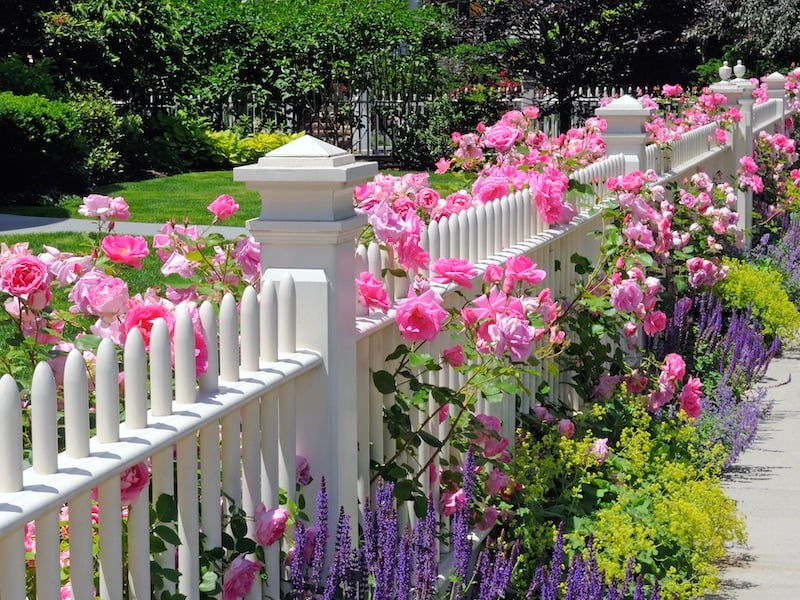 4. Light Up The Outside
Install strategic, layered lighting for a warm and welcoming glow around the exterior of your home. Proper lighting makes outdoor space usable at night, provides security, and highlights certain architectural and landscaping features. Use floodlights for broad, even lighting across the facade of your home and your yard. Bring attention to your beautiful lawn and garden with up-lighting, otherwise known as accent lighting. For added safety, place lights along paths or stairs, and invest in some sconces or pendants to illuminate the entrance to your home.
The Basics Of Lighting Design For Your Home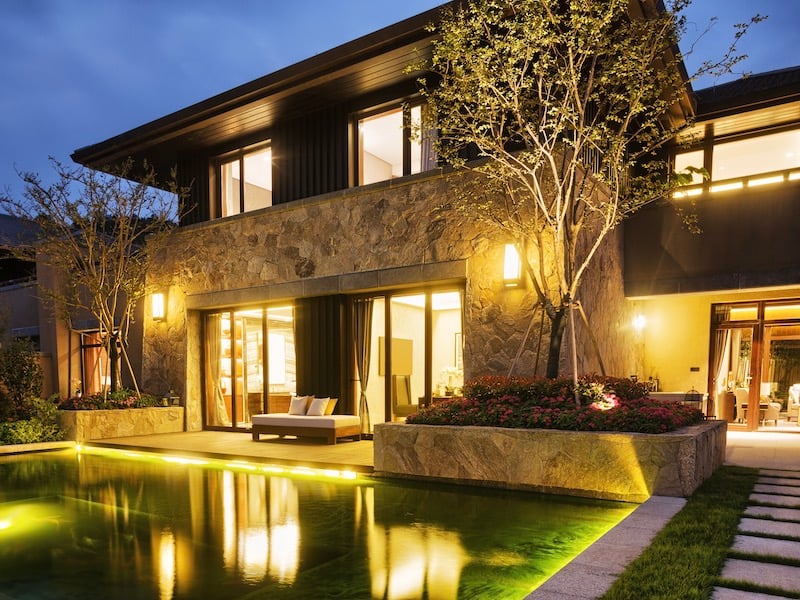 5. Create A New Outdoor Living Space
Extend your indoor living space to the outside of your home. Add a kitchen area to your patio so you can easily entertain and feed your guests. Refinish your deck and splurge on new outdoor furniture so you can relax there on a warm summer night. Build a pergola where you can lounge or a fireplace where you can roast marshmallows. Install a pool or sport court to keep your family in shape and having fun all spring and summer long.
10 Tips For Outdoor Living Design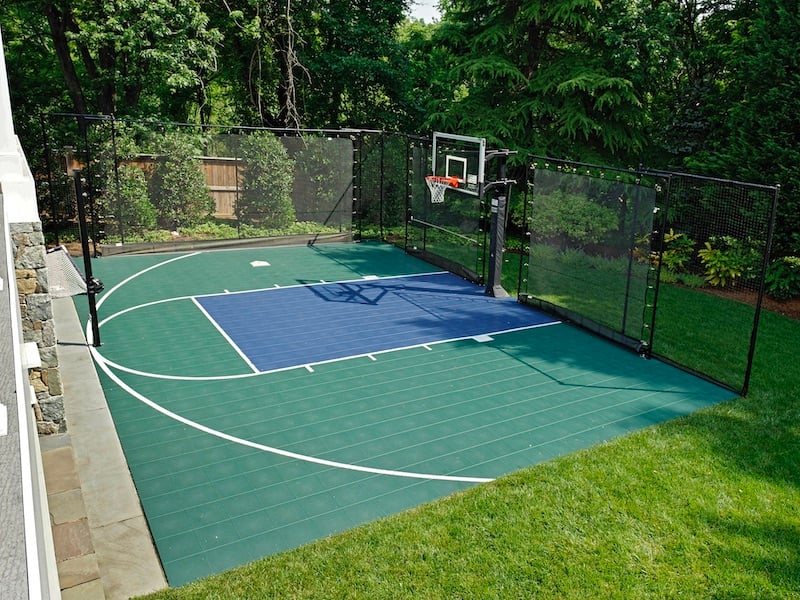 6. Ensure Your Family's Safety
Change the batteries in your smoke alarms and carbon monoxide detectors, then test them to see if they are working properly. Make sure you have flashlights with new batteries placed strategically around your home in case of a power outage during a summer storm. Swap out the old fire extinguisher in your kitchen with a new one. Replace any burned-out light bulbs inside your home so that hallways and rooms are well-lit.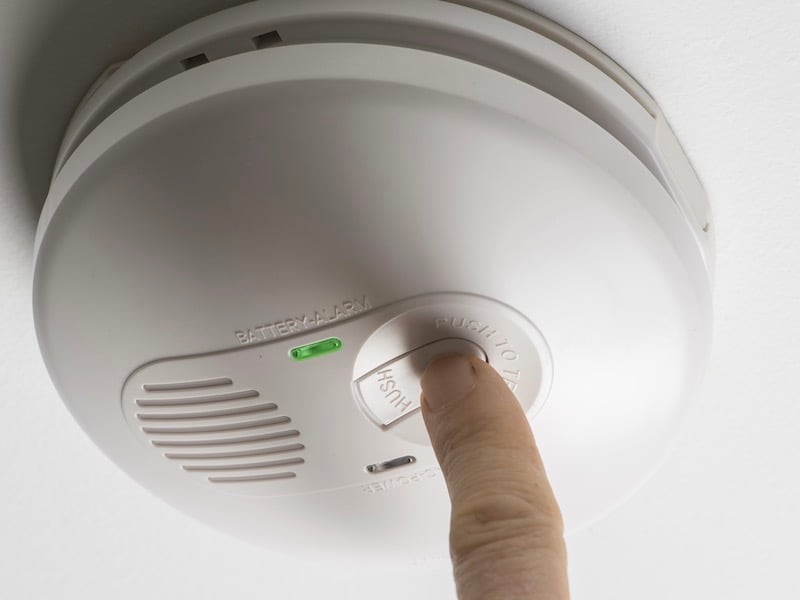 7. Be Energy Efficient
Clean or replace dirty air filters so that your HVAC system runs efficiently. Reseal your windows and doors to keep air conditioning from escaping your home throughout the hot summer months. Set your ceiling fan blades to spin counterclockwise so they push the air down, creating a cool breeze. Also, clean the blades so they are not spreading dust in the air. Add insulation in the attic and crawl spaces, and seal windows, doors, and other openings so that your home's "envelope" is working properly.
An Overview Of The Various Types Of Insulation For Your Home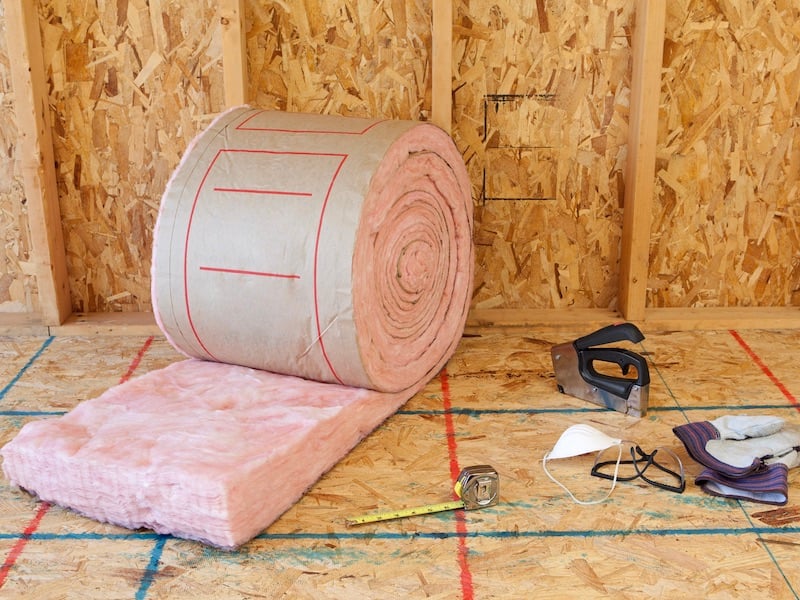 8. Let The Sun Shine In
Clean your windows and glass doors inside and out. Take down your heavy drapes and replace them with window coverings in lightweight, breezy fabrics. Switch out your dark throw pillows and slipcovers with light colored fabrics in your living and family rooms for the summer. Buy a new comforter or duvet cover to change the look of your bedroom in the warmer months.
The Right Way To Clean Every Surface In Your Home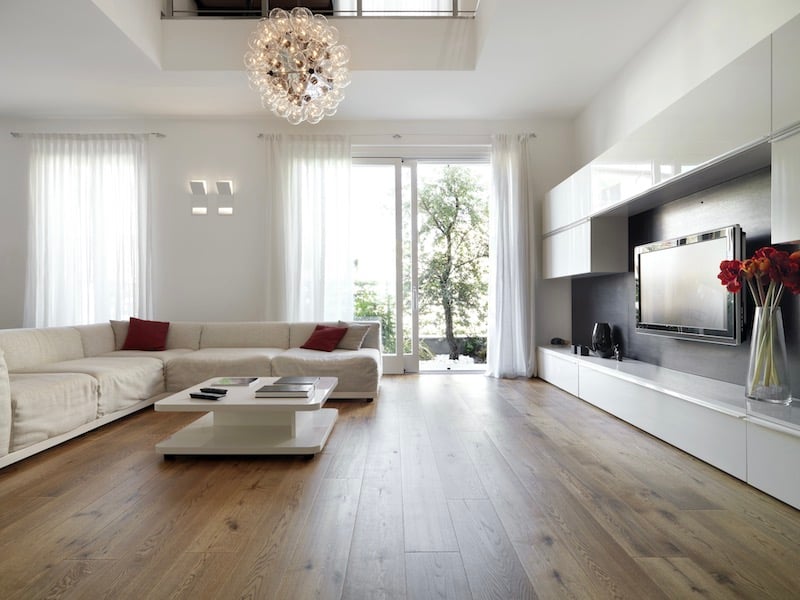 9. Freshen Up Your Walls
It's easy to make a space feel fresh with a new coat of paint. Choose a room or two in your home to paint a vibrant, cheery color or a crisp, bright white. Before you paint, patch holes and sand rough spots so that the surfaces you are painting are even and smooth. Test various paint colors so you can be sure the one you choose is right for your room.
How To Choose The Perfect Paint Color For Every Room In Your Home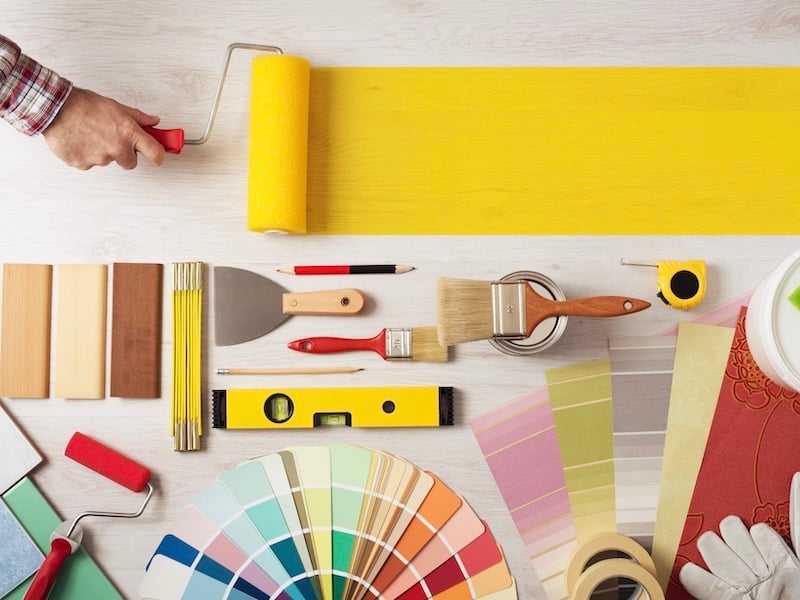 10. Clean Out The Garage
Get rid of old items in your garage that you don't use or need. Add hooks to hang bikes and other large items on the wall to free up floor space. Install shelving to store smaller items in an organized way. Fix any cracks and repaint or reseal the garage floor.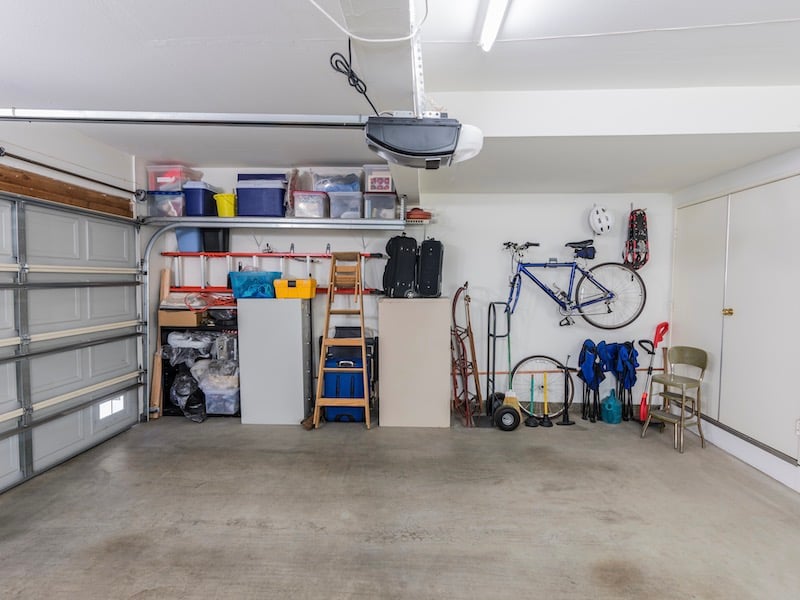 11. Bring The Garden Indoors
Cut colorful flowers and put them in vases around your home to make it cheery and bright. Add some natural aesthetic by placing potted plants in pretty containers in your living space. Decorate with colors that reflect nature, such as ocean blue or forest green.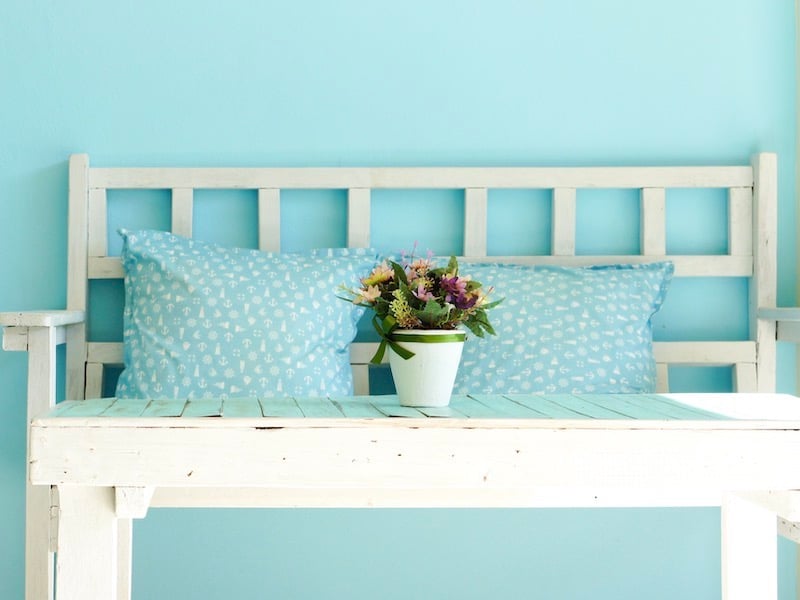 12. Brighten and Lighten
Add colorful accessories to your entry console or coffee table for an easy seasonal update. Transform your dining table with pastel colored plates, cups, and serving dishes. To complete the spring or summery look, add some light-colored linens and natural-looking, textured placemats, and don't forget the freshly cut flowers.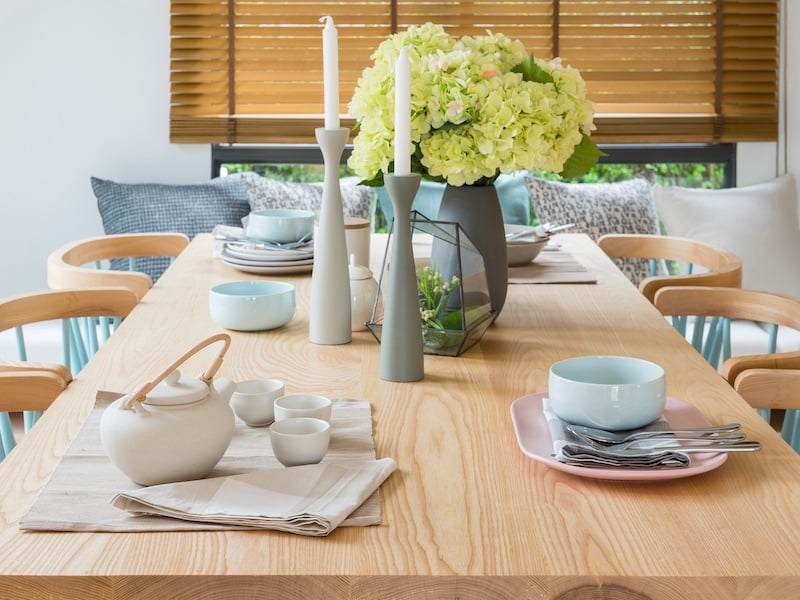 13. Change Up Your Artwork
Bring a burst of summer to your home by updating your walls with artwork that feels joyous and uplifting. Enlarge and hang some of the photographs that you've taken of beautiful places that you have visited. Or buy some affordable paintings that will brighten your day and lighten your mood.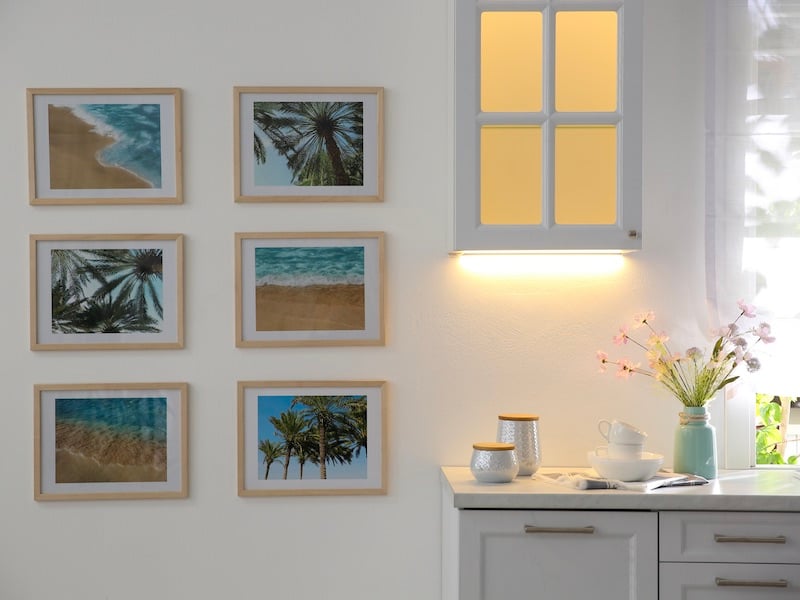 14. Declutter and Re-organize
Decluttering will give you a sense of well-being and order in your life. Empty your kitchen cabinets and get rid of any items or small appliances that you just don't use. Go through your closets and dressers and purge any items that you don't need, and then donate them. Re-organize by storing your winter clothing in clear plastic boxes, and move your summer-weight items into your newly cleaned closets and drawers.
12 Ways To Design An Organized And Decluttered Kitchen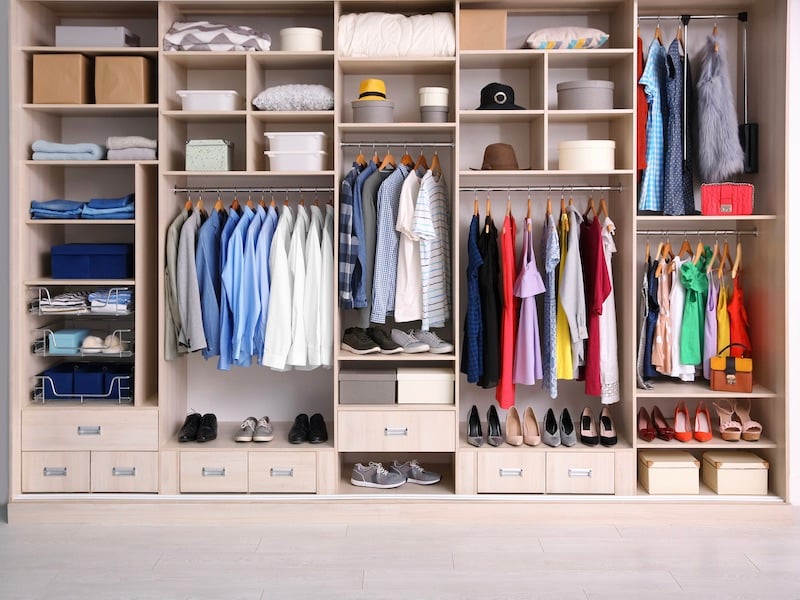 At Meridian Homes, we specialize in luxury remodeling and custom home building in the Washington, DC area. Our mission is to create exceptional residences that exceed expectations. Our highly personalized design process and careful management of every project have earned us a reputation over many years for outstanding client service and solid, beautiful craftsmanship. Contact us today to begin your custom home or remodeling project.