Use Color To Change The Way A Space Looks And Feels
Color is a powerful design tool. Use cool tones of blue and green to create a tranquil, calm feeling in a room. If you want an energized and cheerful vibe, choose warm, vibrant shades of red, yellow, or orange. Different paint colors can also make rooms seem larger, smaller, wider, or taller than they actually are. Before you start painting, it's important to understand how the colors you settle on can change the way a space looks and feels.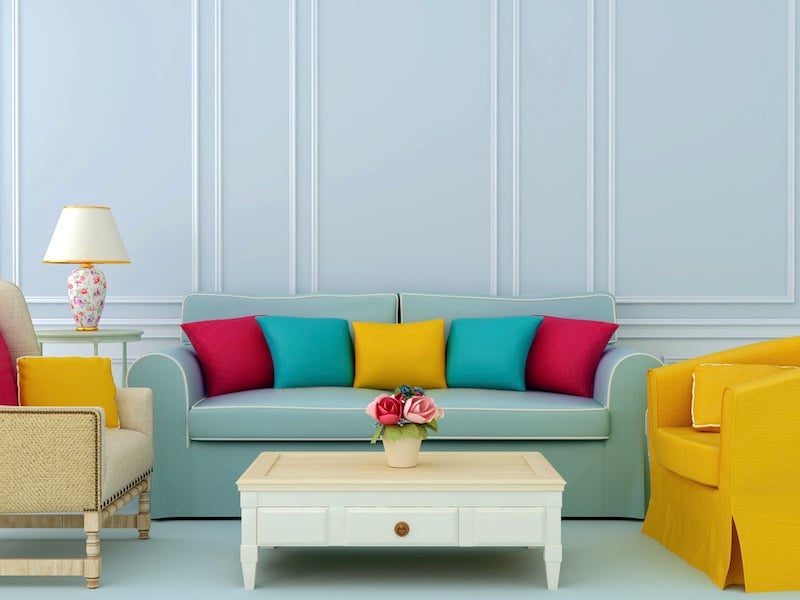 Study The Color Wheel For Inspiration
When selecting a color scheme for the interior of your home, it's helpful to study the color wheel so you can understand how color families work together. The primary colors are red, yellow, and blue. Secondary colors—orange, green, and purple—are made by mixing primary colors. Tertiary colors are created by combining a secondary color and a primary color.
On one side of the color wheel are the warm colors in the red, orange, and yellow families. These colors elicit an energetic, lively feeling. On the other side of the color wheel are the cool colors such as blue, green, and purple. Cool colors can make you feel serene and relaxed. White, black, and gray are not part of the visual spectrum and are considered to be neutrals, not colors.
Watch our video to learn how paint color can influence your mood.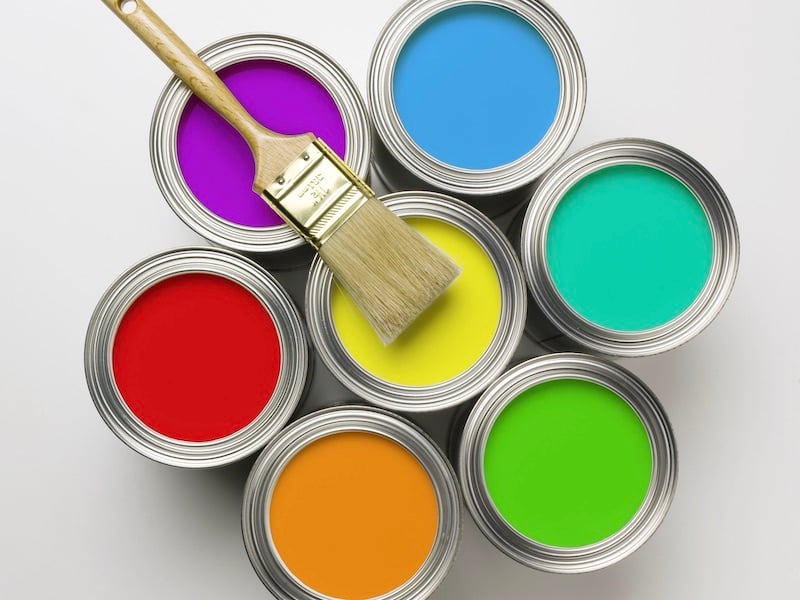 Types Of Color Schemes
Now that you understand how the color wheel works, here are four types of color schemes for you to consider when choosing paint for your home.
1. Monochromatic
To create a monochromatic palette, select one base color (hue), and then pick various shades from light to dark of the same color.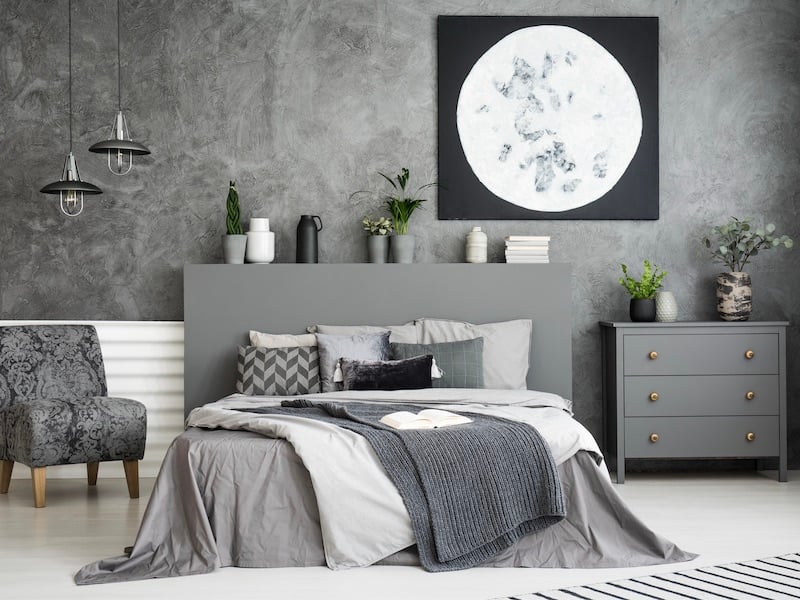 2. Analogous
Do you want to add color without going too bold? Create an analogous scheme that consists of two to six colors that are next to each other on the color wheel.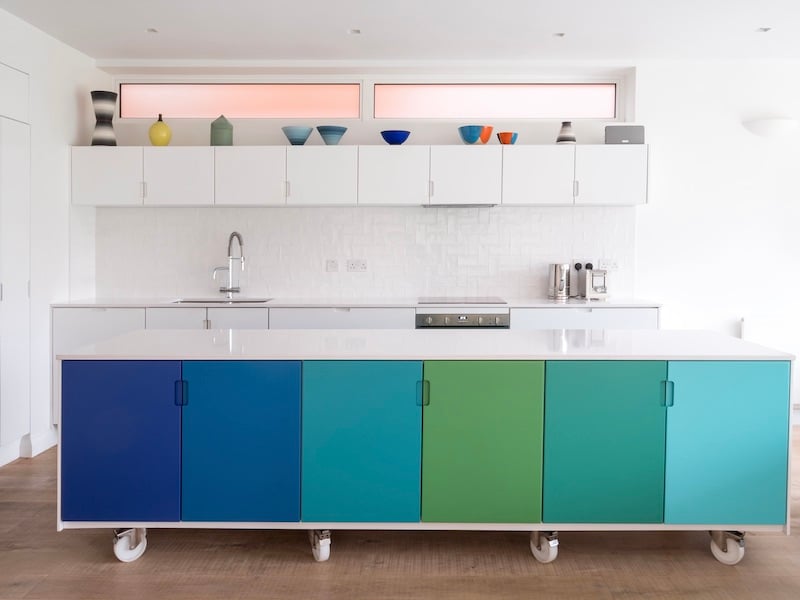 3. Complementary
For a bold look with high-contrast, choose colors that are directly across from each other on the wheel.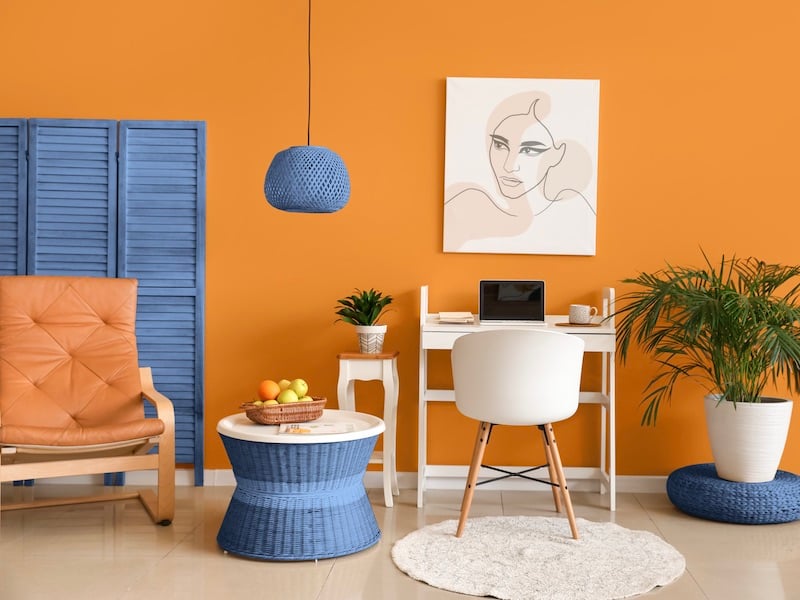 4. Triad
A triad scheme is bold but balanced. It's made up of any three colors that form a triangle that is equally spaced around the wheel.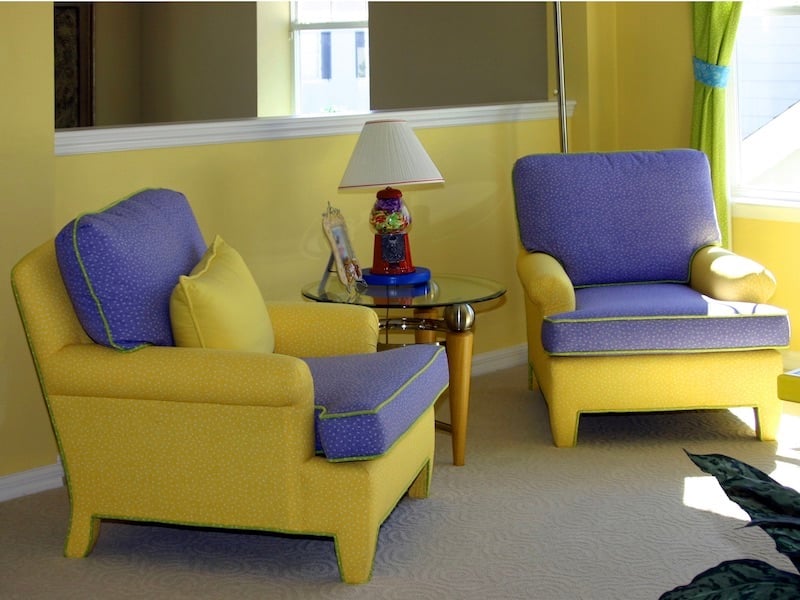 Hue, Value, Tint, Tone, And Shade
Once you have decided upon the type of color scheme you want, it's time to go to the store and select the exact value, tint, tone, and/or shade of the colors (hues) that you like. Here are definitions of those terms to help you through the process.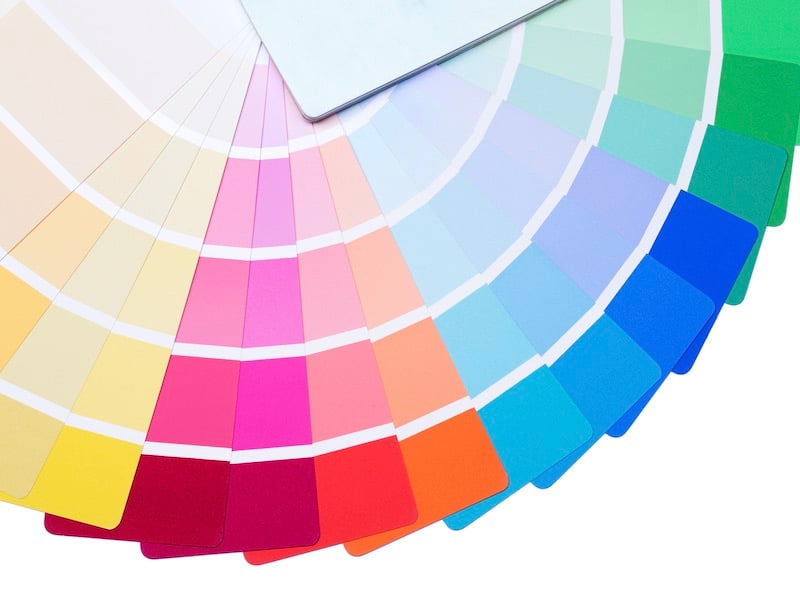 Click here to read our detailed article: The Different Types and Finishes Of Paint For The Inside and Outside Of Your Home


1. Hue
Hue refers to a pure color found on the color wheel when it has had nothing added to change its properties. This term is interchangeable with the word "color."
2. Value
Value refers to the lightness or darkness of a color. It defines a color in terms of how close it is to white or black. The lighter the color the closer it is to white, and the value is higher. The darker the color, the closer it is to black, and the value is lower.
3. Tint
When white is added to a hue, it lightens and becomes a tint of the original color. For example, light pink is a tint that is created when white is added to red.
4. Tone
A tone is created when gray (equal amounts of black and white) is added to a color. The final tone depends on the amount of gray used: it may be lighter or darker than the original color.
5. Shade
A shade is created when black is added to any hue found on the color wheel. This process darkens the hue and creates a more intense color.
How Paint Can Impact The Perceived Size Of A Room
As you pick a color scheme, consider the size of the space you are painting. Using light colors in a monochromatic scheme can open-up a small room and make it feel more generously sized. Create the illusion of spaciousness by painting the ceiling a lighter tone than the walls. Keep the trim and baseboards in the same color scheme as the walls so that the boundaries of the room are not so apparent. If you live in a small home, painting adjoining rooms the same color will make the overall space seem continuous and larger than it really is.
If you have very large rooms in your home, using darker shades can make them feel cozier and not so cavernous. When the walls are a deep color and the trim is light, the borders are defined, and a room will not appear to be so expansive; keep the ceiling a lighter tone so that the space does not feel closed-in.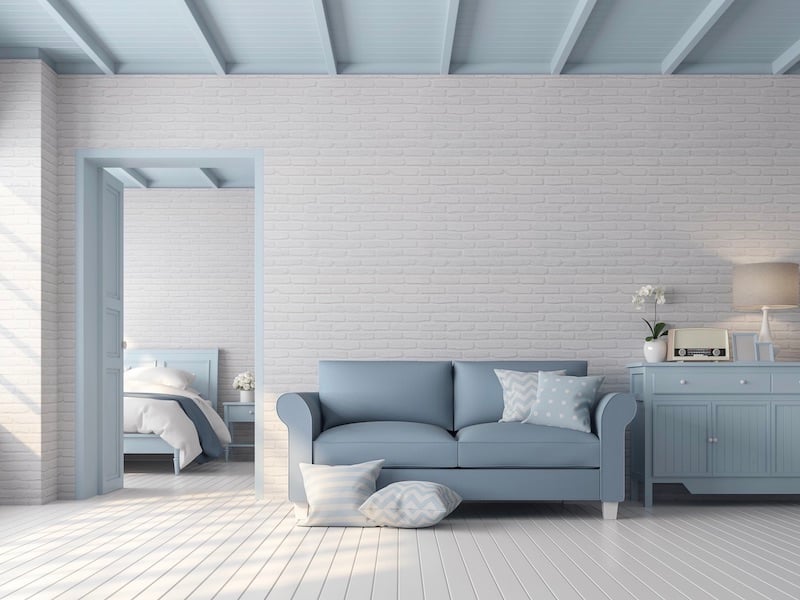 How Color Can Set The Mood In A Space
Some colors have a calming effect while others create a sense of drama. Before you choose a color for any room in your home, consider the emotion that you want to evoke in each particular space. Understanding the psychology of color can help you to express your personal style and establish an overall sense of well-being in your home. Here are the 10 most popular colors and neutrals used in interior design, with descriptions of the way each one can make you feel.
1. Blue
Blue is a very popular color used in home design as it elicits a feeling of serenity and calm. Choose a soft blue in a bedroom to encourage relaxation. A bolder blue in a family room creates an inviting, friendly feeling.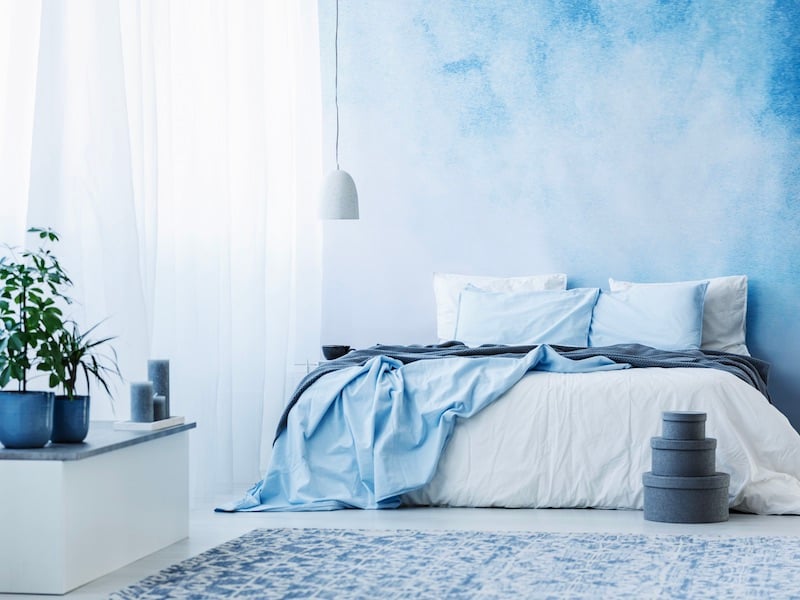 2. Yellow
Yellow awakens the senses and communicates excitement. It's perfect for bathrooms or kitchens since the color is cheerful and uplifting. Use it sparingly, not in every room in your home, so it won't be overwhelming.
3. Red
Red generates a feeling of high energy. This is a great color to use in a dining room or living room where you want to stimulate appetites and conversation and create a sense of liveliness.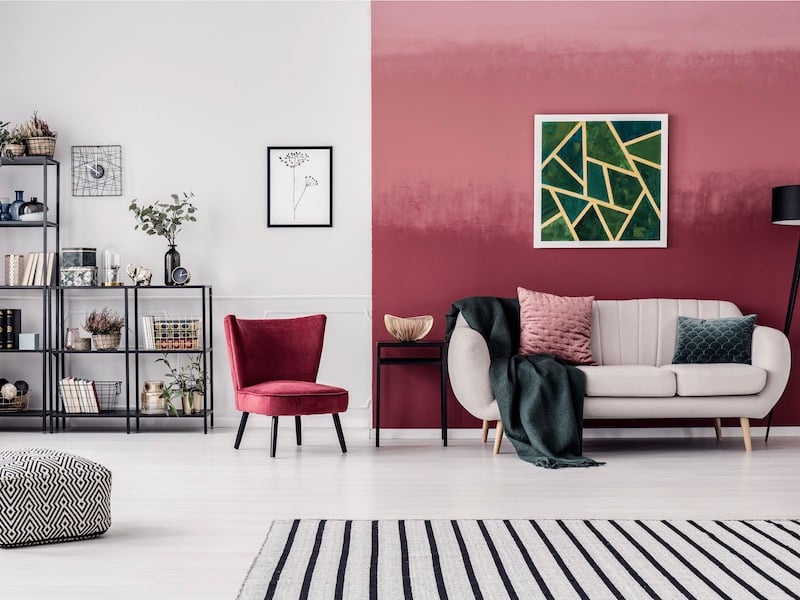 4. Green
Green is the blend of calm blue and cheerful yellow. It is said to be a restorative color; it quiets the mind. Green can be used in any room where you want to have a sense of tranquility by evoking the feeling of nature and the outdoors.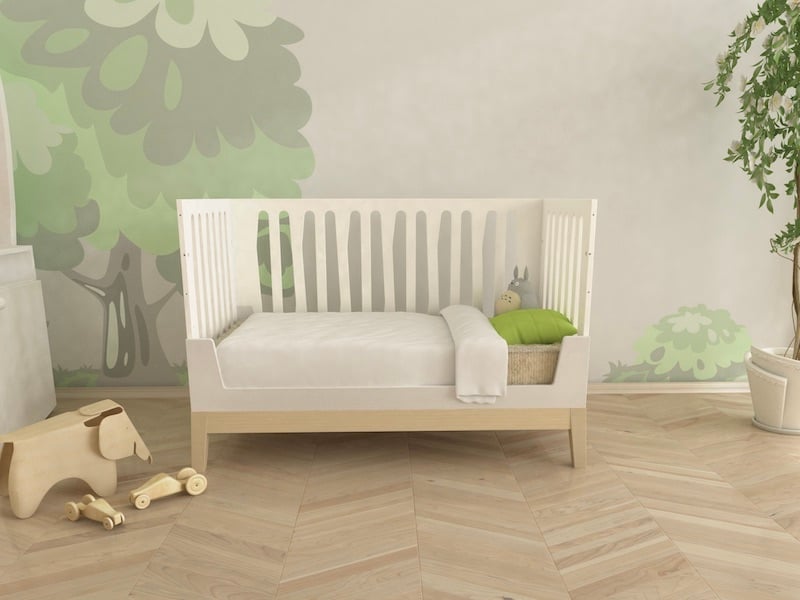 5. Orange
Orange is an exciting color, and it raises energy levels. Use a muted tone to convey a sense of high emotion without the intensity of vibrant orange. It's the ideal color for a playroom as it promotes activity. Orange can also stimulate the appetite, so it is perfect for a dining room or kitchen.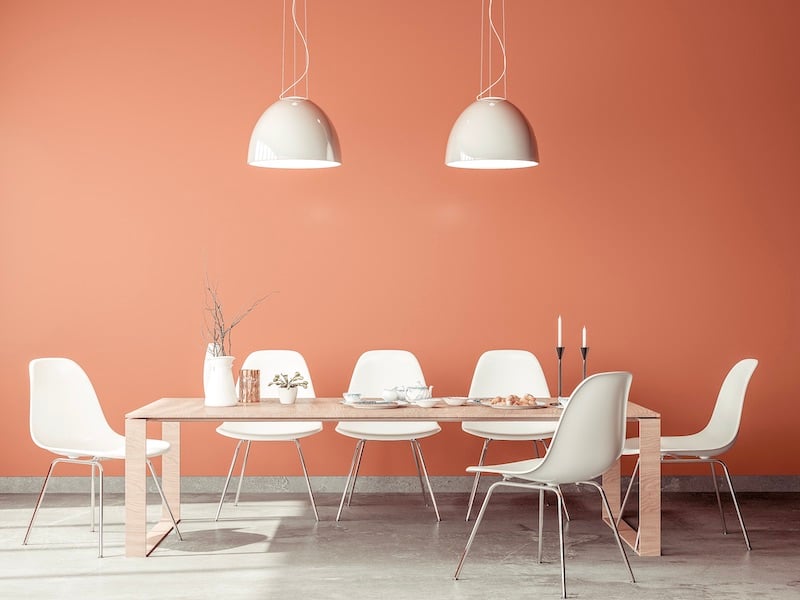 6. Purple
Purple has an air of sophistication and luxury. Lavender and lilac are light and romantic and are just right for a bedroom. A deeper shade of purple offers an elegant, dramatic look that is suitable for a living room.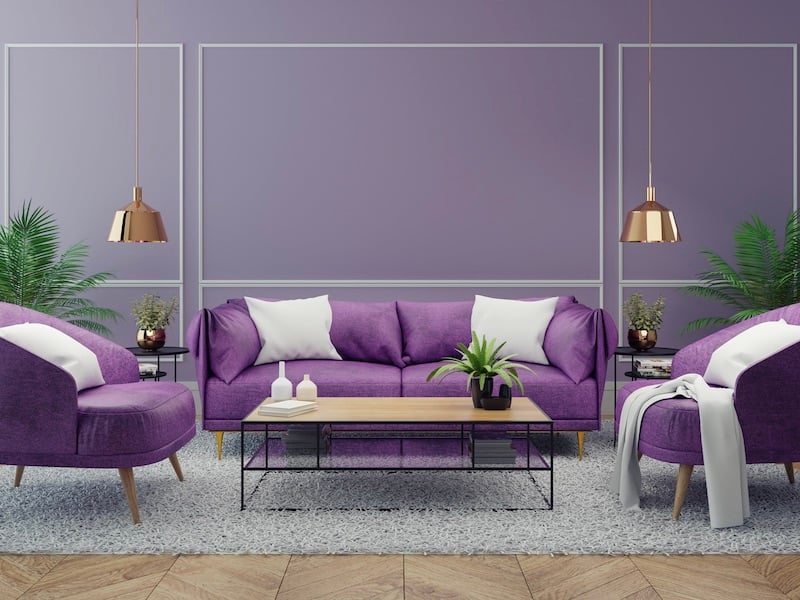 7. Pink
Pink equals love and kindness. This color comes in tints, tones, and shades as varied as pleasing blush to cheery magenta. It is often used in bedrooms, as pink is associated with childhood and joyfulness.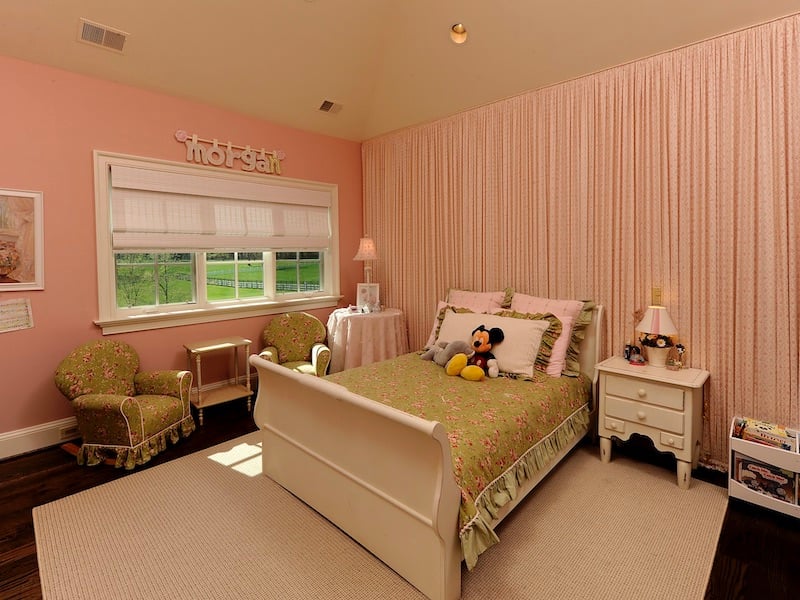 8. White
White is a neutral that conjures feelings of pureness and cleanliness. It can make a room feel open and spacious but can also feel sterile and cold unless paired with an accent color. Ivory and cream are less- stark alternatives to bright white.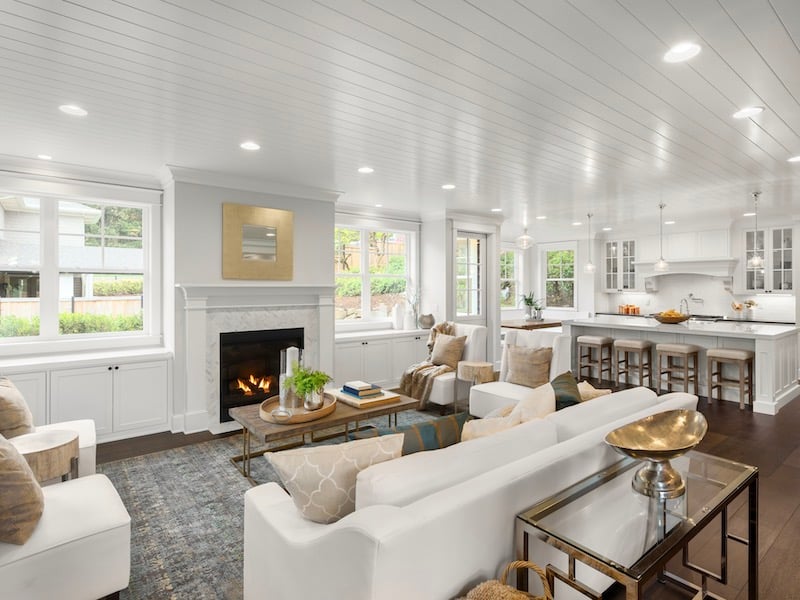 9. Gray
Gray is a neutral often used in home decorating because of its flexibility. Gray comes in a wide variety of tints, tones, and shades: light gray is timeless and classic, while darker shades are edgy and modern. Neutral gray can be used as a "background" against which a pop of color can liven things up for a customized look.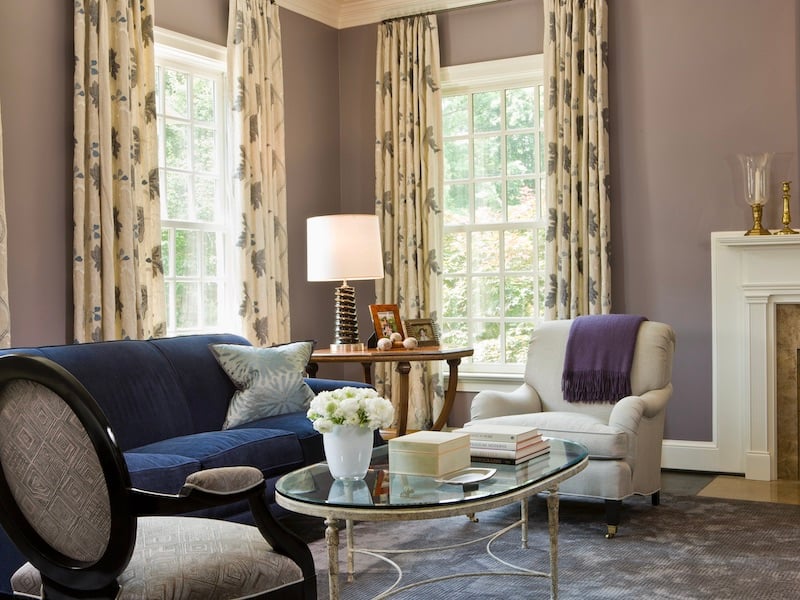 10. Brown
Brown has a warmth that other neutrals do not. It works with traditional or contemporary decor but should be balanced with lighter colors so that it does not feel too heavy or dark.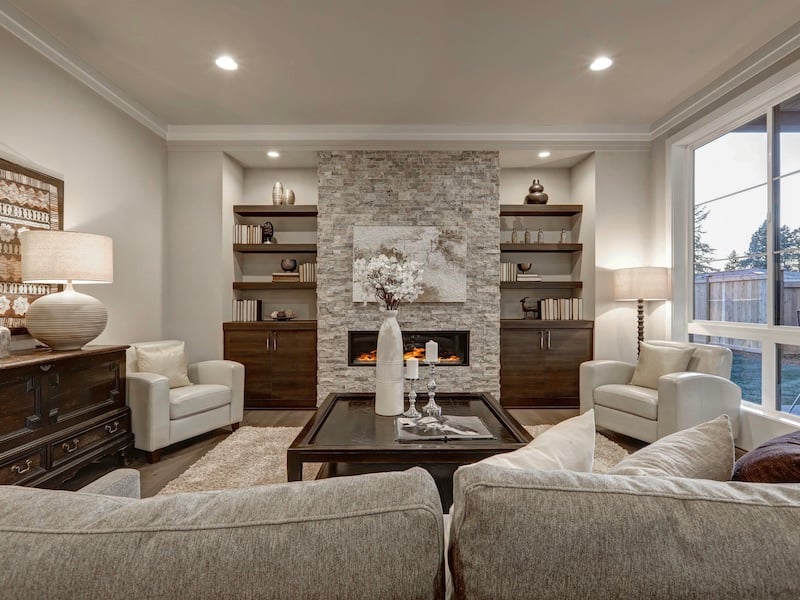 At Meridian Homes, we specialize in luxury remodeling and custom home building in the Washington, DC area. Our mission is to create exceptional residences that exceed expectations. Our highly personalized design process and careful management of every project have earned us a reputation over many years for outstanding client service and solid, beautiful craftsmanship. Contact us today to begin your custom home or remodeling project.