Expert Advice On Exterior Color Schemes, Types Of Paint, Paint Finishes, And More
Having a well-maintained exterior will enhance your home's curb appeal and can increase its value. It's important to select a color scheme for the exterior of your home that is pleasing to the eye, will fit within the context of your neighborhood, and will complement the hardscaping, landscaping, and natural surroundings.
However, settling on the perfect color scheme is not the only consideration. You will need to choose the right type of paint and finish for the siding, trim, and accent materials to keep the exterior of your home looking great over time and to protect it from the elements. Here's our expert advice to guide you through the decision-making process.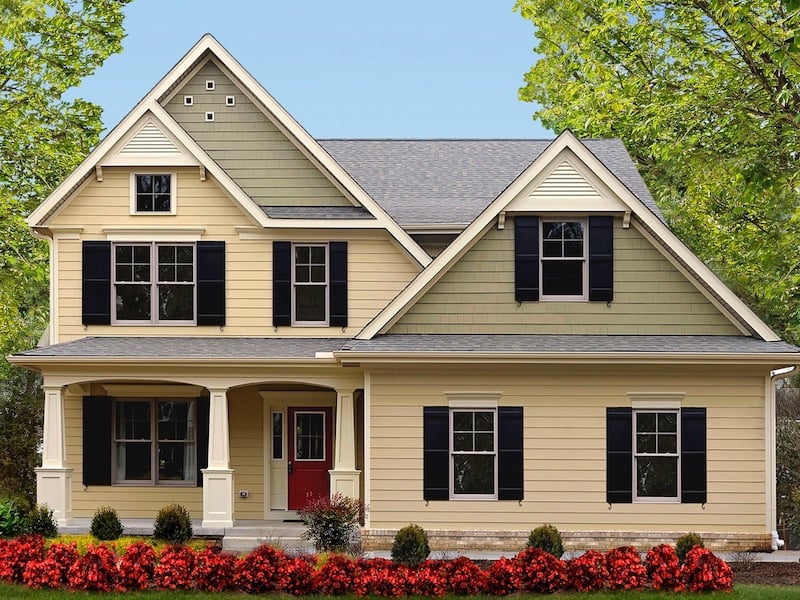 Settling On A Color Scheme
When you are selecting paint for the exterior of your home, you will need to choose at least 3 colors. The field or main color is used on the exterior walls. The accent color is for the doors and shutters. The trim color is applied to the window casings, door casings, railings, roof edging, pillars, posts, and any other trim on your home.
If you have more than one type of siding on your home (i.e., fiber cement siding and shingles), you can use the same color on both materials. Or you can choose one color for the fiber cement siding and a second, complementary color for the shingles. Just be sure that the colors are in the same family on the color wheel.
Consider a number of factors as you settle on a color scheme for the exterior of your home: the architectural style of your home, the colors of your roof and hardscaping, the type of neighborhood you live in, and the landscaping and natural surroundings. If you are part of a homeowners' association (HOA), the bylaws may prohibit or permit certain colors, so be sure to check before you fall in love with a color scheme.
1. The Architectural Style Of Your Home
Exterior paint should accentuate and complement the architectural style of your home. Contemporary homes are typically painted in neutral colors, while colonial-style homes often use bold colors to highlight details like shutters and doors. Pastels may look great on a Victorian home but will be out of place on an Arts-and-Crafts style home.
A home's size should also be taken into consideration as you choose exterior colors. Large homes may look weighty and unwelcoming when they are painted a very dark color, while small homes may fade away with a too-light color scheme. Check-out sites like Houzz to see photos of homes that are the same architectural style and size as yours to find color combinations that you like.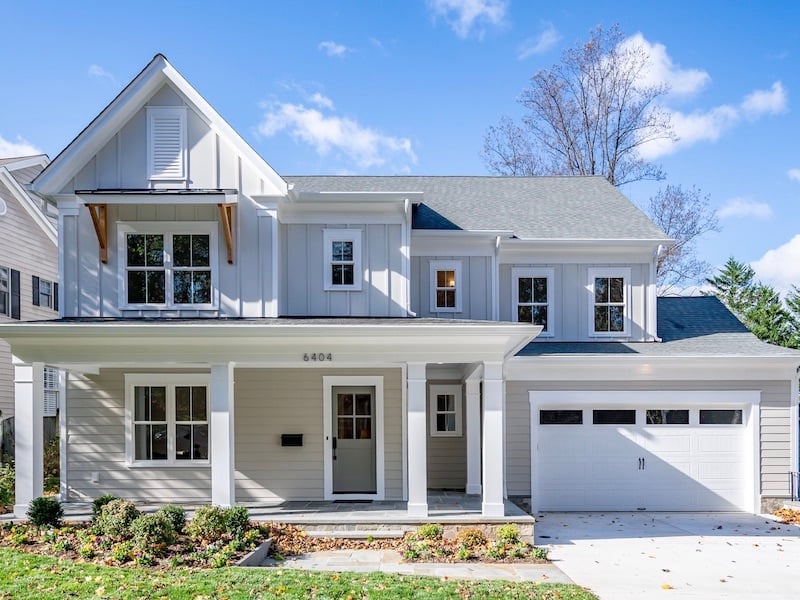 How To Choose The Perfect Paint Color For Every Room In Your Home
2. The Colors Of Your Roof And Hardscaping
As you develop a color scheme, pay attention to the colors of your roof and other permanent materials on and around your home like brick, stone, tile, or wood. The colors of the roof, hardscaping, siding, doors, shutters, and trim should work in harmony; they should not all match or clash with each other.
As a general rule, cool colors work best with other cool colors, and warm colors work best with other warm colors. For instance, pair a charcoal or black roof and a slate walkway with colors like gray, blue, green, or white for the siding. A brown, khaki, or rust-colored roof and a red brick walkway would work well with beige, cream or tan siding.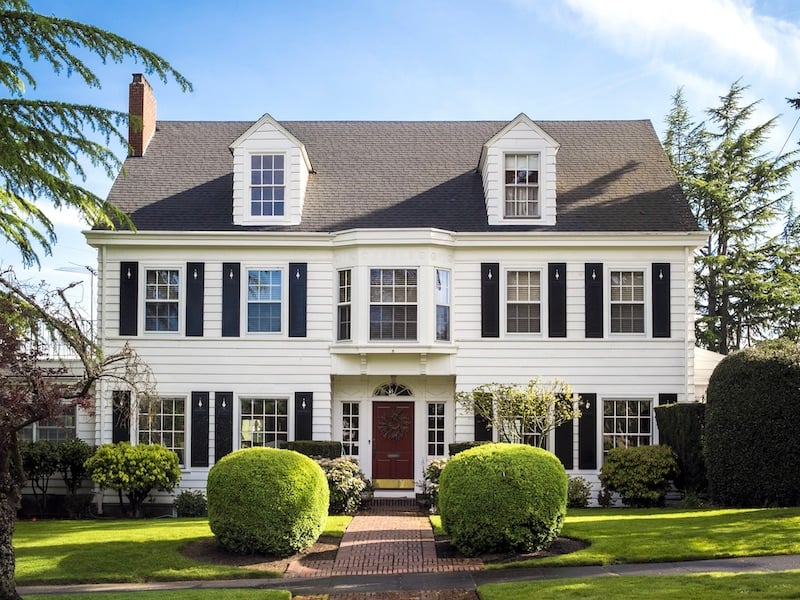 3. The Type Of Neighborhood You Live In
Drive around your neighborhood to see the colors of the homes that surround yours. Are there many unique-looking contemporary homes in the area, or is your neighborhood comprised of colonial homes that are all similar in style and color? You don't want your house to stick out like a sore thumb, so try to use variations of colors that your neighbors have used to create your own customized look.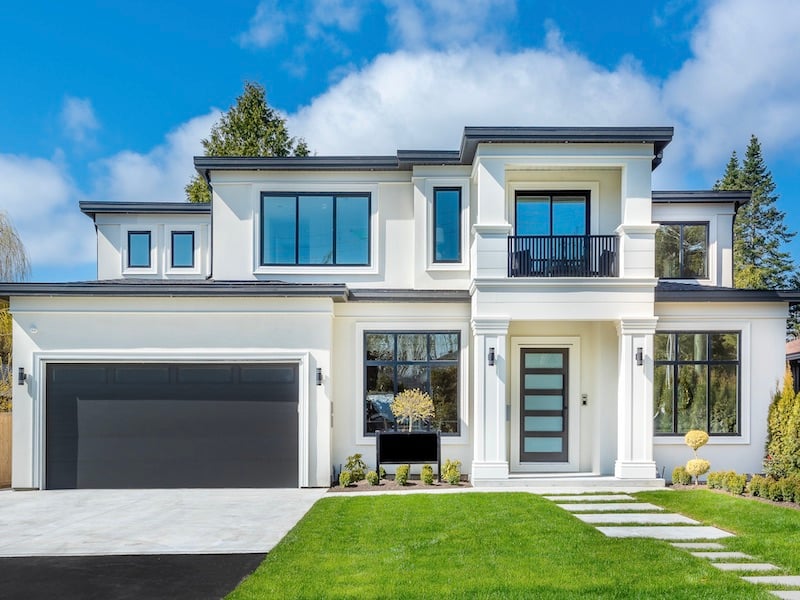 4. The Natural Surroundings And Landscaping
The color of your home should work with the natural surroundings. Consider royal blue, navy blue, or cream for a home on a heavily wooded lot so that the structure does not completely disappear into the scenery. For a home at the beach, light blues and grays are the perfect choice; a color like dark brown would look heavy and out of place.
If you have formal landscaping, you may want to use a crisp color like white for the exterior walls, and bold accent and trim colors. More naturalistic, free-flowing landscaping may call for soft colors or earthy neutrals on the exterior of a home.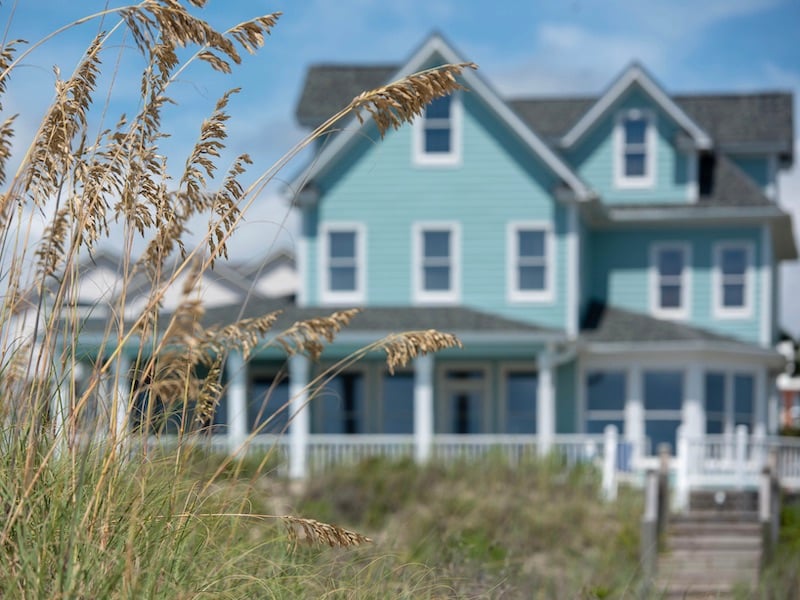 Choosing The Right Paint Type And Finish
Exterior paint should enhance your home's aesthetic appeal while protecting it from fluctuating temperatures, changing weather conditions, harmful UV rays, and damaging mold or mildew. With so many types and finishes of exterior paint, how do you know what to choose?
1. Paint Types
Some paints are water-based, while others are oil- or acrylic-based. Different formulations of paint are specifically designed to work with various exterior materials to keep them protected and looking fresh and new for years to come. Click here to read detailed information about the pros and cons of the many types of paint, and learn which one is the right paint for your home.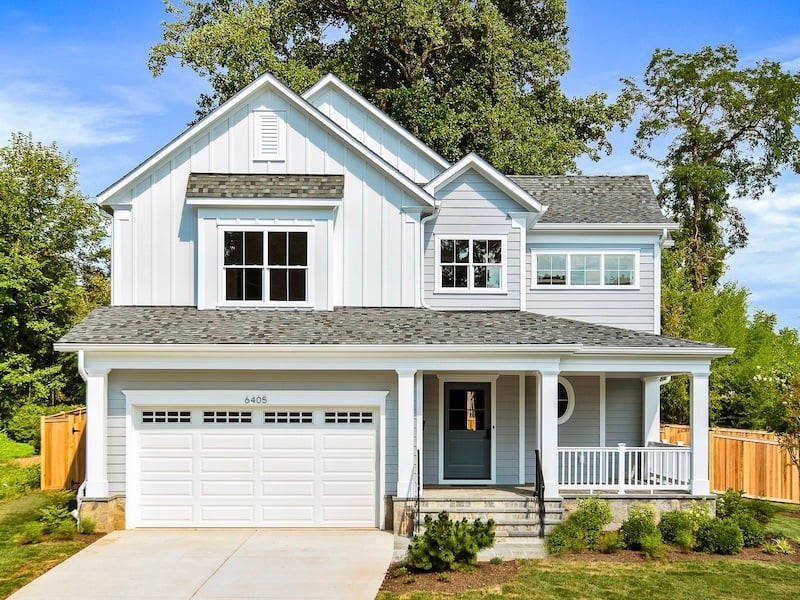 2. Paint Finishes
Changing the finish will alter the way paint looks and performs. Semi- or high-gloss paints are highly durable and easy to clean. These light-reflecting, shiny finishes are perfect for trim and doors, but they are not optimal for use on siding because they draw attention to surface imperfections.
Matte or flat paint is often used on exterior siding since it absorbs light, masks flaws, and covers surfaces well. However, flat or matte paint can fade over time and may require more frequent repainting.
Low-luster finishes such as eggshell or satin are well-suited for exterior siding because they have a luxurious look, hide some imperfections, and offer a higher level of durability than flat paint.
To learn more and to read our detailed article The Different Types and Finishes Of Paint For The Inside and Outside Of Your Home, click here.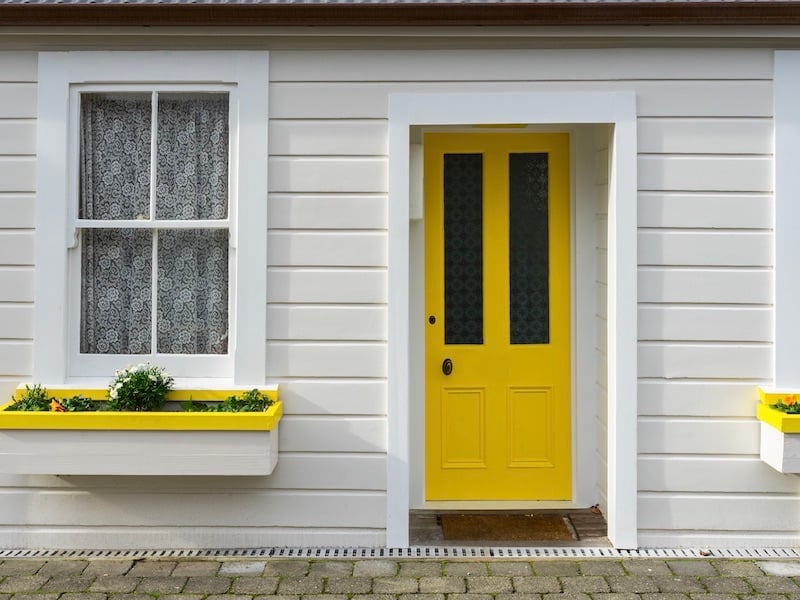 Properly Preparing And Priming Surfaces For Painting
Don't underestimate the importance of properly preparing a surface for painting. Clean off dirt and grime, remove old paint, fix holes, smooth out all rough spots, and fill-in cracks with spackle before you apply new paint.
Using a primer will allow paint to better adhere to a properly prepared surface and will cover imperfections and stains. There are three basic types of primer: oil-based, water-based, and shellac. Choose the one that works best on the surface material you are painting and with the type of paint you will be using. To learn more about the various types of primers, click here.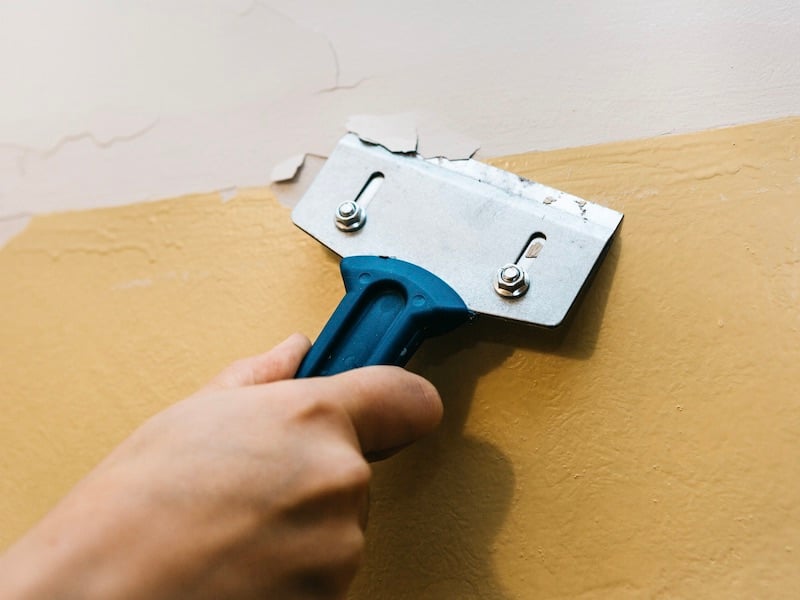 At Meridian Homes, we specialize in luxury remodeling and custom home building in the Washington, DC area. Our mission is to create exceptional residences that exceed expectations. Our highly personalized design process and careful management of every project have earned us a reputation over many years for outstanding client service and solid, beautiful craftsmanship. Contact us today to begin your custom home or remodeling project.