How To Keep Food Warm Without Drying It Out
What is a warming drawer and why should you have one in your kitchen? A warming drawer is a household appliance that is designed to maintain a steady temperature without overcooking or drying out the food you place inside. You can prepare an entire meal in advance and keep it warm when dinnertime is still an hour away. Or, keep a single plate of food piping hot when all of the members of your busy family cannot sit down to a meal together.
When you are entertaining, you can hold multiple courses in the warming drawer to serve when you are ready. This allows you to actually spend time with your guests instead of being in the kitchen cooking or checking on your food. What do you need to consider before purchasing a warming drawer? Here's a guide to choosing the best warming drawer for you.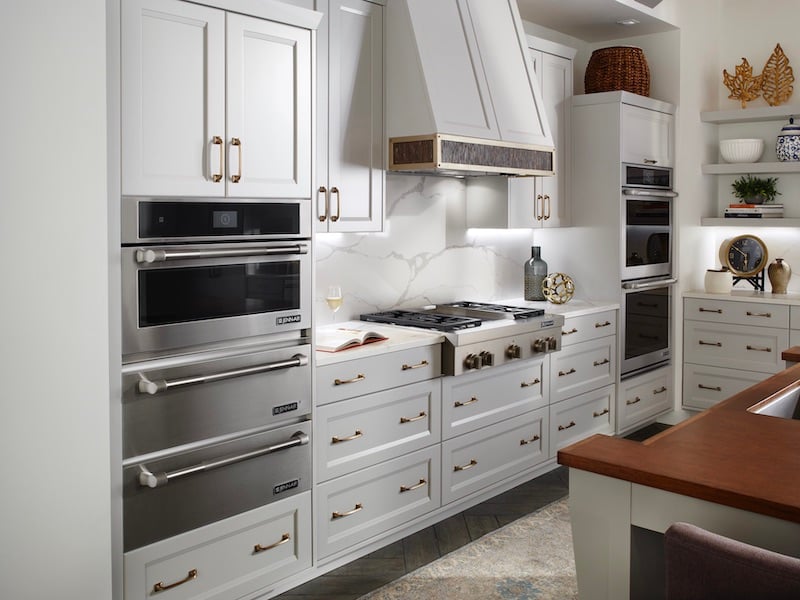 Photo provided by Ferguson Bath, Kitchen and Lighting Gallery
1. Types of Warming Drawers
If you are remodeling your existing kitchen or designing a kitchen for your new custom home, consider adding a warming drawer to your plans. A warming drawer can be built-in above or below a wall oven. Or, the warming drawer could be installed in an island, under a cooktop, in a butler's pantry or even in a dining room. When deciding where to put your warming drawer, keep in mind that they are electric and do not need special venting, but they will require adequate electrical service. If you do not have space in your kitchen for a built-in warming drawer, select a range that has a warming drawer underneath the oven.
Warming drawers are available in a stainless steel finish or a variety of colors that will work with the style of your kitchen. Or, you can choose a model that accommodates a panel so that it can be seamlessly integrated into your kitchen cabinetry.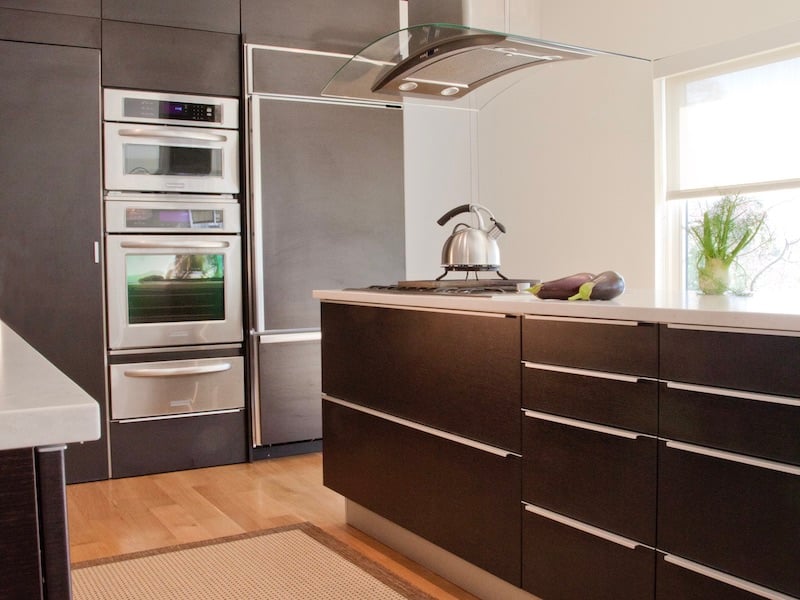 2. Temperature Settings
Warming drawers offer a temperature range from about 80 degrees to 250 degrees Fahrenheit (℉). Some models have a "proof," or low temperature setting, that allows for the rising of dough. The higher temperatures offer you the flexibility of keeping prepared foods warm or soups piping hot.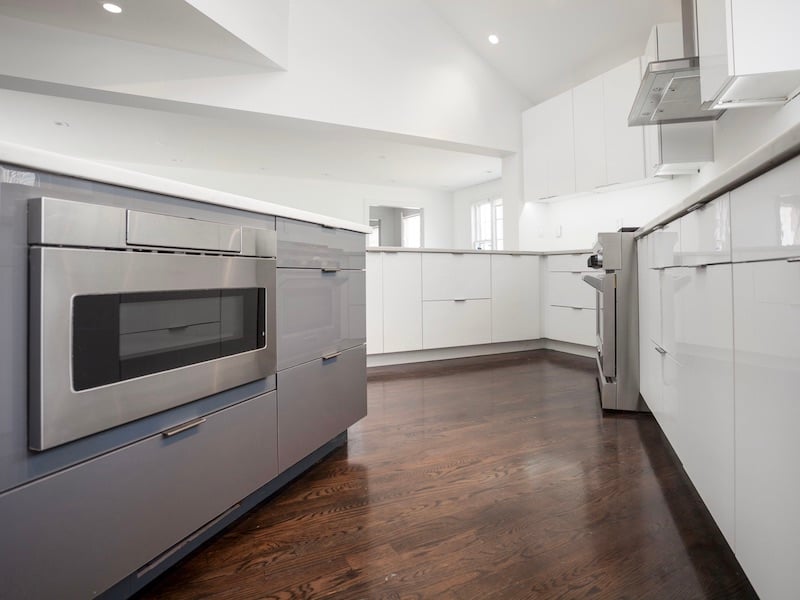 3. Interior Capacity
Consider how you will use a warming drawer before you buy one. Do you entertain often and need to keep a lot of food warm at one time? Or, will you use the warming drawer mainly to keep a plate or two of food hot? Selecting a model that has the right interior capacity for you is important.
Warming drawers come in a wide range of widths, depths and heights. A good way to visualize how much interior capacity you may need is to place 4 of your dinner plates on a table with 2 in front and 2 behind. What are the dimensions of the rectangle that would accommodate your plates? If the average round dinner plate is 10-11 inches in diameter, that means you will need at least 20-22 inches of interior depth to accommodate 2 plates, with one behind the other. And, that means you will need a warming drawer that has an interior width of at least 22 inches if you wish to place 2 plates side-by-side. If your dinner plates are oversized, or if you want to keep large casserole dishes warm, you will need even more space inside your warming drawer.


4. Additional Features
Some warming drawers have extra 1/2 racks or full racks that allow you to stack items. For example, a full rack could hold up to 4 additional dinner plates above the 4 that are below, for a total of 8 at a time. This feature allows you to maximize the space inside the warming drawer.
If you have a big family or entertain often, choose a model that comes with stainless steel food service pans. These pans are designed to hold larger quantities of food while using the space within the warming drawer to its greatest efficiency. You can also serve directly from these restaurant-style pans, if you wish.
Certain manufacturers offer warming drawers with variable moisture levels to keep foods from drying out. Setting the humidity control to a higher setting would allow you to keep bread moist, for example. Placing the humidity control to a lower setting would allow you to keep other foods crispy.
Look for a warming drawer that has an automatic shut-off as a safety feature. If you forget to turn off your unit after a set period of time, it will remember for you.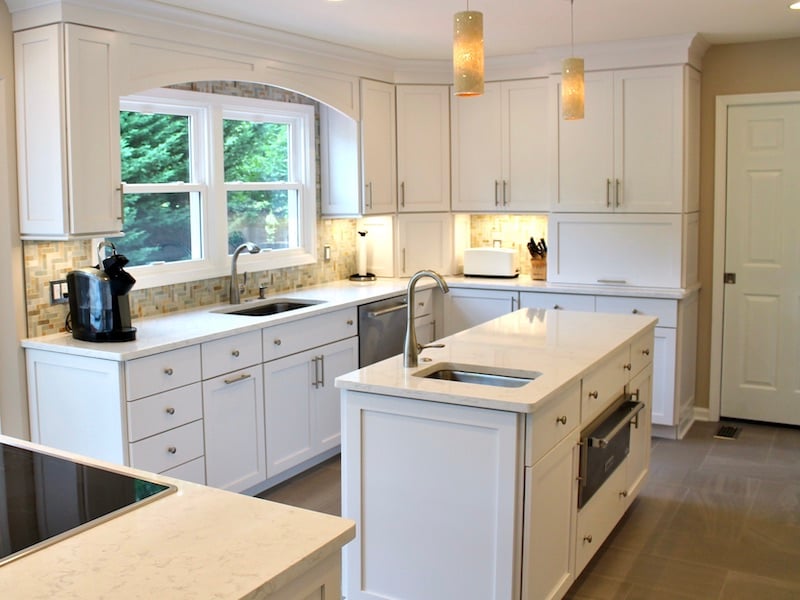 Photo provided by Ferguson Bath, Kitchen and Lighting Gallery
At Meridian Homes, we specialize in luxury renovations and custom home building in the Washington, DC area. Our mission is to create exceptional residences that exceed expectations. Our highly personalized design process and careful management of every project have earned us a reputation over many years for outstanding client service and solid, beautiful craftsmanship. Contact us today to begin your custom home or remodeling project.
A Guide To Choosing The Best Cooktop Or Range For You