Traditional. Contemporary. Transitional. Informal.
Your New Kitchen Should Reflect Your Taste and Style.
You are planning to remodel your kitchen or you're designing a kitchen for your new custom home. How do you personalize your new space? When you're browsing through thousands of photos in home design magazines or on various websites, you will see a wide variety of beautiful kitchens. Some are contemporary, others are traditional, transitional or a mix of styles. You appreciate certain aspects of many different design elements but how do you know what is right for you?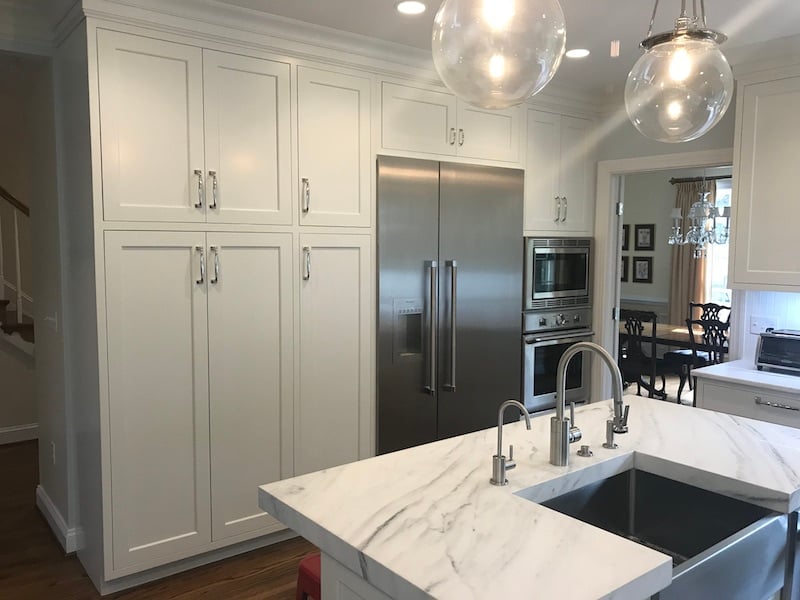 Think about the style of the rest of your home. Your new kitchen should seamlessly blend with your décor, not look out of place. For instance, if your home is very traditional, an ultra-contemporary kitchen may seem like an odd choice. Perhaps a transitional style, which combines aesthetics from traditional and modern design, would be the right way to go.
Another consideration is whether or not the kitchen style you choose will stand the test of time. A kitchen remodel is a big investment. Make sure you will not easily tire of the style you choose, and that you are thinking about your project in the long-term by not jumping on a super-trendy bandwagon.
Since there are so many choices to make as you begin the design phase for your new kitchen, here are a few examples of different styles to help make the process easier.
Traditional
Traditional style kitchens typically have distinguishing features, such as embellishments and other elaborate details. Raised panel cabinetry doors in classic stains and colors are typically found in this style kitchen. Furniture style cabinetry, such as a built-in hutch, and ornamental crown molding are also hallmarks of a traditional looking kitchen.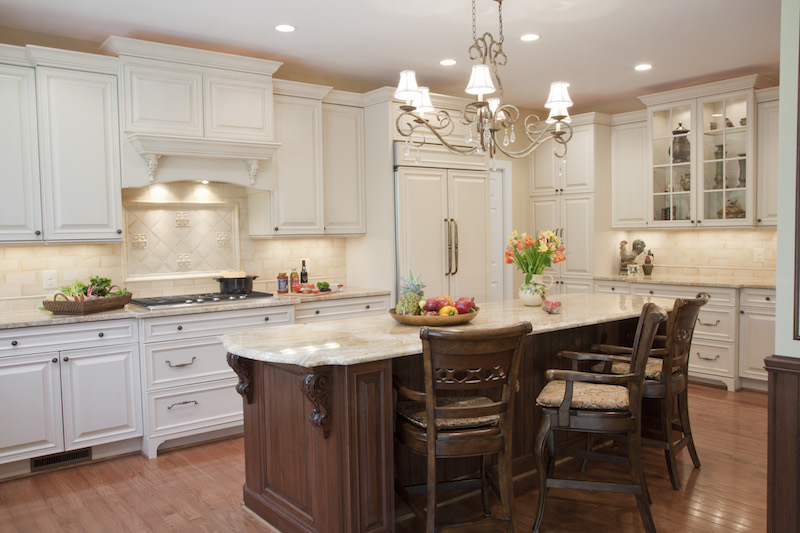 Contemporary or Modern
Sleek lines, very little ornamentation and minimalistic colors are the characteristics of contemporary or modern kitchens. Cabinetry in this style kitchen usually has full overlay slab drawers and doors, and appliances are in stainless steel. Most materials found in this style kitchen look man-made, not natural in texture.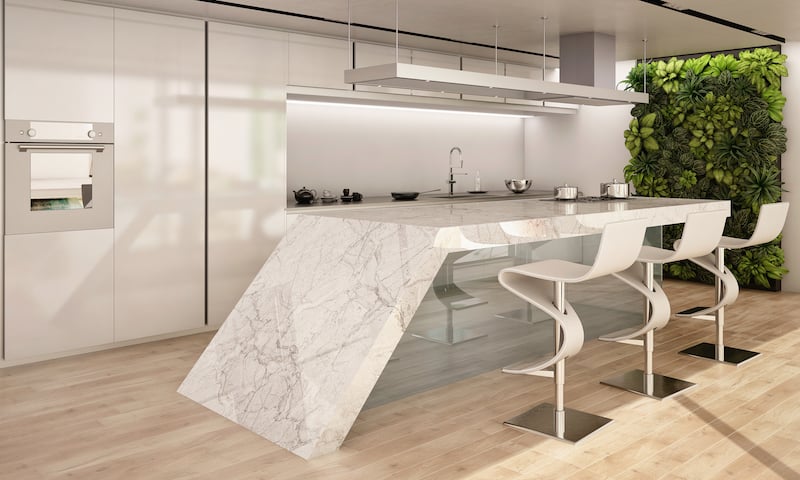 Transitional
Transitional kitchens blend contemporary and traditional styles in a way that allows for characteristics of both. For example, mixing white cabinetry with inset-doors and a dark-stained traditional looking island can create a beautiful balance in kitchen design. Contemporary stainless steel appliances contrasting with dark hardwood flooring is another way to have your kitchen fit your personal style. With a transitional look, the options are endless.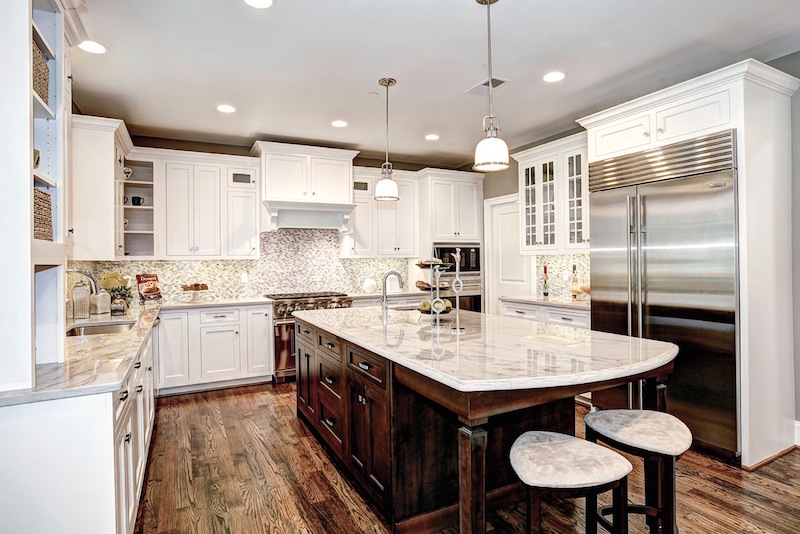 Informal
An informal style kitchen can be very eclectic. Open shelving, painted cabinetry and unusual accents can create a very comfortable, relaxed environment. An informal look could be modern, rustic or even beachy, depending upon your personal taste. Usually, in this type of kitchen, accessories and other elements come together to create a unique, and very individual, design style.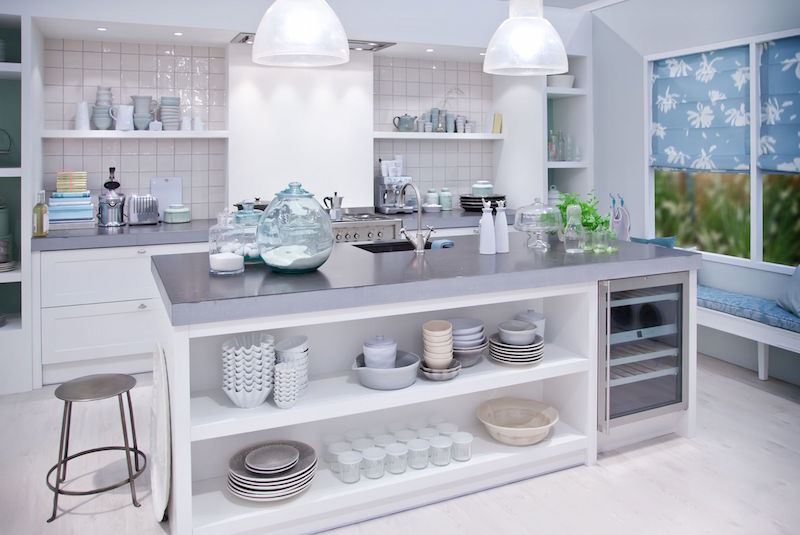 Collect Your Thoughts
Choosing a style for your kitchen doesn't have to be overwhelming. Collect photos of designs that appeal to you, and think about which elements you like best. Then, a professional kitchen designer and homebuilder can take your ideas and turn them into the kitchen of your dreams!
For more information and ideas, click here to download our eBook "Creating The Ideal Kitchen."