How To Select A Microwave With The Features You Need
A microwave is an essential appliance in any kitchen. From quickly defrosting foods to reheating leftovers to cooking complete meals, microwaves are designed to heat up foods fast and efficiently, which can make daily life easier. There are different types and sizes of microwaves and they are available with a variety of features. What's the right choice? Here's a guide to choosing the best microwave for you.

1. Microwave Size
The size of a microwave is determined in two ways: the exterior dimensions are measured in inches, and the interior capacity is measured in cubic feet (cu. ft.). There are compact, mid-size and full-size microwaves with interior capacities that range from 0.5 to 2.0 cubic feet. Choose a model that provides the largest interior capacity that also fits in the designated space in your kitchen.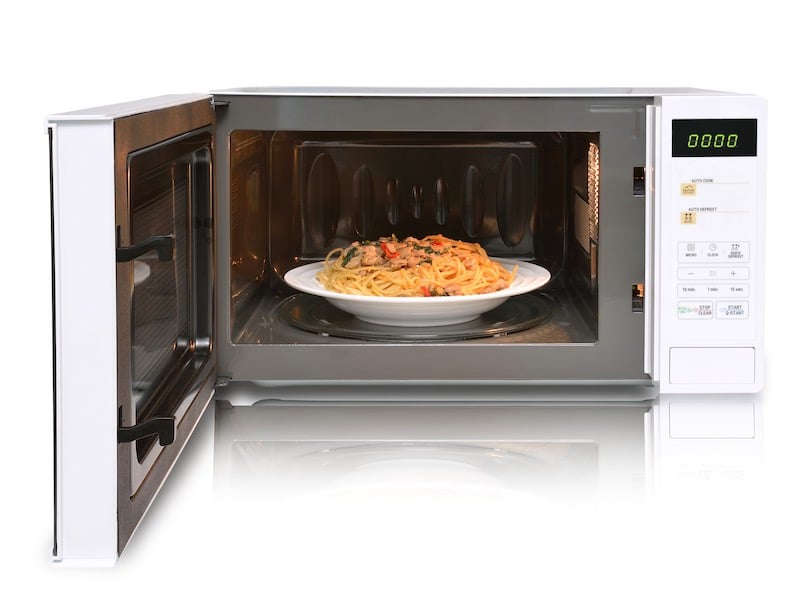 2. Microwave Power
Microwave power is measured in watts. The higher the wattage, the faster and more evenly your food will cook. You can find microwaves with power ranging anywhere from 500 watts up to 1,250 watts. Typically, the larger models have higher wattage and higher price tags.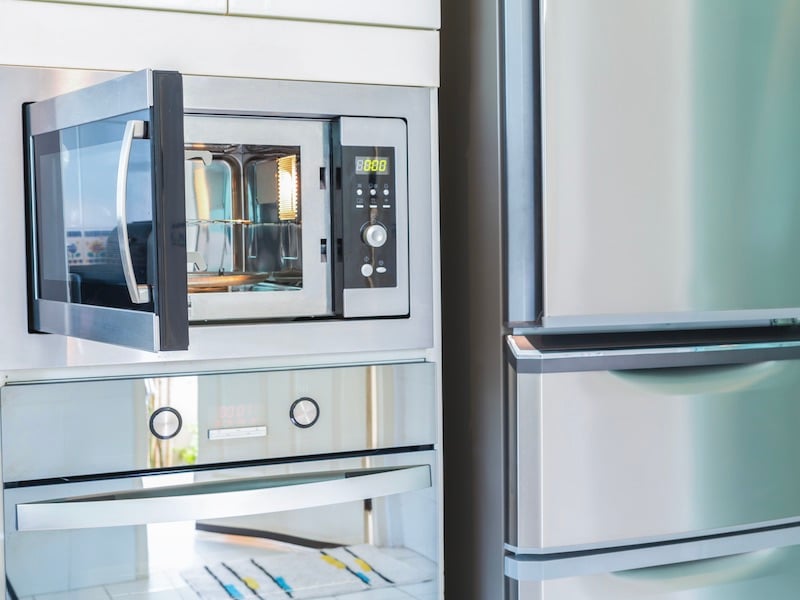 3. Microwave Types
Where will you put the microwave in your kitchen? Your answer will dictate the type of microwave that you purchase. Here are the most popular options:
Countertop Microwaves
A microwave that sits on the countertop is the easiest to install and usually costs the least. Just plug it in and you are ready to go. The drawback of buying this type of microwave is that it takes up valuable working space in your kitchen. Countertop models are available in various sizes and wattages ranging from 700 to 1,250. The price of a countertop microwave can range anywhere from $60 to $550, depending upon the size and features you choose.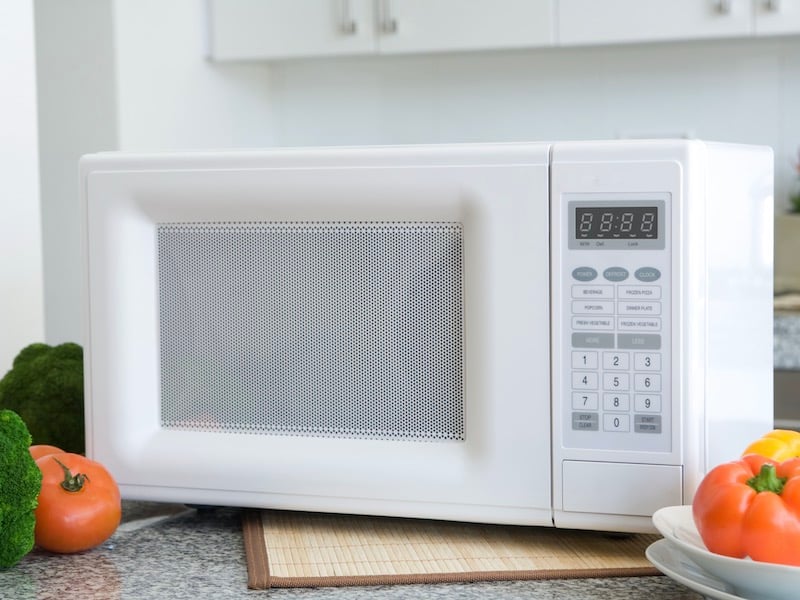 Over-The-Range Microwaves
Over-the-range microwaves are mounted under the cabinets above the range which frees up counter space. They are available in a variety of sizes from 0.7 to 1.6 cu. ft., or larger, and from about 850 to 1,200 watts. An over-the-range model usually features a ventilation system that can take the place of a range hood, and will most likely require professional installation. This type of microwave can cost anywhere from $150 to $1,300.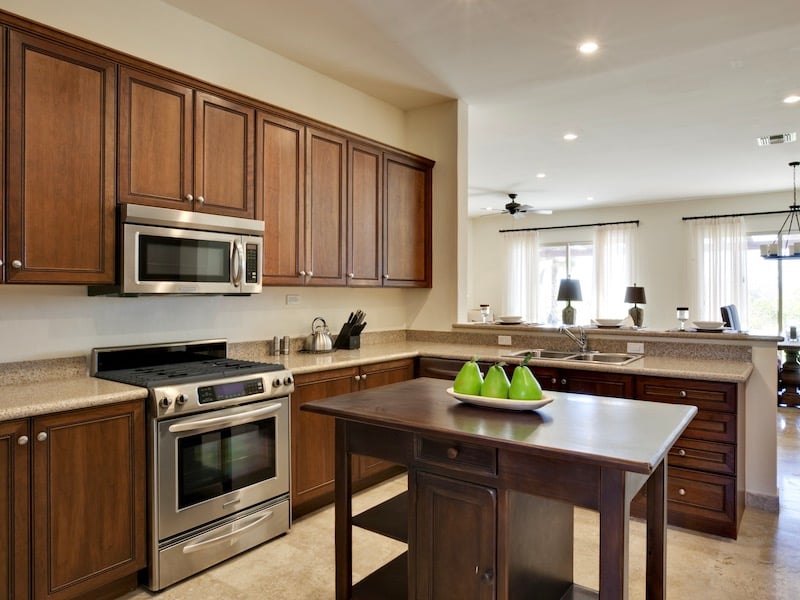 Built-In Microwaves
This type of microwave is designed to be surrounded by custom cabinetry or built-in to a wall for a sleek and integrated look in a kitchen. Some models can be installed either above or below a wall oven. Others are combination oven/microwave units that are built-in to a wall. Also available are sliding microwave drawers that are placed under the countertop in an island or below a wall oven.
Built-in microwaves are available in 950 to 1,100 watts and come in a wide variety of sizes. Be sure you fully understand the dimensions of the space where the unit will be installed before you make your purchase. The price of a built-in microwave ranges from $400 to over $2,000.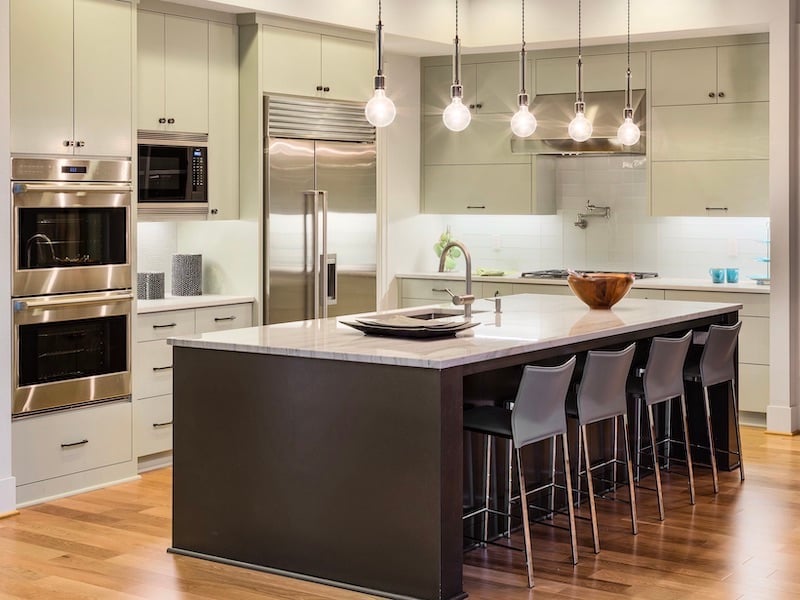 4. Microwave Features
There are many features available on microwaves today. Keep in mind, as you select more features, the price will increase. Here are some of the most useful features to consider:
Sensors
Sensors in some microwaves detect steam that is emitted from food. The cooking time or power level is automatically adjusted to ensure the proper temperature is reached.
Turntables
Microwaves that have turntables that rotate during the cooking cycle offer more even heating of food.
Racks
Racks allow you to cook multiple dishes simultaneously. They also allow for more even heating in microwaves that have convection features.
Preset Cooking Times or Shortcut Keys
This feature allows you to defrost or cook common foods at the touch of a button.
Convection Cooking
A convection feature is designed to push heat around the food for more even cooking. It can allow you to brown certain items, too.
Grilling
A grilling option sears the outside of food, such as fish or meat, without overcooking the inside.
Steam
This feature allows you to quickly steam vegetables or fish, or poach eggs, without drying out the food.
Inverter Technology
Some new high-end microwaves offer inverter technology that keeps the heat at a consistent level when you are using a lower power setting. This allows you to cook eggs and fish more evenly.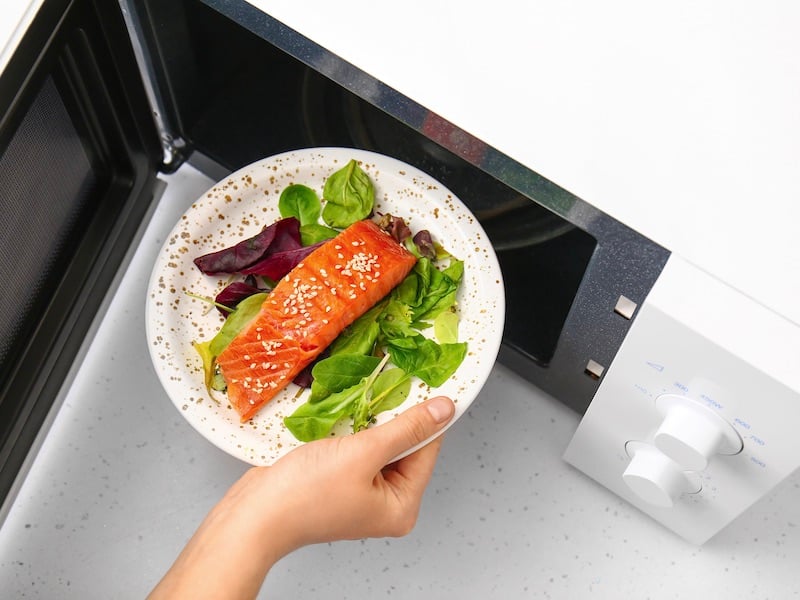 At Meridian Homes, we specialize in luxury renovations and custom home building in the Washington, DC area. Our mission is to create exceptional residences that exceed expectations. Our highly personalized design process and careful management of every project have earned us a reputation over many years for outstanding client service and solid, beautiful craftsmanship. Contact us today to begin your custom home or remodeling project.
A Guide To Choosing The Best Dishwasher For You
A Guide To Choosing The Best Refrigerator For You