From Basic To High-End Models: Which Features Do You Really Need?
There are well over 20 brands of dishwashers and each manufacturer offers multiple models within each brand. Prices range from $300 for a very basic dishwasher to $3,000 for a high-end model with lots of bells and whistles. Features and options increase as the price goes up, but before you spend money on a dishwasher it's important to determine what you really need and what you will actually use. Here is a guide to choosing the best dishwasher for you.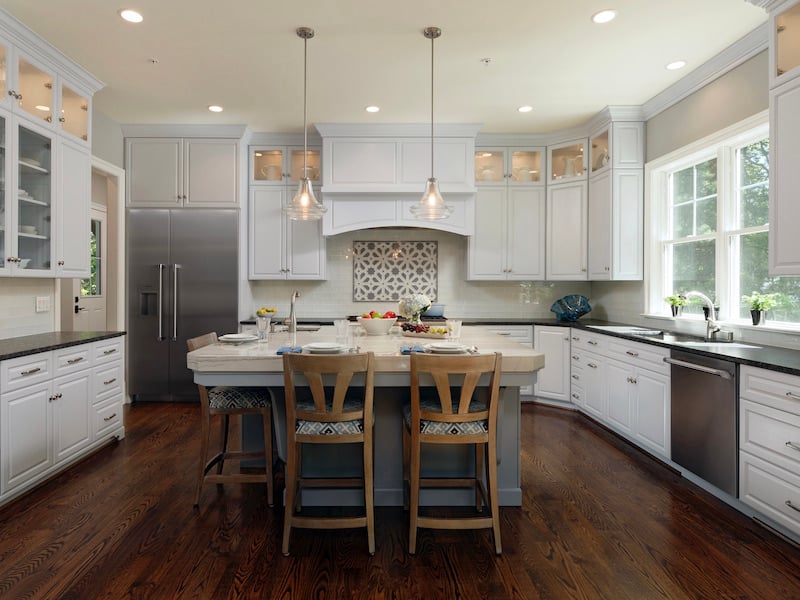 1. Types of Dishwashers
Dishwashers are a huge timesaver and the newest models are very energy efficient. They also use less water than washing dishes by hand. Manufacturers offer many colors and finishes for every type of dishwasher, and some models can accommodate a custom cabinet panel on the door for an integrated, seamless look in your kitchen.
Standard Dishwashers
Standard, built-in dishwashers are 24 inches wide and are made to slide underneath a countertop into a spot between base cabinets. If you are choosing a new dishwasher for an existing space in your kitchen, make sure you measure its height, including the extra height of the leveling feet, to be sure that it will fit properly.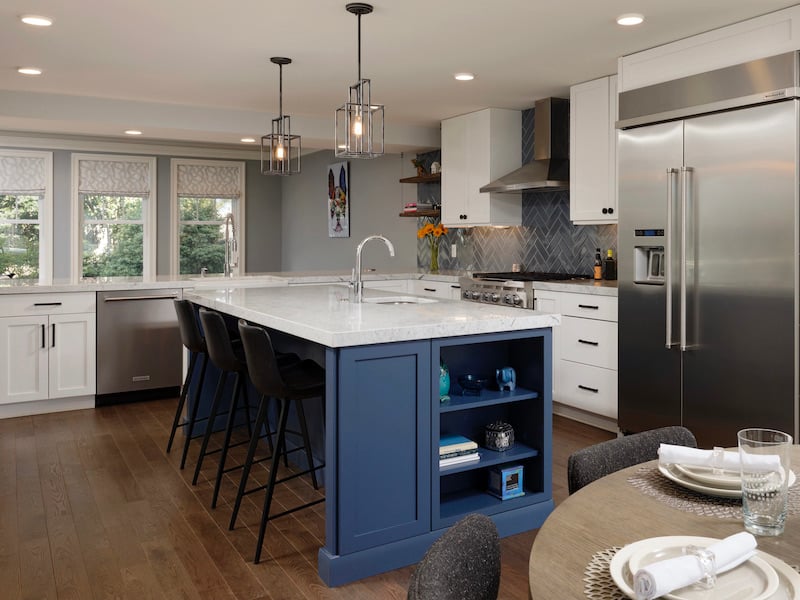 Drawer Dishwashers
Drawer dishwashers are easier to load than conventional dishwashers, offer flexibility in your kitchen design and are highly energy efficient. Two drawers stacked vertically take up the same amount of space as a standard dishwasher, but they can be run separately or simultaneously, depending upon your needs. You can install a single or double drawer unit in an island as a supplement to your main dishwasher if you require more capacity on a regular basis. The options are endless.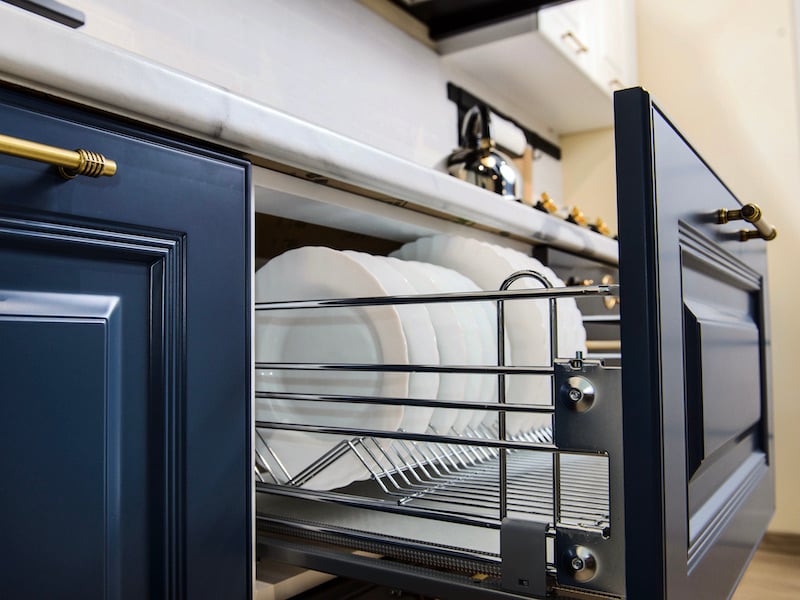 Compact Dishwashers
Some manufacturers offer 18-inch wide dishwashers. This more compact size works well if you have limited space in your kitchen. If you entertain often, a compact auxiliary dishwasher is useful to have in your kitchen or even in a basement recreation room.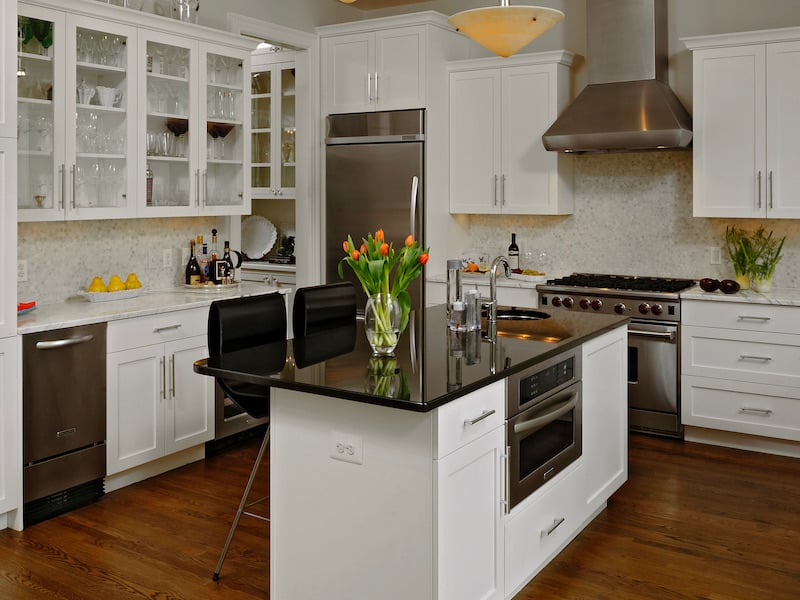 2. Cleaning Performance
Dishwashers of every price point have been rated well for cleaning performance, but higher-end models offer extra features that can boost cleaning power and require less up-front rinsing and scraping on your part.
Washing Systems
Most dishwashers have three rotary arms located at the top, middle and bottom of the tub that spin and circulate water during washing cycles. For more powerful cleaning, manufacturers add strategically placed jets on certain models that blast away stuck-on food that can otherwise be tough to remove from big items like casserole dishes. Some dishwashers offer extra concentrated jets or spray arms that are specifically designed to reach deep inside baby or sports bottles, too.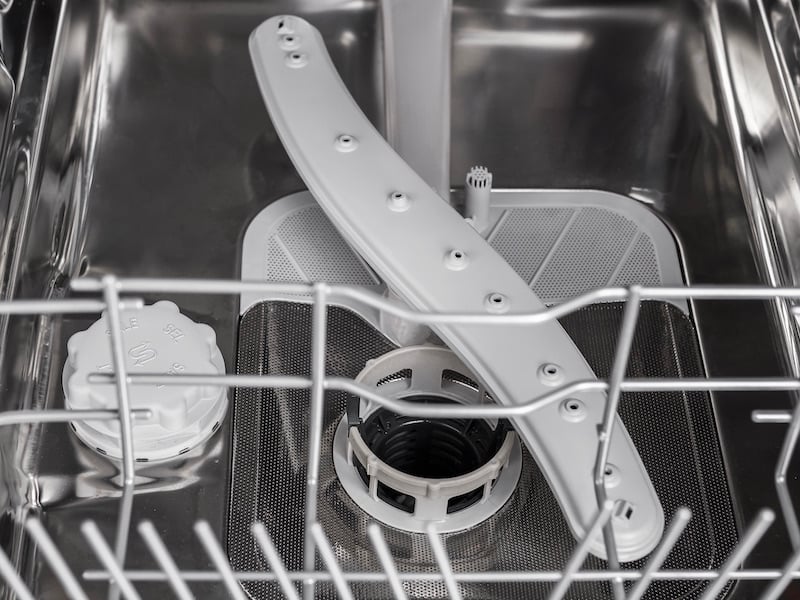 Cycles
Soil sensors are now standard on most dishwashers. These sensors automatically adjust the amount of time and water used for a cycle, based on the soil level of the load. Basic washing cycles like light, normal and heavy are offered on every dishwasher, but higher-end machines tend to offer more customized cycles to tackle very specific tasks. As you are doing your research and determining how much you want to spend on a new dishwasher, think about which cleaning features would be useful to you and which ones you really don't need. Here are some specialized cycles that you may want to consider:
Quick or Express Wash: for lightly soiled dishes or smaller loads or when you need a fast turnaround
Auto-Wash: sensors adjust washing time and spray power in different zones based on soil and load content
China and Crystal/Stemware Wash: uses a lighter spray for delicate items
Sanitization Wash: final rinse kills bacteria using very high-temperature water
Steam or High Temperature Wash: softens the caked-on food so that cleaning will be easier and more efficient
Half-Load Wash: washes one zone (either the top or bottom rack) for small loads
Rinse Wash: rinses the dishes before the load is ready to be run to prevent dried-on soil
Delay Wash: set the load to run at the time that is best for you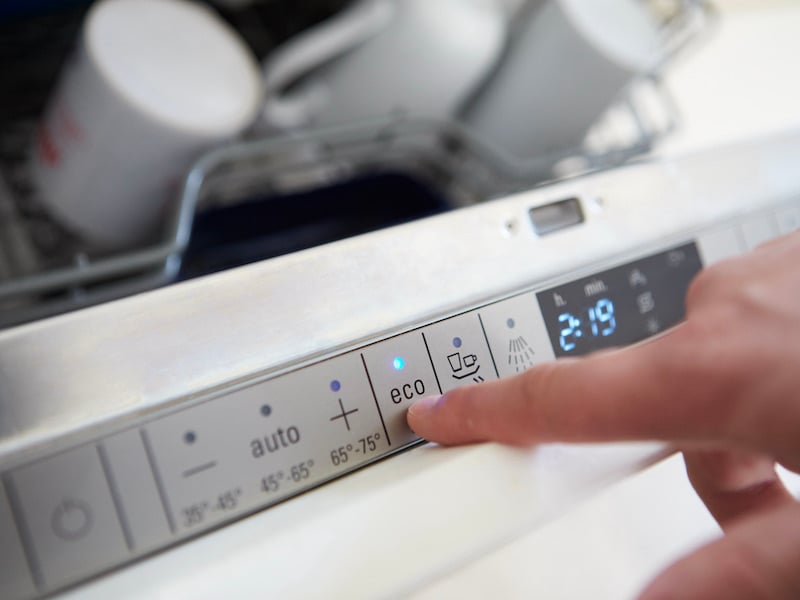 Filtration Systems
The filter traps food particles so they are not re-deposited onto your clean dishes. There are two types of filters: self-cleaning and manual. Some dishwashers have self-cleaning filters that grind up the food debris and flush it down a drain. It's convenient but noisy. Others will require you to rinse off a mesh filter periodically to keep the machine running properly. It is more effort for you to have a manual-clean filter, but these machines are much quieter than those with a self-cleaning filter.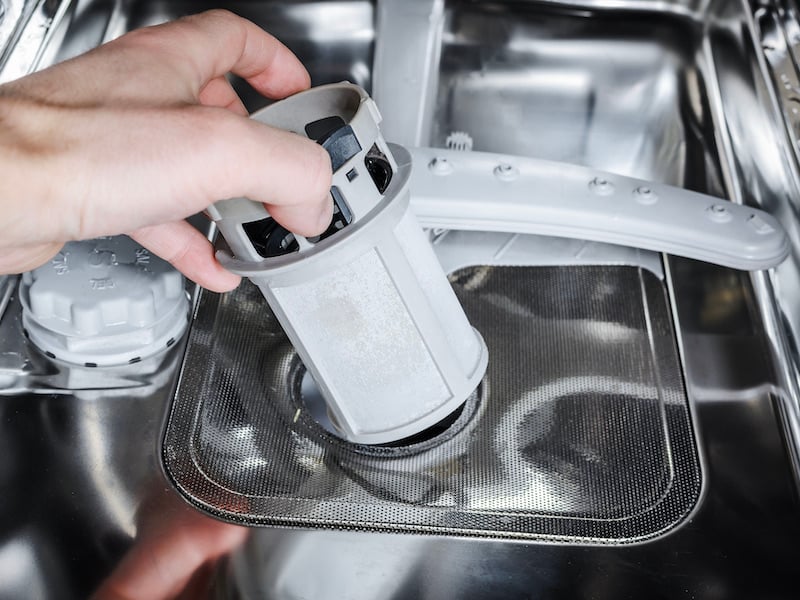 3. Drying Performance
In order for a dishwasher to work well, it not only has to clean items effectively, it has to dry them too. That means you need to find a dishwasher with the highest 'drying rating' possible that is within your price range. It's helpful to understand how drying cycles in dishwashers operate before you start researching ratings, so here's the scoop.
Older model dishwashers had exposed heating elements at the base of the unit to dry the dishes when the cleaning cycle was complete. The high heat not only melted plastic but it used a great deal of energy. To comply with current energy standards, most manufacturers now offer a condensation drying system. This system uses a heated rinse cycle to coat the dishes in hot water. Cool, stainless steel interior walls draw the hot water from the dishes, and the condensation then flows into a drain. This type of system may not completely dry some items in your dishwasher so you may end up doing some hand-drying, but it can help reduce energy costs. Dishwashers with stainless steel interior tubs cost more than budget-friendly models with plastic tubs. However, the plastic tubs can't heat up enough to effectively dry the contents of the dishwasher and they tend to stain and retain odors.
Some ultra-high-end dishwashers have a feature that automatically opens the door when the cycle is over and then a fan starts to let in fresh air to speed up the drying process and reduce the need for hand-drying.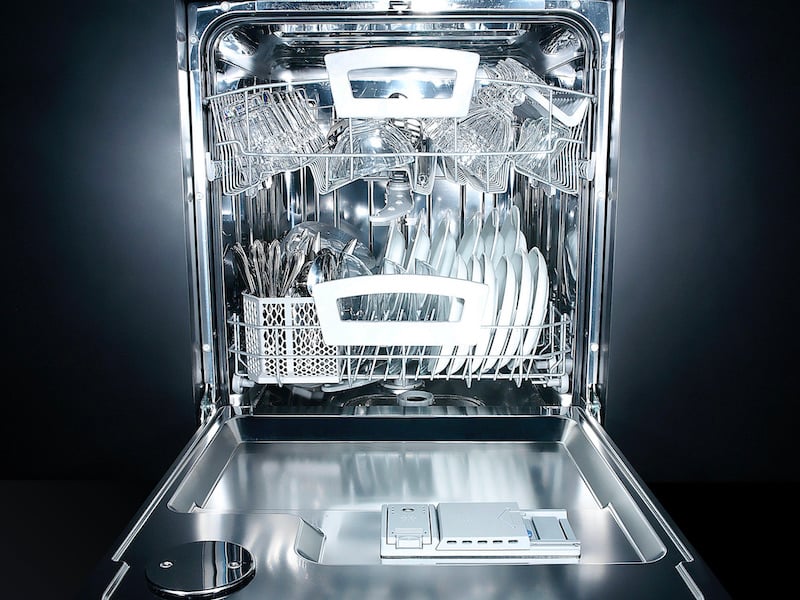 4. Noise Level
If you have an open floor plan in your home, you may want to consider spending a little more on a dishwasher that is really quiet. That way, you can run the dishwasher while you watch TV or talk to your guests with minimal noise interference.
The main feature to look for when comparing dishwasher noise levels is the decibel or dBA rating. The lower the number, the quieter the dishwasher while in use. Generally, dishwasher noise levels fall into three areas: greater than 50 decibels (noisy), between 44 decibels and 49 decibels (moderately quiet), and less than 44 decibels (extremely quiet). Typically, higher-end dishwashers are much quieter than lower-priced units, and models with manual-clean filters are much less noisy than those with self-cleaning filters.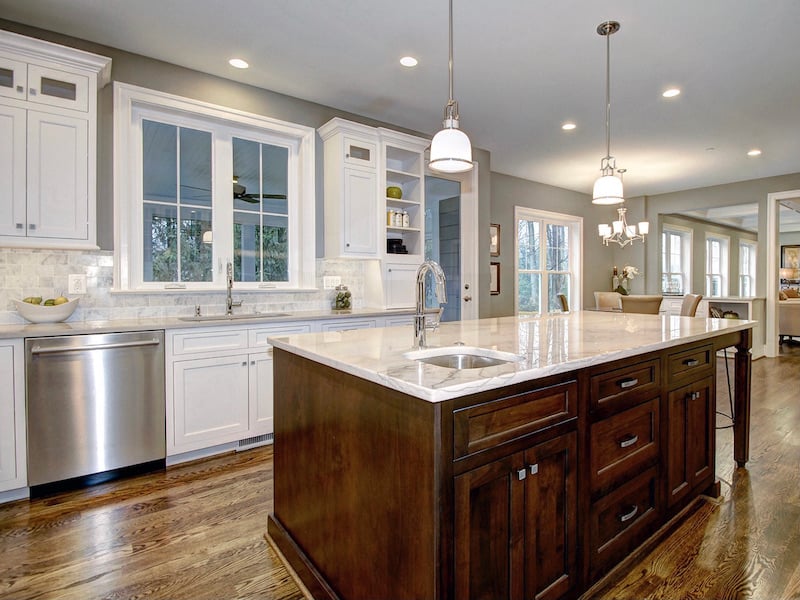 A Guide To Choosing The Best Cooktop Or Range For You
5. Colors, Finishes, Control Panels And Handles
The look of your dishwasher should fit with the style of your kitchen. The good news is there are many options to choose from for any type of decor.
Colors and Finishes
Dishwashers are typically available in white, bisque, black or slate with a glossy finish. However, stainless steel is the most popular choice of all. For a customized look, some manufacturers offer options like a black-stainless finish or a matte finish in a unique color like blue, green or burgundy. If you want your dishwasher to blend seamlessly with your cabinetry, pick a model that will accommodate a panel front.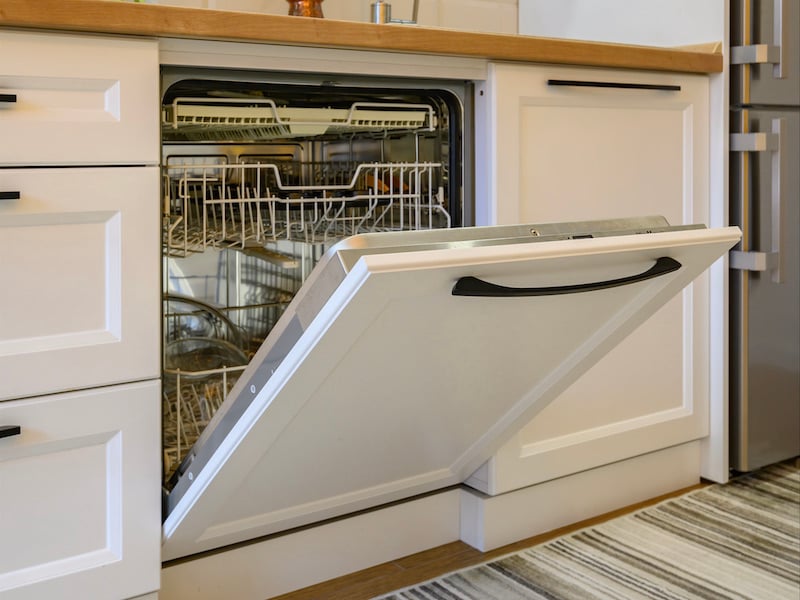 Control Panels and Handles
A semi-integrated control panel is located on the front of a dishwasher. This type of control panel is convenient because you can easily see the time to completion of a cycle. However, if you have small children who like to push buttons, this may not be the right choice for you.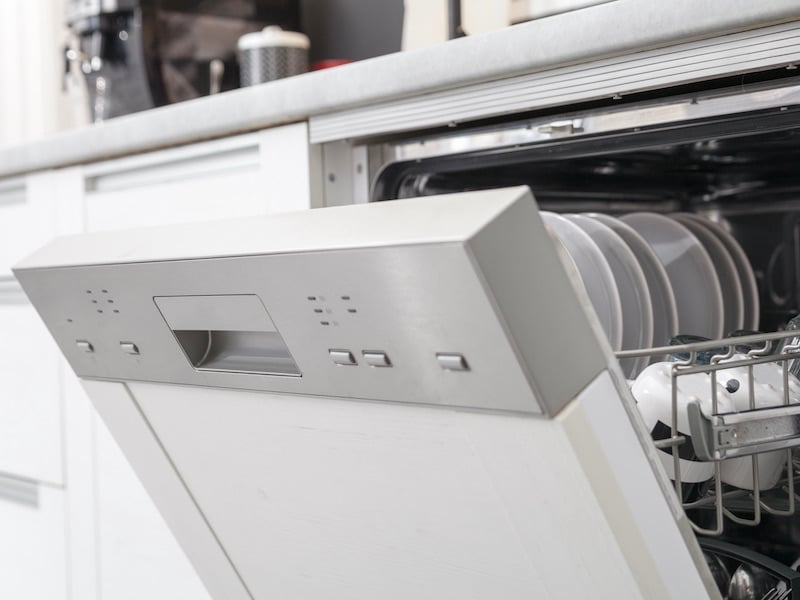 A fully-integrated control panel is hidden on the top edge of the dishwasher door so you can't see it when the door is closed. The hidden panel offers a sleek look but you can't always tell when the cycle has ended, so some models have a light beam that shines on the floor to let you know if the dishwasher is still running or if it's finished.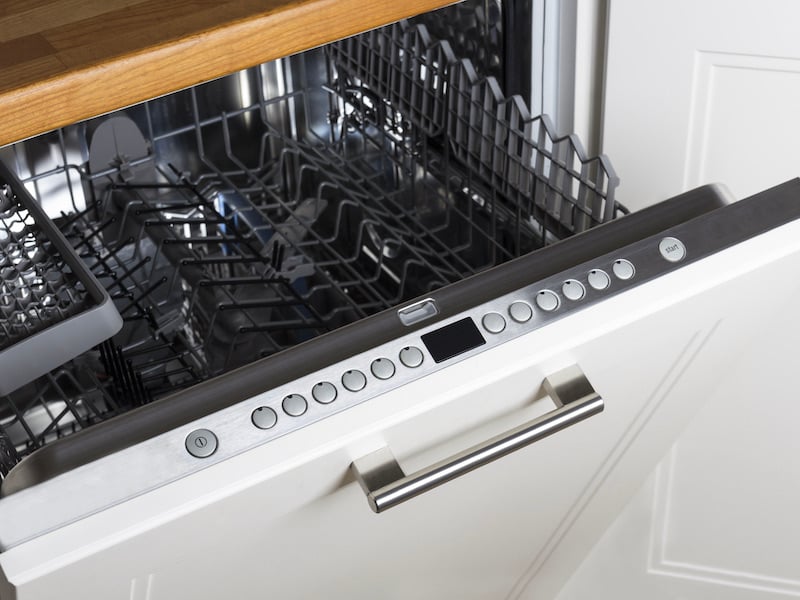 If you have a panel-front dishwasher, install a handle that matches the hardware on your cabinetry. If you are selecting a model that does not accommodate a panel on the front, choose a dishwasher that has the type of handle - bar or recessed - that most closely matches the look of your other appliances. Try out the handles before making your purchase to see what is most comfortable for you.
6. Features And Options
When looking at the wide variety of features in different models of dishwashers, focus on those that are most important to you and home in on the options that you think you will routinely use.
Capacity
Though standard dishwashers are all 24 inches wide, the interior capacities vary from model to model. Open each machine that you are considering and check out each dishwasher's interior capacity. How many place settings of your everyday dishes will fit inside? Will your larger plates and pots hit the rack above? Are there extra jets and sprays in the right places to thoroughly clean the items that you use the most?
Adjustable Racks
Adjustable racks will allow you to reconfigure the interior of your dishwasher to accommodate larger items or tall stemware. Folding tines will allow you to place some items flat so they are cleaned more thoroughly. Some dishwashers have 3 racks, instead of just 2. The third rack has slots for cutlery and oversized utensils. A dishwasher with a third rack often has more room in the bottom rack since you don't need a cutlery basket.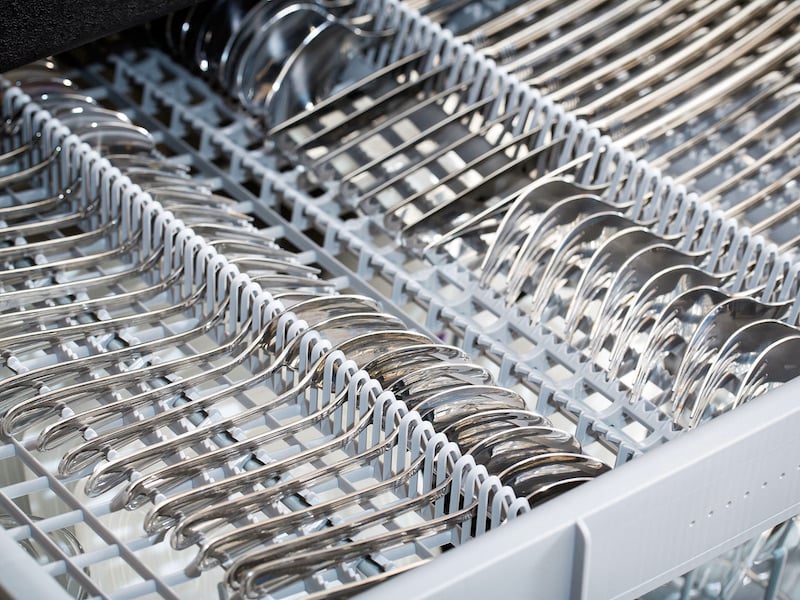 7. Smart Technology
Many manufacturers offer smart home technology and WiFi connectivity from the dishwasher to your phone, tablet or digital personal assistant. You can remotely check the remaining time in a cycle, see when maintenance is required, download customized cycle options, or get info about energy efficiency for the various cycles that you use most frequently. As technology evolves, the more advanced dishwashers become, and that can make your life easier!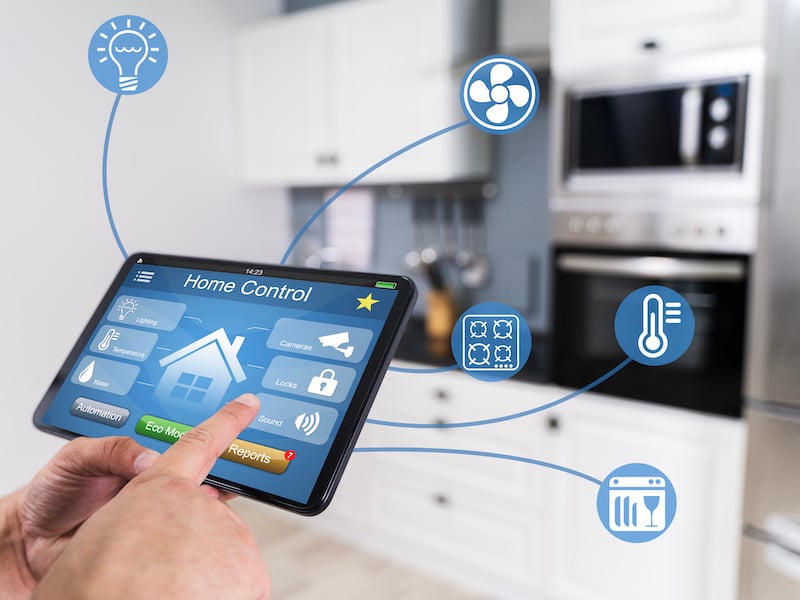 At Meridian Homes, we specialize in luxury renovations and custom home building in the Washington, DC area. Our mission is to create exceptional residences that exceed expectations. Our highly personalized design process and careful management of every project have earned us a reputation over many years for outstanding client service and solid, beautiful craftsmanship. Contact us today to begin your custom home or remodeling project.