How To Design A Kitchen That Works Perfectly For You
When planning for your kitchen remodel, or a kitchen in your new custom home, it is most important to consider the functionality of the space. How do you use your kitchen? Will you require separate gourmet prep areas, or would you rather have a traditional layout in your kitchen? Here are some tips for designing a highly functional kitchen that works perfectly for you.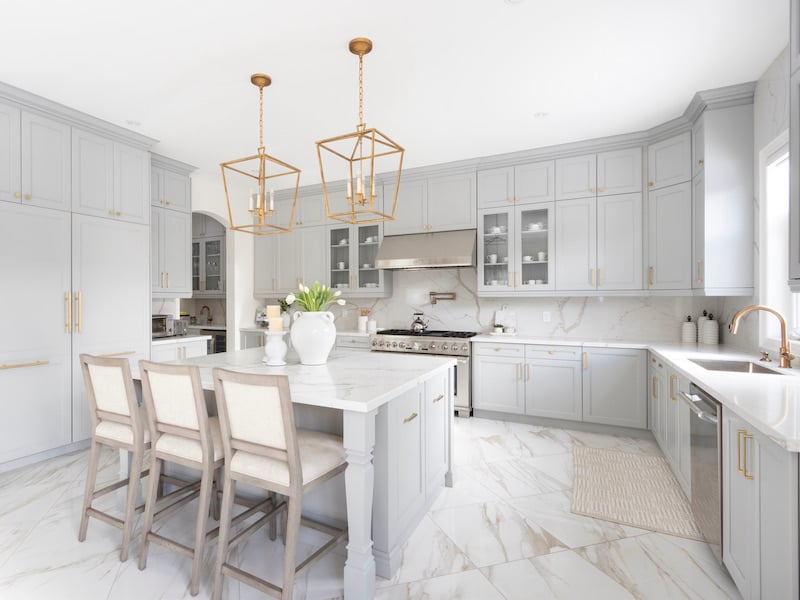 1. Permitting, Building Codes And Guidelines
Every local jurisdiction has permitting requirements for new construction and remodeling projects. The homebuilder, architect and/or kitchen designer that you hire should be knowledgeable about permitting requirements in your area and should take charge of the time-consuming submittal and approval process for you.
Local jurisdictions also have building codes to ensure safety, and homeowners are legally required to comply with these official rules. Typically, there is an inspection process to enforce compliance of these codes. Some examples of code requirements that will impact your kitchen design involve the usage of structural integrity systems that provide stability, the type of electrical outlets that can be used in a kitchen and their placement, and the selection of plumbing fixtures that adhere to water usage regulations in each state. A professional homebuilder or remodeler will strictly adhere to the building code requirements and manage all inspections throughout your project.
The National Kitchen & Bath Association offers guidelines to aid homebuilders, architects and kitchen designers in effective planning of kitchens. These guidelines provide up-to-date best design practices so that the functional space in your new kitchen is maximized while your health and safety are prioritized. Ask the professionals that you're working with if they follow the NKBA guidelines before you begin the design phase of your project.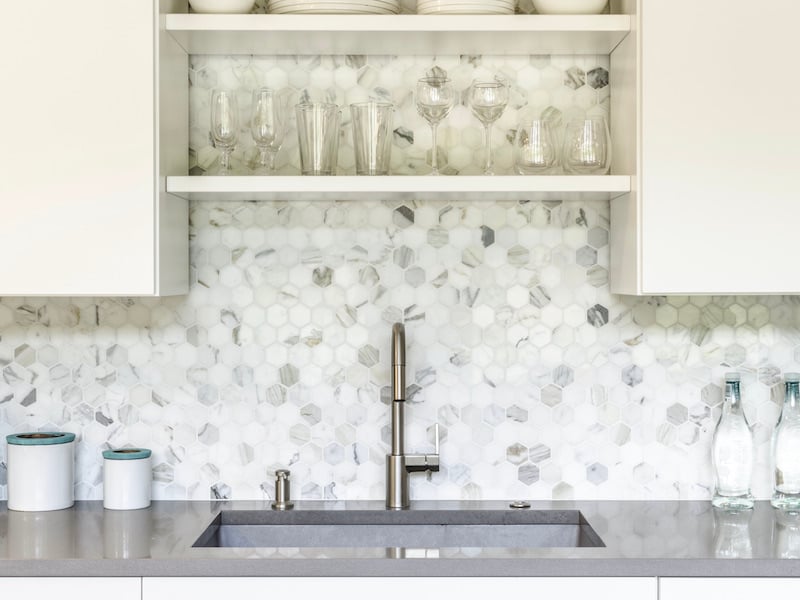 2. Traditional versus Workstation Layouts
Traditionally, kitchens have been designed in a triangle fashion using an imaginary straight line drawn from the center of the sink, to the center of the cooktop, to the center of the refrigerator and back to the sink. This idea works well in smaller kitchens and in those where typically one cook is at work at a time.
Today's larger kitchens are often designed to accommodate separate workstations for prep, cooking, storage and clean-up. These workstations are centered around a major appliance or a sink in a particular area of the kitchen. The workstation layout allows for several cooks to work at one time, which is often what happens in modern, busy households. How do you envision using your workspace? Click here to see more design ideas and discover how to make your kitchen fit your personal style.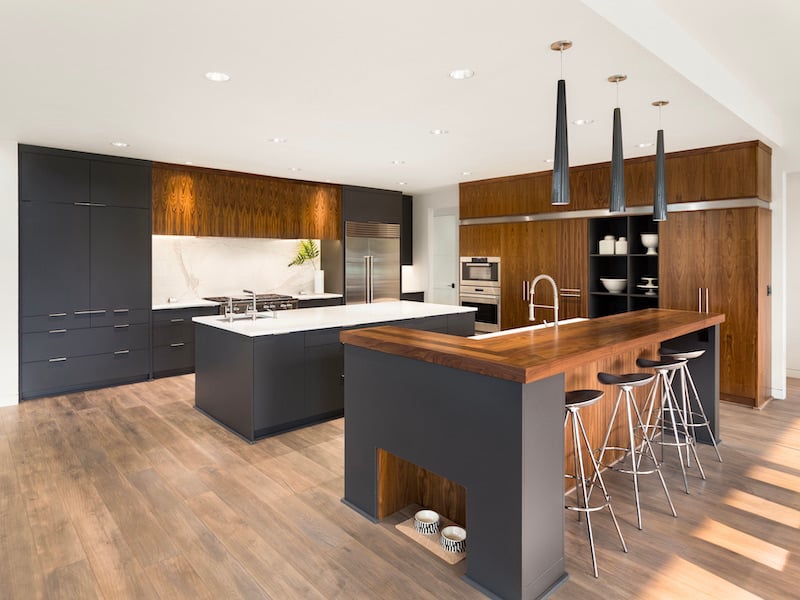 3. Island Design
A kitchen island is usually designed for food prep, informal seating, and with extra cabinets for storage. It's also a great place for a second dishwasher, beverage center, prep sink, warming drawer, or microwave. There are many ways to design a kitchen island: a flat countertop, varying heights of countertops, a semi-circle or a rectangle. Your kitchen island should complement the overall design of the rest of your kitchen, and remember to leave at least 42 inches of space around it for optimal traffic flow.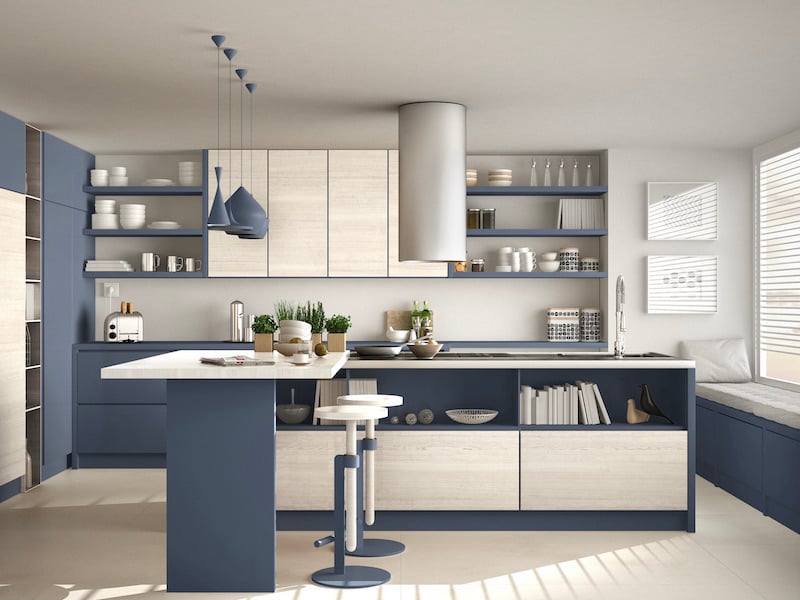 4. Organized Storage
There are many styles and colors to choose from when it comes to kitchen cabinetry. Beyond the look that you want is the functionality of the cabinetry itself. Think about how to utilize every available inch of your new kitchen and where you want to store the items you use most often.
For example, a swiveling lazy-Susan makes it simple to reach what is stored way in the back of a corner cabinet. Rollout trays make it easy to see the items you have in low, base cabinets. Deep drawers that hold large pots and pans are convenient to have next to the stove. Vertical dividers in a narrow cabinet near your prep area are the perfect place to store your larger trays and cookie sheets. Keep your trash out of sight by placing the wastebasket and recycling holders in a cabinet next to the sink. Click here for more information about designing an organized and decluttered kitchen.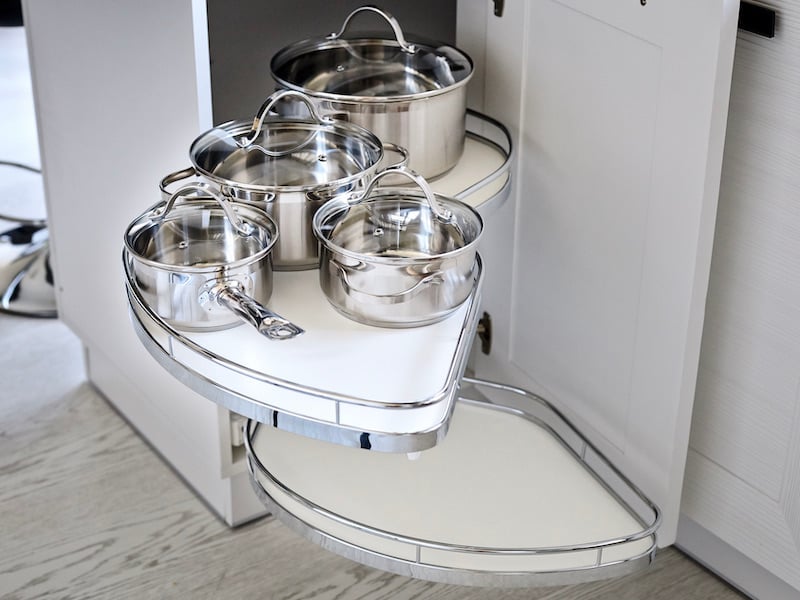 5. The Pantry
If space allows, a walk-in pantry in your kitchen is the ideal place to store all of your food, extra cookware and small appliances. Choose customizable shelving and bins to best suit the way you plan to use your pantry. Install electrical plugs inside your pantry so you can charge a vacuum or your kids' computers at night. What else could you store in your pantry to avoid kitchen clutter?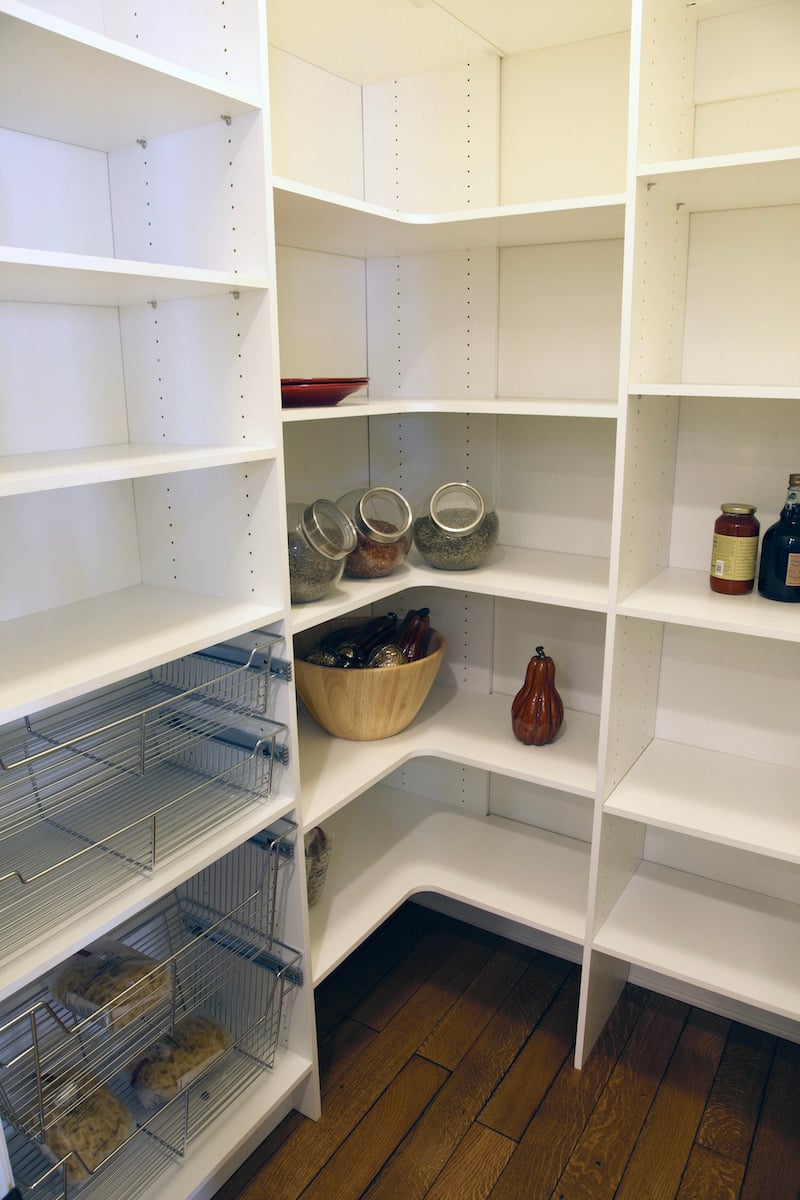 6. Lighting
A well-designed kitchen always has proper lighting. Different types of light sources will provide the necessary balance throughout the space:
Task Lighting: for food prep areas
Ambient Lighting: for overall brightness
Accent Lights: for shadowy places under the cabinets
Decorative Lighting: for displaying special items in glass or open cabinetry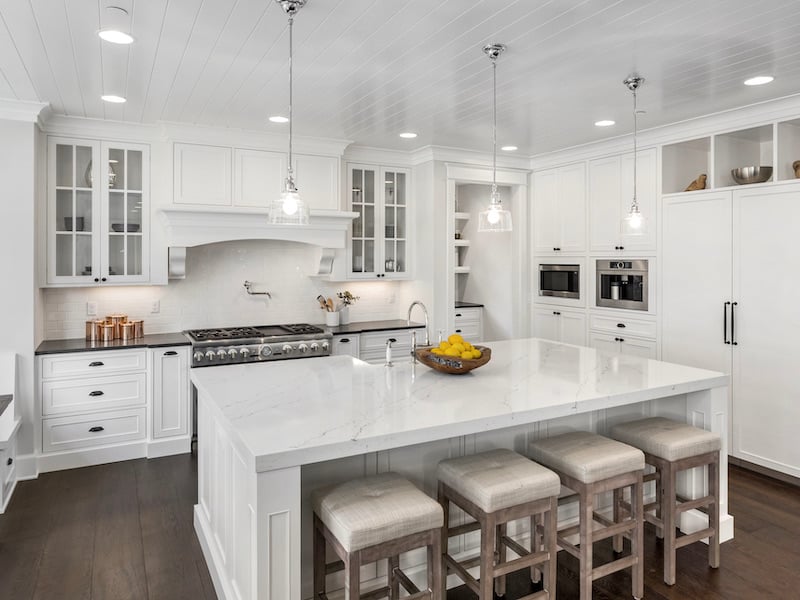 7. Aging In Place and Accessibility
If you want to stay in your home as you age, it's important to adopt Universal Design concepts as you plan for your new kitchen. Make sure that your appliances and sink are placed strategically to minimize movement around your kitchen. Design a two-tiered island where you can stand or sit. Select upper cabinets that are simple to open and are mounted to be within easy reach. Choose flooring that won't be slippery when wet and have flush thresholds to eliminate tripping hazards. For more detailed information about planning for aging in place, click here.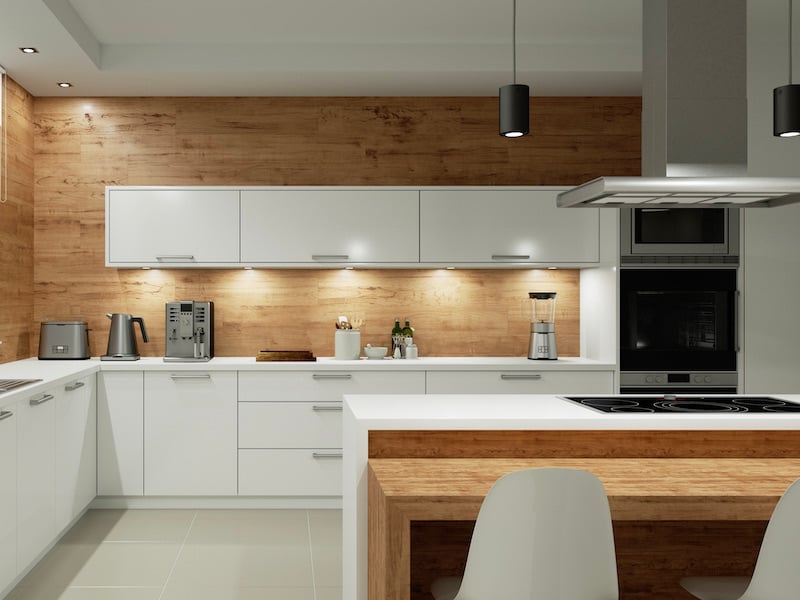 Designing your new kitchen may seem overwhelming, so working with a professional homebuilder whom you trust is a must! Discuss, in detail, how you plan to use your kitchen and how you want it to function for your family. Be open to suggestions: the best ideas come from collaboration.
At Meridian Homes, we specialize in luxury renovations and custom home building in the Washington, DC area. Our mission is to create exceptional residences that exceed expectations. Our highly personalized design process and careful management of every project have earned us a reputation over many years for outstanding client service and solid, beautiful craftsmanship. Contact us today to begin your custom home or remodeling project.