Remarkably Personal Custom Residences In The Washington, DC Area
These days, families are spending much more time at home together. All that togetherness may highlight the fact that your space just doesn't function the way you need it to anymore.
If you're working from home or your kids are learning remotely, maybe you need a dedicated home office. Maybe you want a bigger backyard with room for a play area and a patio to extend your living space to the outdoors. Or, maybe your kids have outgrown sharing one bathroom. Maybe it's time to think about designing and building a home that suits your unique needs and fits your lifestyle.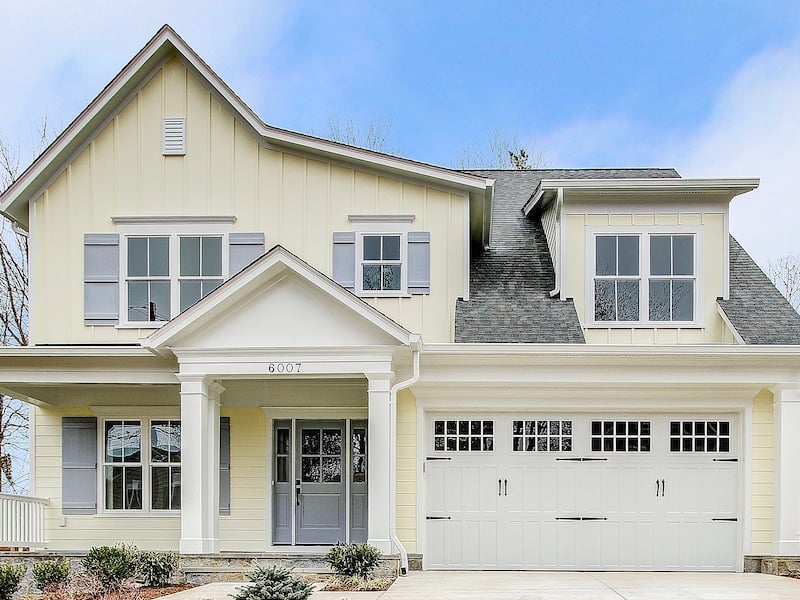 1. Finding The Perfect Lot In The Right Location For You
Finding a home in the right neighborhood with all of the features you want isn't always so easy to do. That's where a professional homebuilder can help. A homebuilder can find the perfect lot in the right location for you and then build a brand a new dream home where an older structure once stood. This process of building in an established neighborhood is called "Infill Building." Click here to learn more.
2. Making Sure Your Lot Is Buildable
Have you found a lot that you think would be the perfect place for your new custom home? Check with a professional homebuilder before you make a purchase to determine whether or not that lot can accommodate the size and type of home that you want to build. Click here for more information about choosing the right lot for your custom home.
3. Understanding All The Variables That Determine How Much A Custom Home Will Cost
Since no two custom homes are exactly the same, there is no set formula for determining how much a custom home will cost. In the areas where we typically build - Bethesda, Chevy Chase, Potomac and Northwest Washington, DC - a custom home could cost anywhere from $800,000 to millions of dollars. To better understand that vast range, click here to delve deeper into some of the factors such as the cost of the lot, the size of the home and the materials that are chosen for finishes that will influence the final price of a custom home.
4. Figuring Out Your Style And Personal Taste
Your new home should appeal to your personal taste, but should also fit aesthetically into an established neighborhood, and not stand out like a sore thumb. Click on the links below to learn more about the features of some various architectural styles that are typically found in the Washington, DC metro area:
5. Finding The Right Homebuilder For You
Building a new custom home is a huge investment in money, time and energy on your part. You need to find a homebuilder who will be your partner and trusted advisor throughout the planning, design and construction phases of your project. Click here to see the steps that will help you find a homebuilder who will meet your needs as well as your expectations.
At Meridian Homes, we specialize in luxury renovations and custom home building in the Washington, DC area. Our mission is to create exceptional residences that exceed expectations. Our highly personalized design process and careful management of every project have earned us a reputation over many years for outstanding client service and solid, beautiful craftsmanship. Contact us today to begin your custom home or remodeling project.