Understanding The Elements Of Contemporary Architecture And Design
Contemporary architecture and home design is innovative and reflects the aesthetics, style and thinking of a particular moment in time. It is ever changing and incorporates materials and technologies that are current and often cutting-edge. Contemporary architecture grew out of the very defined style of the "modern" movement that was popular throughout the first half of the 20th century. Modern and contemporary design styles have some characteristics in common, but these types of architecture are not the same.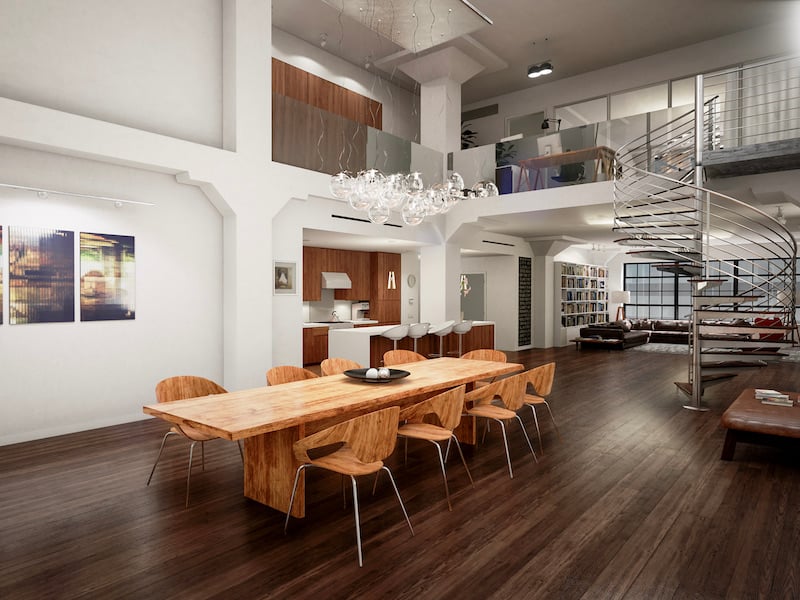 Modern Architecture And Design
"Modern" architecture refers to a distinctive type of home that was built from the early 1900's to the 1950's. The modern style grew out of the industrial revolution, is minimalistic in design and is now considered to be "retro" because it is tied to a specific period in time. This style of architecture features wide open floor plans and emphasizes function over ornamentation. Modern homes were designed to blur the lines between indoor space and the outdoors by incorporating large expanses of glass windows or walls.
Bold, geometric shapes, asymmetry and clean, straight lines are hallmarks of modern design. Rectangular flat roofs, cantilevers, overhangs, whitewashed stucco, steel and concrete are elements of modern-style exteriors. Modern-era interior design incorporates natural wood, molded plastic and polished metal to create spaces with minimal embellishment and clutter.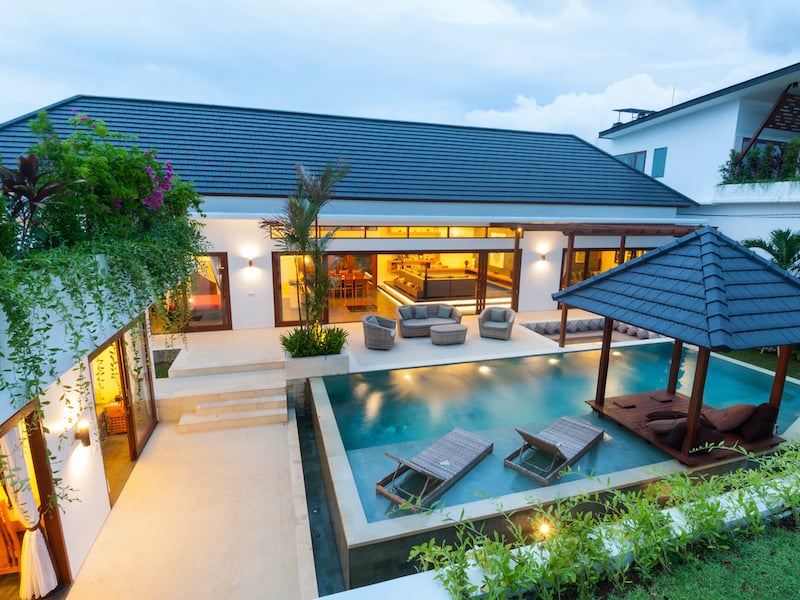 Contemporary Architecture And Design
Contemporary architecture is ever-evolving. It borrows elements from the modern movement and blends them with function and design that are distinctly from the current era. There is an emphasis on strong lines and geometric form, but some curves and softer lines are integrated so that the overall effect is less severe than that of true modern design.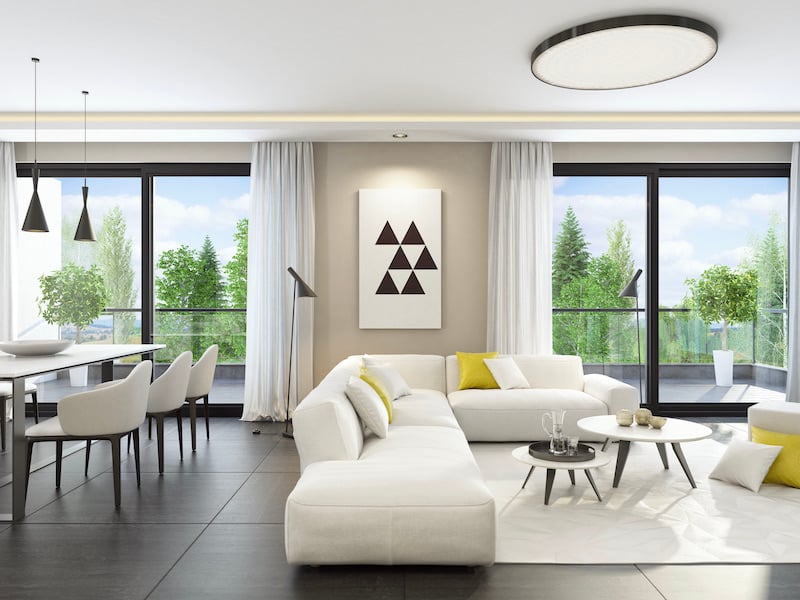 Open spaces with plenty of natural light, sleek surfaces and neutral colors are standard in contemporary homes. Glass, metal, wood and concrete are often used in this minimalistic type of design. Today, there is a trend toward incorporating eco-friendly, sustainable materials and energy efficient appliances, windows, doors, plumbing and heating/cooling systems.
10 Exciting New Trends In Custom Home Design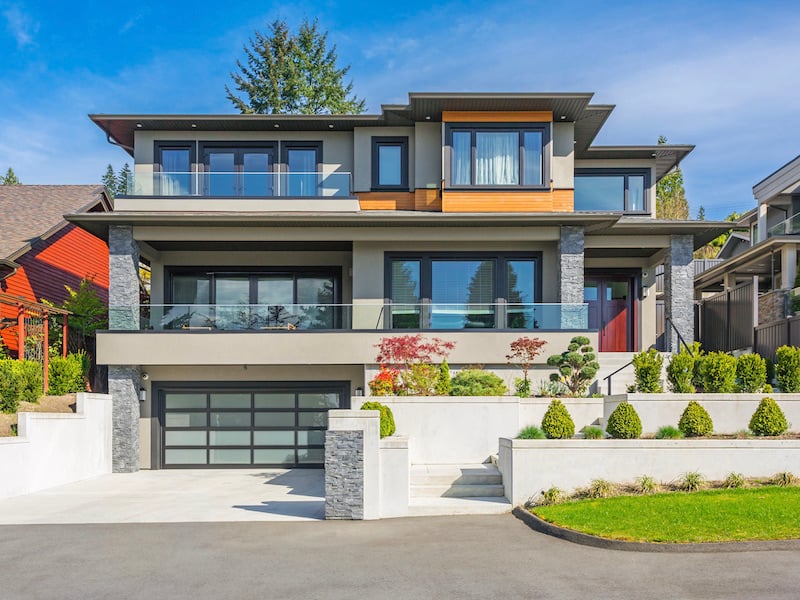 Contemporary Kitchens
Kitchens in contemporary homes have cabinetry with flat panels and simple, sleek, or even hidden hardware. Appliances are either stainless steel or fitted with cabinetry panels for a seamless look. Countertops are typically crafted from man-made materials, natural stone, concrete, metal or glass. Integral sinks and countertops in unique shapes have a contemporary flair and a minimalistic look. Most contemporary kitchens have cooktops with overhead venting instead of ranges.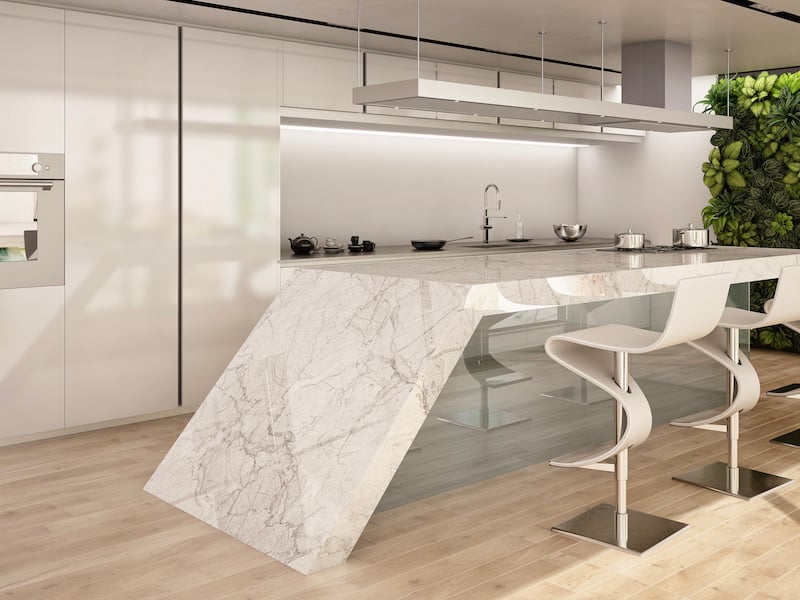 Contemporary Bathrooms
Clean lines and a monochromatic color palette are essential to contemporary bathroom design. As shown below, the sculptural shape of the freestanding tub, floating toilet and bidet can soften the straight lines of the vanity and flooring. Features such as dramatic floor-to-ceiling tiled walls and glass shower enclosures create a spa-like feel and can make a space feel more expansive.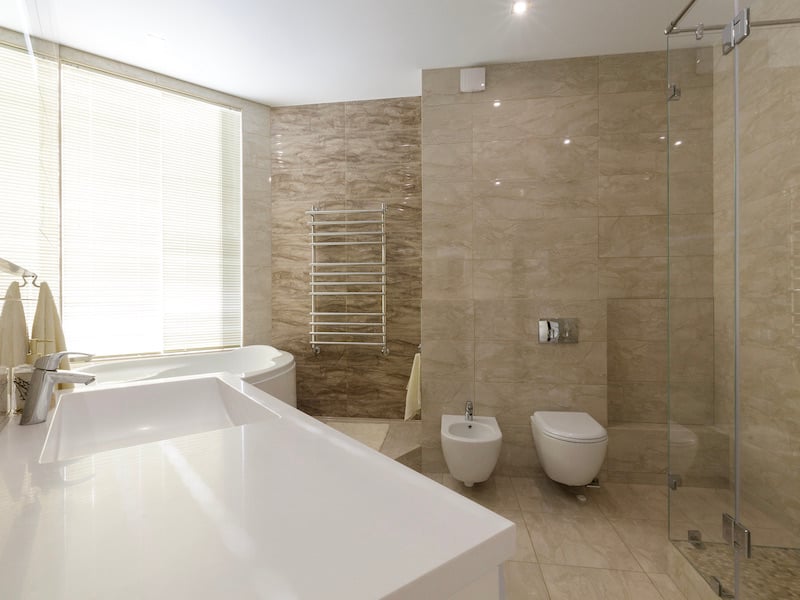 Connecting Indoor Space To The Natural Surroundings
A principal tenet of contemporary architecture is the feeling of connectedness between the indoor space and the outdoors. Often, contemporary homes have glass walls with doors that lead to outdoor living areas with full kitchens, fireplaces, decks or patios. Contemporary design works perfectly for a casual lifestyle and makes entertaining effortless.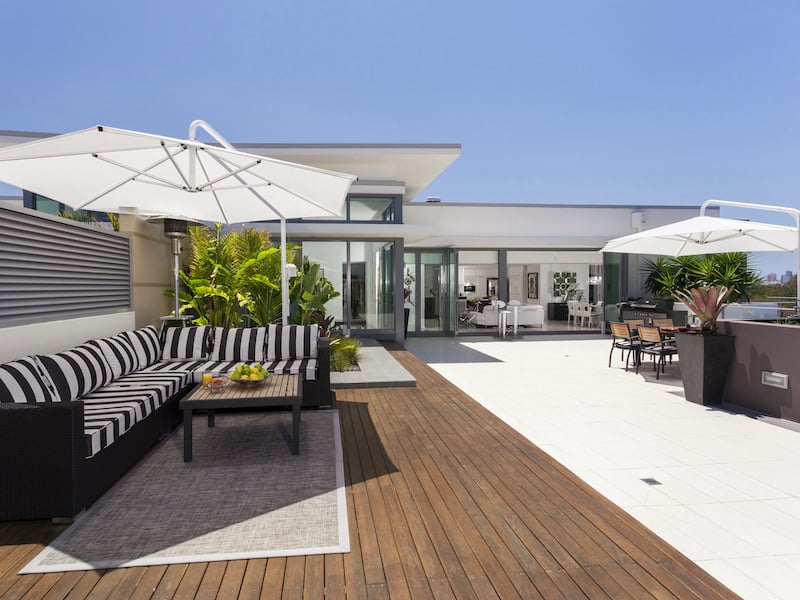 9 Tips For Outdoor Living Design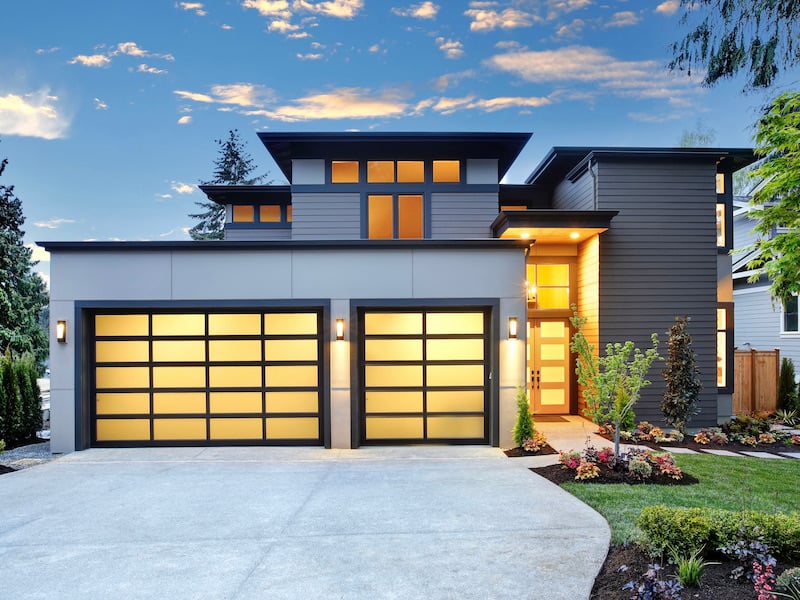 At Meridian Homes, we specialize in luxury renovations and custom home building in the Washington, DC area. Our mission is to create exceptional residences that exceed expectations. Our highly personalized design process and careful management of every project have earned us a reputation over many years for outstanding client service and solid, beautiful craftsmanship. Contact us today to begin your custom home or remodeling project.