From Location To Size To Cost, There Are Many Considerations When Choosing A Lot For Your Custom Home
You are dreaming about building a new custom home on the perfect lot. In some suburban neighborhoods in the Washington, DC area, you can find a lot where there is no existing structure. In more established neighborhoods in Bethesda, Chevy Chase, Potomac and Northwest Washington DC, finding an empty lot can be very difficult. In this case, infill building may be the solution for you. The term "infill building" means purchasing an older home that is often in poor condition in an established area, tearing it down and building your new home on the property. Whether you are tearing down an older home, or building on an empty property, how do you go about choosing the perfect lot for your new custom home?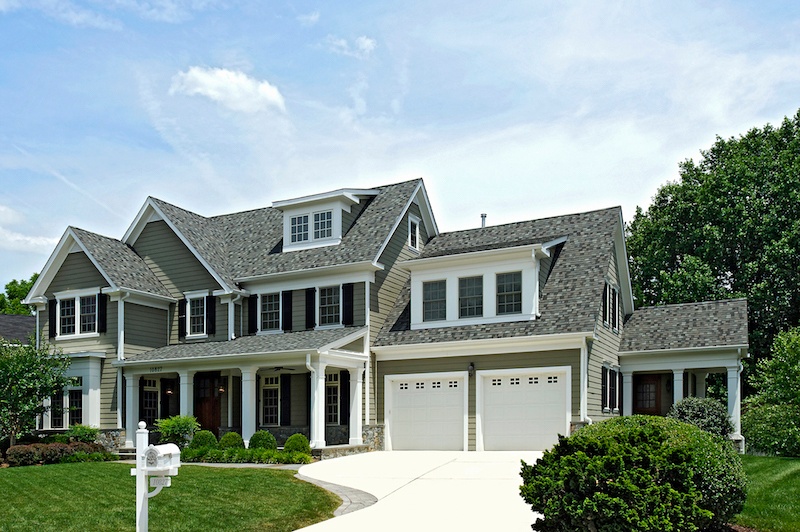 1. Think About Your Ideal Location
Make a wish list of the most important criteria for finding the ideal location for your new home.
Is urban living for you, or do you prefer a quiet cul-de-sac in a suburban setting?
Do you want to be in a certain school district?
How will you commute to work? Do you need to be near a Metro stop or is easy access to the Beltway important?
Do you want to be able to walk to a grocery store, or is driving to the nearest shopping center just fine with you?
Research the areas that you think would be a good fit for you, based on your list of criteria. Drive around those neighborhoods to get a feel for whether or not you would be comfortable living there.
2. Consider The Size And Style Of Home You Want To Build
Your custom home should fit within the context of your new neighborhood and not stick out like a sore thumb. Make sure you consider the style and size of home you want to build as you consider where to build it. In some neighborhoods, there are regulations in place that detail architectural guidelines, minimum or maximum square footage, specific building materials and easements. Understanding these conditions up front is key to ensuring that you end up with the home that you envision.
3. Work With A Professional
Whether you have lived in the Washington, DC area for your whole life and know it well, or you are moving here from across the country, work with a professional to secure your new lot. A custom homebuilder or a real estate agent can help you find the right property in the right neighborhood. They know what is available in the area where you want to live, and sometimes can facilitate a purchase before the property is even listed for sale.
4. Is It Buildable?
Before you purchase a property, invite your builder to assist with a thorough evaluation. To you, a lot may appear to be easily buildable, but it may not actually be. Factors such as lot size, existing tree canopy and topography can affect what can actually be built and the associated building costs. Is there access to natural gas? Are there water and sewer connections? Many of these issues can be easily resolved, and others are tougher to deal with, but you need to know how it all can impact your budget. Involving your homebuilder from the start can save you costly mistakes and lots of headaches in the long run. Click here for some important tips about choosing the right homebuilder for you.
5. Budgeting For Your New Lot
As a general rule, your lot price should be about 35 - 45% of the total cost of your new custom home. Consider whether or not the lot you want to purchase fits within your budgetary parameters. Looking at comparable prices within the neighborhood is important, too. Make sure you are paying a reasonable amount for the property you want to purchase.
Planning for your new custom home is exciting, but be deliberate in your decision-making. Carefully consider where you want your new home to be located and work with trusted professionals to find the right lot. Want some additional information? Download our free eBook by clicking here.
At Meridian Homes, we specialize in luxury renovations and custom home building in the Washington, DC area. Our mission is to create exceptional residences that exceed expectations. Our highly personalized design process and careful management of every project have earned us a reputation over many years for outstanding client service and solid, beautiful craftsmanship. Contact us today to begin your custom home or remodeling project.