Simplicity, Utility and Beauty Are The Primary Characteristics Of The Arts And Crafts Movement
The Arts and Crafts movement began in Europe in the late 1800's and gained popularity in the United States at the turn of the 20th century. The term 'Arts and Crafts' refers not to one particular style, but rather a specific approach to interior and exterior design. It is based on the idea of high-quality craftsmanship coupled with a more functional and less formal type of architecture than was fashionable during the Victorian era. Arts and Crafts design emphasizes natural, organic beauty by using materials such as wood, stone and brick.
Today's Arts and Crafts style homes tend to blend traditional elements of the movement with more modern, spacious floor plans and updated color palettes. For instance, great rooms that open to large kitchens are now the norm, and lighter-colored painted wood is replacing darker stained wood. The melding of simple, clean lines with up-to-date design allows for many interpretations of the Arts and Crafts aesthetic.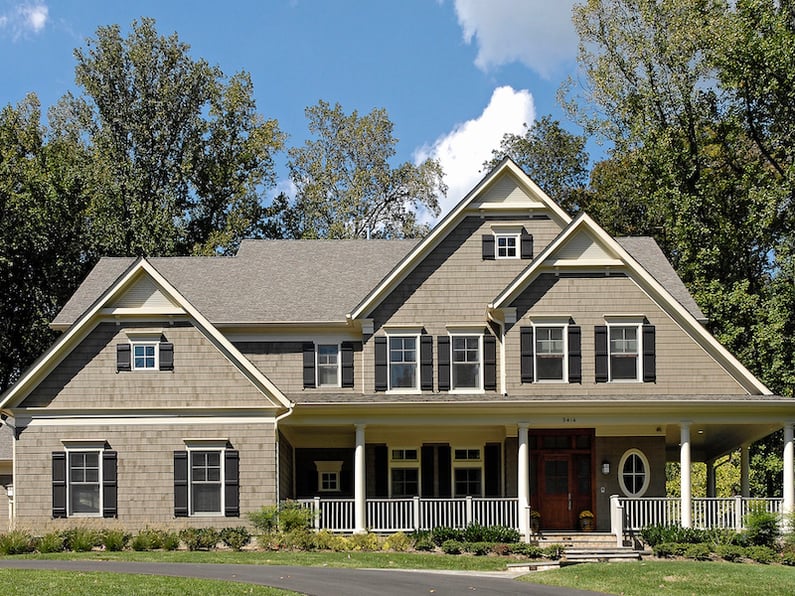 Identifying Features Of An Arts and Crafts Home
1. Exterior
Some overarching identifying hallmarks of the exterior of an Arts and Crafts style home are:
Roof: low-pitched with wide, enclosed eave overhangs, front or side gables and exposed roof rafters with large brackets
Porch: front porch with thick square or round columns and wide stone or wood piers
Windows: numerous windows with multi-paned top sashes and single-paned bottom sashes
Exterior Materials: wood or concrete siding; stone or brick accents and walkways for a look that complements the surrounding natural environment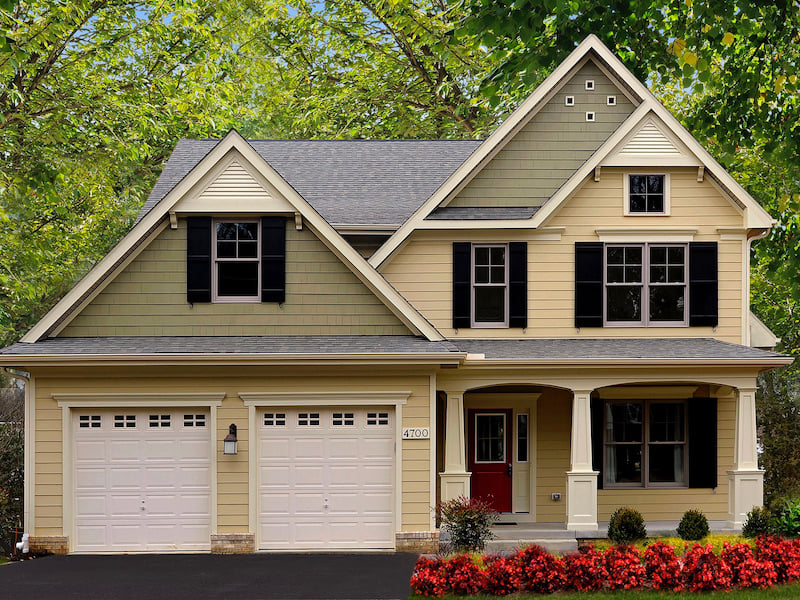 2. Interior
Characteristics of the interior of an Arts and Crafts style home include:
Floor Plan: open, free-flowing floor plan
Doors and Windows: unornamented with wide, plain trim
Fireplace: integral part of the interior design using stone or other natural materials for the surround, mantle and hearth
Cabinetry: stained or painted wood with simple, straight lines and inset doors
Color Palette: warm, rich, earthy hues that draw inspiration from the outdoors
Materials: wood, stone, slate and tile for a natural look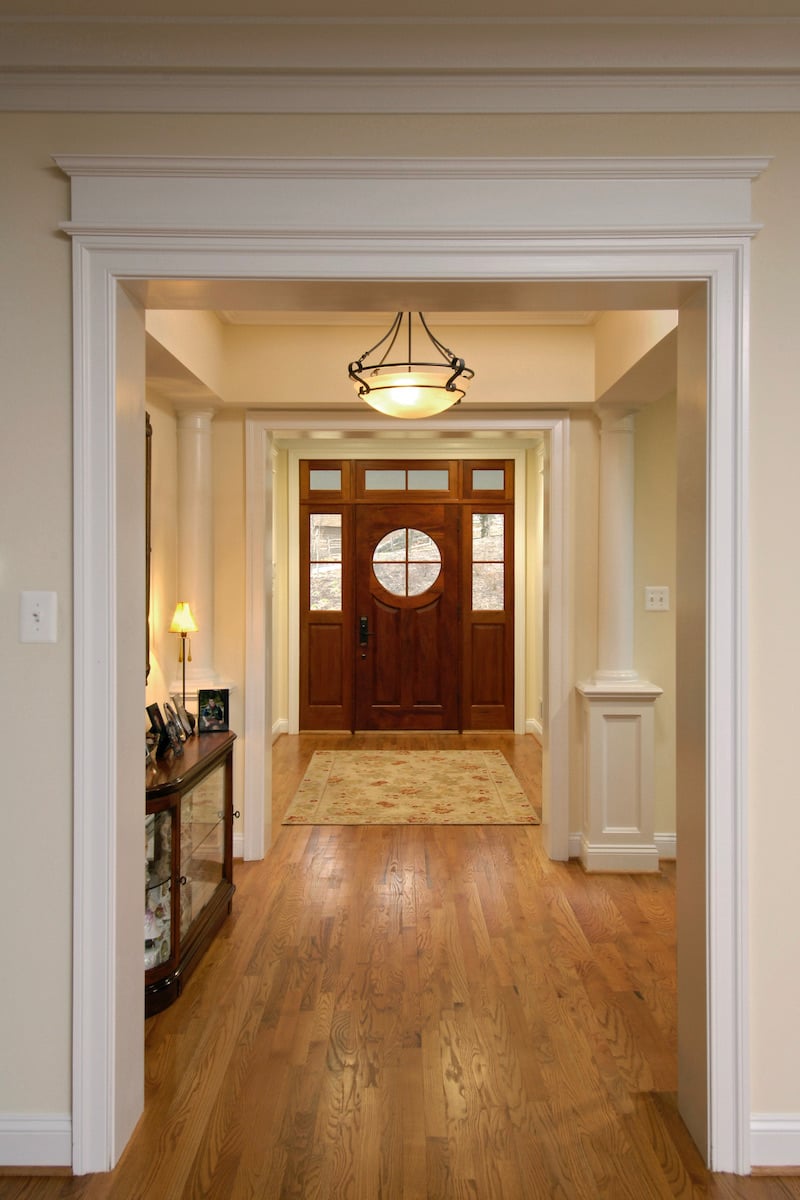 3. Blending The Indoors With The Outdoors
Simple but sophisticated design is the common denominator found in all Arts & Crafts homes. Materials are chosen with an eye toward a natural, tasteful aesthetic. Windows are plentiful and airy, light-filled rooms connect the indoors with the outdoors.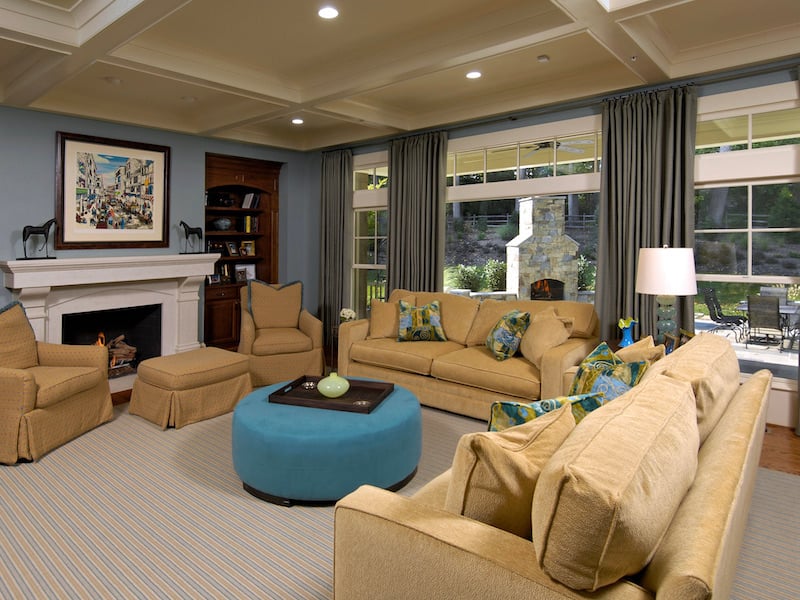 Variations of Arts and Crafts Style Architecture
There are several types of architecture that are aligned with the Arts and Crafts movement and employ the concepts of simplicity of design.
1. The Craftsman-Style Bungalow
Craftsman-style bungalows were originally designed to be modest in size and only 1 to 2 stories high. Exteriors have exposed beams, brackets and rafters and wide front porches. They became popular in the United States in the early 1900's because of their simplicity and affordability. The bungalow style has evolved over time and has been adapted for a modern aesthetic with 3 stories and more expansive floor plans to appeal to homeowners who need more space but still want a Craftsman-style residence.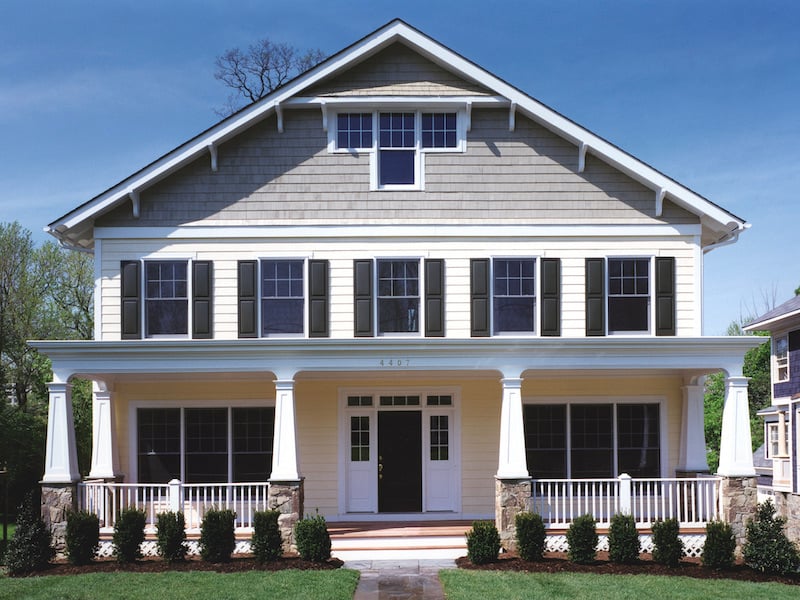 2. The American Foursquare
A Foursquare home has a boxy, symmetrical shape. Trademarks of this style home are a low-pitched, hipped roofline, a central dormer and a wide front porch with box-style posts. Original Foursquare homes had four rooms on the first floor and four on the second level, but this design has evolved over time to allow for more living space.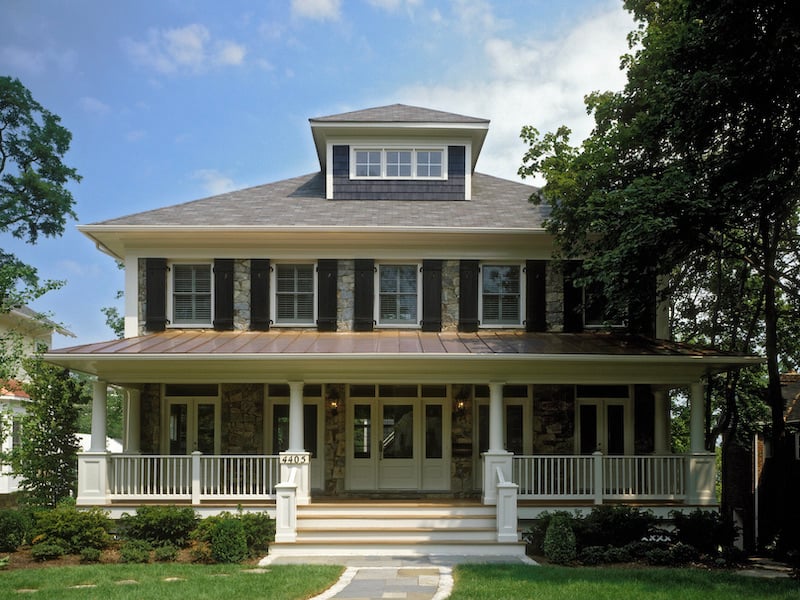 3. The Prairie-Style Home
Frank Lloyd Wright made the Prairie-style home famous. His intent was to design homes that are in harmony with the linear landscape of the American Midwest. Therefore, Prairie homes are low-slung and have low-pitched rooflines with overhanging eaves. Inside, an open concept first floor is designed to flow seamlessly to the outdoors. There are many windows that allow in lots of sunlight. The use of natural materials such as wood and stone are integral to this style of architecture.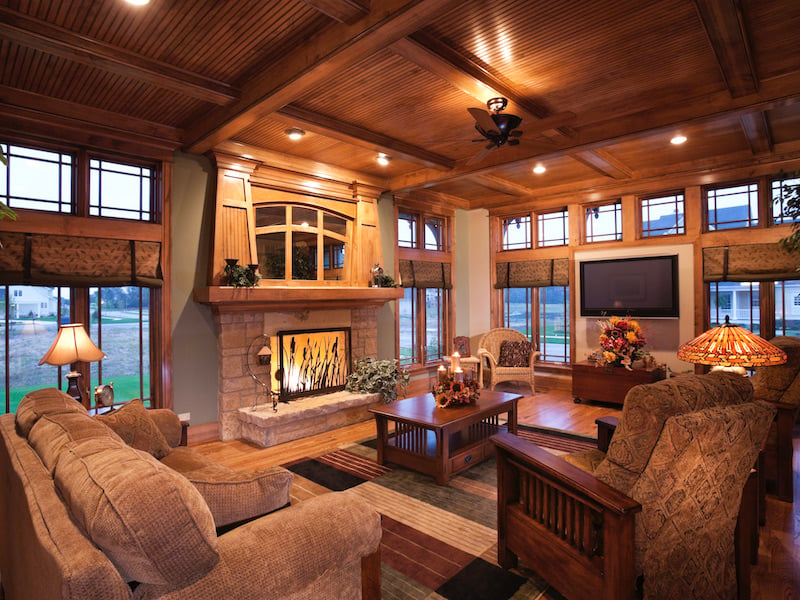 8 New Trends In Custom Home Design
At Meridian Homes, we specialize in luxury renovations and custom home building in the Washington, DC area. Our mission is to create exceptional residences that exceed expectations. Our highly personalized design process and careful management of every project have earned us a reputation over many years for outstanding client service and solid, beautiful craftsmanship. Contact us today to begin your custom home or remodeling project.