Everything You Need To Know About Kitchen Cabinet Types, Styles, Finishes And More
Designing and building a new kitchen is an expensive proposition, so you need to be sure you're making decisions that you'll be happy with for a long time to come. There are so many selections to make: cabinets, tile, appliances, plumbing fixtures, lighting fixtures, flooring - where do you start? A good place to begin is with the cabinetry, because the type, style, and finish of the cabinets you choose will set the tone for the entire space. Read Our Guide To Choosing Kitchen Cabinets which has all the information you need to help you design the kitchen of your dreams.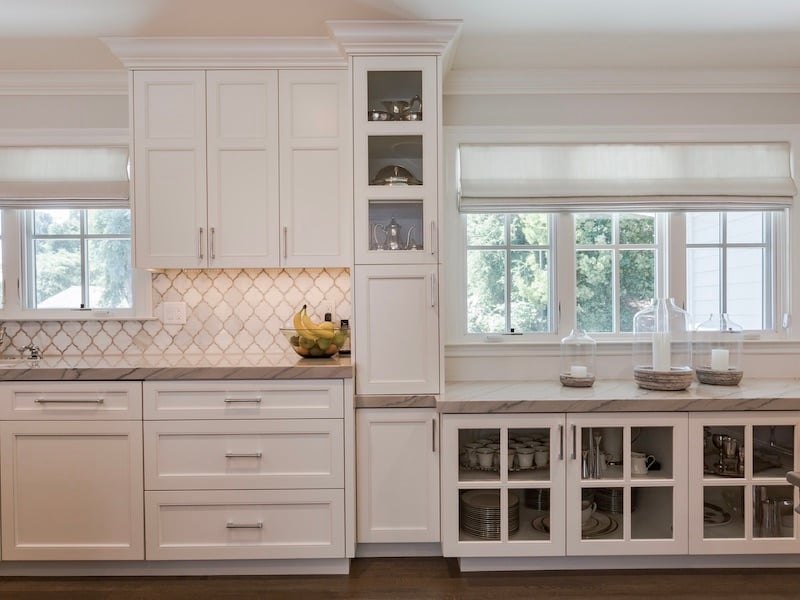 Types Of Kitchen Cabinets
1. Custom
Custom cabinetry is specifically built to fit your kitchen. A designer will assess and measure your kitchen to maximize the space you have and create a kitchen that fits your unique style. Custom cabinetry is expensive as it requires extra labor, materials, and time.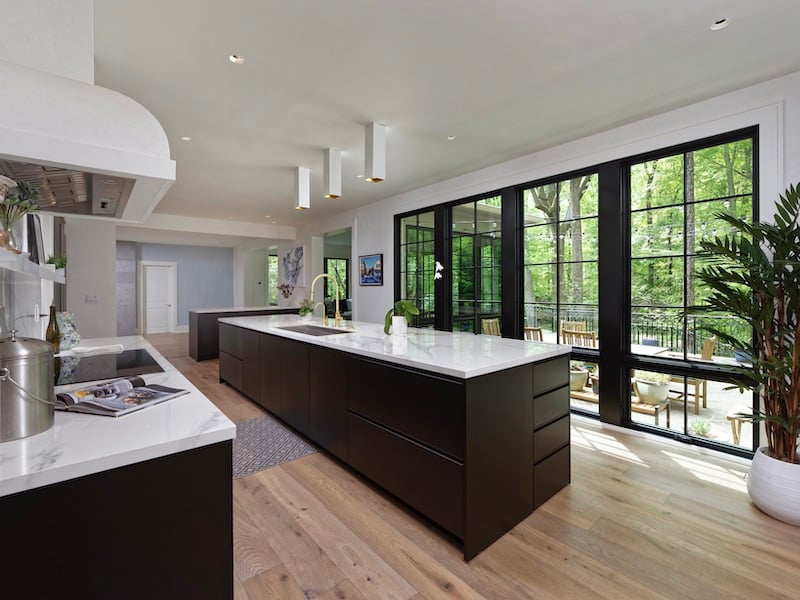 Designing And Building A Custom Home
2. Semi-Custom
Semi-custom cabinets will not be tailored to your space, as the boxes are made in standard sizes. However, you can select features such as custom finishes and decorative additions. You can also request drawers, door fronts, and cabinet depth to suit your needs. Semi-custom cabinets will cost less than custom cabinets but more than in-stock cabinets.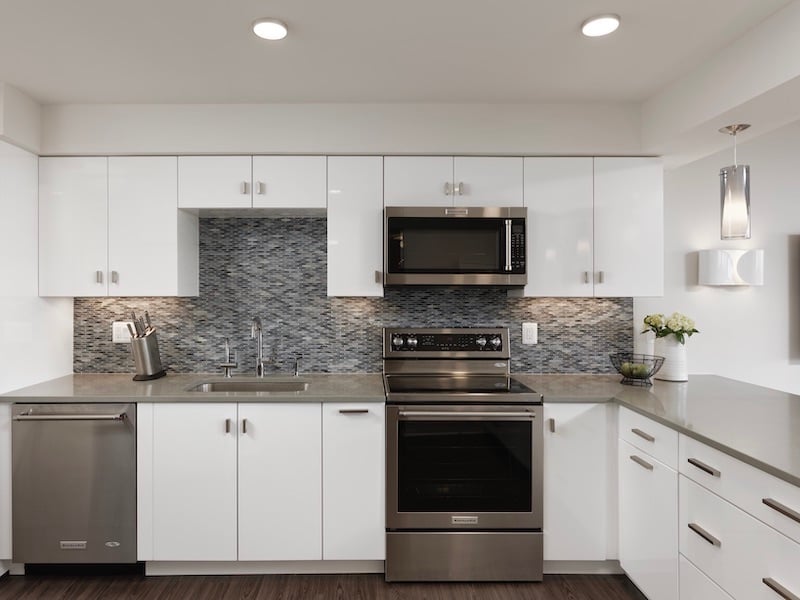 3. In-Stock
In-stock cabinets are the most affordable. You won't be able to customize the size or finish of your cabinets, but you will be able to stay within your set budget.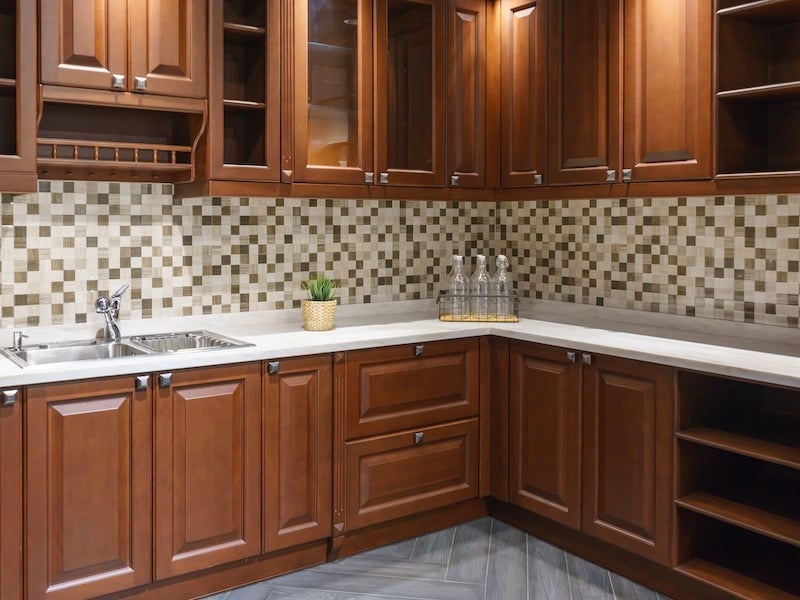 Tips For Designing A Highly Functional Kitchen
Types Of Kitchen Cabinet Doors And Drawers
1. Inset
Inset doors and drawers sit flush within the frame of the cabinet. Inset cabinets are usually custom crafted, have an upscale look, and can be 10-25% more expensive than other types of cabinets. You can choose hidden hinges, exposed hinges, beading and embellishments, or a just a simple panel to work with any style kitchen.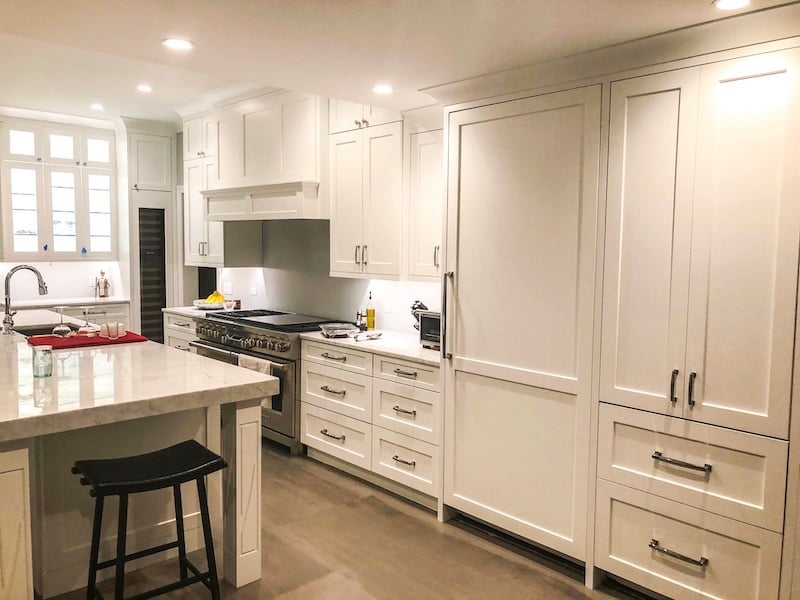 2. Full-Overlay
Full-overlay cabinets have doors and drawers with extra-large fronts. They are designed to fully cover the front face of the frame and hinges: there is no space between the doors and drawers and that allows for a seamless look. This type of cabinet works well in a contemporary-style kitchen.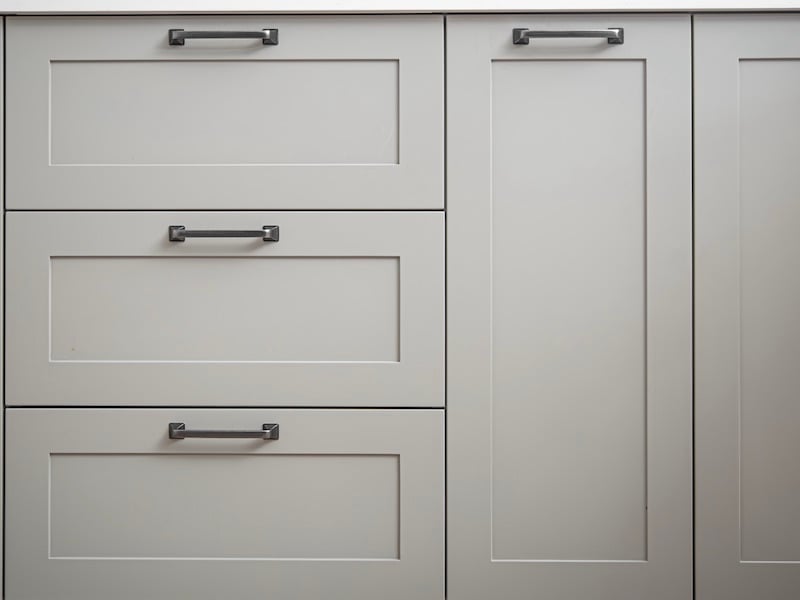 3. Partial Overlay
Partial overlay cabinets have doors and drawers that sit on top of the frame but do not fully cover it; you can see some of the cabinet frame in the gaps between the doors and drawers. This type of cabinet is traditional-looking and can be the least expensive option since less wood is used during the manufacturing process.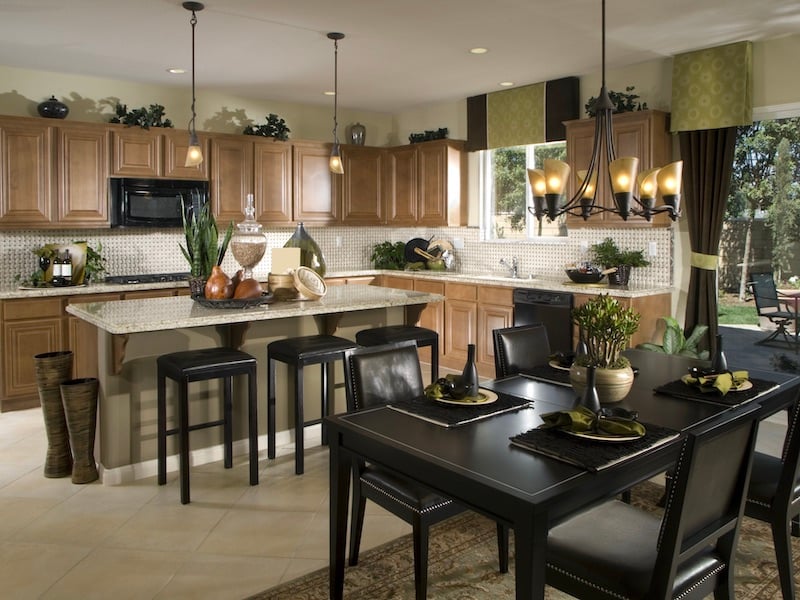 Styles Of Kitchen CabinetS
1. Shaker
The Shaker-style cabinet door has simple, clean lines, and a frame with a recessed, single flat center panel. It is the most popular style of cabinet door because it works with almost any décor and can be stained or painted.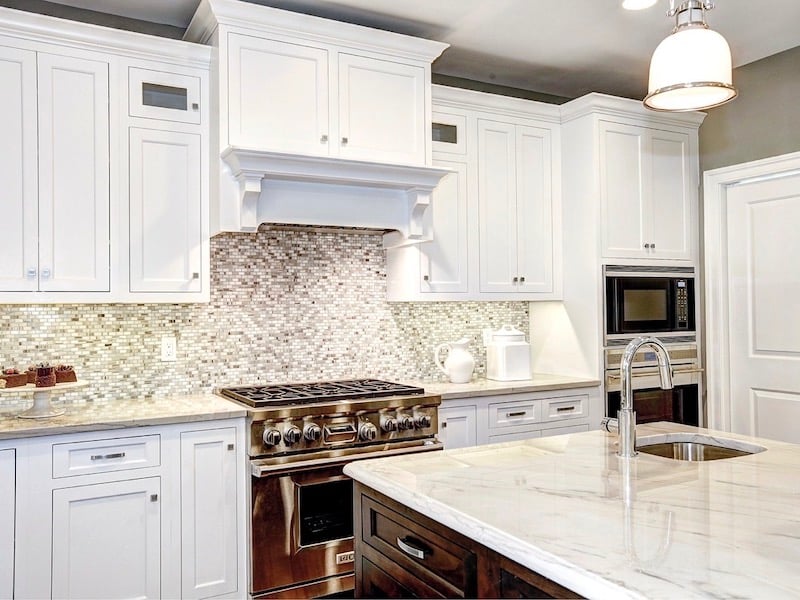 2. Slab or Flat Panel
Slab doors have a flat panel with no detail or decoration. This minimalistic style fits perfectly in a contemporary kitchen.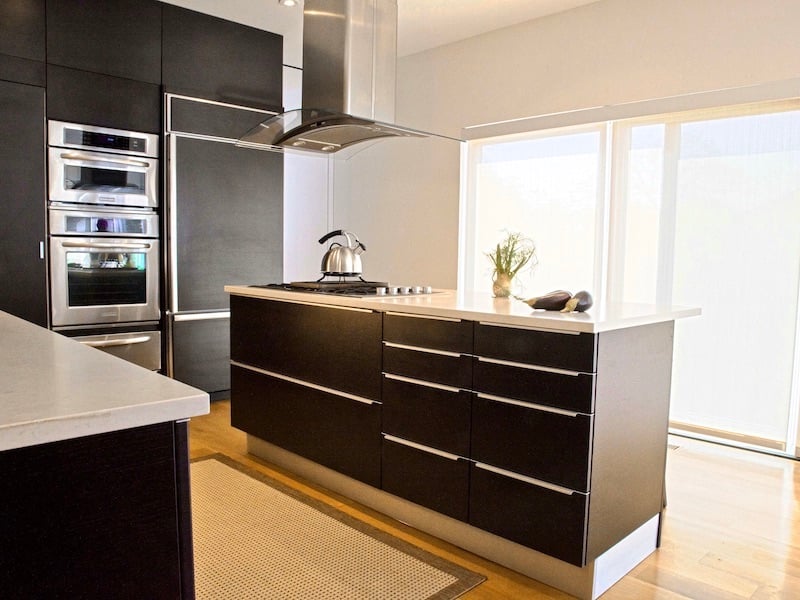 3. Raised Panel
On a raised-panel cabinet door, a grooved frame surrounds a higher center panel for a three-dimensional look. This style door is compatible with rustic and traditional design.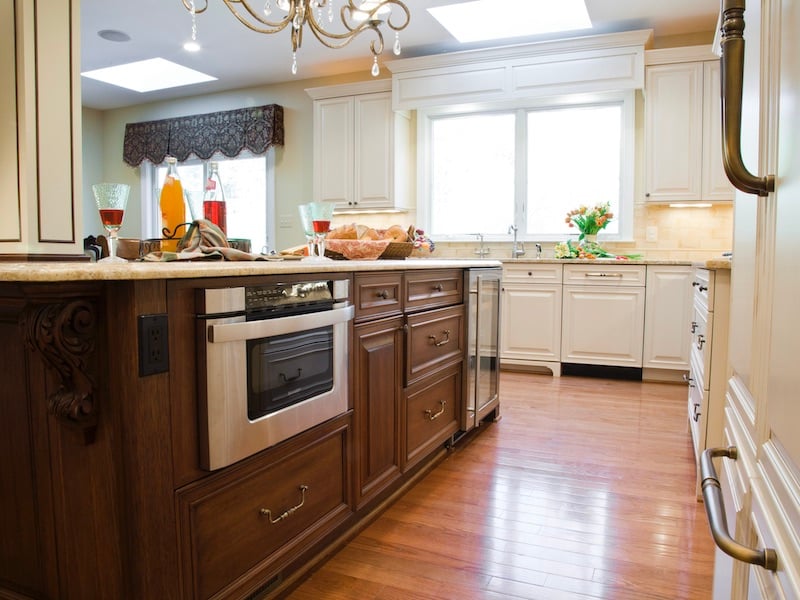 4. Glass
Glass doors allow you to display decorative pieces and can break up the visual wall of cabinetry in any style kitchen. Glass doors can have mullions or can be frameless.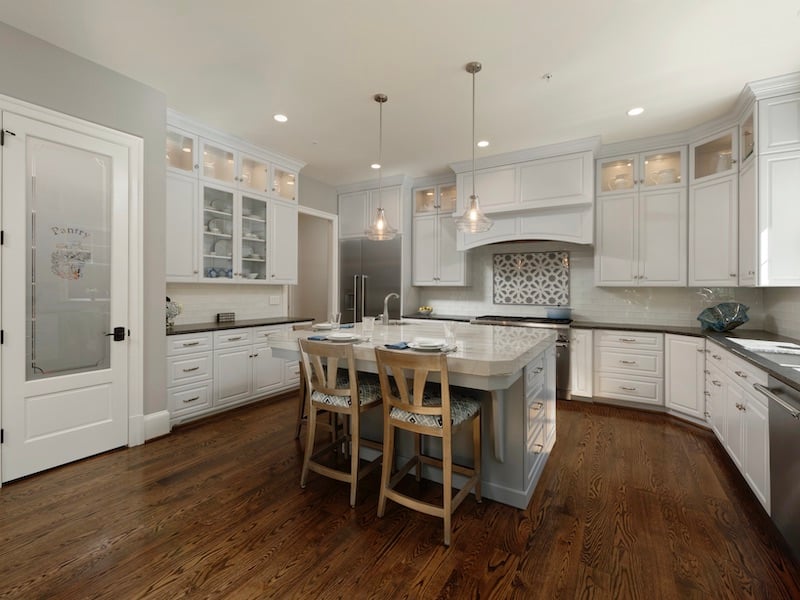 5. Beadboard
Beadboard doors have vertical planks that are fitted together in a tongue-and-groove fashion. Between the planks are small ridges or beads. This type of door has an informal look that works well in an eclectic or farmhouse-style kitchen.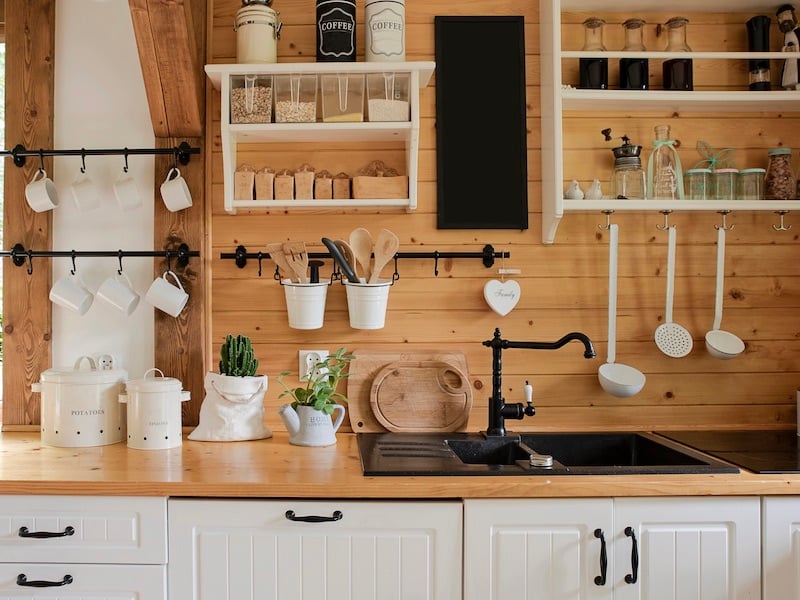 Finishes For Kitchen Cabinets
1. Natural
If you want to keep things simple, choose a natural finish for your kitchen cabinetry. A clear, protective layer of finish is applied over the wood to showcase its inherent beauty without changing the color. Be aware that a natural finish reveals a lack of uniformity throughout the wood and highlights the graining.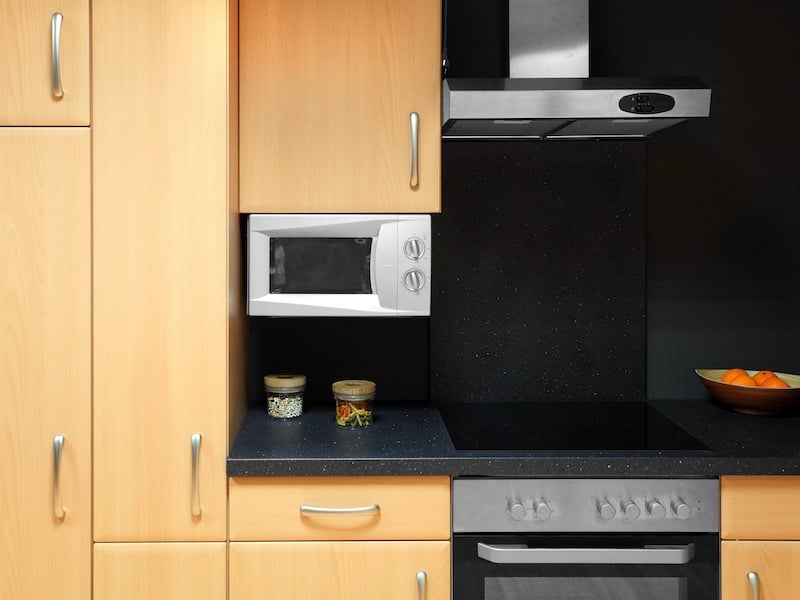 2. Painted
Choose any color you wish to fit any type of décor. For a custom look, paint the wall and base cabinets one color and choose a different color for the island. Painted cabinets are more likely to chip and show signs of wear, so you may have to repaint at some point in the future.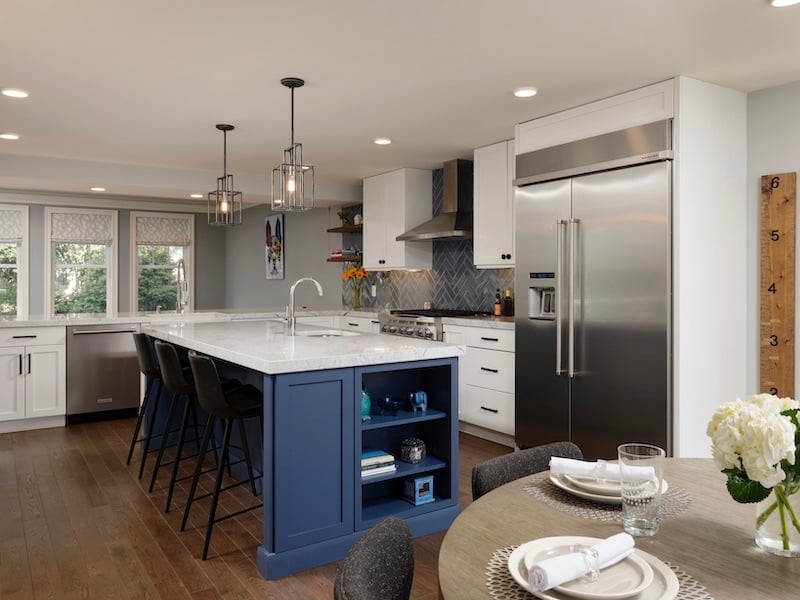 3. Stained
Staining will change the color of the wood and protect it at the same time. You can choose shades from dark to light, and colors from dark brown to white, so you can customize your kitchen cabinetry to fit your desired style.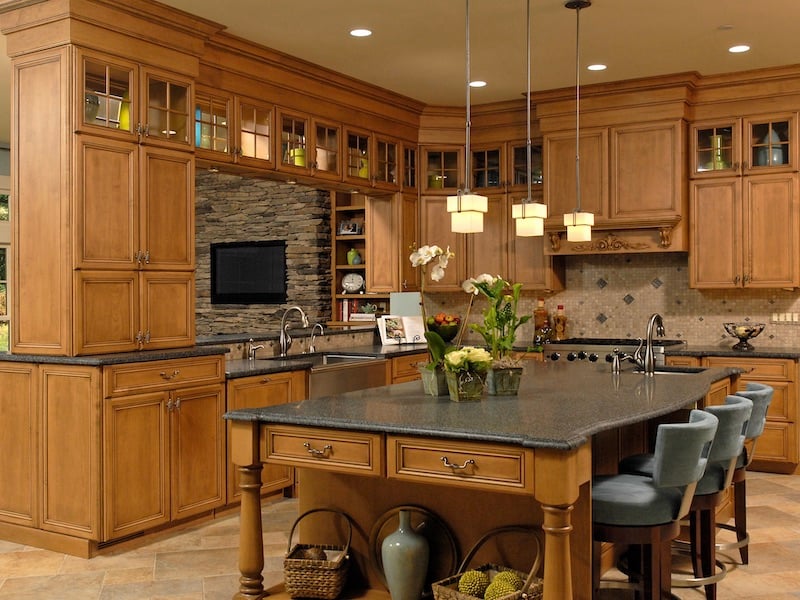 4. Glazed
Glazing is a process that highlights the profile edges of the cabinetry. This gives the wood depth and an antique appearance that works well in a farmhouse-style kitchen. Glazing requires additional work which can be costly.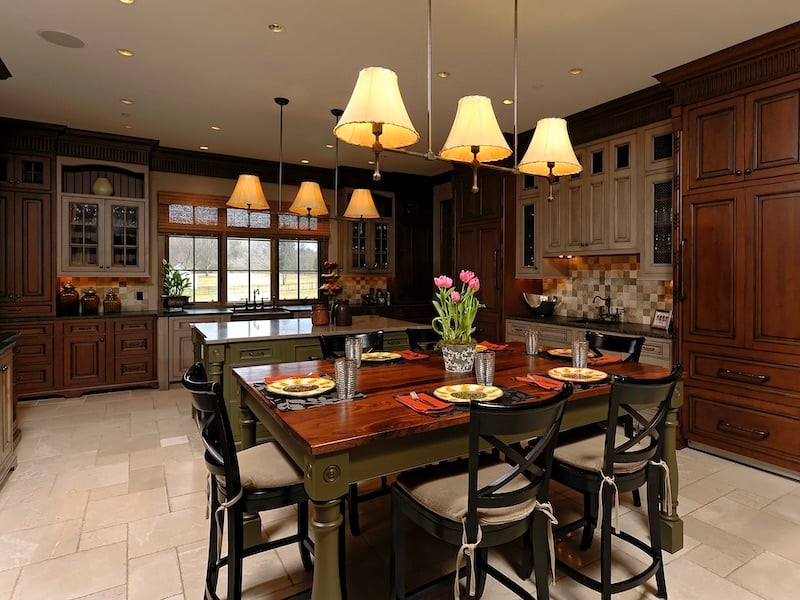 5. Lacquered
After a coat of lacquer is applied to cabinetry, it will have a hard, non-porous surface that is resistant to stains and grease. The long-lasting sheen on the cabinets is very durable, but the lacquering process is done off-site and can be very expensive.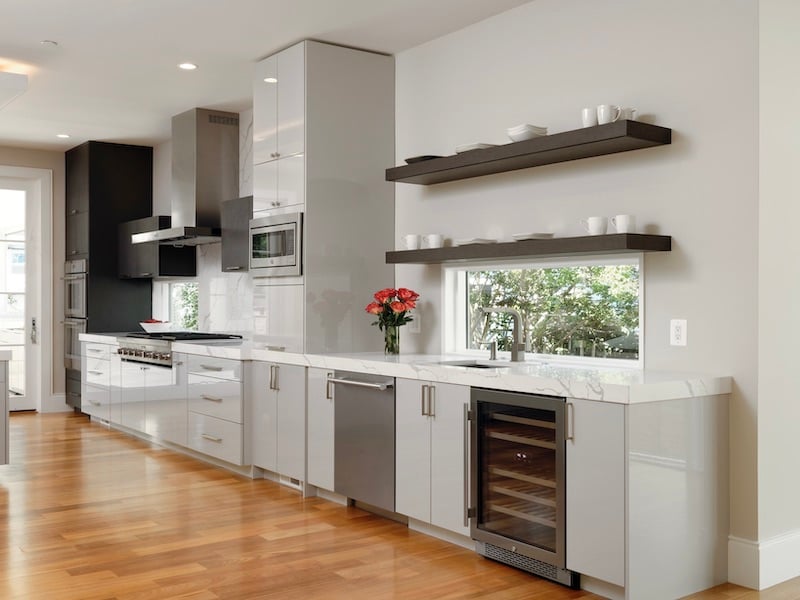 6. Laminate
Laminate is a thin film of synthetic material that is bonded to the exterior surface of a cabinet made of compressed wood materials. Laminate is relatively inexpensive and offers a contemporary look. Available in a wide variety of styles and colors, laminate finishes are durable and easy to keep clean, but laminate does not have the upscale look of real wood.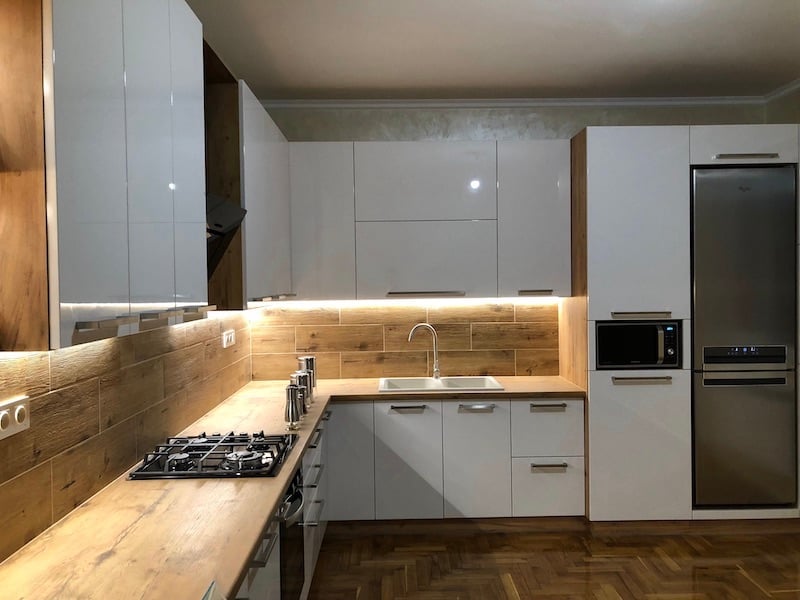 Accessories For Kitchen Cabinets
Cabinets are made for storage, but how do you use the space inside efficiently in order to keep your kitchen highly organized and neat? Incorporating deep drawers into your lower cabinetry allows for easier access to large items, such as pots and pans. Installing a roll-out tray or a Lazy-Susan will help you avoid digging around to find what is in the back of a cabinet. Built-in dividers in various widths and depths keep flatware and utensils neatly in place, no matter their size.
Before you begin designing your new kitchen, go through the items you currently own and think about the best way to store them. Then ask your homebuilder or kitchen designer about the interior accessories that are available in the cabinet line that you are considering. For more detailed information about customizing the inside of your cabinets to fit your needs, read our blog 12 Ways To Design An Organized And Decluttered Kitchen.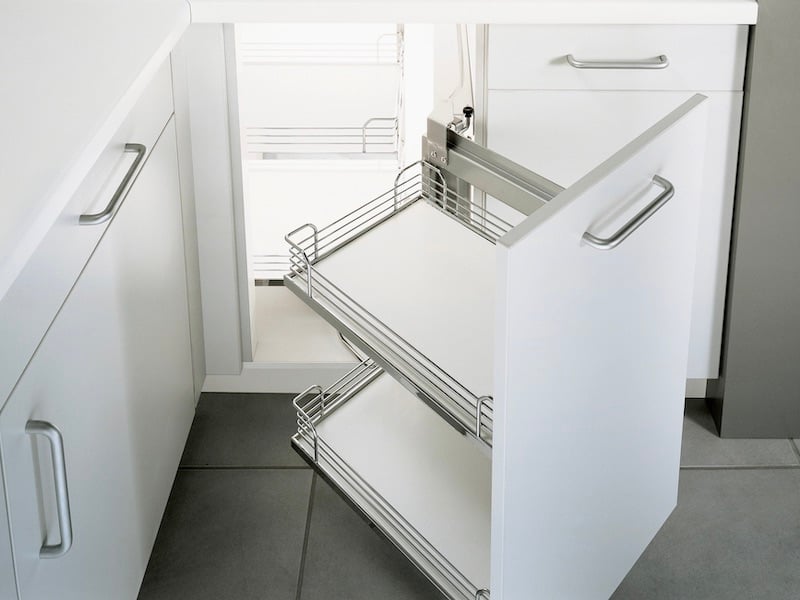 At Meridian Homes, we specialize in luxury renovations and custom home building in the Washington, DC area. Our mission is to create exceptional residences that exceed expectations. Our highly personalized design process and careful management of every project have earned us a reputation over many years for outstanding client service and solid, beautiful craftsmanship. Contact us today to begin your custom home or remodeling project.