A Guide To Choosing The Best Washing Machine For You
Dirty laundry is a fact of life. If your washing machine doesn't operate efficiently, the piles of clothing, linens and towels can feel overwhelming at times. You need a new washer to make this daily chore quicker and easier, but you need some advice before you make a purchase. You're in luck! Here's a guide to choosing the best washing machine for you.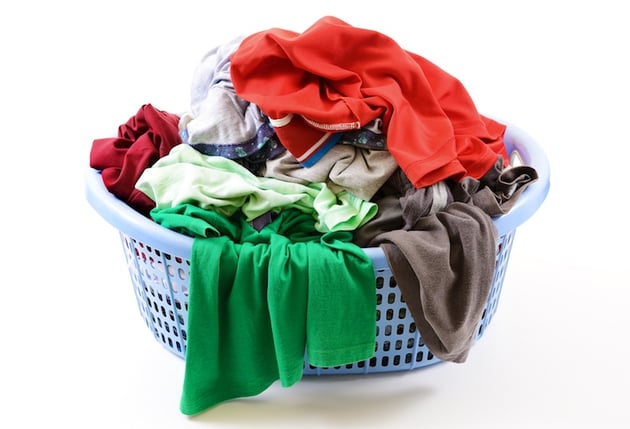 Determine Your Needs and Budget
Doing some research before you ever go into a store to purchase a washing machine will save you money and time. New washers cost anywhere from $350 to over $2,000. Determine how much you want to spend and understand what models are within your budget. There are a range of available features and options at various price points, so think about what you really need. Check out websites that regularly review and rate the newest models from each manufacturer, and take some time to read about the washing machines that you are thinking about buying.
1. Capacity
Do you have a big family that generates lots of dirty laundry? If so, you should look for a large capacity washing machine. To put it in perspective, the largest capacity machines can wash up to 24 full-size bath towels at one time. Some smaller capacity models only hold 14 to 17. The more you can safely fit into the washer, the less frequently you will need to do laundry. That saves time, energy, water and money.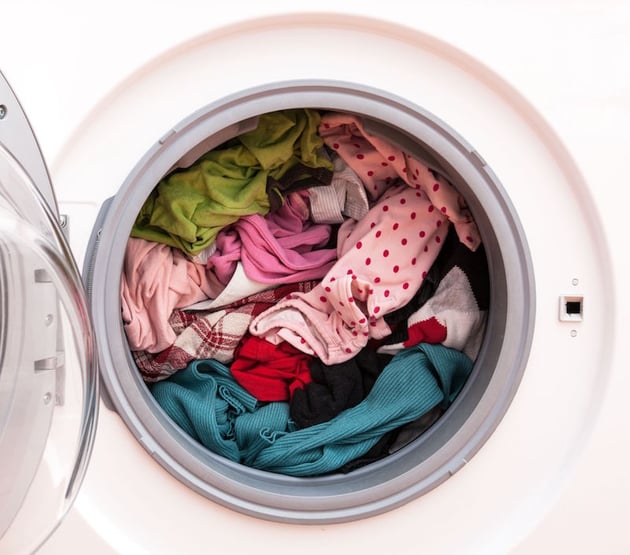 2. Utility Check
Make sure you have the proper water hookup and power outlet for the washer in the space where you intend to put the machine. If you are also purchasing a dryer, you must determine if you have a natural gas hookup, or alternatively, an electric outlet. Exhaust venting for the dryer will be necessary, too.
How will your new washer impact your utility bills? All appliances have an energy label guide so you can compare estimated annual operating costs. Look for a washing machine that is ENERGY STAR certified. Why? ENERGY STAR certified washers use about 25% less energy and 40% less water than regular washers.
3. Space
How much space do you have for your washer and dryer? Before you buy new machines, carefully measure the area where they will be installed. Don't forget to take into account the width of the door frame to make sure the machines will pass through. Do you have room to maneuver when the door to a front-loading washer is open? Did you know that top-loading machines must be installed side-by-side, but front-loaders can be stacked if necessary? Here are some more tips:
Leave 1 - 3 inches on the sides and between the washer and dryer so air can circulate
Leave 4 - 6 inches behind the machines to accommodate hookups and venting
A front-loading washer needs at least 1 inch clearance above the machine so it can slide out when necessary
Allow at least 20 inches upward door clearance for top-loading washers
Front-loading washers and dryers generally need 21 - 25 inches for the door to swing open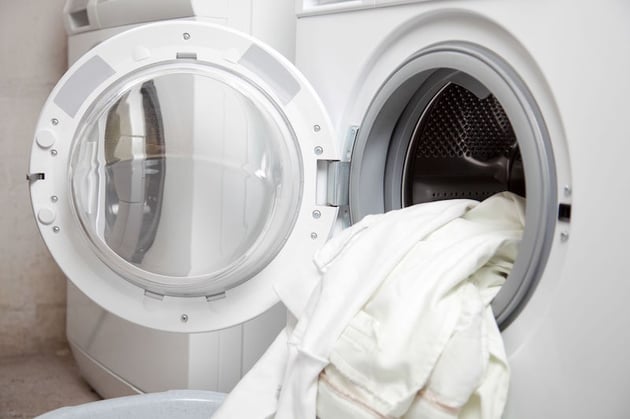 4. Types of Washing Machines
Traditional Top-Loading Washer
Traditional top-loading washing machines have a central post inside with rubber fins called an agitator. The agitator can be harsh on clothes as it twists around throughout the washing cycle. Traditional top-loaders have smaller capacity tubs and offer fewer cycle options than other types of machines. They are also less energy efficient and that will be reflected in higher utility bills. Traditional top-loading washers use more water than High Efficiency machines because the tub fills completely with water twice during each wash load. However, they are the least expensive kind of washing machine that you can buy, they have quicker cycle times, they are easy to keep clean and they will not require you to bend over to load and unload the clothes. A nice perk of some traditional top-loading machines is that they allow you to add items after a cycle has started.
Estimated Size
Height: 42 - 46 inches
Width: 27 - 29 inches
Depth: 25 - 27 inches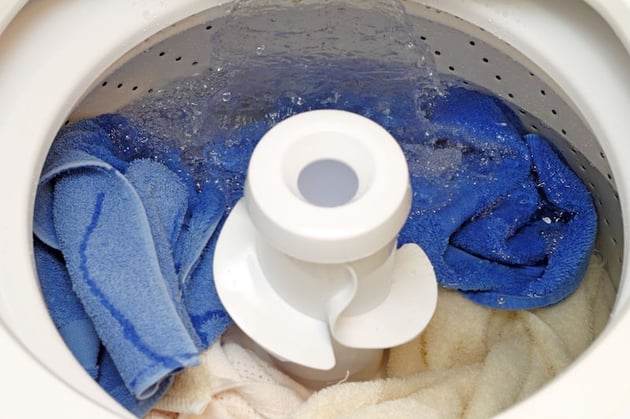 High Efficiency Top-Loading Washer
High Efficiency (HE) top-loading washing machines are significantly more energy efficient than traditional top-loaders. They have the benefits of their traditional counterparts, but since they do not have agitators, they can accommodate larger loads and bulky items. However, the higher capacity tubs are deep and that may make it difficult to reach inside for items at the bottom. The absence of an agitator also means that clothing is not subjected to as much twisting and wringing as in a standard top-loader. HE top-loaders are known to clean better and use less water than traditional top-loaders because sensors inside automatically determine how much water is needed for each load. HE machines also require the use of special lower-sudsing HE detergents. This type of machine is more expensive than a traditional top-loading washer, but it typically cost less than a front-loader.
Estimated Size
Height: 42 - 46 inches
Width: 27 - 30 inches
Depth: 27 - 28 inches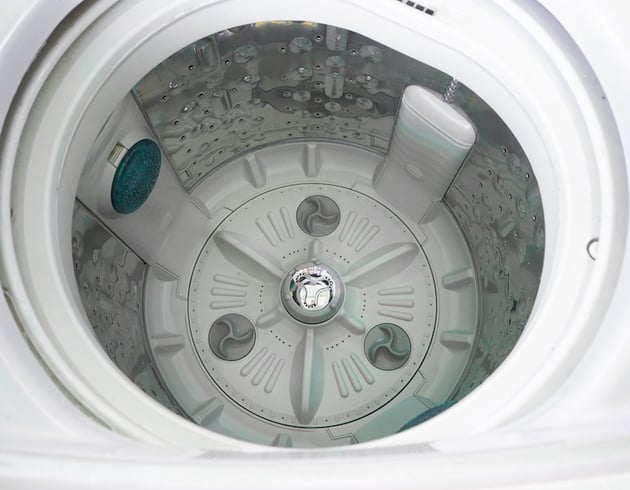 High Efficiency Front-Loading Washer
Front-loading washing machines are known to clean the best and are the most gentle on clothing. They have a higher initial purchase price than top-loaders. However, front-loading washers are more energy efficient and use less water, which is better for the environment and easier on your wallet in the long run. Front-loaders have large capacity tubs that spin at high speeds, and that extracts more water from the items inside than top-loading machines. The high spin speed shortens the time your clothes will need to be in the dryer, and that will give you savings on your utility bills. However, the spin cycle can cause some front-loaders to vibrate and shake the floor, so consider placing this type of washer on a reinforced or concrete floor, and look for a model with a vibration reduction option.
Front-loaders are available with many customized cycle settings, from hand-wash to active wear. One of the best features found on some models is the steam function that helps soften fabric and allows for an effective, hot water sanitation cycle. One drawback of front-loading machines is that mold can sometimes accumulate in the door gasket. Look for a model with a self-cleaning option.
Front-loading washers and dryers can be stacked if space is at a premium in your laundry room. Or, place them side-by-side and consider purchasing pedestals to raise your machines so that you do not have to bend over to retrieve clothing from inside. Some pedestals even give you the added value of having a storage drawer to hold your detergent, bleach and fabric softeners.
Estimated Size
Height: 32 - 47 inches
Width: 27 - 40 inches
Depth: 25 - 34 inches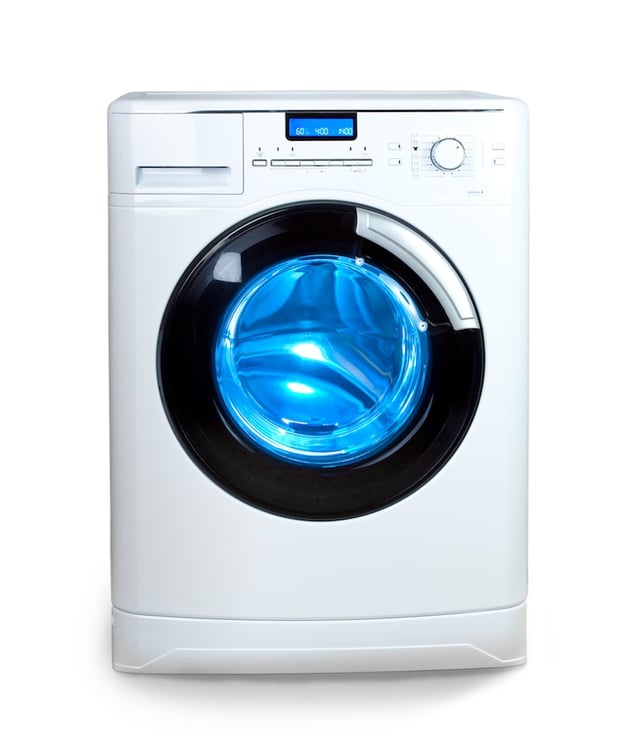 Space Saving Units
Maybe you live in an apartment and space is a little tight. Or, you may want a second laundry area on the bedroom level of your home. The good news is that there are smaller, space-saving washer/dryer units that can fit your needs. Some of these small capacity units are stacked to create a vertical tower or laundry center. Other compact units can be placed side-by-side. Most of these smaller washers are 24 inches wide or less.
5. Features
As you add features, the price of a washing machine goes up. You may have to forgo some "extras" to stay within your budget, but here are some options to consider:
Specialized settings for delicate items, bulky items, active wear, bedding and more allow you to customize your washing cycles.
Steam settings remove dirt and wrinkles without damaging your clothing.
Automatic dispensers can hold up to several months' detergent and also dispense bleach and fabric softener during the correct time in the cycle.
Automatic temperature control adjusts the water for each setting with an internal thermostat.
Timers allow you to delay the start of the cycle so that wet clothes won't sit in your washer for hours.
Stainless steel drums won't chip or rust like porcelain-coated models can, won't absorb odor like plastic will, and are made for higher spin speeds that extract more water from the contents of the washer, which cuts down on drying time.
Sanitizing or allergy settings use steam or very hot water to reduce bacteria and other irritants.
Vibration settings will help your washer to operate quietly.
Smartphone compatibility allows you to get alerts from your washer when a cycle is complete or troubleshoot error messages.
High-tech design and finishes such as red or steel gray can match your decor and lifestyle.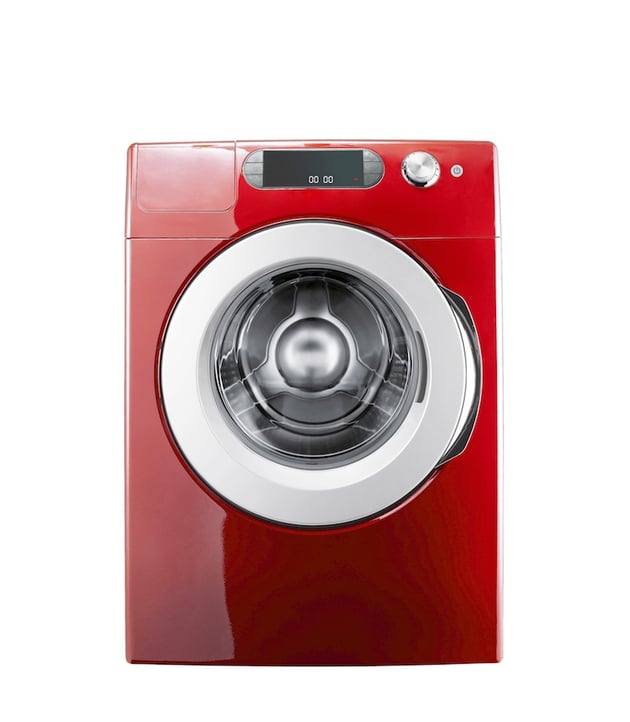 A Guide To Choosing The Best Cooktop For You
A Guide To Choosing The Best Refrigerator For You
A Guide To Choosing The Best Dishwasher For You