Learn How To Elevate The Appearance Of Your Home
First impressions are lasting. Well-designed landscaping is a smart investment because it elevates the overall appearance of your home and increases the value of your property. Whether you are building a brand-new custom home and starting from scratch, you are remodeling your current home, or you are simply freshening up the existing landscaping in your yard, the outside of your house should reflect the time, effort, and care you put into making the inside beautiful. Developing a comprehensive landscaping plan for your home that works within your budget can seem like an overwhelming task. Here are 7 tips that will make it much easier to get started.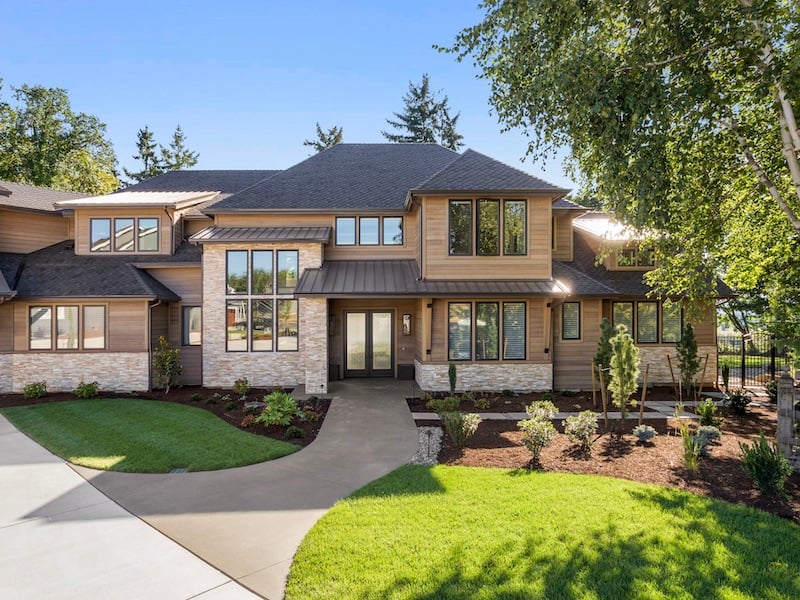 1. Site Inventory
A thorough assessment of your front yard and back yard is necessary to determine topography, soil type, sun/shade patterns, utility considerations, and more. A professional landscape architect will be able to take inventory of your site, make recommendations, and create a design that can be implemented all at once or in stages, based on your budget.
How To Design The Ideal Outdoor Living Space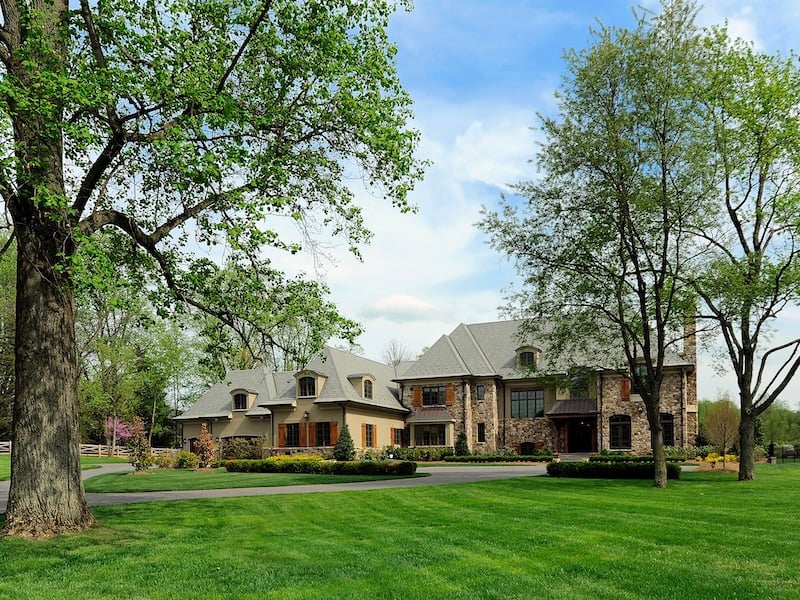 2. Who Will Use Your Yard and How Will They Use It?
During the initial planning stages, think carefully about how your family members and you will use your front and back yards. Discuss your vision and needs with your landscape architect.
Front Yard
Do you want a large expanse of grass, or would you rather not mow a big lawn?
Do you want your front yard to be a showcase for your gardening skills?
Do you want a uniquely shaped walkway to be a focal point in your design?
Do you require a large driveway to accommodate extra vehicles for your teenagers?
Do you need trees for shade, privacy, or ornamentation?
Would you like a sitting area in your front yard?
Back Yard
Should space be allocated in your back yard for a vegetable or flower garden?
Do you have small children or pets? If so, will you need a fence, a play area, or a sheltered kennel?
Are you planning to build a pool or sport court that will necessitate hardscaping and/or special safety requirements?
Do you want an outdoor kitchen, oversized patio, or gazebo where you can entertain in your back yard?
Would you like to have privacy screening from your neighbors?
Is your dream to have a water feature to turn your back yard into a Zen-like paradise?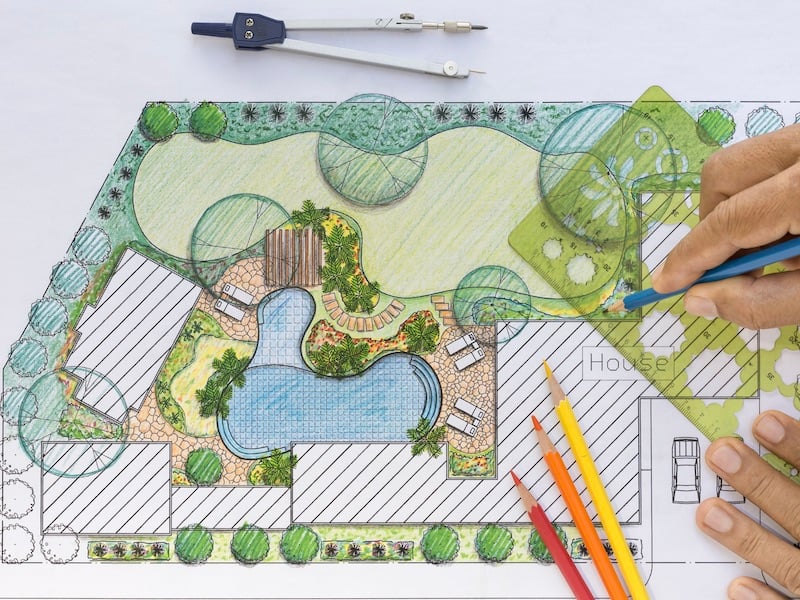 3. Landscaping Style and Upkeep
Your outdoor space should be an extension of your indoor space. Is the interior of your home traditional in design or more modern? The style and appearance of the landscaping should reflect your personality and lifestyle, too. Is your style more formal or informal? If you are a traditionalist, then a formal, manicured garden and lawn may be just what you want. If low-maintenance and informal are more your style, then water features, wild grasses, or a rock garden could be right for you.
Find pictures of landscaping in magazines and online that you find particularly beautiful and share them with your landscape architect or designer. Discuss your general likes and dislikes. Be sure to choose trees, shrubs, and other plantings that will create visual interest all year long.
Consider the time it takes for each type of planting to grow and mature for proper placement and spacing. If you want flowers in your yard, think about the colors that you favor and make sure that you understand what will be required in terms of maintenance and upkeep for all of the landscaping elements that you select. Be honest with yourself about how much time, energy, and money you want to invest in taking care of your landscaping.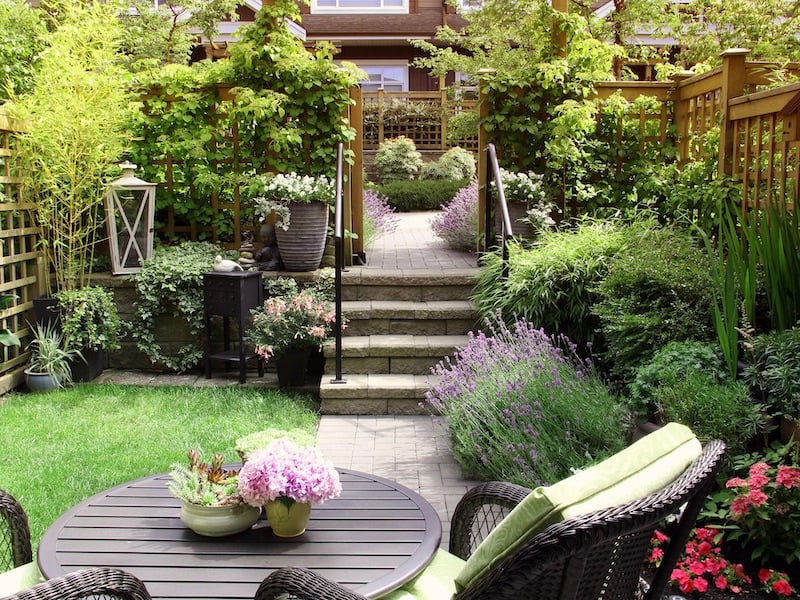 4. Hardscaping Function and Style
Hardscaping refers to structures that are incorporated into landscaping such as driveways, walkways, patios, pool decks, retaining walls, and water features. The materials used in your hardscaping should complement the architecture of your home. Brick pavers may be perfect for a walkway leading to a colonial home, but flagstone may work better with an Arts and Crafts-style residence.
Hardscaping should be attractive and functional. The walkway to your front door can be a winding, lovely path, but it must provide a level surface that is easy to navigate. Also, take proportion into consideration when planning your hardscaping. For instance, your patio should be big enough to hold all of your guests when you are entertaining, but not so large that it takes over most of your back yard. Since hardscaping can be very costly, consider implementing different parts of your plans in stages.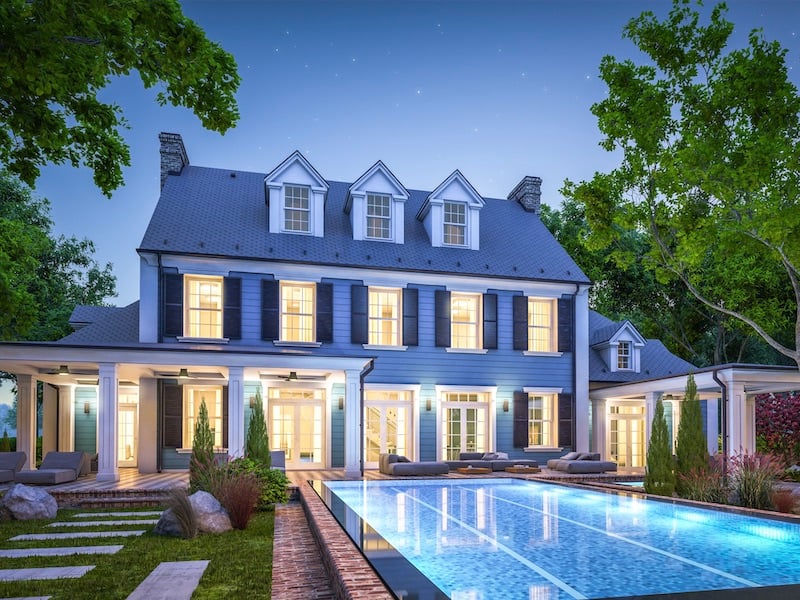 5. Environmental Considerations
Take stock of your front yard and back yard at different times of the day. Are there areas that are mostly sunny or always shady? How does the water drain after a big rainfall? What type of soil do you have? All this information will help your landscape designer and you select plantings that are appropriate for various locations in your yard.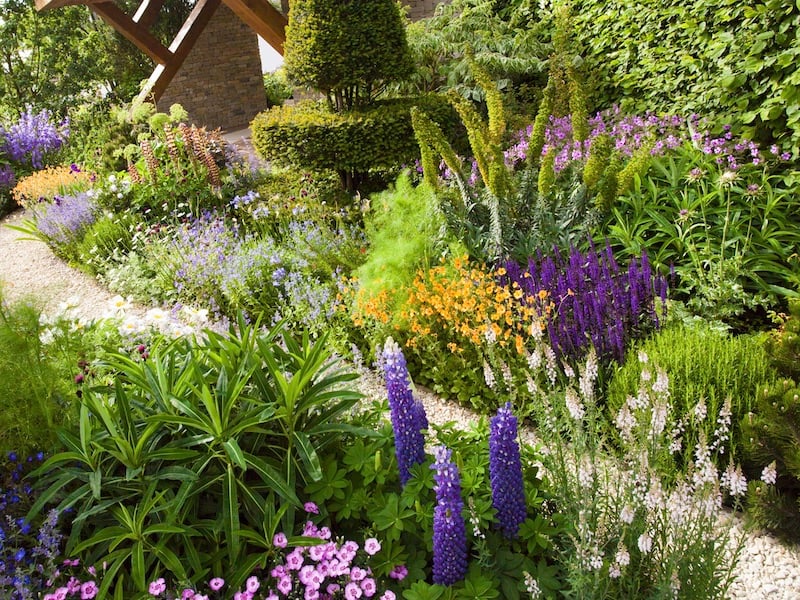 6. Balance, Scale and Unity
An aesthetically pleasing landscaping design takes into account balance, scale, and unity. Layering a variety of trees, shrubs, plants, and flowers will soften and frame your home. To achieve balance, give equal weight to plantings and hardscaping on either side of your home. That does not necessarily mean the landscaping design must be symmetrical, just balanced. Keeping all of the elements in proportion as they relate to each other and the size of your home, will give you the right scale. And don't forget to consider how large the shrubs and trees will be when they are fully-grown. Finally, combining plantings with similar shapes, colors, and textures will give you a unified look in your landscaping.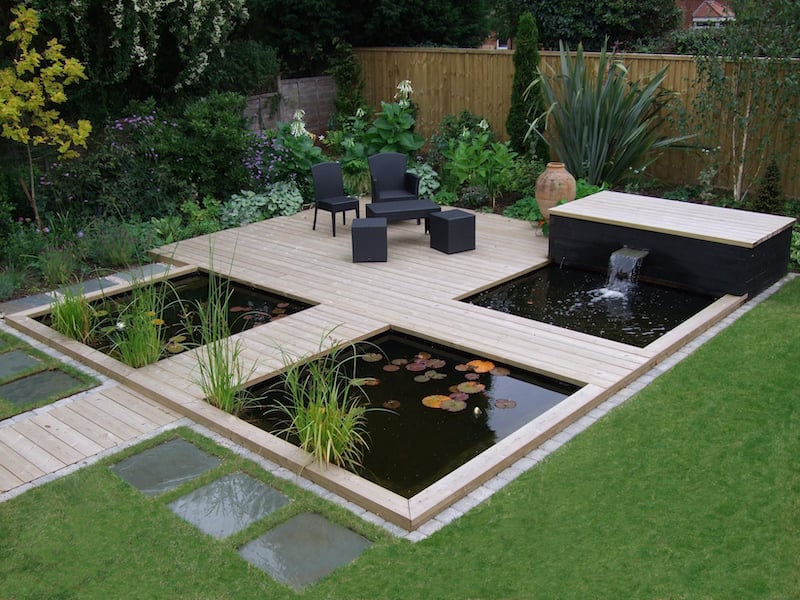 7. Having A Plan That Works With Your Budget
Having a plan that can be implemented in stages will help you to stay within your budget. For example, if you are building a new patio, but you can't afford the outdoor kitchen you want now, make sure you run the gas and water lines you will eventually need when the ground is already dug up. It's important to understand what should be undertaken initially, and what can wait. Proper planning is essential to saving you money in the long run.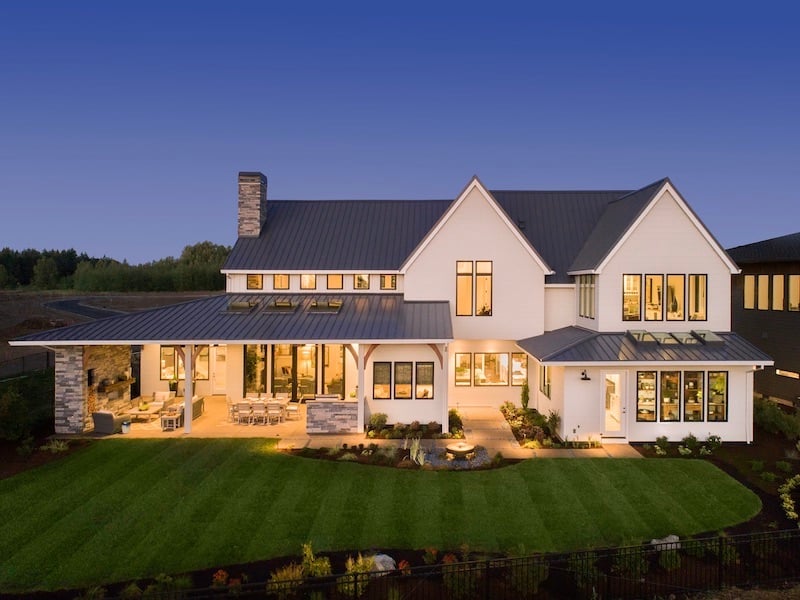 Meridian Homes Outdoor Portfolio
At Meridian Homes, we specialize in luxury remodeling and custom home building in the Washington, DC area. Our mission is to create exceptional residences that exceed expectations. Our highly personalized design process and careful management of every project have earned us a reputation over many years for outstanding client service and solid, beautiful craftsmanship. Contact us today to begin your custom home or remodeling project.