It's True - You Get What You Pay For
Your home is most likely the biggest financial investment that you will make, especially in the Washington, DC area. If you are planning to build a new custom home or remodel your existing home, getting the most for your money is foremost in your mind. But, hiring a builder based on cost alone can be a big mistake. The cliche "you get what you pay for" is very accurate when it comes to home construction.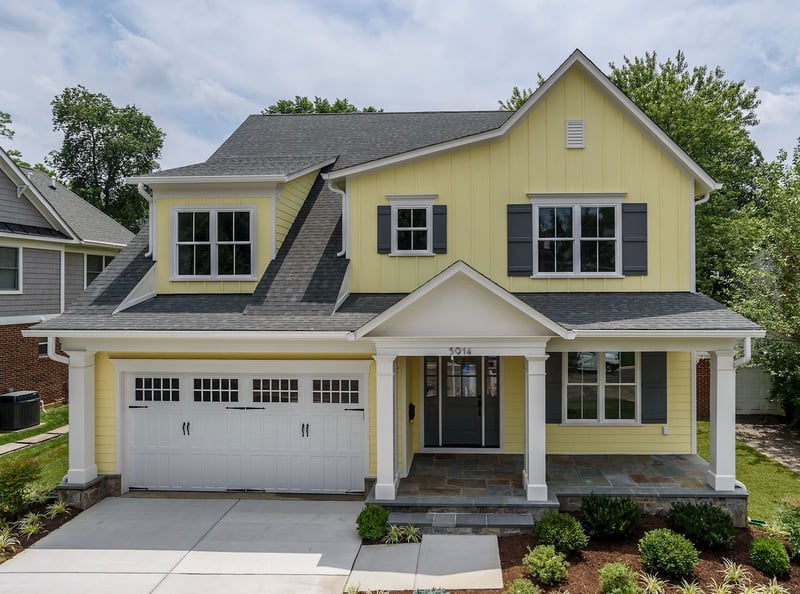 How To Know When Bids Are Not Really Equal
In a competitive bid situation, some homebuilders cut costs to be awarded a contract. That means lower quality materials may be used, and less experienced construction crews and sub-contractors may be hired to build the home. These cost-cutting measures are not always evident when comparing bids side-by-side, so do some investigating and research.
Check out each homebuilder's website to see photos and descriptions of past projects. Always speak to former clients of each homebuilder you are thinking about hiring and ask specific questions about what they experienced. Make sure that the homebuilder you hire has a reputation for quality workmanship, superior client service and follow-through once the project is completed. After you receive estimates, check to ensure that each one has the exact same specifications. For example, bids cannot be considered equal if they do not have the same:
Pre-determined scope of work

Level of finishes and selections

Quality of construction materials, crew and sub-contractors

Overall timeline for design and construction

Requirements for accountability when the project is complete

Added Value That You Should Expect From A Homebuilder
Building a new home or remodeling your existing home can be an overwhelming undertaking. Working with a homebuilder who will be a trustworthy and reliable partner throughout your project is tremendously valuable. That kind of intangible value isn't always evident when evaluating homebuilders based only on price. When assessing true overall value versus cost only, consider the following:
1. Communication and Collaboration
There is value in hiring a contractor who takes pride in not simply building a home, but also building strong relationships with his or her clients. Any construction project should be a collaborative effort. A homebuilder should ask you a lot of questions about what you envision for your new custom home or renovation so that he or she fully understands the scope of work. More importantly, he or she should listen to you intently. Of course, you should feel comfortable talking to your homebuilder and asking questions of your own. In other words, two-way communication is key to a successful outcome.
2. Client Education
A homebuilder should want to educate his or her clients about the design and construction process, and should explain in detail how their company manages that process from start to finish. It is also incumbent upon the homebuilder to set realistic expectations about a client's 'wish list' versus what the budget will allow before construction ever begins. Understanding cost implications of all decisions will allow a client to make informed choices from the start.
3. Transparency
Only when you finalize all of the details of the overall design and select all of the finishes can your homebuilder give you a truly transparent final price. If the homebuilder does not know what materials you intend to choose for your kitchen, for instance, then he or she has no way to estimate those costs. That's why you should be skeptical of bids from homebuilders who have not asked you highly detailed questions about your project.
4. Accountability
Your homebuilder should provide you with a timeline for the design and construction phases of your custom home or renovation project. Unless there are unforeseen circumstances, such as inclement weather, your project should proceed as expected. All selections should be made before construction begins so that adjustments can be made if, for example, your bathroom tile is back ordered for six months or it costs much more than originally expected. Planning ahead will allow your homebuilder and you to anticipate issues before they become problems, and that should be everyone's objective.
5. Responsibility
A dedicated project manager should be assigned to you. The project manager should have ongoing contact with you during every step of the construction process. You should receive timely answers to your questions. There should be scheduled on-site meetings where you can track the status of your project and collaborate with your project manager. In other words, you should expect an efficient management process so that you are fully informed all along the way. If your project is managed properly, it will be completed on time, within the budget and to your satisfaction.
6. Follow-Through
Make sure that your homebuilder will provide you with a warranty on their work and a detailed review when your project is complete. Before you occupy your new or renovated home, your homebuilder should have a walk-through with you and note any follow-up work that needs to be done. The homebuilder should commit to a date when all follow-up work will be completed to meet your expectations. Ask if your homebuilder offers their clients aftercare services so that you know who to call if you need immediate repairs, maintenance or handyman work over time.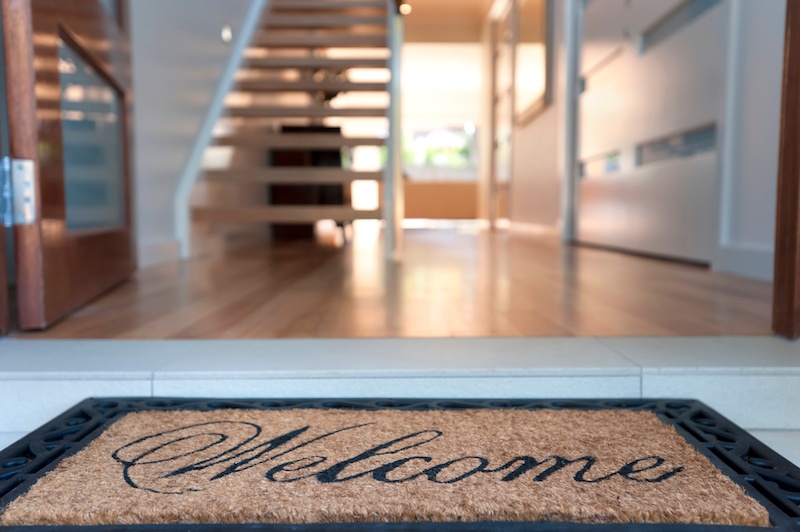 Use the checklist above to help you assess price versus value before you select a homebuilder. Rank what's most important to you. Then you can make an informed decision and hire the homebuilder who will create the home of your dreams while exceeding your expectations.
At Meridian Homes, we specialize in luxury renovations and custom home building in the Washington, DC area. Our mission is to create exceptional residences that exceed expectations. Our highly personalized design process and careful management of every project have earned us a reputation over many years for outstanding client service and solid, beautiful craftsmanship. Contact us today to begin your custom home or remodeling project.
5 Tips For Choosing The Perfect Lot For Your New Custom Home
How Much Will My Custom Home Cost To Build?