How To Use Tile To Personalize Your Kitchen
Whether you're remodeling or planning for a custom home, your new kitchen should reflect your taste and fit your lifestyle. Do you prefer a sleek, contemporary aesthetic or a more traditional, homey feel? Selecting the right materials will help you to customize your new space and achieve the look you want.
Tile has long been a staple found in almost every kitchen. It is functional, easy to clean and durable. Today, tile moves beyond utilitarian and can help you to express your personal style. Choose glossy subway tile, uniquely shaped mosaics or tile that has the appearance of natural stone. Leverage new trends and mix them with more standard materials to create a cohesive, sophisticated design. Utilize tile to create a custom backsplash, accent wall or floor that can be a focal point in your kitchen. The options are endless.
We checked in with the experts at Architessa to learn about the newest trends in kitchen tile in the Washington, DC area. Read on for some creative inspiration!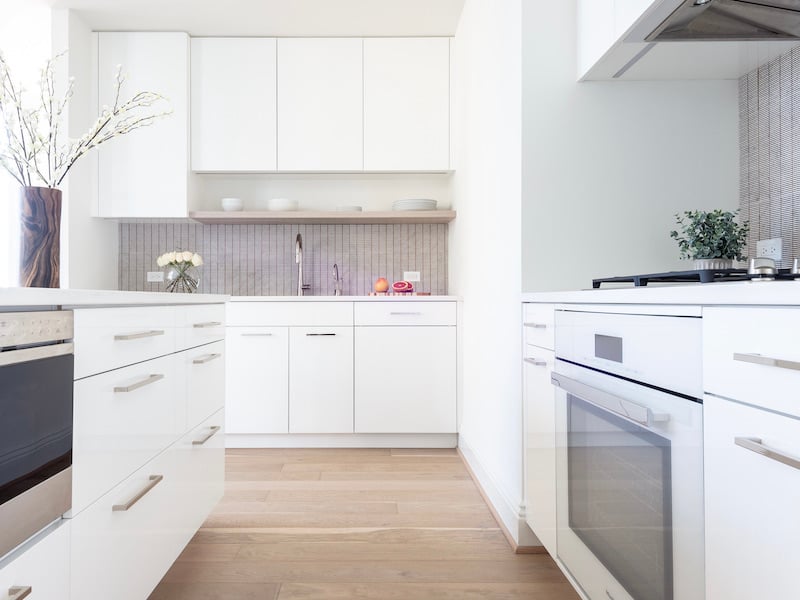 Photo Courtesy of Architessa
1. Square Tile: Colorful Backsplash
Square tiles are making a comeback in polished, matte, and corrugated finishes. Colorful backsplashes and accent walls are a great way to create a focal point in a kitchen.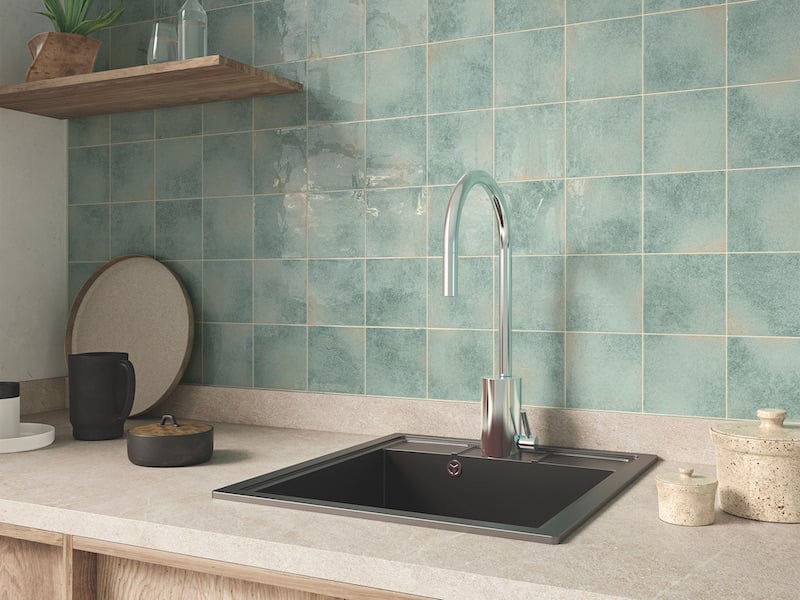 Photo Courtesy of Architessa
2. Square Tile: Neutral Multi-Tonal Backsplash
Pairing multi-tonal neutrals creates a soft, elegant look. Too many reflective surfaces can compete with each other, so mix polished and matte materials when designing your new kitchen.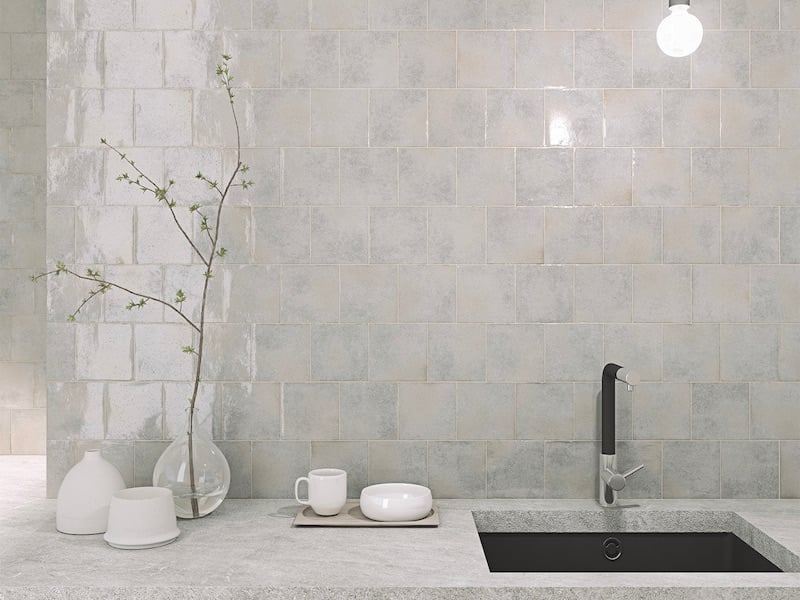 Photo Courtesy of Architessa
3. Square Tile: Polished Accent Wall
Design an accent wall, or two, using glossy tile to make a visually impactful statement. Choose neutral colors for the tile and grout so the space doesn't feel overwhelming or overdone.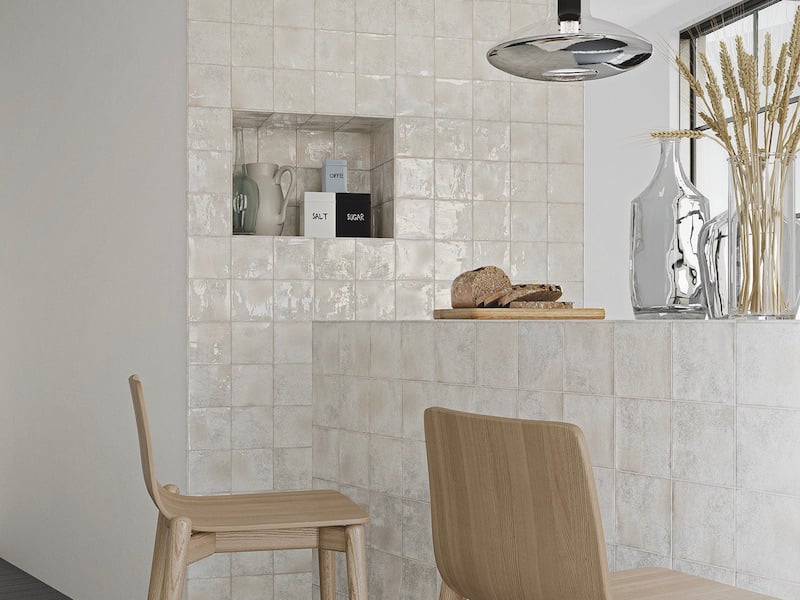 Photo Courtesy of Architessa
4. Square Tile: Matte Accent Wall
Create a seamless look by using matte, light-colored, multi-tonal tile from the countertops to the ceiling on every wall in your kitchen. It makes the space feel more open and spacious, and it's easy to keep clean.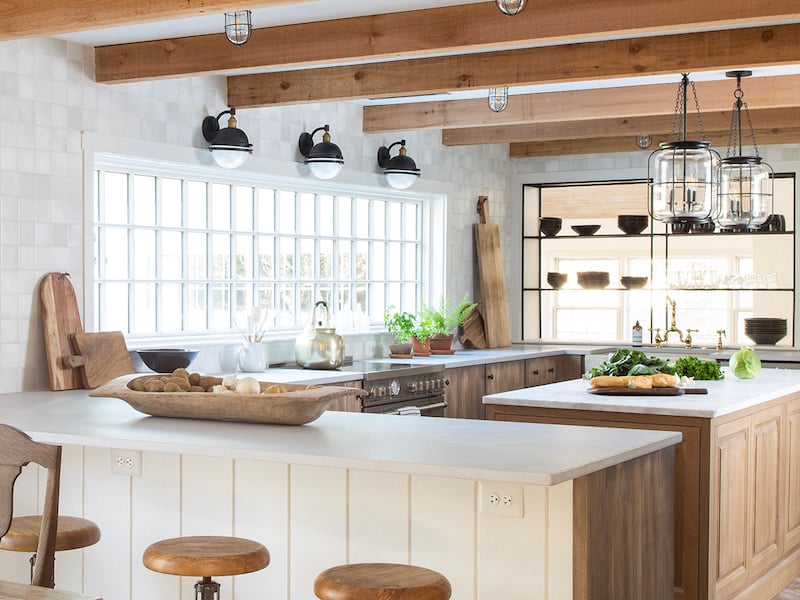 Photo Courtesy of Architessa
5. Cement Tile: Printed Backsplash
Cement printed tiles are becoming the mark of a designer's influence in kitchen design. Liven spaces with classic or modern prints to add lasting personality.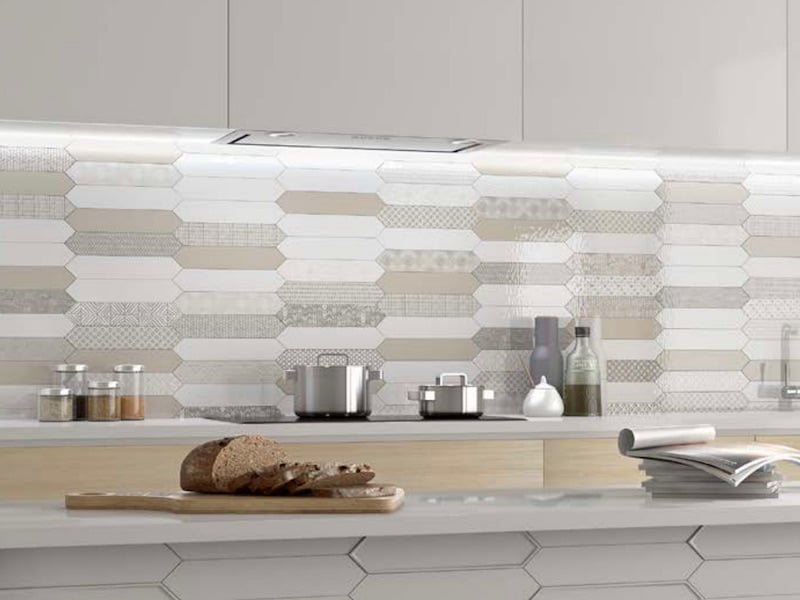 Photo Courtesy of Architessa
6. Mosaic Tile: Sophisticated Backsplash
Mosaic tiles are classic, but newer lines offer updated arrangements and color combinations. Using mosaics can allow you to blend modern design with traditional aesthetics to create transitional spaces.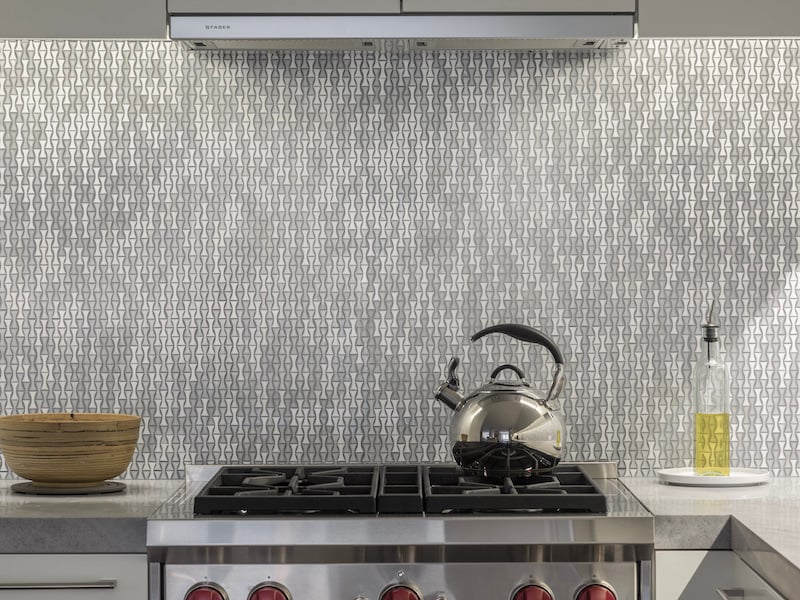 Photo Courtesy of Architessa
7. Subway Tile: Polished Accent Wall
Subway tile is timeless and versatile. Manufacturers offer a range of finishes from matte to glazed to high gloss. The addition of organic texture and tones to the popular, clean-lined subway tile is a new trend we are seeing in luxury home settings.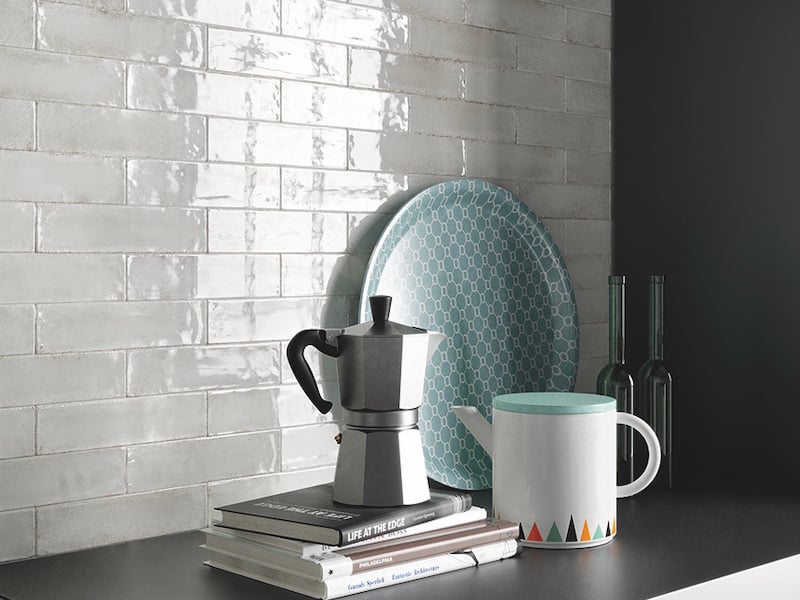 Photo Courtesy of Architessa
8. Subway Tile: Textured Backsplash
Textured subway tile offers a unique twist on a classic. A warm-toned, textured tile is elegant and complements modern or traditional decor.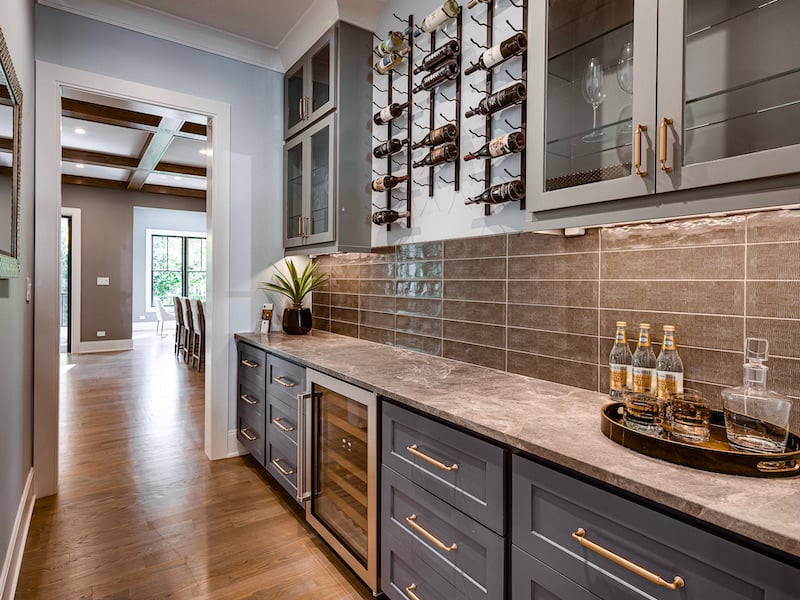 Photo Courtesy of Architessa
9. Subway Tile: Contrasting GrouT Backsplash
Going lighter or darker with the grout will make the color of the tile 'pop.' It also reveals the pattern and shape of the tile in a visually impactful way.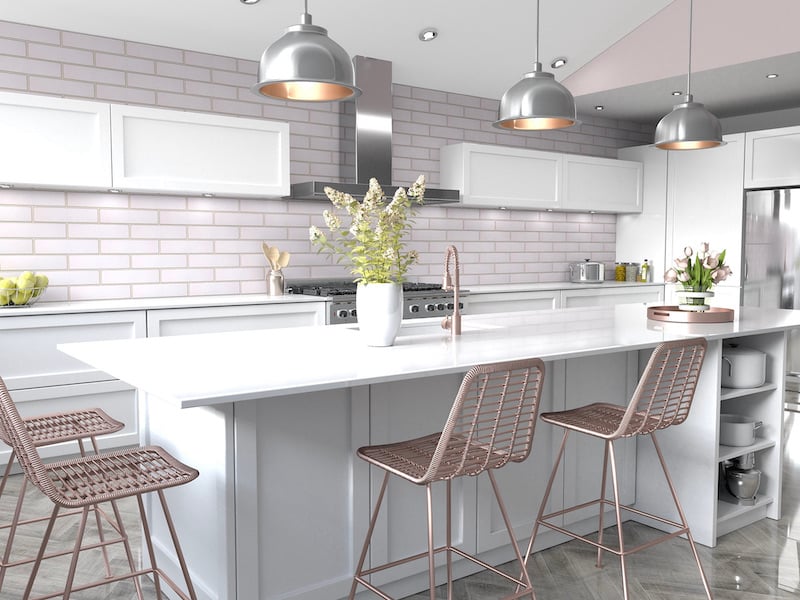 Photo Courtesy of Architessa
10. Picket Tile: Vertical Matte BackSplash
Picket fence-shaped tile is an modern alternative to subway tile. Depending upon the size of the space, it can be used vertically or horizontally. Picket tile is available in a wide array of colors, textures and finishes.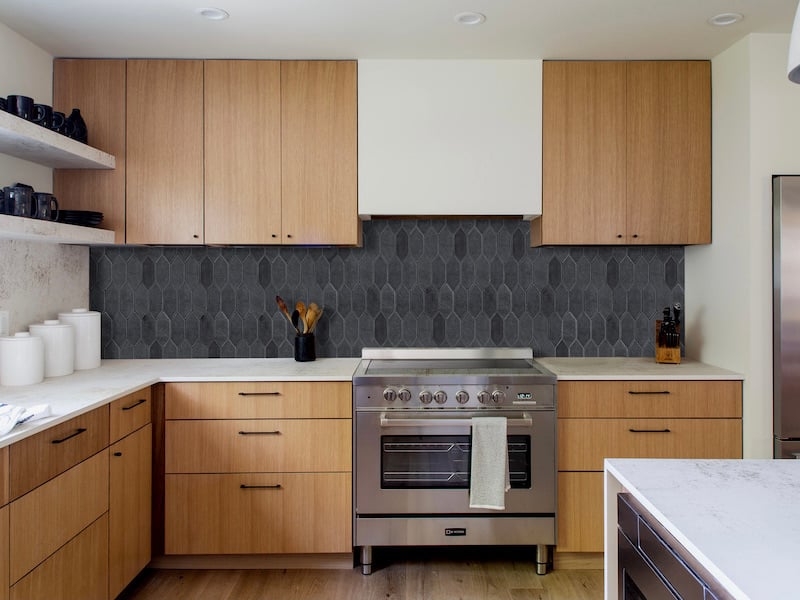 Photo Courtesy of Architessa
11. Picket Tile Horizontal: Polished Backsplash
Take your look up a notch by choosing a high-sheen white tile backsplash above a matte black countertop. Match the color of the grout to the countertop and you have a clean, contemporary look.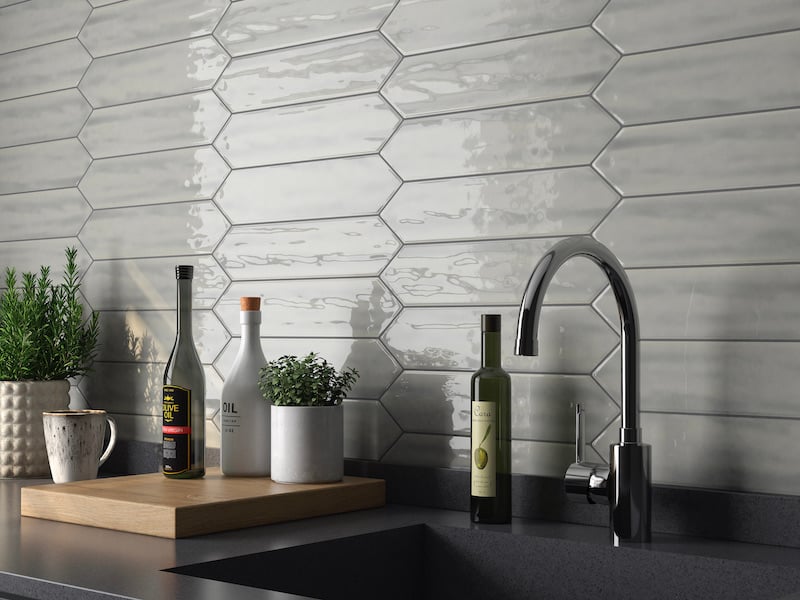 Photo Courtesy of Architessa
12. Picket Tile Horizontal: Colorful Backsplash
Like the idea of adding some color to your kitchen without overdoing it? A brightly colored backsplash can add just the right amount of personality to your kitchen design.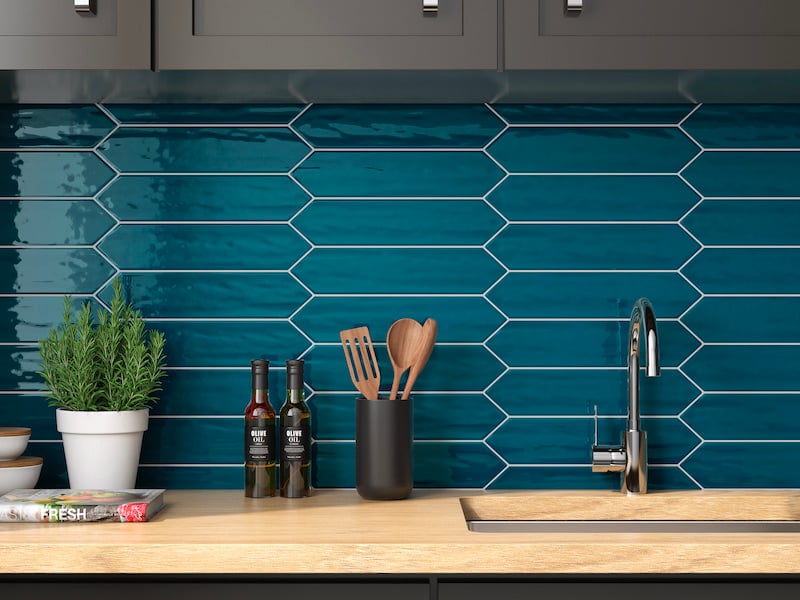 Photo Courtesy of Architessa
13. Geometric Tile: Neutral Multi-Tonal Backsplash
Geometric tile should be used strategically as an accent. To balance the overall look, choose geometric tile that is in the same color family as your cabinets or countertops.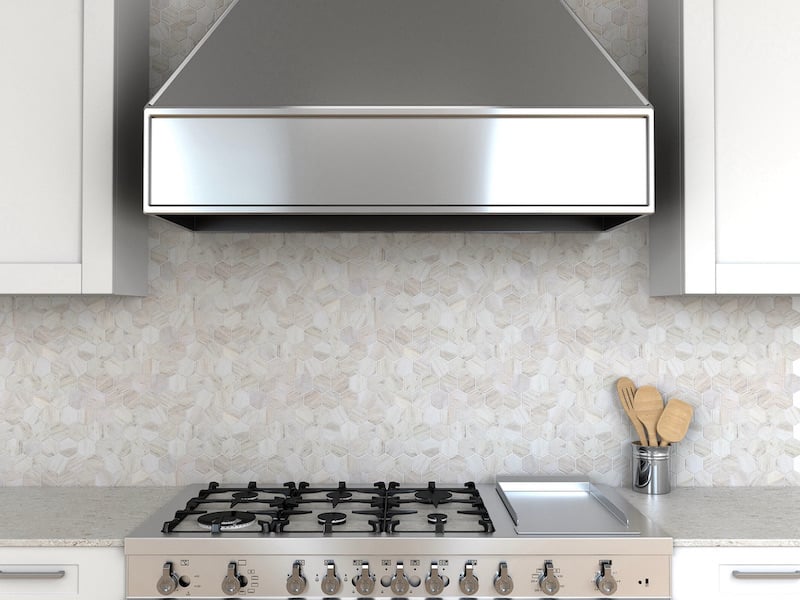 Photo Courtesy of Architessa
14. Patterned Tile: Multi-Tonal Backsplash
Using neutral, multi-tonal tile in a striking pattern makes for an extraordinary backsplash. A framed insert of contrasting tile over the cooktop completes the custom look.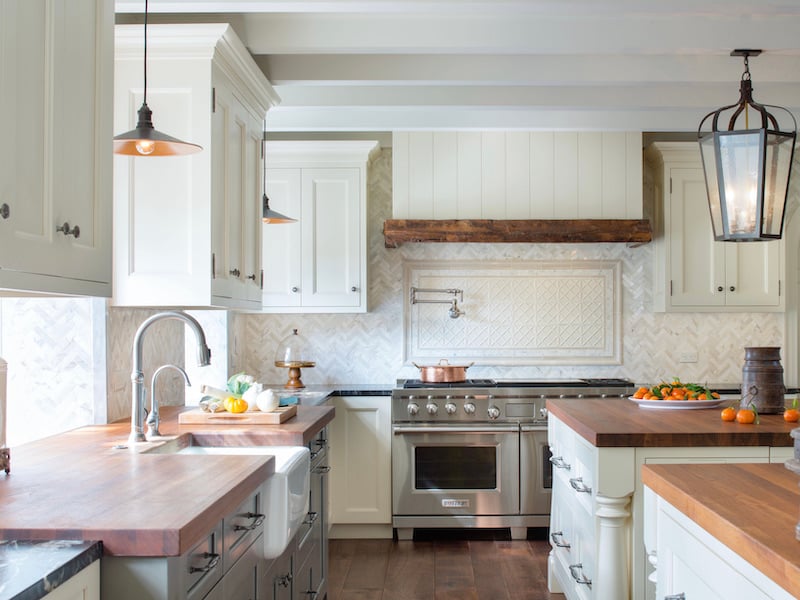 Photo Courtesy of Architessa
15. Large Format Porcelain Tile: Flooring
Make a statement with tile that has the appearance of marble or other types of natural stone yet functions like highly durable porcelain. The tiles can be set with minimal grout lines for a seamless look. Large format porcelain tile comes in a wide range of colors and patterns to fit any decor.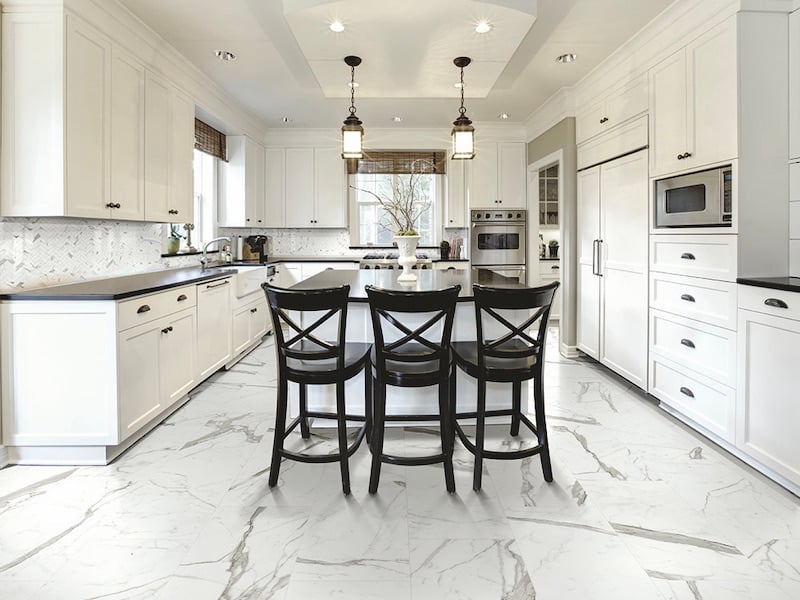 Photo Courtesy of Architessa
As you begin to plan your new kitchen, look for pictures of designs that you love. Think about the ways in which the materials you choose can communicate your personal style. And don't be afraid of mixing texture and pattern to create a kitchen that is uniquely yours.
At Meridian Homes, we specialize in luxury renovations and custom home building in the Washington, DC area. Our mission is to create exceptional residences that exceed expectations. Our highly personalized design process and careful management of every project have earned us a reputation over many years for outstanding client service and solid, beautiful craftsmanship. Contact us today to begin your custom home or remodeling project.