Find Out Which Type Of Home Improvement Project Fits Your Needs
The terms "kitchen remodeling" and "kitchen renovating" are often used interchangeably, but they do have different meanings. Both will improve the aesthetics of your kitchen, but there are certain benefits and key differences between remodeling and renovating. Let's explore what's involved with each type of home improvement project so you can decide what is right for you.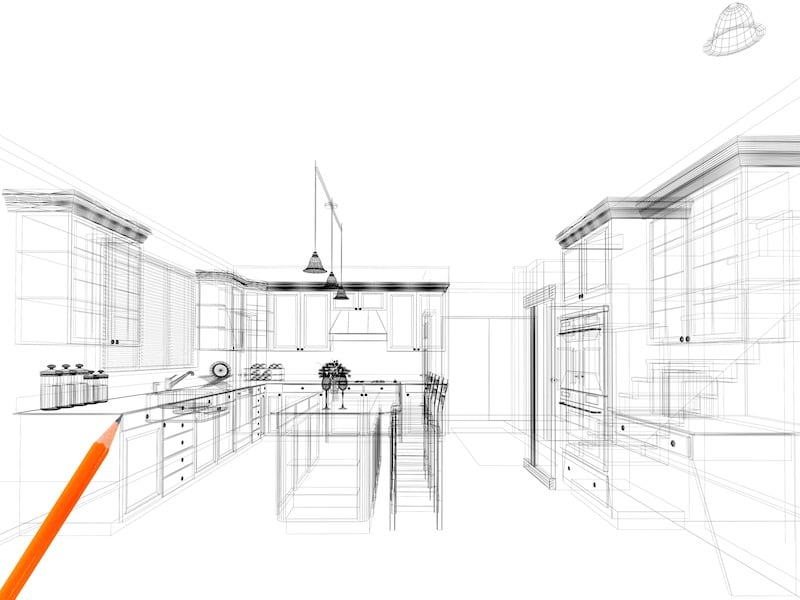 Remodeling A Kitchen
Remodeling is the process of changing the functionality and design of your kitchen. It may involve reconfiguring or enlarging your kitchen or moving it to another area of your home. In other words, if structural changes are made, that is considered remodeling. Since a kitchen remodel will require design and build services, you will need to hire an architect and/or kitchen designer, a general contractor/homebuilder, and sometimes a structural engineer.
When a kitchen is reconfigured, windows and doors may be added, appliances may be relocated, walls may be moved, and openings may be shifted. The electrical wiring and plumbing systems may be relocated and may need to be updated to meet current code requirements. Ductwork and gas lines may need to be relocated, too. If you are enlarging or moving your kitchen, you will need to build a new addition to your home. All of these possibilities are dependent upon the scope of work that is required to achieve your goals for your remodeling project.
Permits and inspections will be necessary for these kinds of transformational projects to ensure that the work is done safely. A licensed, professional homebuilder or general contractor will know what is required and will obtain the proper permits and inspections for you.
Download Our eBook Creating Your Ideal Kitchen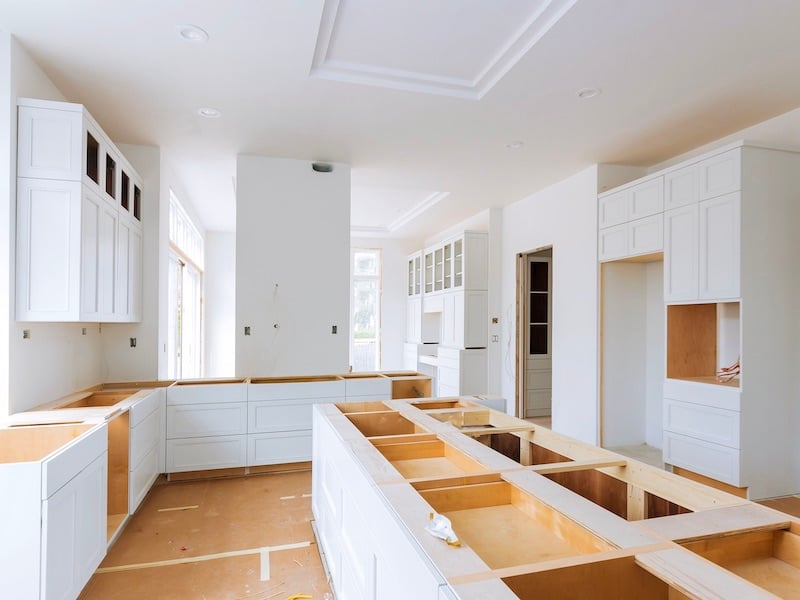 Renovating A Kitchen
With a renovation, all or some of the materials and fixtures may be replaced, but the basic layout, size, and design of the kitchen will remain the same. If you are perfectly happy with the functionality and configuration of your kitchen and just want an aesthetic refresh, then a renovation may be the right way to go.
During a renovation, the existing cabinets are typically left in place and given a new look by refacing or repainting them. Other materials like the countertops, backsplash, and flooring may be replaced along with some or all of the appliances. Often, plumbing and lighting fixtures will remain. Only essential repairs will be made to the walls and subflooring. Typically, the entire kitchen is repainted, too. Unlike a kitchen remodel, the original layout of the space will remain intact.
Designing Your New Kitchen To Fit Your Personal Style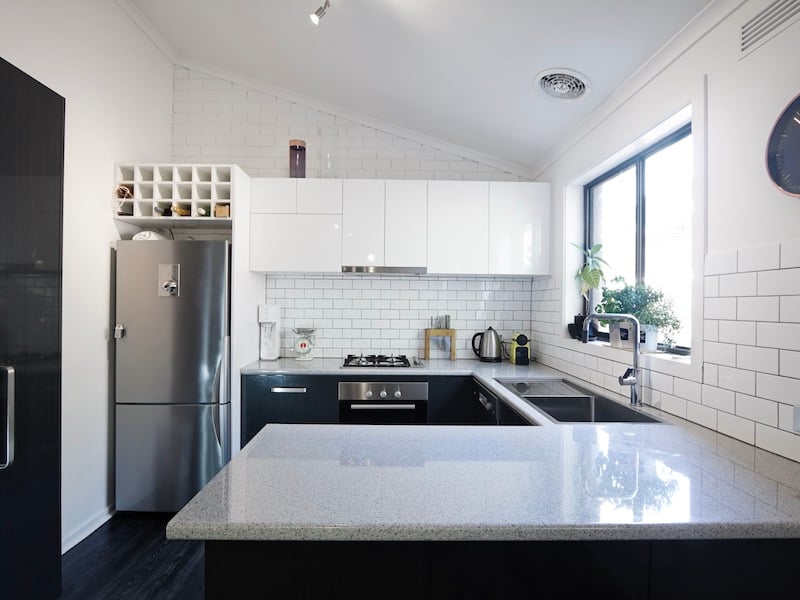 Factors That Affect The Cost Of Remodeling Or Renovating A Kitchen
How much should you budget for your kitchen remodel or renovation? As you begin to craft your financial plans, be aware that there are several variables that will affect the cost of your project.
1. Location Of Your Home
Where you live plays a role in what it will cost to remodel or renovate your kitchen. In the Washington, DC area, costs are above the national average but about the same as in other major cities. As you go further out into the suburbs, prices may be slightly lower than in neighborhoods that are closer to DC.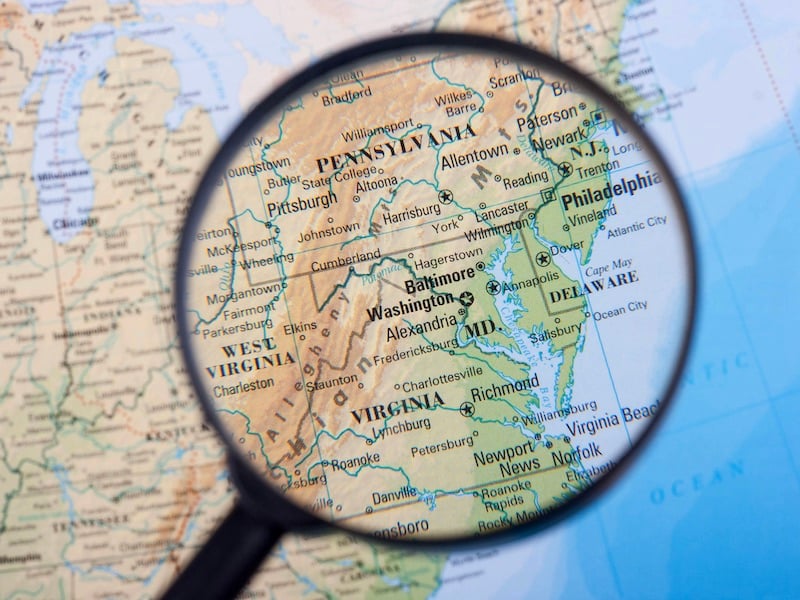 2. Age Of Your Home
The age of your home will also impact the cost of remodeling or renovating your kitchen. If your home is older, there is a much greater chance that unanticipated problems will be discovered during the construction process. And inevitably, measures will need to be taken to make sure your kitchen is in compliance with the current code. For instance, the plumbing and electricity may need to be completely overhauled in a kitchen that was built in the 1920's to satisfy current regulations, whereas a kitchen that was built in the 1980's may only need small modifications to these systems. When budgeting for your project, make sure you include some funds to cover unexpected snags that may occur along the way.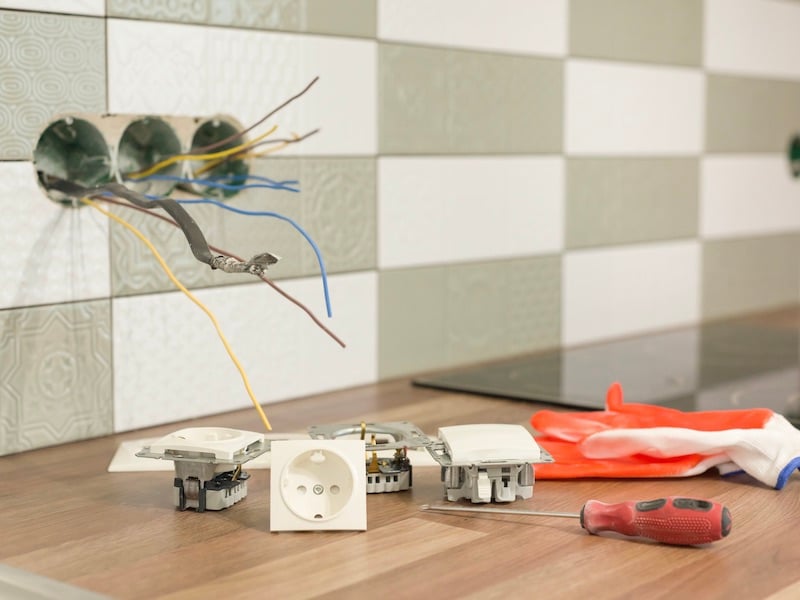 3. Scope Of Work And Professional Services
Are you changing the floor plan of your kitchen which will involve moving walls and utilities? Are you expanding the size of your kitchen, or moving it to a different part of the house? The cost of remodeling your kitchen is dependent upon the scope of work and the amount of labor that will be required to complete your project. Your budget must also include the costs of hiring all the professionals you may need throughout the process of planning, design, and construction.
Renovating is more affordable than remodeling for several reasons. First, a renovation does not usually call for the skills of an architect or structural engineer because it only entails repairing and updating the existing features of a kitchen, not completely transforming the space. Second, a renovation should take far less time and will not be as involved as a remodeling project, so labor costs will be lower. Third, you can pick and choose what to refresh in your kitchen without having to replace everything.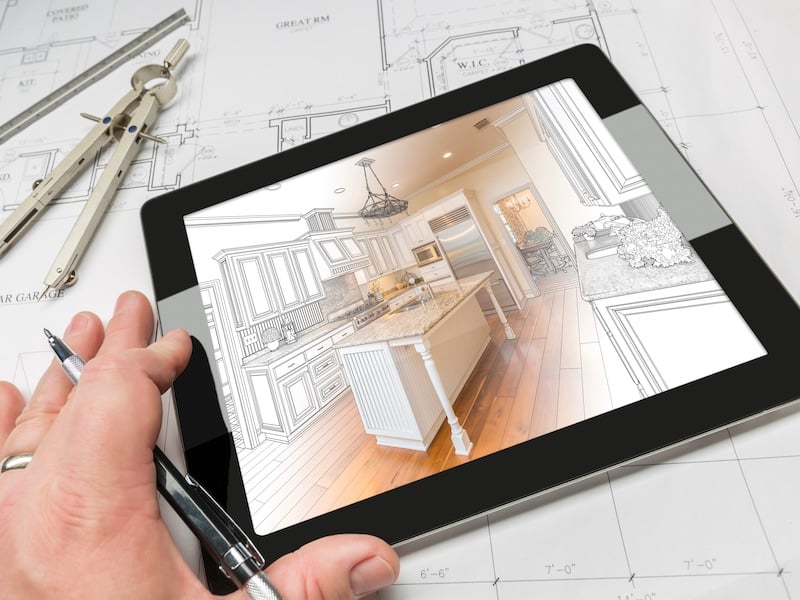 4. Fixtures And Finishes
Your homebuilder or kitchen designer should help you select materials, fixtures, finishes, and appliances that will keep you within your budget. It can take some time to make your selections, but if you are patient, you can find what you want and still be fiscally responsible.
The items you will need to select come in a wide range of quality, pricing, and styles. For example, you can pick from custom, semi-custom, or in-stock cabinets, depending upon how much you want to spend. From natural stone to engineered products, countertops are available in many materials and at different price points. You will also need to select backsplash tile, sinks, faucets, cabinet and door hardware, flooring, and lighting fixtures. The scope of your project and your budget will determine which appliances you will purchase (cooktop, oven, range, warming drawer, refrigerator, beverage center, microwave, and/or dishwasher). The good news is that the cost of appliances varies tremendously, from budget-friendly to very high-end.
15 Popular Kitchen Countertop Materials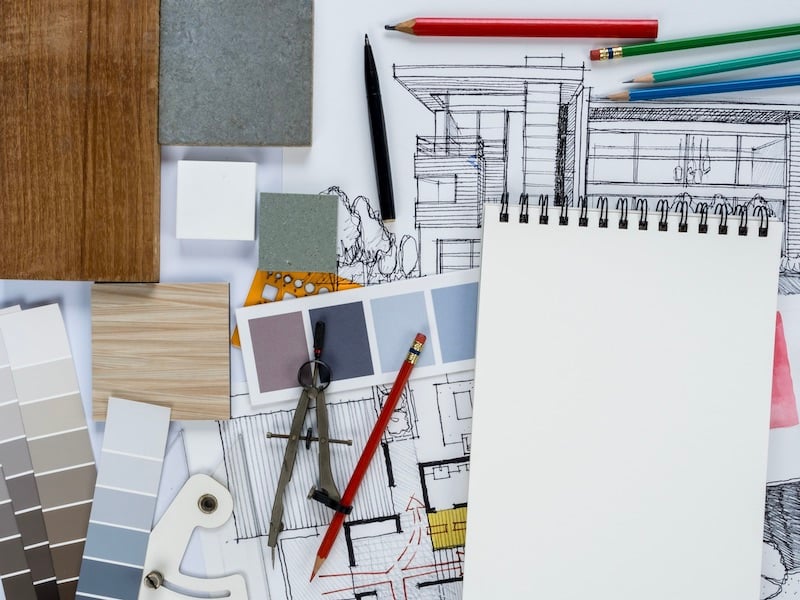 5. Size Of Your Kitchen
The size of your kitchen is another factor that will impact the cost of your project. There are several reasons why larger kitchens are more expensive to remodel or renovate. First, more design and construction time will be required for a bigger kitchen, especially if the space is to be completely reconfigured. Second, greater square-footage means you will need to purchase more construction materials. Finally, the cost of labor will be higher since it will take additional time for the work to be completed.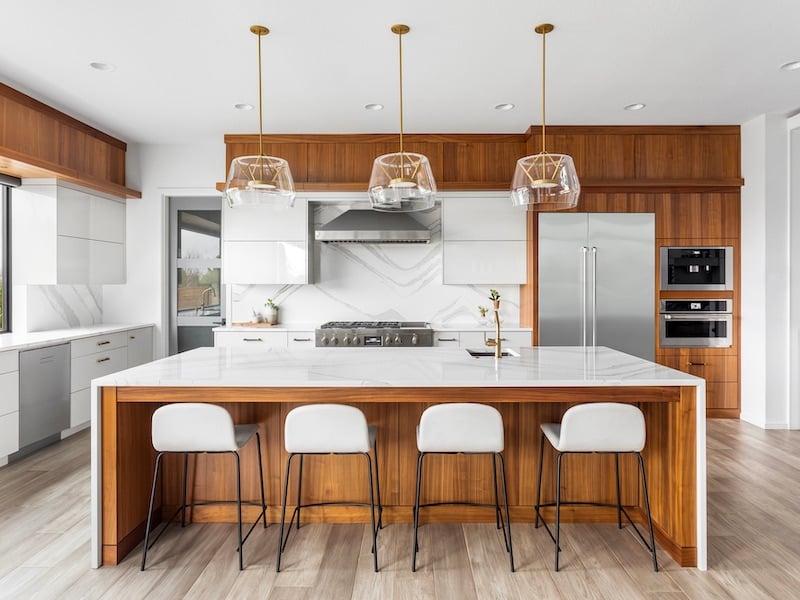 Universal Design And Aging In Place
If you require accessibility now or want to stay in your home as you age, it's important to adopt Universal Design concepts when you plan for your new kitchen. Make sure that your appliances and sink are placed strategically to minimize movement around your kitchen. Design a two-tiered island where you can stand or sit. Select upper cabinets that are simple to open and are mounted to be within reach. Install pull-out and swivel shelving inside lower cabinets so it is easier to grab what you need. Choose flooring that won't be slippery when wet, and have flush thresholds to eliminate tripping hazards. Click here for more detailed information about remodeling for accessibility and planning for aging in place.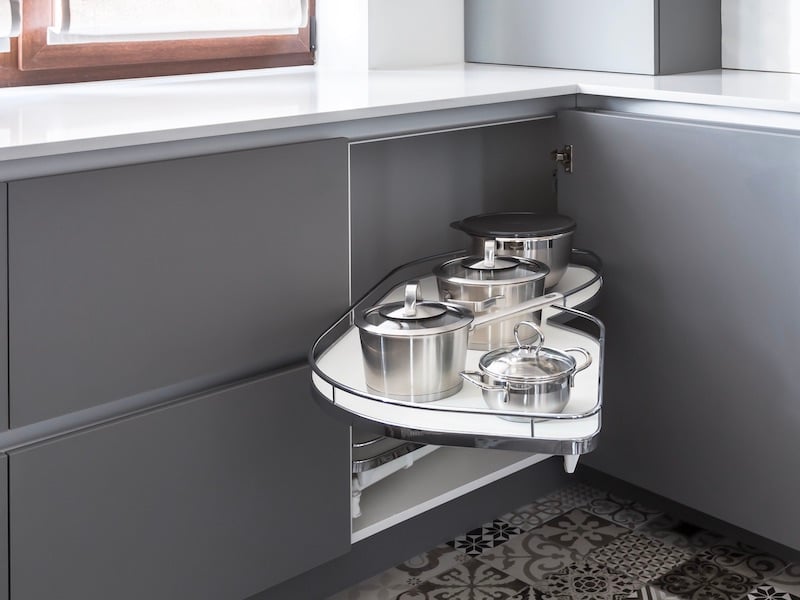 Return On Investment
From a financial standpoint, the best kind of kitchen remodel or renovation is one that you can enjoy yourself before selling your home, since you are unlikely to recoup 100 percent of the money you spend. With a high-end, major kitchen remodel, expect to recapture around 50 - 60 percent of your expenditure in resale value. A less expensive, smaller-scale renovation will provide you with a higher return on investment at around 70 - 80 percent. Do some research during the planning phase of your project to be sure that you are not over-improving your home for your neighborhood, which may make resale difficult in the future.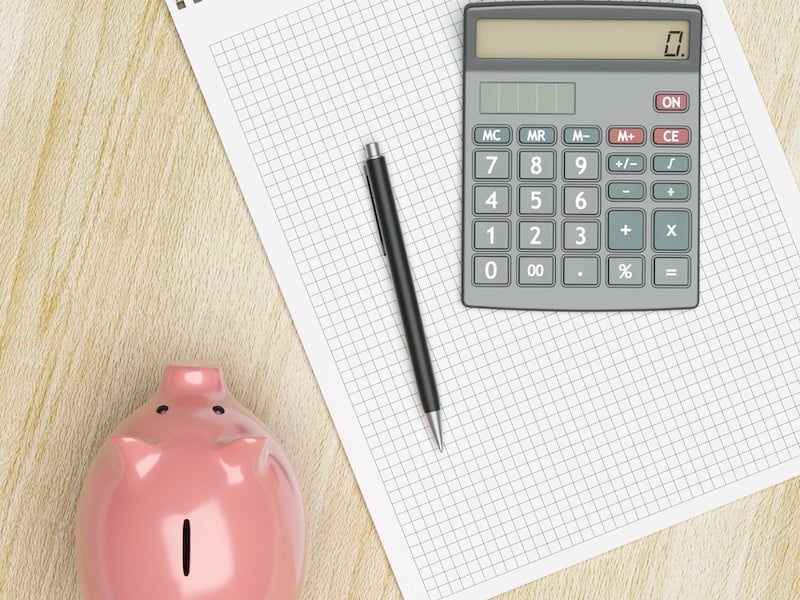 At Meridian Homes, we specialize in luxury remodeling and custom home building in the Washington, DC area. Our mission is to create exceptional residences that exceed expectations. Our highly personalized design process and careful management of every project have earned us a reputation over many years for outstanding client service and solid, beautiful craftsmanship. Contact us today to begin your custom home or remodeling project.