Contemporary, Traditional, Transitional and More. What Is Right For You?
As you're browsing through photos in home design magazines or on websites, you will see a wide variety of beautiful kitchens. Some are contemporary, some are traditional, some are transitional, and others are an eclectic mix of styles. You appreciate certain aspects of many different design elements but how do you know what is right for you?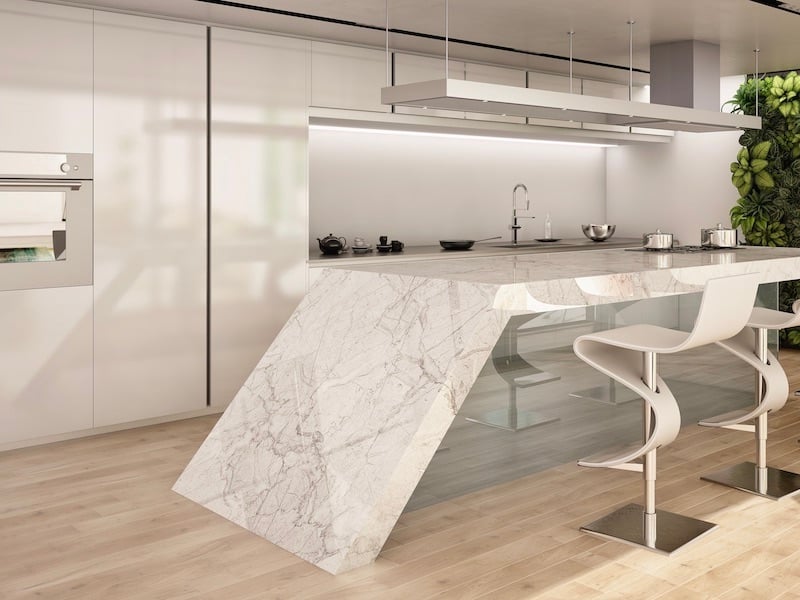 Settling On A Style That Works With The Rest Of Your Home
Your new kitchen should seamlessly blend with the décor in the rest of your home and not look out of place. For instance, if your home is very traditional, an ultra-contemporary kitchen may seem like an odd choice. Perhaps a transitional style, which combines aesthetics from traditional and modern design, would be the right way to go.
Another consideration is whether the look you choose for your new kitchen will stand the test of time. Remodeling the kitchen in your current home or building a brand-new custom home are both major financial investments. Make sure you will not easily tire of the style you settle on for your new kitchen; think about your project in the long-term by not jumping on a super-trendy bandwagon. Here are descriptions of the most popular styles in kitchen design so you can decide what suits you best.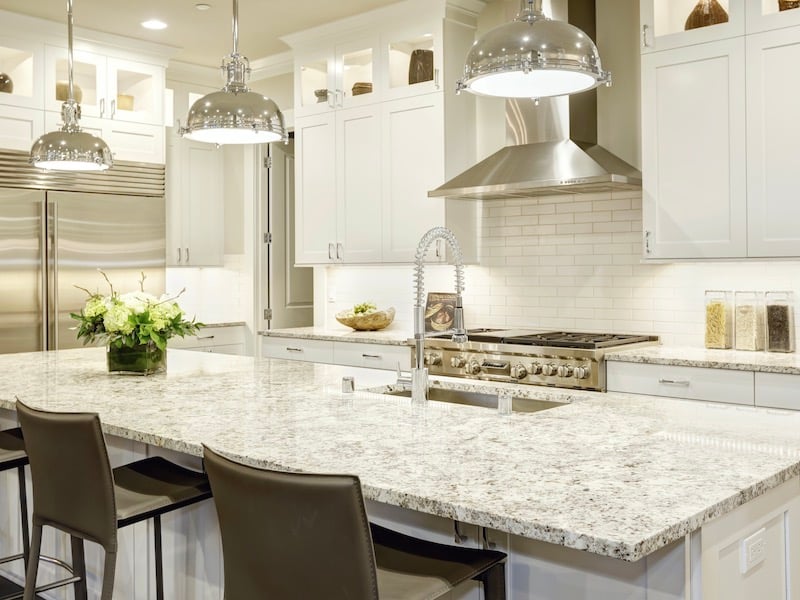 1. Contemporary or Modern
Sleek lines, very little ornamentation and minimalistic colors are the characteristics of contemporary or modern kitchens. The cabinetry usually has full overlay slab drawers and doors, and appliances are paneled so they look fully-integrated, or they have a stainless-steel finish. Most materials found in a contemporary kitchen look man-made, not natural, in texture.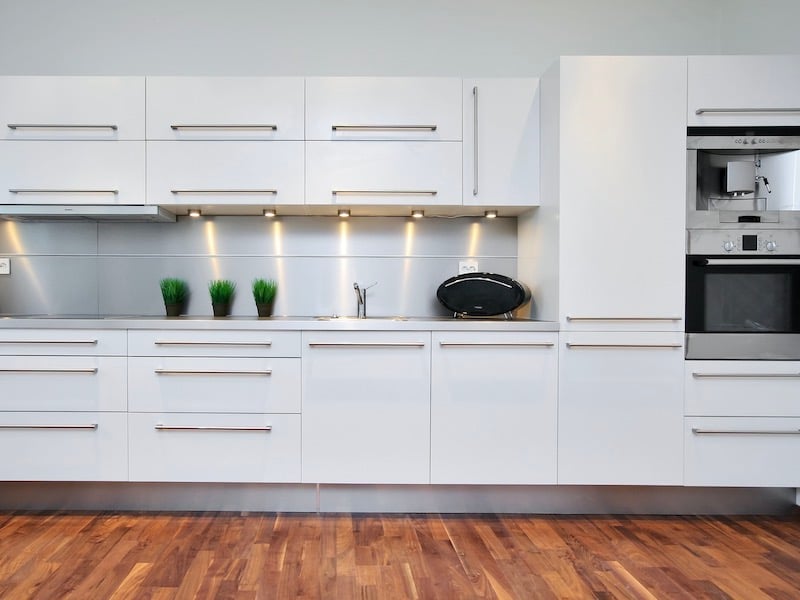 2. Traditional
Traditional kitchens have distinguishing features like embellishments and other elaborate details. Raised panel cabinetry in classic stains and colors has a timeless, elegant look. Furniture-style cabinetry that resembles a built-in hutch, and ornamental crown molding are also hallmarks of a traditional looking kitchen.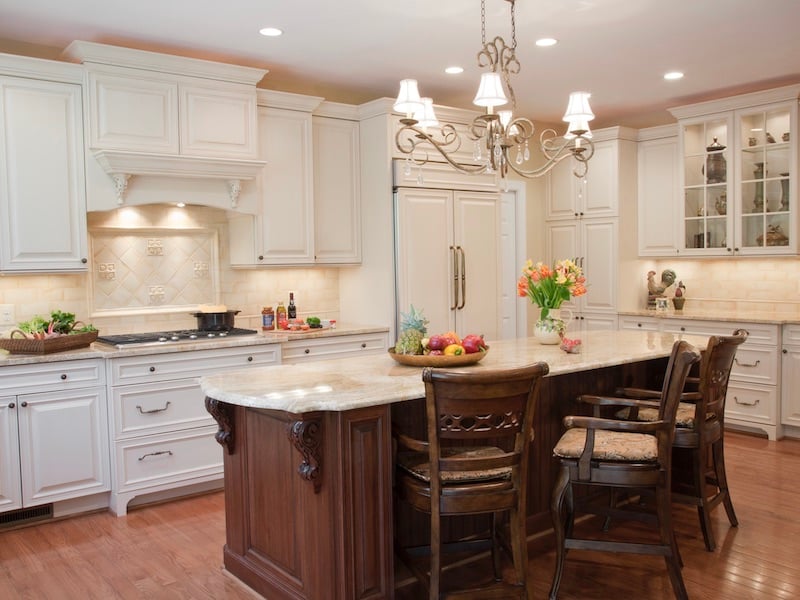 3. Transitional
Transitional kitchens blend contemporary/modern and traditional styles in a way that allows for characteristics of both. For example, mixing white inset cabinetry with a painted or stained traditional-looking island can create a beautifully balanced look in a transitional kitchen. Or try pairing contemporary, stainless-steel appliances with dark, wide-planked hardwood flooring. With a transitional look, the options are endless.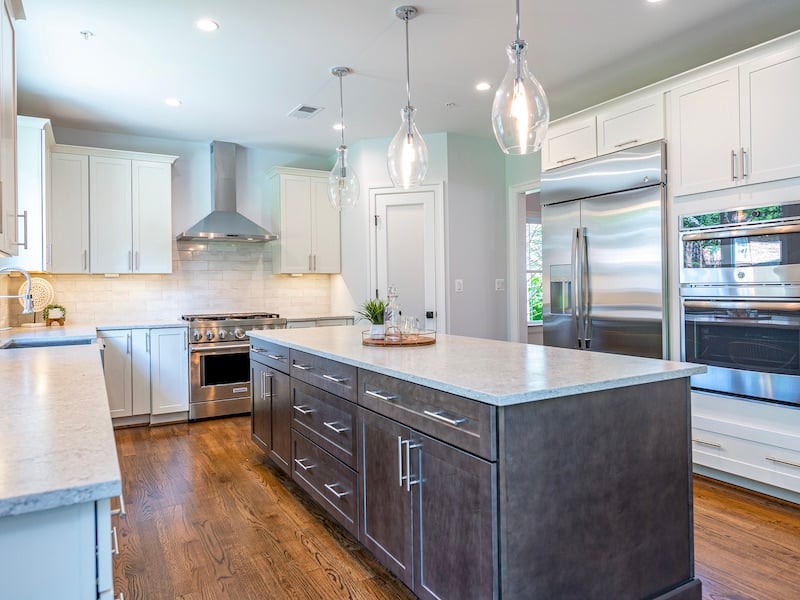 4. Farmhouse
Farmhouse-style kitchens have a cozy, rustic flair. Casual looking design elements like exposed wooden beams, shaker-style cabinets, apron-front sinks, open shelving, beadboard and paneling are well-suited to farmhouse kitchens. Colors in this style of kitchen are classic and inspired by those found on a farm or in historic homes: white, black, barn red, denim blue, and mustard.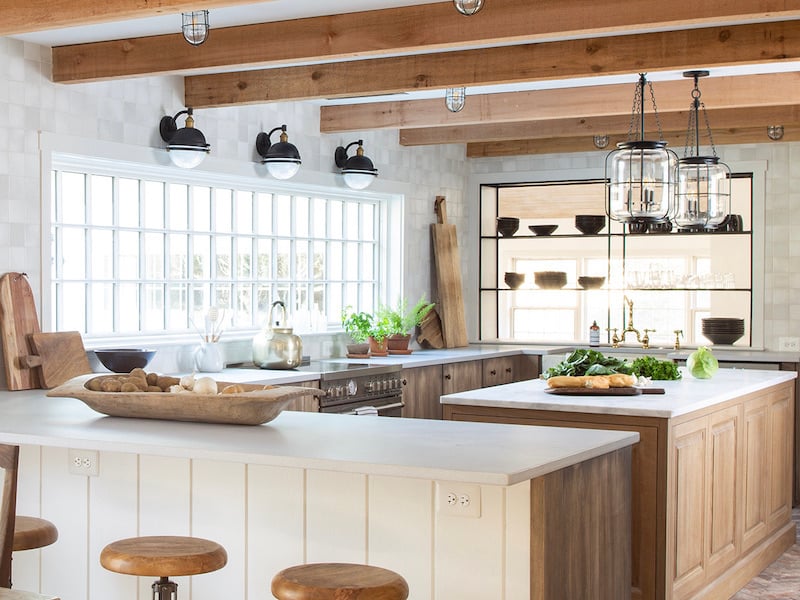 5. Informal Or Eclectic
An informal-style kitchen can be very eclectic-looking. Open shelving, painted cabinetry and unusual accents can make for a very comfortable, relaxed environment. An informal look could be modern, rustic, or even beachy, depending upon your personal taste. Usually, in this type of kitchen, accessories and other elements come together to create a unique, and very individual, design style.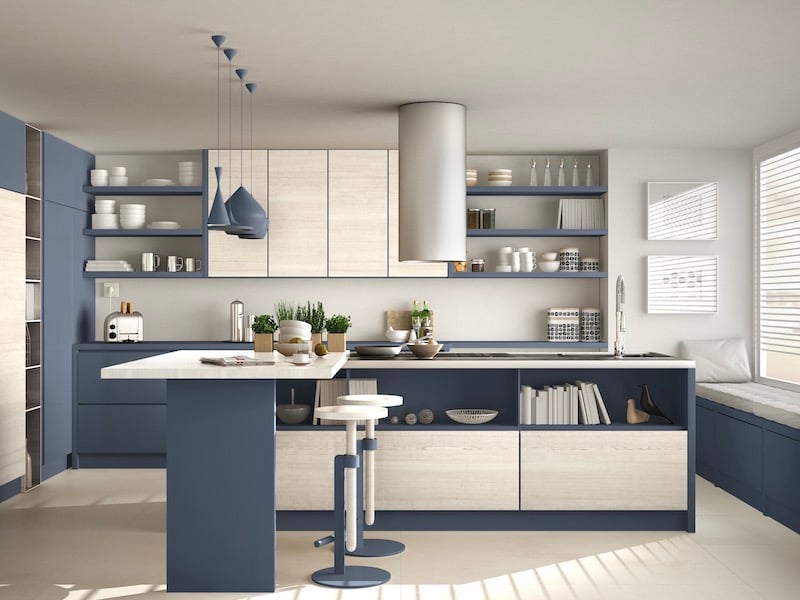 6. Modern Retro
A modern retro kitchen has the look of a funky pop-art poster. Combine bold colors, geometric shapes, retro-looking appliances, and kooky details to make a space that is totally your own. Brightly colored laminate cabinets with slab fronts are right at home in a modern retro kitchen. Laminate is available in a wide variety of hues and is super easy to keep clean too!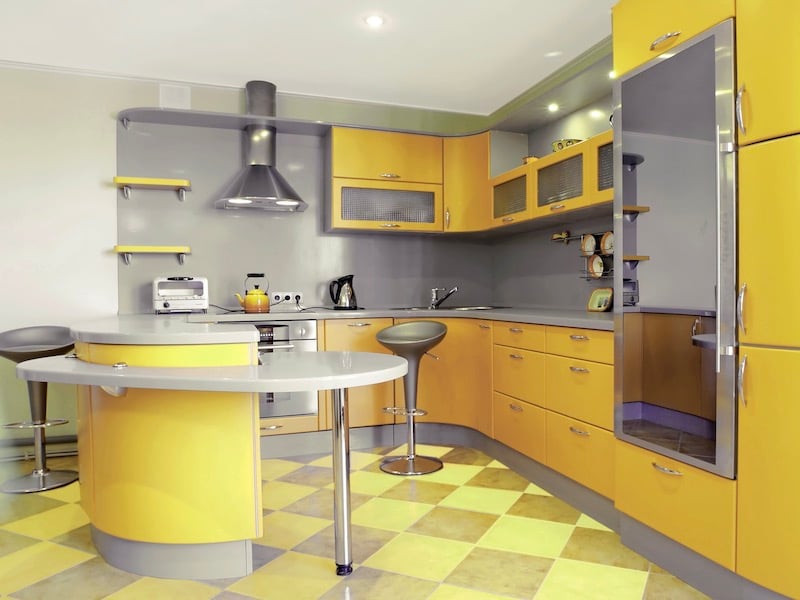 Collect Your Thoughts
Choosing a style for your kitchen doesn't have to be overwhelming. Collect photos of designs that appeal to you and think about which elements you like best. Share them with your homebuilder who can take your ideas and turn them into the kitchen of your dreams!
At Meridian Homes, we specialize in luxury renovations and custom home building in the Washington, DC area. Our mission is to create exceptional residences that exceed expectations. Our highly personalized design process and careful management of every project have earned us a reputation over many years for outstanding client service and solid, beautiful craftsmanship. Contact us today to begin your custom home or remodeling project.