What Type Of Brand-New Home Is Right For You?
As experienced homebuilders in the Washington DC area, we are often asked what the differences are between custom homes, semi-custom homes, and other new homes that may be available on the market. If you wish to own a brand-new home, it's important to understand the characteristics, the advantages, and the disadvantages of each type of new home construction so you'll know what is right for you.

1. Custom Home
A custom home is crafted from a personalized set of plans so that the finished product is one-of-a-kind. The location, style, finishes, and features of the home are determined by a client's specifications and budget. Some custom homes are very large, but others are small to medium size. The goal of a custom homebuilder should be to create a home that truly fits each client's taste, lifestyle, and financial means. Since designing and building a custom home is a lengthy, involved, and expensive process, there should be a real partnership between a client and homebuilder.
When building a custom home, you will need to identify and purchase a lot. If you want to live close-in to Washington DC, areas such as Bethesda, Chevy Chase, Potomac, Cabin John, McLean, Arlington, Great Falls, or Northwest DC are attractive for a variety of reasons. Established neighborhoods like these can offer a sense of a tight-knit community. Your commute to work will be shorter and the public schools are second-to-none in the greater Washington DC area. But finding an empty lot can be almost impossible.
Constructing a new home on a lot where an older home currently stands is called "residential infill building." Infill building allows you to have a brand-new home with all of the amenities you are dreaming of in the location you desire. If this is something that you are contemplating, hire a homebuilder who specializes in this type of construction and ask them to help you identify, evaluate, and purchase the right property. Lot prices in areas that are close to or in Washington DC can range anywhere from $600,000 to millions of dollars. Involving a professional early in the process is essential in making sure that the lot you are considering will not only suit your budget and your needs, but also will allow you to build the size and type of home you want within the guidelines and regulations imposed by each local jurisdiction. Be sure to find out if there are any homeowners' association regulations and review them with your homebuilder, too.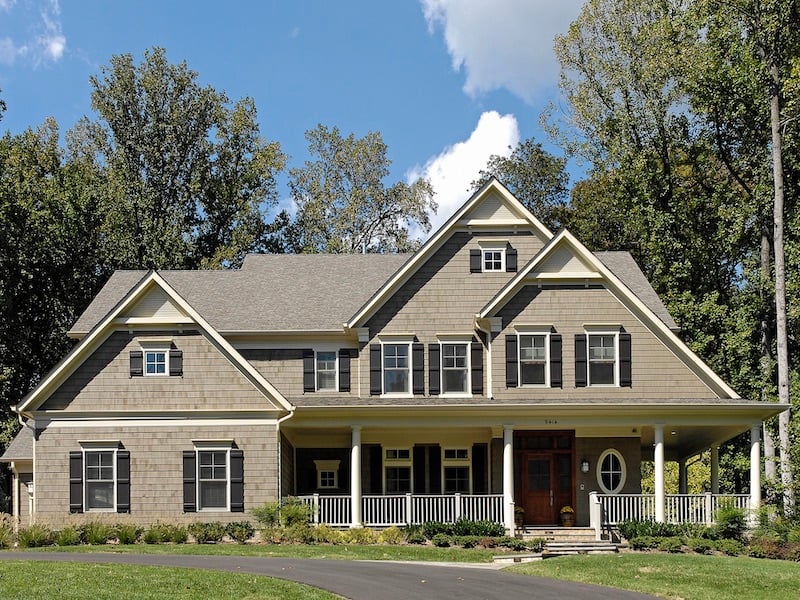 2. Semi-Custom Or Move-In-Ready Home
Sometimes, a homebuilder will buy a lot that is irresistible due to its location and site characteristics such as size, exposure, backyard space, and slope. The homebuilder will design a home that works on that particular lot and build it with the intention of selling it once it is completed. This practice is known as building a semi-custom or move-in-ready new home.
A semi-custom home may sell during the course of construction, and in that case, the homebuyer may be able to customize some of the finishes but will not be able to change the floor plan or style of the home. Semi-custom homes are usually well located and built with amenities and upgrades to appeal to buyers in that specific market. One of the benefits of purchasing a semi-custom home is that the buyer can have a brand-new home that is move-in ready without having to make a tremendous number of selections and decisions.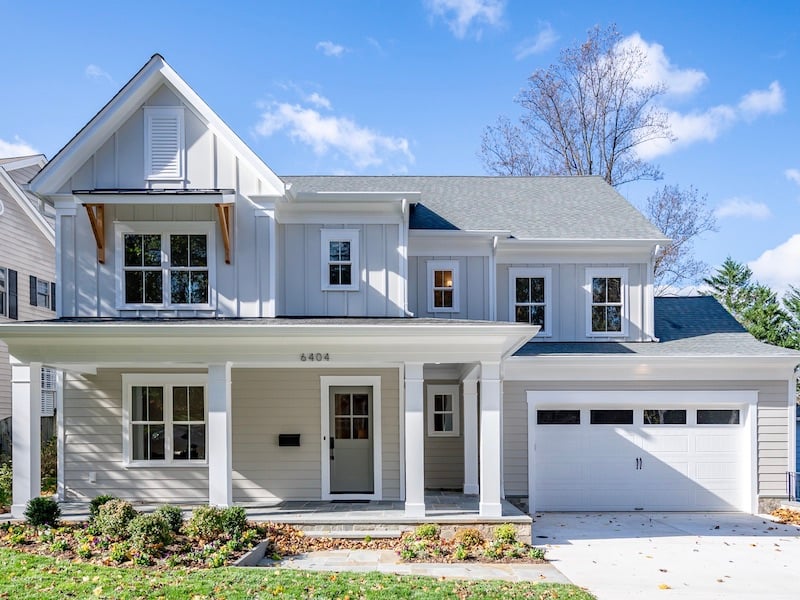 3. Production Home
Production, or tract, home building is very different than custom or semi-custom home building. Typically, a production builder owns a large tract of land in the suburbs that is divided into similarly sized lots. All homes in the community are built in the same or in a similar style; buyers can choose from a few exterior design options and from two or three variations of the same floor plan so that not every house in the community will look identical. This streamlined approach to design and construction allows tract builders to sell their product at a predetermined price to buyers up front.
Sheer volume makes it possible for the tract builder to purchase materials and to hire labor at lower prices than is possible for custom or semi-custom homebuilders. Finishes like tile, carpet, cabinetry, appliances, hardware, paint, and flooring are selected by the builder, and typically buyers will have the opportunity to pay more to upgrade certain items.
At Meridian Homes, we specialize in custom and semi-custom home building in the Washington, DC area. Our mission is to create exceptional residences that exceed expectations. Our highly personalized design process and careful management of every project have earned us a reputation over many years for outstanding client service and solid, beautiful craftsmanship. Contact us today to begin designing your custom home or to find out more about our current semi-custom home projects.