How To Evaluate Cost, Durability, Appearance, And More
Your roof not only protects your home and keeps it comfortable inside, but it also dramatically impacts the look of the exterior, too. Choosing a roofing material is a major decision, whether you are building a new custom home or renovating your existing home. There are many factors to take into account before choosing a roofing material and our guide outlines the most important considerations.

1. Cost Of Materials And Installation
First, consider how the cost of the roofing materials and the installation will impact the overall budget you have set for your project. Pricing varies greatly amongst different types of roofing materials, and labor costs will vary based on the type of material you select, too. The height, steepness, and complexity of the roof will also affect the price of installation. Typically, labor charges are about equal to the cost of the materials, so keep that in mind as you craft your budget.
More durable, high-quality materials tend to cost more than lower-quality materials. Slate, for instance, is expensive to purchase and its considerable weight can require a reinforced roofing structure which makes it more costly to install. Other materials, such as asphalt shingles, have a lower initial price-point, are lightweight, and are less expensive to install, but they are not very durable. Be sure to consider all of the information below before making a final decision about what is best for your home.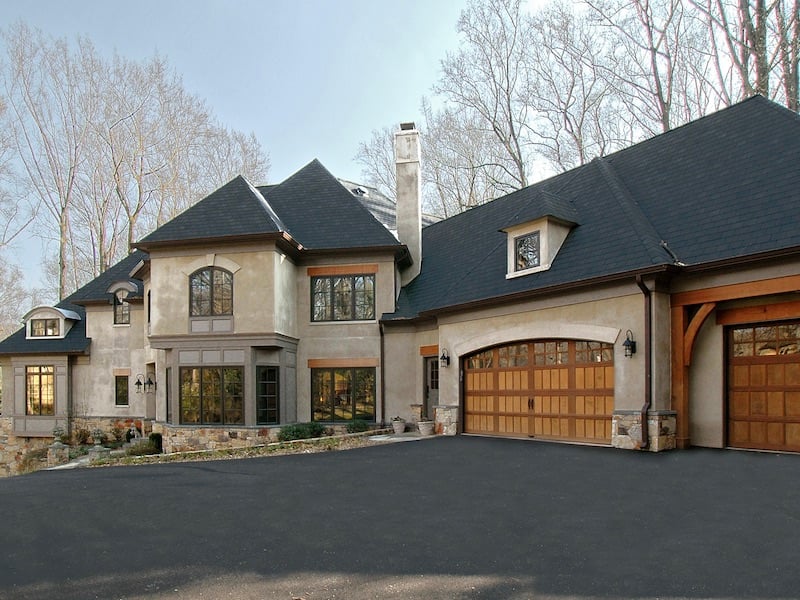 2. Durability, Longevity And Maintenance
How long do you intend to stay in your home, and how much you are willing to invest in regular maintenance as the years go by? If you're planning to live in your home for many years, then investing in a highly durable roofing material like slate, tile or metal makes sense. Those materials may cost more initially, but their longer life span means you probably won't have to replace your roof again. Other less durable materials may be cheaper to begin with, but they could require periodic maintenance or replacement which will cost you more in the long run.
Choose a durable, resilient material that can handle the environmental conditions in your area and will make your home more energy efficient. If you live in a climate where storms often occur, select a material that is moisture resistant and can withstand high winds. In a dry, hot climate, pick a material that will reflect the sun, making your home cooler inside. All roofing materials are rated for fire resistance; select a product that is highly rated for its fire resistance if you live in an area where wildfires are common.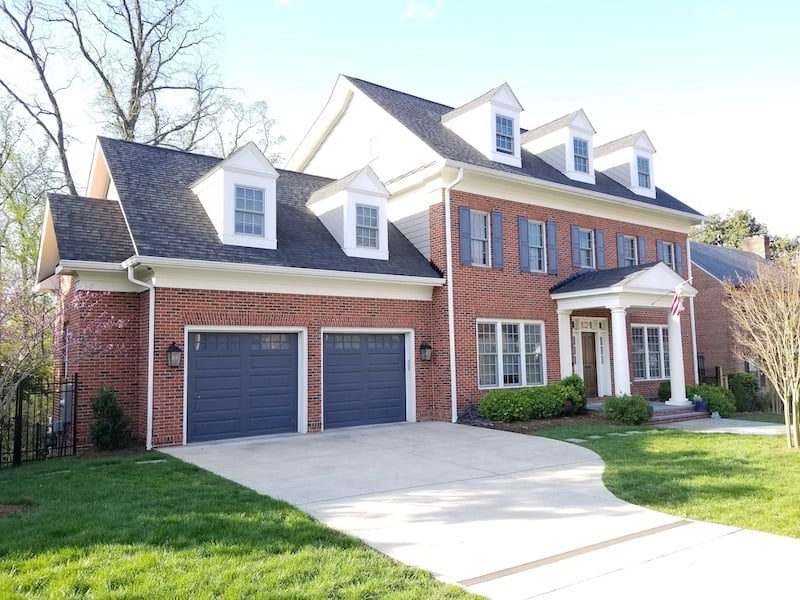 3. Appearance
The color, texture, and type of roofing material you select should be compatible with the architectural style of your home. In other words, a wood shingle or shake roof would look out-of-place on an ultra-modern home, but would be perfect for an Arts and Crafts or Bungalow-style home.
You can choose a natural material like wood, tile, or slate for your new roof. Or you can pick a synthetic or composite product that mimics a natural material, but requires significantly less maintenance. Whatever you choose, make sure the roof will complement the look of the exterior of your home.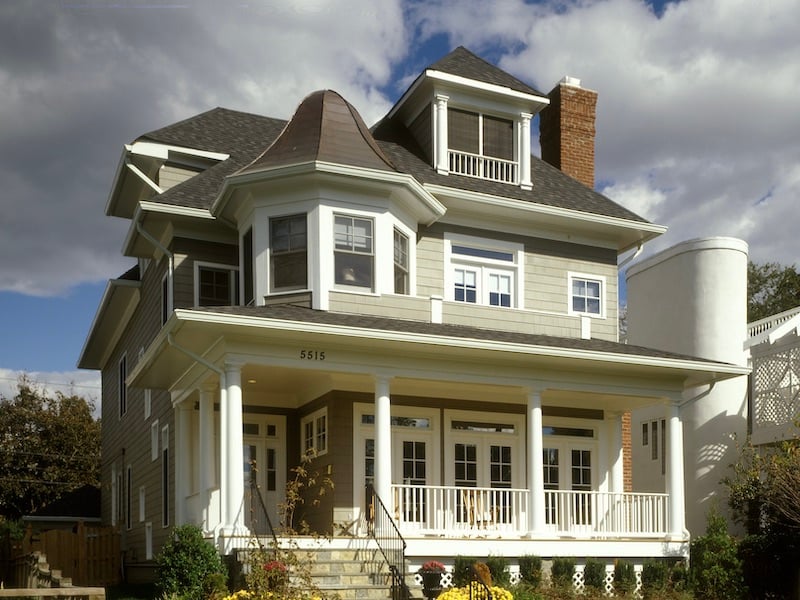 4. Structural Considerations
The structure of your home is designed to carry only a certain amount of weight. If you choose a roofing material that is very heavy, then you could affect your home's structural integrity, unless you strengthen the framing. That could be costly, so consult with your homebuilder before making your final selection. You will also need to understand how the pitch and shape of your roof will play a role in determining what types of roofing materials will work with the structure of your home.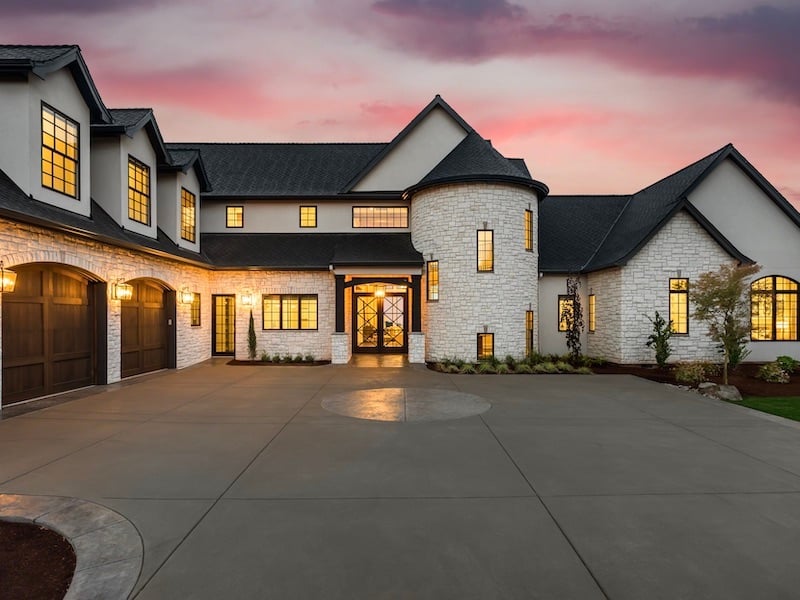 5. Types Of Materials
Asphalt Composite Shingles
The most popular type of roofing material, and the least expensive, is the asphalt composite shingle. Made from either fiberglass or organic paper fiber mat, these shingles are impregnated with asphalt and coated with sand-like granules. They are available in standard three-tab form or a thicker, laminated "architectural" version and come in a variety of colors to suit many styles of homes.
Asphalt composite shingles are not as durable as other roofing materials nor are they wind resistant, though they do offer some fire resistance. They are moderate in weight and can be used on low to steeply sloped roofs. Since asphalt composite shingles are manufactured from petroleum based products, they are not eco-friendly, but they can be recycled.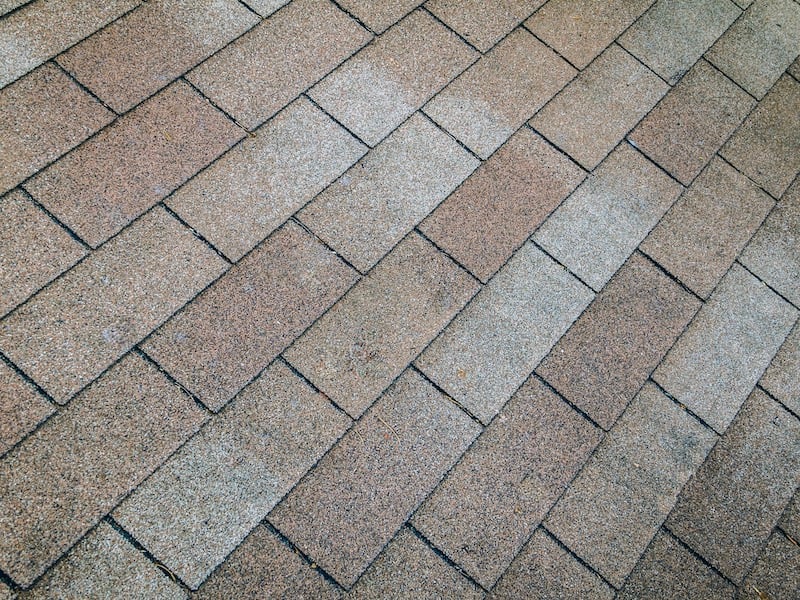 Wood Shingles and Shakes
Wood shingles or shakes are typically made from cedar, redwood, or southern pine and are considered to be very eco-friendly. Wood is a mid-priced type of roofing material and can be used on moderately to steeply sloped roofs. Shingles and shakes have a natural look and as they age, they turn silvery gray in color. Shingles are machine-cut to be uniform and smooth in appearance. Shakes are not uniform in size, shape and thickness, and have a more rustic look than shingles.
Wood shingles and shakes are well suited for Craftsman, Cottage, and Cape Cod style homes. Wood roofing materials require regular maintenance and are not highly durable. Wood is wind resistant but not fire resistant, and some municipalities prohibit their use, even if they have a fire-resistant coating.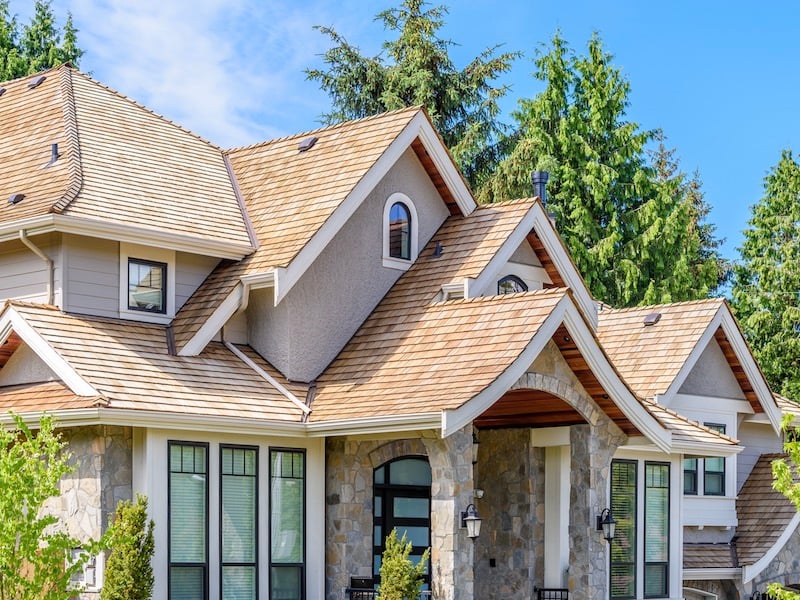 Slate
Natural slate is a highly durable and eco-friendly roofing material. It has very good fire and wind resistance. Slate varies in color and appearance since it comes from quarries in different geographic areas. It is a very heavy material that requires a reinforced roofing structure and is typically used on steep roofs. The material itself is expensive, and it must be installed by experienced professionals. Slate roofs are typically found on Colonial, European, and French Chateau style homes.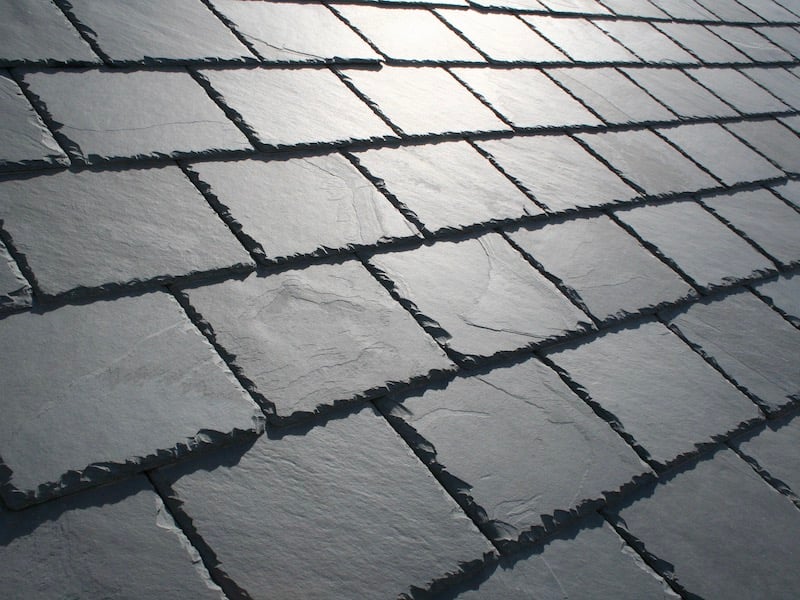 Concrete Tile
Concrete tiles are made from cement and sand, and can be made to look like slate, wood, or clay, so they work well with many architectural styles. Concrete tiles are fairly expensive. Since they are made from natural materials, they are considered to be eco-friendly, though significant energy is used during the manufacturing process. This type of tile is heavy and will need a reinforced roofing structure to support the extra weight. Concrete tiles are fire resistant, durable, require little to no maintenance, and are typically used on moderately to steeply pitched roofs.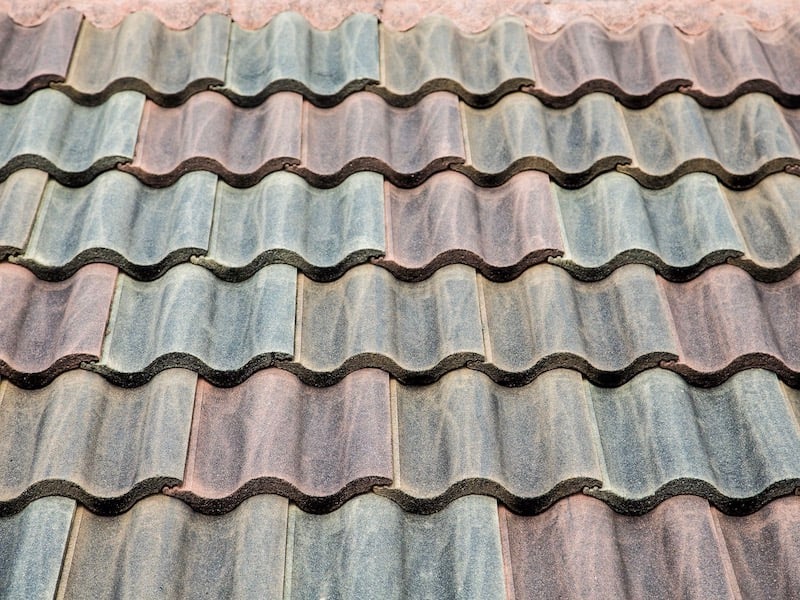 Natural Clay Tile
Natural clay tile is usually red-toned and associated with Mediterranean or Spanish-style architecture. It is a heavy and expensive material that requires a reinforced roofing structure. Clay tile is a natural product, but a lot of energy is required during the manufacturing process to make it. Clay tile is fire resistant, durable, requires little to no maintenance, and is typically used on moderately to steeply pitched roofs.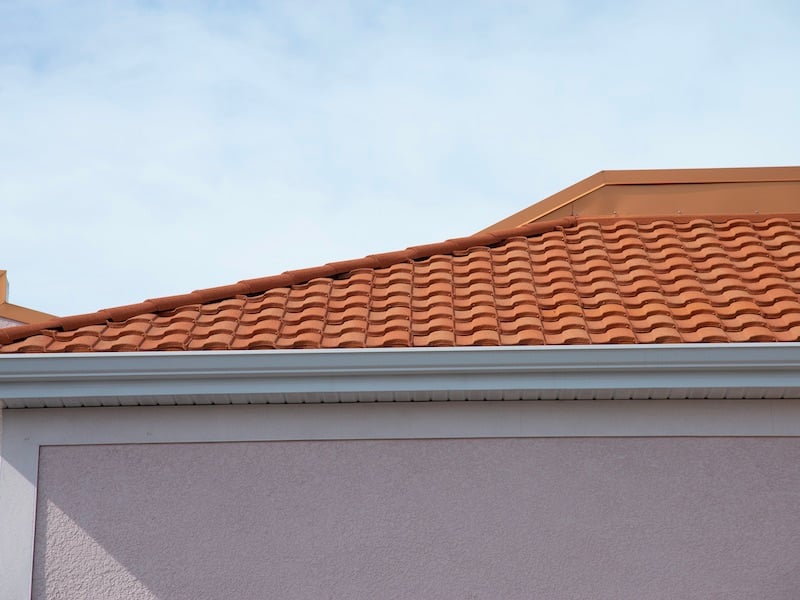 Metal
Metal roofs are manufactured from aluminum, copper, steel, or zinc alloy and are available in panel or shingle styles. They work well on bungalow, contemporary, and cottage style homes. Though metal roofs are expensive, they are extremely durable and fire resistant. Metal roofs reflect heat and light and can help reduce heating and cooling costs in a home. This type of roofing is considered to be eco-friendly because it is made from recycled materials. Lightweight metal panels or shingles can be used on low to steeply pitched roofs and do not require structural reinforcement.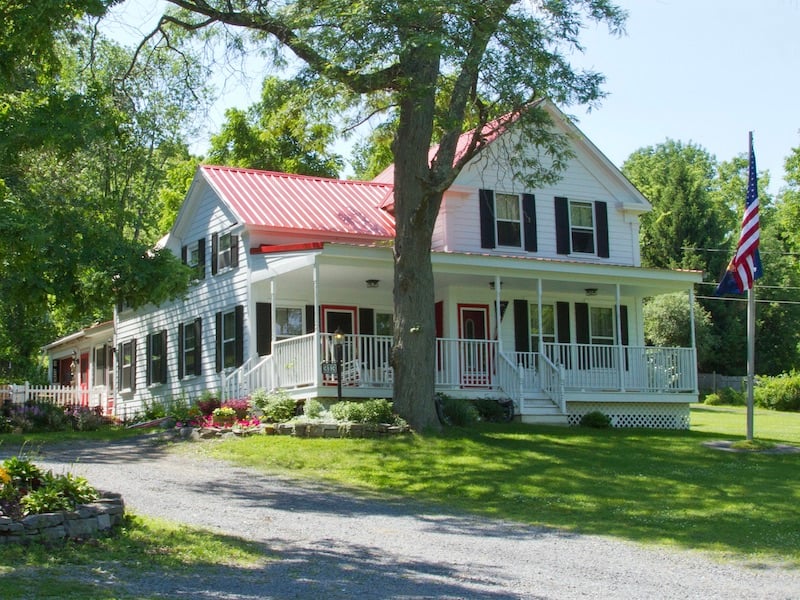 Synthetic Materials
Synthetic roofing materials that are made from rubber, plastic, or polymer are designed to mimic the look of natural materials like slate or wood. Synthetic roofing materials are available in many colors and textures that can work with a myriad of architectural styles. The quality of synthetic materials varies, and so does the long-term durability of the different product lines. Synthetic roofing materials are moderately priced and are not as heavy as natural materials, so they do not require extra structural support. Most are fire resistant and some are made from recycled materials. Synthetic materials can be used on moderately to steeply pitched roofs.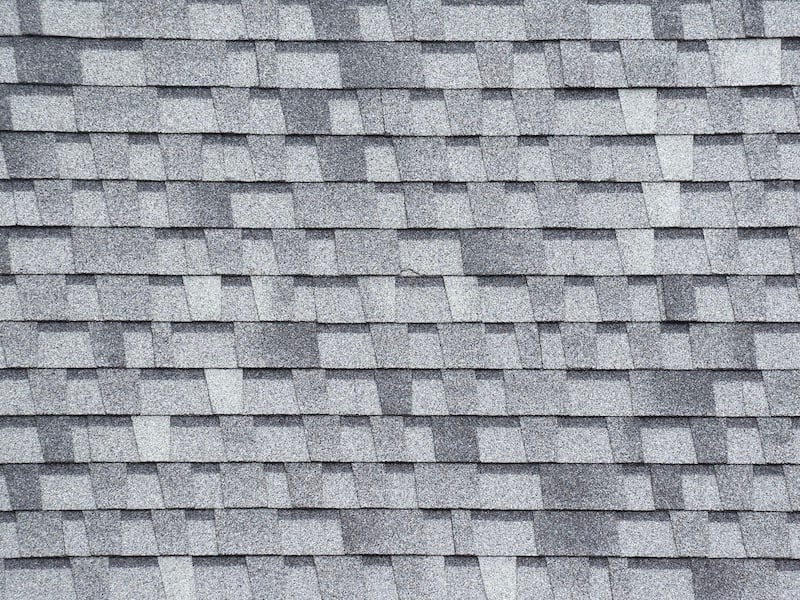 6. Warranties
A manufacturer's warranty covers defects in the roofing material. Be sure to read the fine print to see what is covered and what is not, and how the warranty may be limited over time. Some manufacturers' warranties specify that the homeowner must do periodic maintenance or else the warranty may be considered null and void.
Do some careful research, and then choose a professional roofing contractor with a reputation for standing by their work. You should get a separate warranty that is issued by the roofing contractor that will cover any installation problems that could arise.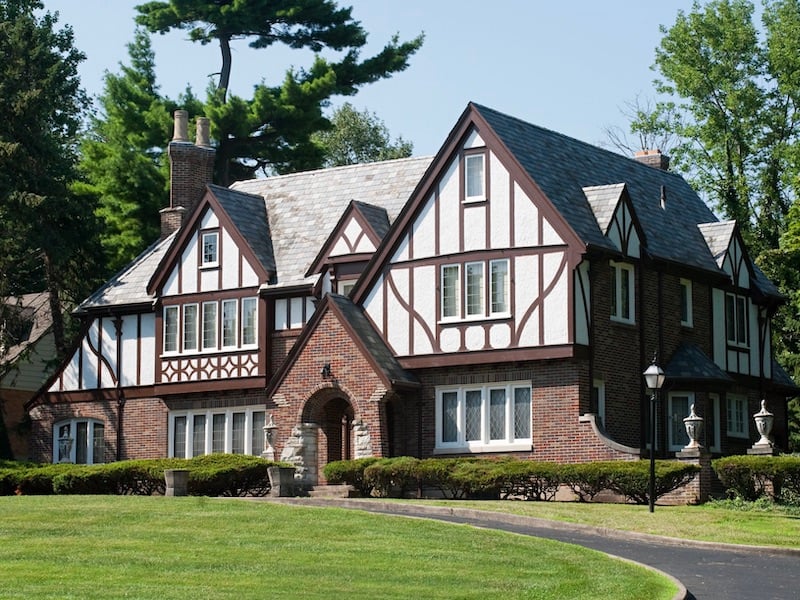 At Meridian Homes, we specialize in luxury renovations and custom home building in the Washington, DC area. Our mission is to create exceptional residences that exceed expectations. Our highly personalized design process and careful management of every project have earned us a reputation over many years for outstanding client service and solid, beautiful craftsmanship. Contact us today to begin your custom home or remodeling project.
8 Steps To Finding The Right Homebuilder For You
Guide To Home Exterior Siding Materials and Styles