Learn About The Most Popular Types And Styles of Siding
If the exterior of your home is well maintained and has great curb appeal, that makes a positive first impression and can increase the value of your property. Peeling paint, missing shingles or buckled siding makes another kind of statement entirely.
Whether you are renovating or building new, it's important to choose exterior materials that best suit the style of architecture of your home and offer a level of maintenance you are willing to take on. For instance, you may love the way natural wood shingles look on an Arts & Crafts style home, but are you willing to paint or stain the wood every few years? If the answer is no, then you may want to consider a fiber cement composite material that mimics the look of wood but requires very little maintenance over time. Or, you've been dreaming about using brick on the exterior of your brand new home, but you just found out that it's too pricey and will break your budget. Is there another material that would fit your architectural design and cost less? Use our guide to learn about your options to find the best type and style of siding material for your home.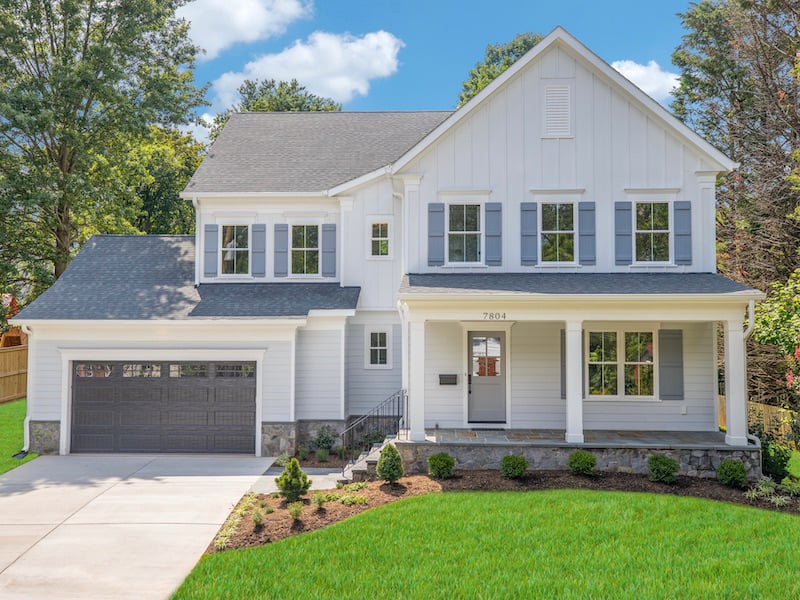 Types of siding Materials
1. Fiber Cement Composite Siding
Fiber cement siding is made from a mixture of cement, sand, water and cellulose fibers. This type of siding is low maintenance and very durable because it is manufactured to withstand damage from moisture, rot, pests and seasonal weather changes. It is also considered to be non-combustible. Fiber cement siding is made to look like wood and is available in shingles, vertical boards or horizontal boards. It costs much less to purchase and maintain than real wood, and can be factory-finished or painted on site. Special installation techniques are required for fiber cement siding because it is a very heavy material.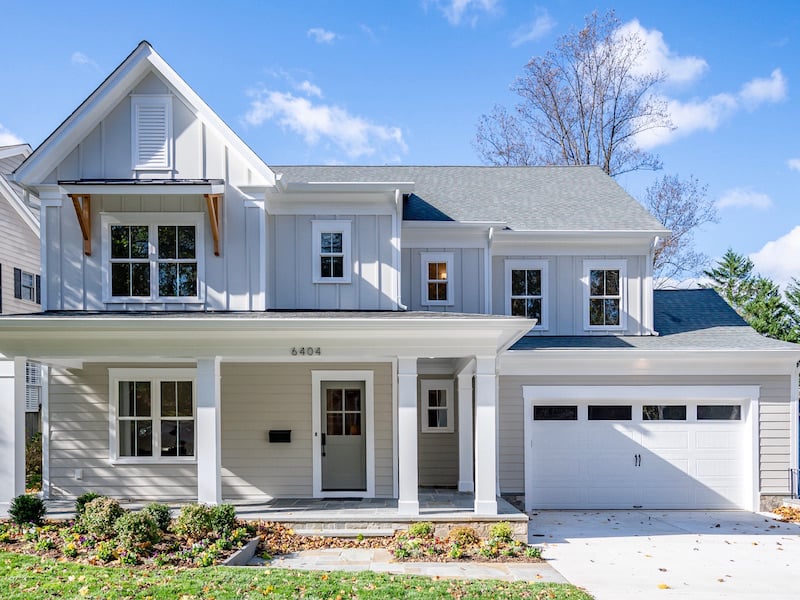 2. Cellular Composite Siding
Cellular composite siding is a relatively new type of material made from PVC, or petroleum and polymers. It is low maintenance and very durable, but the manufacturing process of this product can be harmful to the environment. Cellular composite siding mimics the look of wood, yet it tends to have a more synthetic appearance than fiber cement siding. The boards interlock and weigh less than fiber cement siding, which can make installation easier. This product comes pre-finished and does not require painting.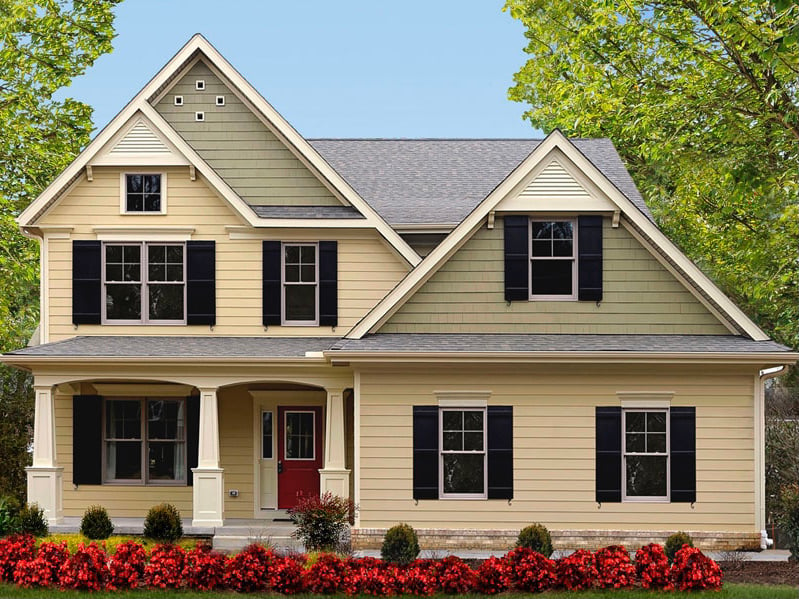 3. Vinyl Siding
Vinyl is a lower cost option for a siding material. It is lightweight and relatively easy to install, which can save on labor costs. Vinyl is very durable and requires little to no maintenance. Manufacturers offer vinyl siding in a wide array of colors and textures that are intended to look like shingles, shakes, horizontal or vertical wood grain siding. However, vinyl tends to have a synthetic, plastic look that is not always aesthetically pleasing. In addition, standard vinyl siding panels are 12 feet long, and often the ends must be overlapped, creating noticeable seams.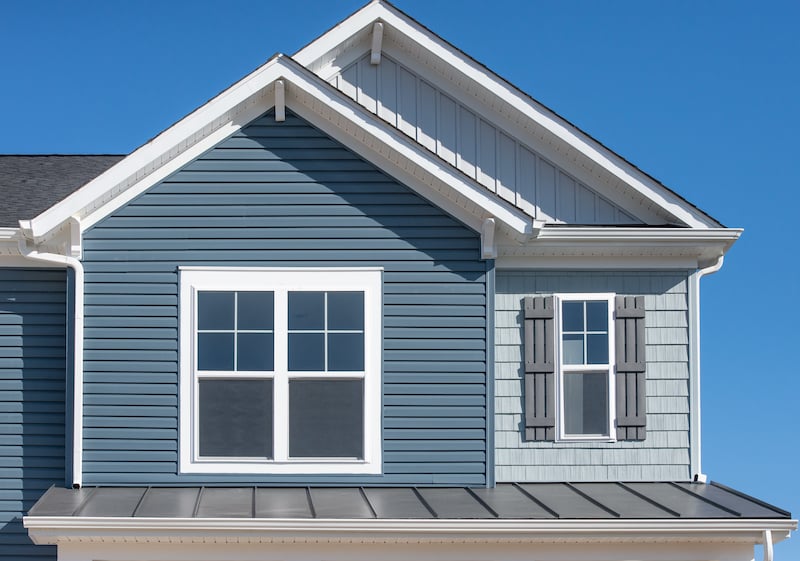 4. Brick Siding
Brick has a classic look. It is one of the most durable siding materials and will require little maintenance over time, but it is expensive to purchase and install. Brick is available in different sizes, colors and textures that can be mixed and matched for a custom look on the exterior of a home. It can also be used in a variety of applications, including on walkways and on patios.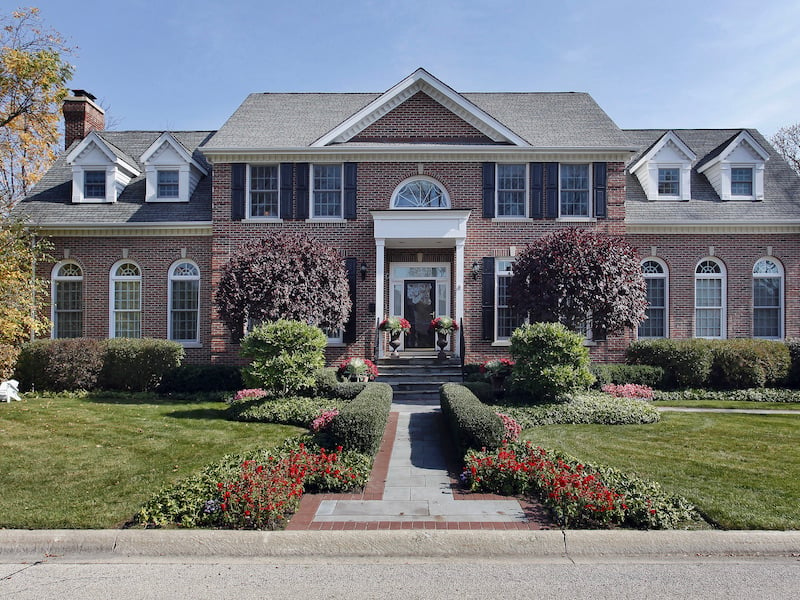 5. Brick Veneer Siding
If you want the look of brick without the expense, then brick veneer siding may be the answer. A brick veneer is constructed on the outside of a home's wood frame and mortar is used to hold the 'bricks' together. Rainfall can cause moisture retention between the wood surface and the brick veneer, so a water impenetrable membrane should be installed in-between the two materials. It can be a more expensive type of siding than some others, but far less expensive than installing true brick.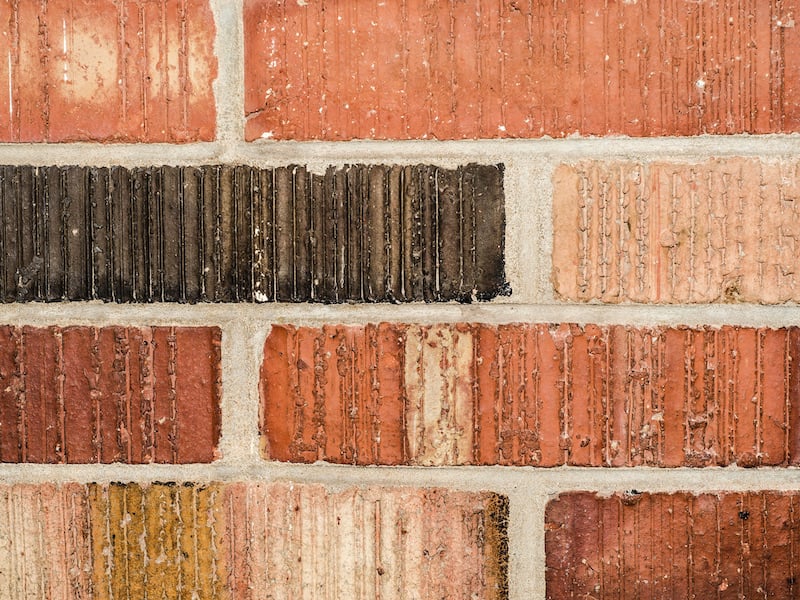 6. Natural Stone Siding
Stone is a natural material, so there are many different types to choose from that are unique in composition, look and texture. Granite, limestone and slate all offer durability and low maintenance for home exteriors. Natural stone is heavy to transport and labor intensive to install, so the cost is high compared to other materials.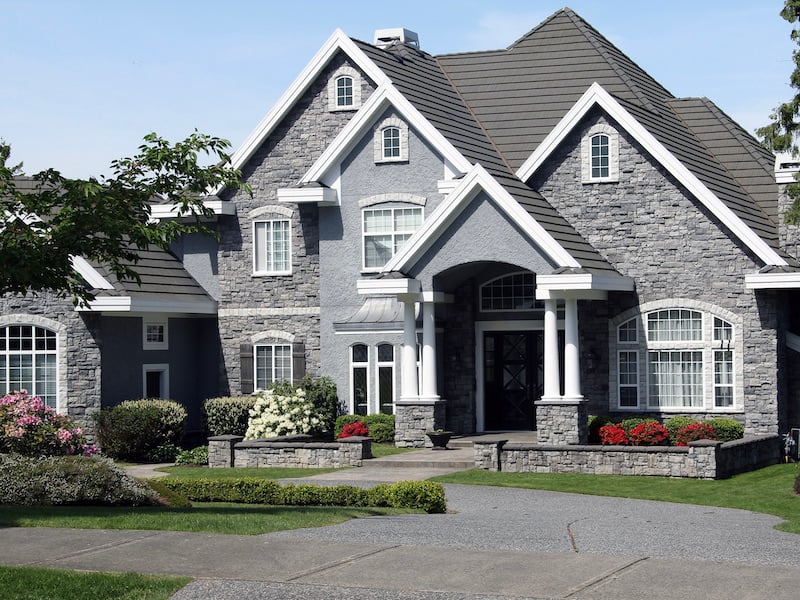 7. Stone Veneer Siding
Choosing stone veneer siding is a way to achieve a similar look to natural stone on a home's exterior without the expense. Stone veneer is lighter weight than natural stone, and the way it is installed is similar to that of brick veneer. Be sure to have a water-impenetrable membrane placed between the wood and veneer to help prevent moisture from entering your home. Stone veneer is available in natural and synthetic materials, and in many styles and colors.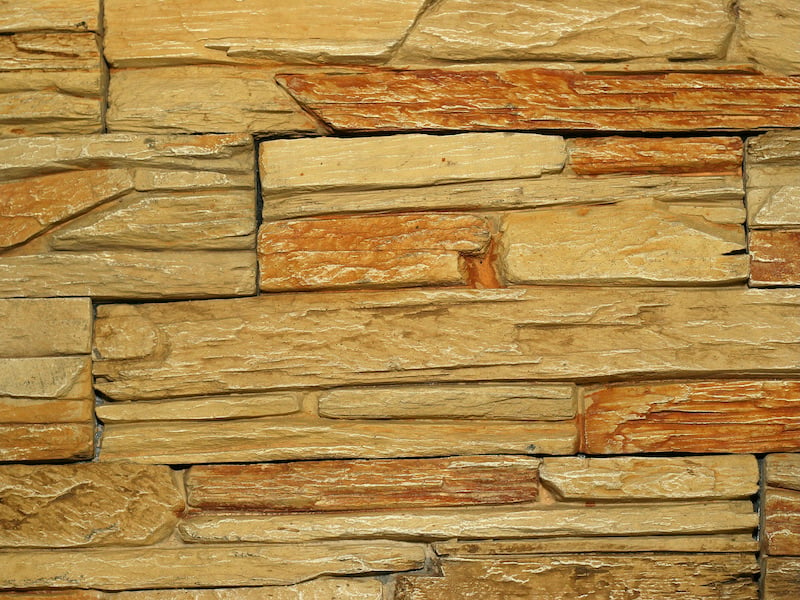 8. Stucco Siding
Stucco is manufactured from cement, lime and sand, and is available in a wide variety of colors and textures. A waterproof barrier is placed over the home's wood exterior walls before the stucco is applied to prevent moisture damage. The stucco is then applied in layers that help to insulate the home. There is a great deal of prep work required before stucco is applied and it should be done by an experienced contractor. With proper maintenance, stucco can be a long-lasting exterior material and it is a reasonably priced siding option.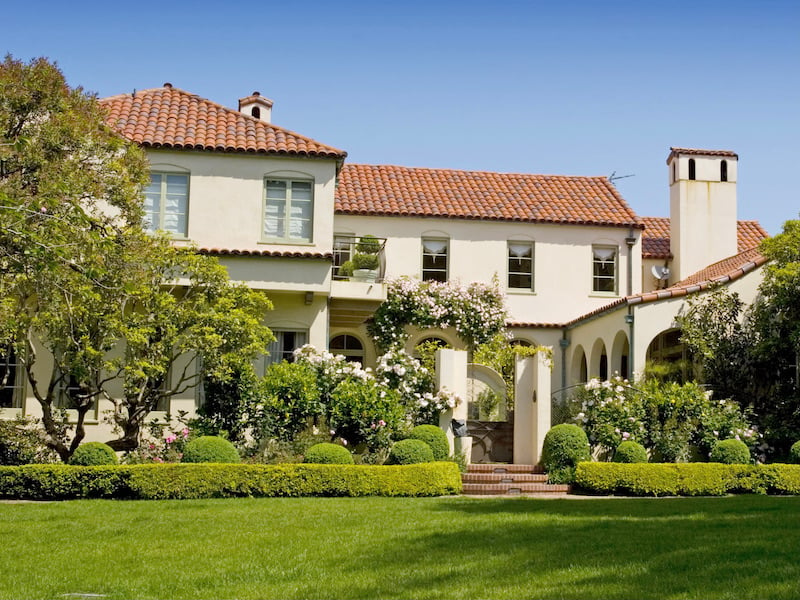 9. Wood Siding
Wood has natural charm. With proper and dedicated periodic maintenance, wood siding and/or shingles are durable and can last for many years. Since water can penetrate wood, a moisture barrier must be installed between the home's structural walls and the siding. Natural wood must be sealed with either paint or stain and will require re-sealing on a regular basis. There are many species of real wood siding available such as pine, cedar, redwood and more, so pricing varies greatly.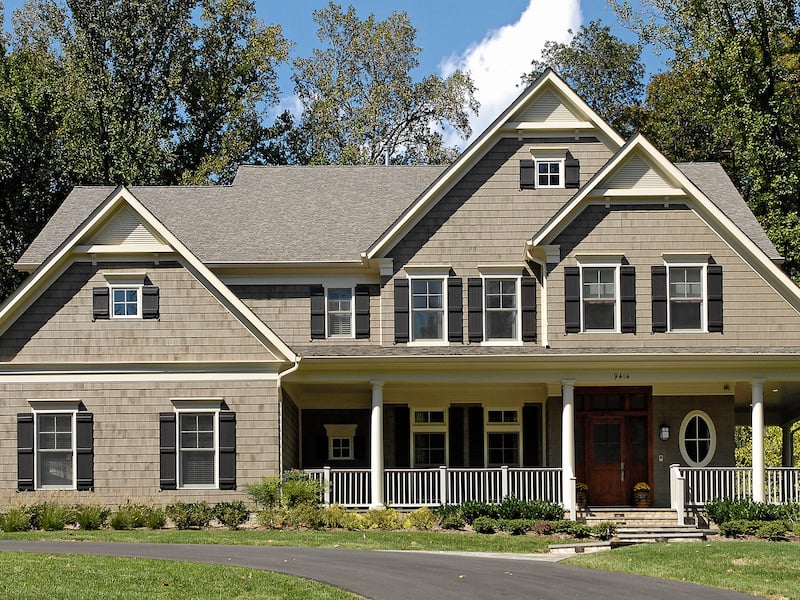 10. Concrete
Concrete is made of cement, gravel, sand and water. This material is ultra-durable, fire-resistant and can be molded to create different looks and finishes. It can also be tinted to achieve a wide variety of colors. Concrete has insulating properties which can increase energy efficiency inside a home and that can help reduce cooling and heating costs. Building with concrete can be very expensive, depending upon the complexity of the design of the home.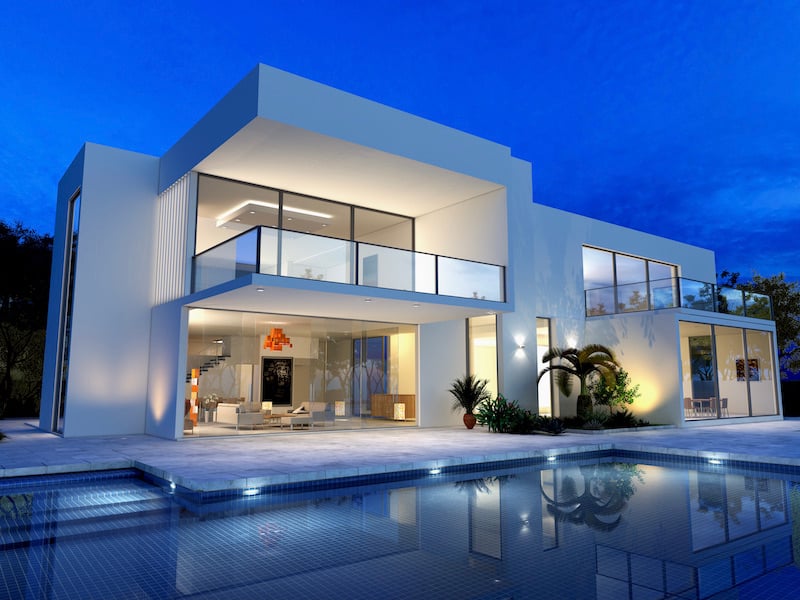 How To Choose The Right Windows For Your Home
Styles of Siding Materials
1. Shingles
Shingles are made from natural wood or engineered composite materials. Blocks are cut into shapes that make a pattern or design that creates a uniform appearance on the exterior of a house. The shingles are installed over plywood and a moisture barrier. If made from natural wood, shingles are painted or stained on-site. Composite shingles often come pre-painted and are available in a variety of colors. Shingles are most often found on Arts & Crafts, modern farmhouse or Victorian style homes.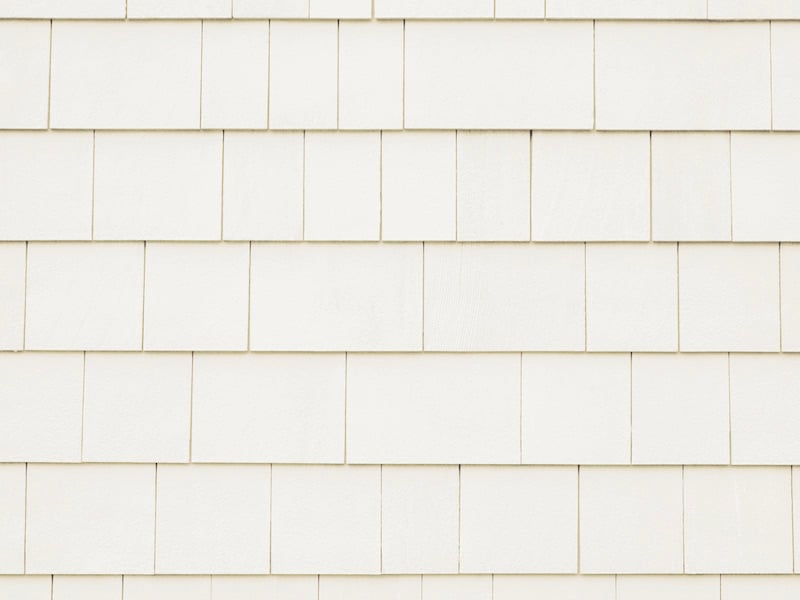 2. Shakes
Shakes are installed in the same manner as shingles, and can also be made from natural wood or engineered composite materials. They are designed to have less uniformity in size, shape and thickness than shingles. As a result, they have an irregular and rustic appearance.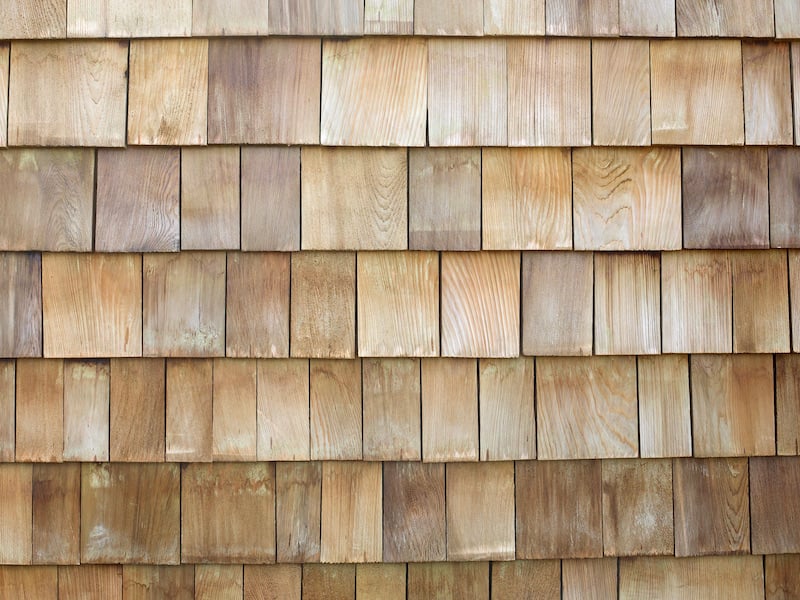 3. Tongue-and-Groove
To create this type of siding, boards are manufactured so that the tongue of one piece fits into the groove of the adjacent piece to form an interlocking siding. Tongue-and-groove siding can be installed horizontally or vertically, and it has a flat, uniform appearance.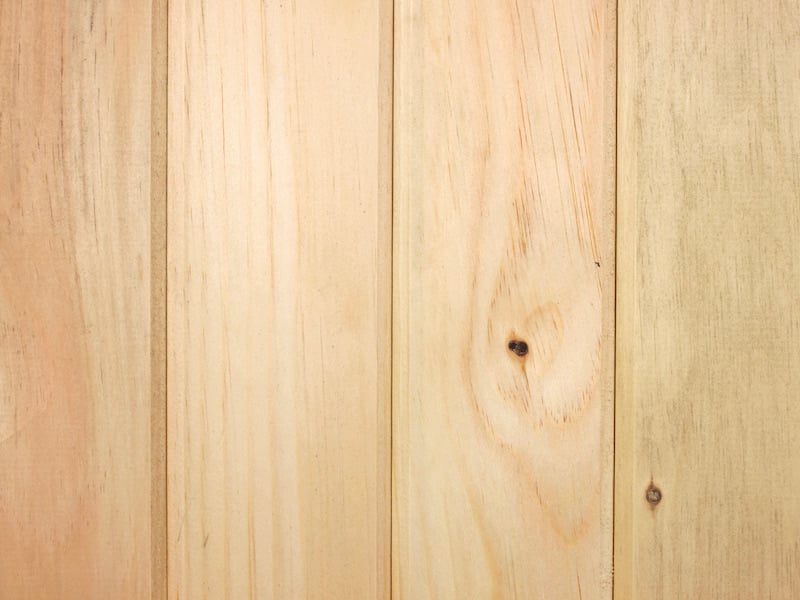 4. Lap (Also known as Bevel or Clapboard)
Lap siding is made from boards with rabbeted joints that rest on top of each other and overlap. This type of siding must be installed properly or water can seep in between the boards. Depending upon the look you are trying to achieve, the boards can have a smooth, sawed or knotty look.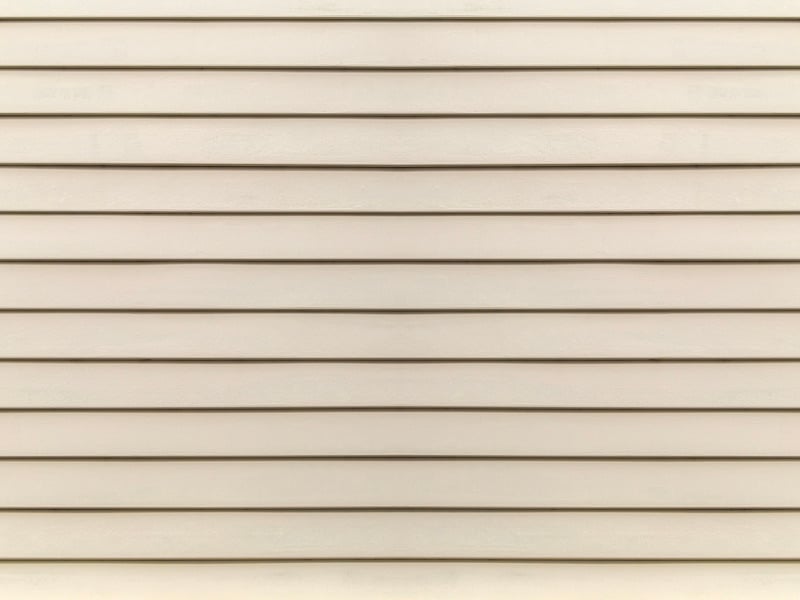 5. Board and Batten
Board and Batten siding is made from wide vertical boards with narrow, overlying vertical battens that cover the gaps. This style of siding was traditionally found on barns, but is now used to create a country cottage or modern farmhouse look.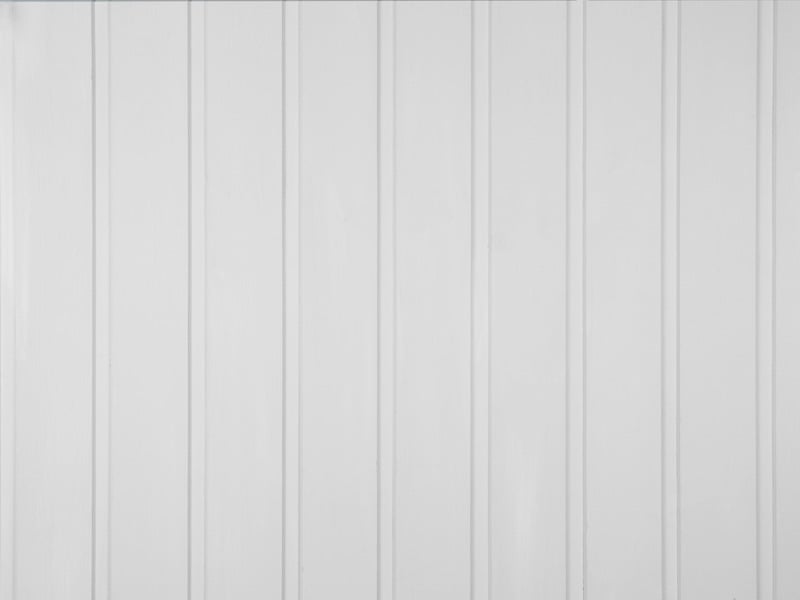 At Meridian Homes, we specialize in luxury renovations and custom home building in the Washington, DC area. Our mission is to create exceptional residences that exceed expectations. Our highly personalized design process and careful management of every project have earned us a reputation over many years for outstanding client service and solid, beautiful craftsmanship. Contact us today to begin your custom home or remodeling project.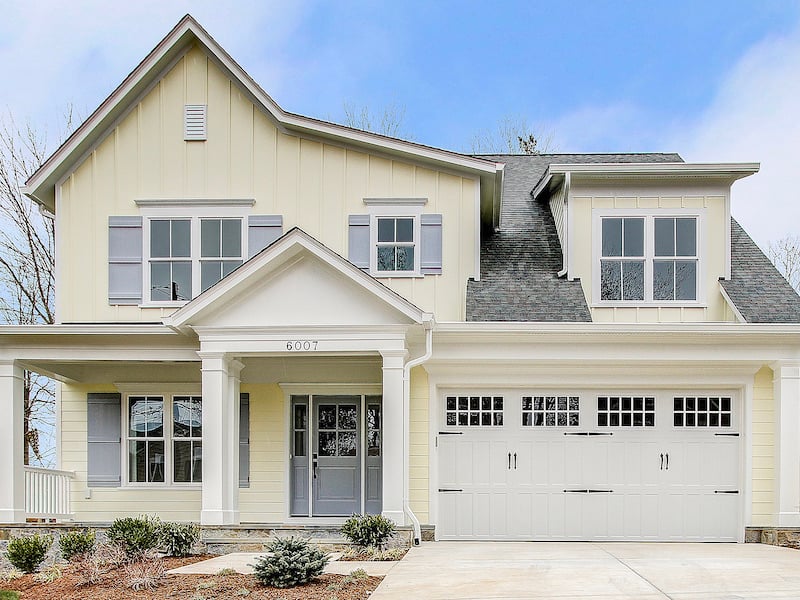 Should You Renovate Or Build A New Custom Home?