Analyzing The Pros And Cons
Does your house no longer suit your family's needs? It could be that your kitchen and bathrooms require updating. Perhaps you could use some more space, so building an addition may be the answer. But if you're considering a whole-house renovation, you should carefully weigh the pros and cons of remodeling versus building a new custom home.
There are many factors that should impact your decision-making process. For instance, where do you want to live? What are the most important features to have in your home, and how do you envision living in the space long-term? What is the better investment in the long run: renovating your older home or starting new?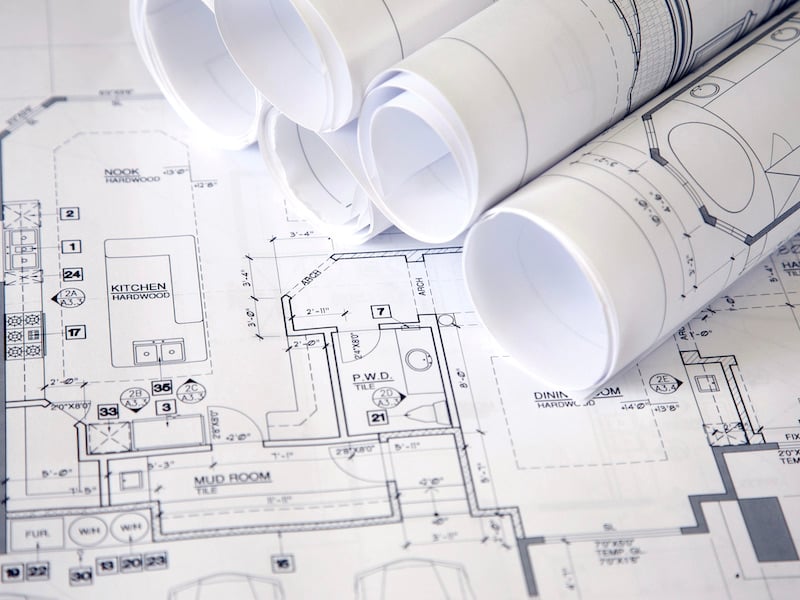 Location Considerations
If you love your location, your neighborhood and your neighbors, then it may make sense for you to remodel your current home to meet your needs. Ask the homebuilder that you've chosen to determine if your remodeling dreams are feasible and your budget is realistic. An experienced homebuilder should know if the local regulations will allow you to build that big addition you want or if you can take out the load-bearing wall between your kitchen and your family room.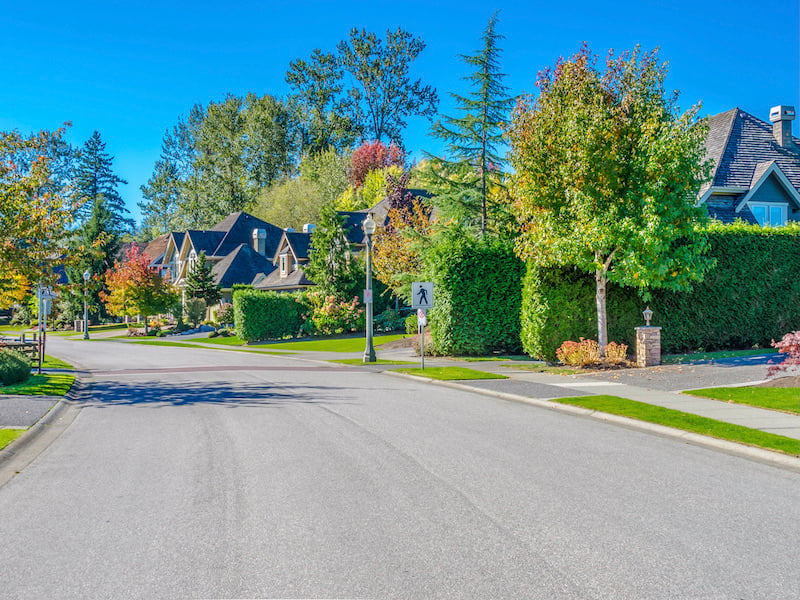 Functional And Aesthetic Considerations
Maybe your current home will still not meet your long-term requirements even if it is remodeled. With a whole-house renovation, you may never attain the features that brand new construction innately offers, such as an open-concept floor plan, greater energy efficiency and an overall higher level of comfort. Will the ceiling height on the main level or lower level always be too low or will the tiny basement not be able to accommodate the extra bedroom and bathroom that you need? If you're going to spend a lot of money, time and energy and still not have the home that you want, it's time to start planning for a new place to live.
It can be hard to find the perfect home in the perfect location in the Washington, DC area, so consider tearing down your old house and building a brand new home on the same property. This way, you can live in the neighborhood that you love and have the home that looks the way you want it to and works for your family's lifestyle. Just be sure to consult with a reputable homebuilder to see if what you want to do is achievable and affordable.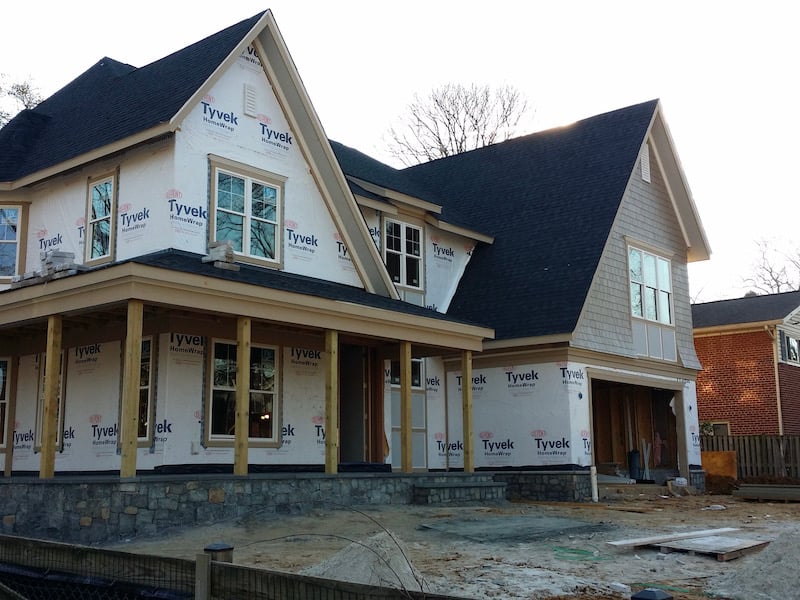 Financial Considerations
On a cost-per-square-foot basis, a major remodeling project is usually more expensive than new construction. Why? Even when you are working with experienced professionals, there are often surprises along the way when remodeling an older home. Removing walls and tearing up floors means potentially finding unforeseen issues that can lead to unanticipated, higher construction costs. A 30-year old home may need new HVAC systems, new plumbing fixtures, a new roof, new exterior finishes, updated electrical systems and much more. It can be costly to remove the old systems and materials and install the new ones. While many of these issues can be identified in advance, sometimes they are uncovered when the remodeling process is well underway, so don't forget to plan for unexpected contingencies when developing your overall budget.
Here's an important tip: select all of your materials and finishes early on during the design phase of your remodeling project. Your homebuilder can then provide you with final pricing before construction ever starts. This way you have the time to make any necessary adjustments to ensure that you are remaining within the financial parameters you set for yourself.
With custom home construction, you should make all of your selections early on in the process, too. This will allow you to remain within your budget and your homebuilder can gain cost efficiencies when hiring subcontractors and when purchasing materials. Since custom home building literally starts from the ground up, the various elements of the design and construction process proceed in a specific, well-planned order. Other than some unanticipated weather conditions, there are typically few surprises with new home construction when you work with an experienced architect and a professional homebuilder.
Whether you are remodeling or building a brand new home on your property, it's prudent to do some research to make sure that you aren't over-improving for your neighborhood, which may make resale difficult in the future.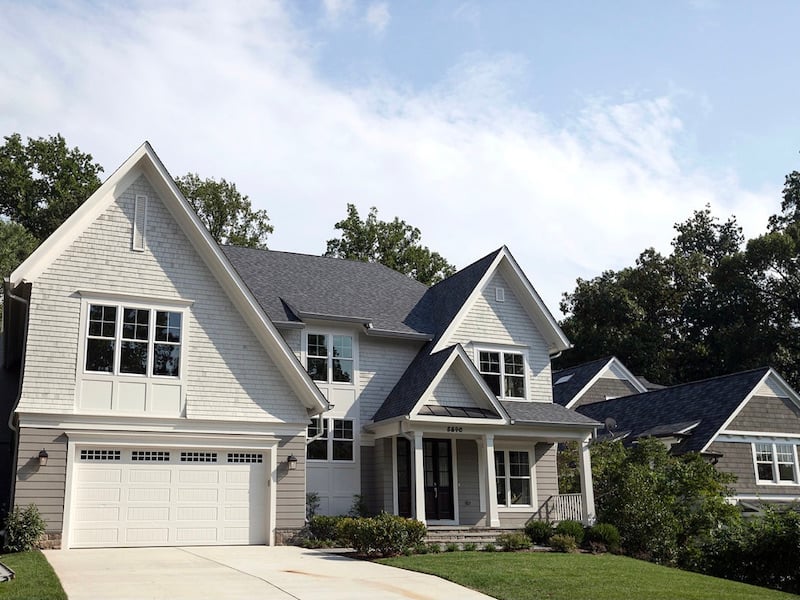 There are certain costs that can be associated with both renovations and new home construction. Be sure to factor in these expenses when crafting your budget.
1. Deconstruction Costs
Renovation projects involve "deconstruction" which adds to the cost of your project. For example, drywall, cabinetry, flooring, windows and doors must be removed before construction can begin. If you are planning to build a new custom home where your current home or another older house now stands, the entire structure must be deconstructed. In either case, you may be able to take tax deductions if you donate the old cabinetry, plumbing fixtures, etc. to various charities, so consult with your accountant to see what benefits you may gain from the deconstruction process.
2. Architectural Fees
Some architects specialize in renovations and others in custom home design, while some do both. Hire an architect who is an expert in the type of project you want to undertake. For example, if you wish to build a contemporary residence, find an architect who has designed many homes in this particular style. Regardless of the type of project you are embarking upon, be sure to include architectural fees in your budget.
3. Financing and Closing Costs
Consult with your financial institution, your accountant and your settlement attorney to fully understand all costs that will be associated with financing and closing on your project.
4. Moving Costs
If you are planning a whole-home renovation, you may have to move out temporarily. If you are planning to knock down your old home and build a new one on the same property, you definitely will have to move out for a while. And, if you are selling your current house and building a custom home for your family on a new lot, you will also have to move at some point. In any of these scenarios be sure to budget for rental fees and costs associated with moving from one residence to another.
Planning Considerations
With thoughtful planning and careful research, you can clearly identify your objectives and decide which path is right for you: remodeling your home or building a new one. Determine your budget, hire a trusted homebuilder and enjoy the process! For more information, download our eBooks or contact us. We're happy to discuss your project with you.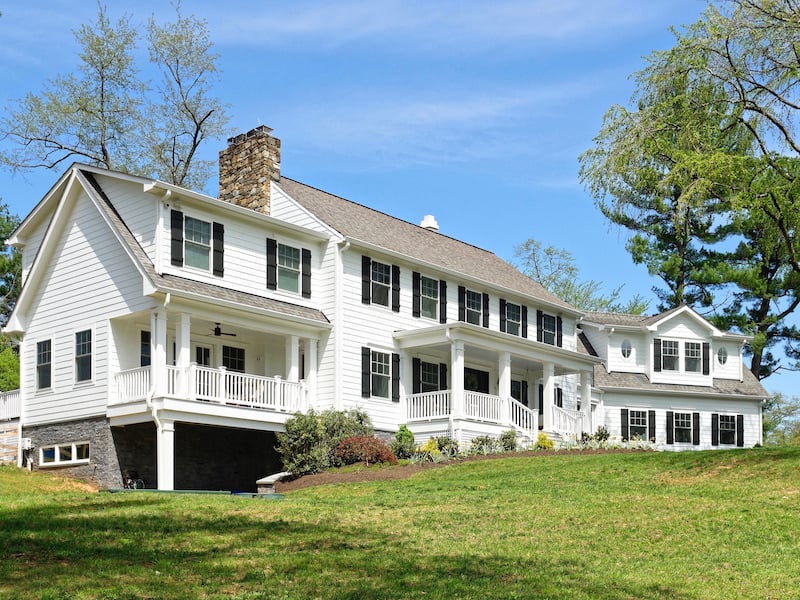 At Meridian Homes, we specialize in luxury renovations and custom home building in the Washington, DC area. Our mission is to create exceptional residences that exceed expectations. Our highly personalized design process and careful management of every project have earned us a reputation over many years for outstanding client service and solid, beautiful craftsmanship. Contact us today to begin your custom home or remodeling project.