How To Select A Sink That Suits Your Needs And Complements Your Decor
Few fixtures in a home are as hardworking as the kitchen sink. It must be durable and functional, while also serving as a design element in a kitchen. You will make many decisions while planning for your remodeling or custom home project, but not many are as fundamental and important as choosing the right style of kitchen sink.
What type of sink will suit your needs and complement your decor? Research all of your options, narrow it down to your favorites, and keep an electronic scrapbook of photos to share with your homebuilder or interior designer. To get you started, here are the 6 most popular sink styles to consider for your new kitchen.
1. Single-Bowl or Double-Bowl Sink
Single or double? It's a personal preference. Carefully consider your daily habits when deciding which type of sink configuration you want in your new kitchen.
The basin of a single-bowl sink is larger, and often deeper, than the basins in a double-bowl sink. This can be a benefit when you are washing large items like pots and pans. It's also helpful if you prefer to soak all of your dishes in the sink before loading them into the dishwasher.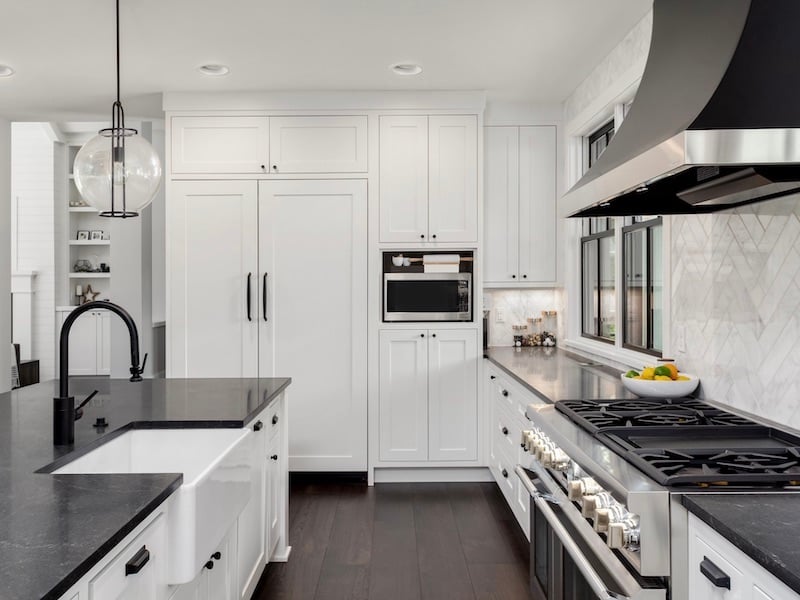 A double-bowl sink allows you to multitask. You can wash dishes on one side and rinse them in the other basin. Or, two cooks can prep food at one time by using the separate sink basins.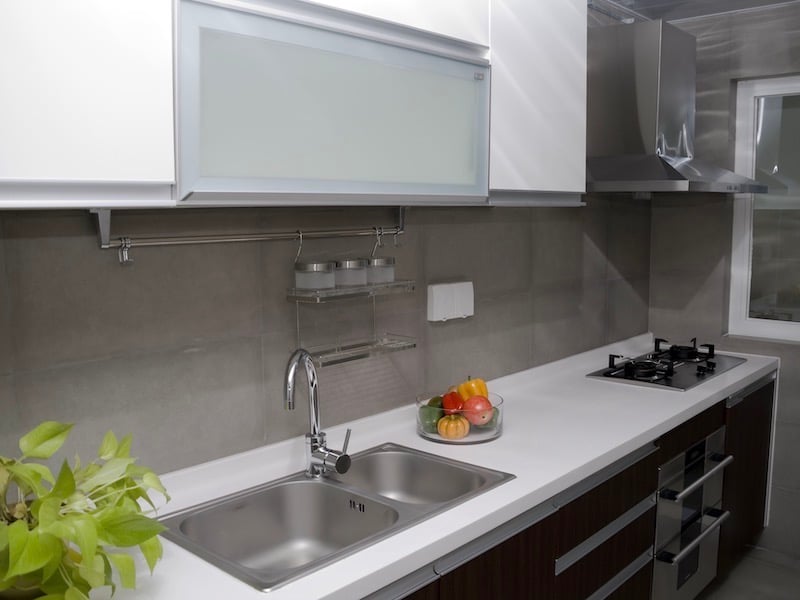 2. Undermount Sink
An undermount sink is attached to the bottom side of the countertop and is supported by the base cabinets. This allows the basin to sit below the countertop. The uninterrupted surface between the countertop and the sink makes cleanup easy as there is no edge or "lip" where crumbs and debris can get caught. This type of sink can only be used with solid-surface countertops such as granite, marble or quartz.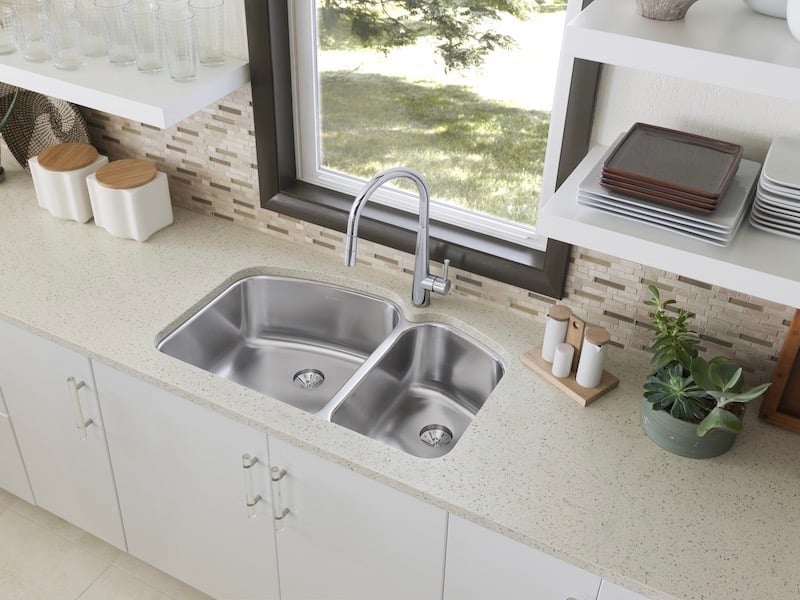 Image courtesy of Elkay, available at Ferguson Bath, Kitchen & Lighting Gallery
3. Self-Rimming or Drop-In Sink
A self-rimming or drop-in sink is set into a hole that is cut into the countertop. The sink's weight is supported by a rim that extends above the countertop surface. This type of sink is available in stainless steel, porcelain or enameled cast iron and it is the easiest type of sink to install. Food debris can get caught between the edge of the sink and the countertop, so you may need to use a small brush to clean around the rim.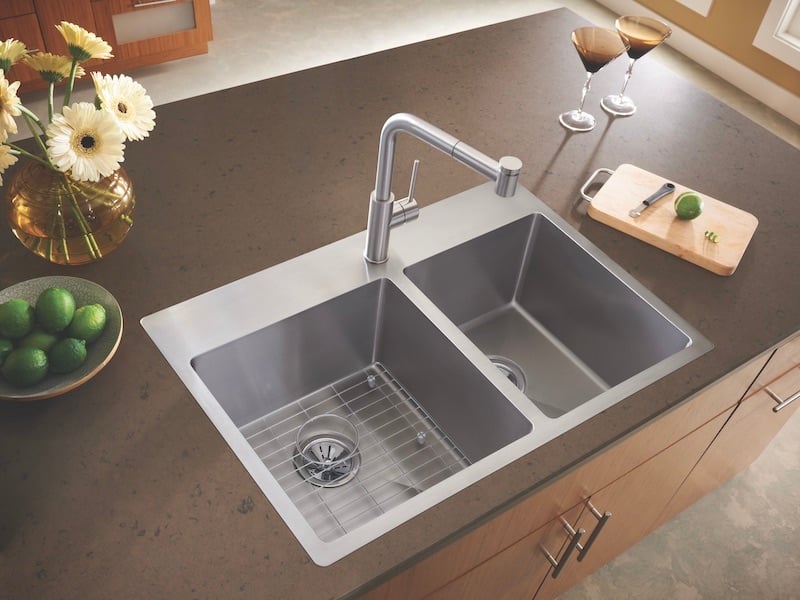 Image courtesy of Elkay, available at Ferguson Bath, Kitchen & Lighting Gallery
4. Integrated Sink
An integrated sink is molded from the same material as the countertop, creating one seamless element that has a luxurious, modern aesthetic. Integrated sinks and countertops can be made from natural stone such as granite, from a manufactured material such as stainless steel, or from a composite material such as quartz. Opting for an integrated sink can give you a distinctive, custom look in your new kitchen.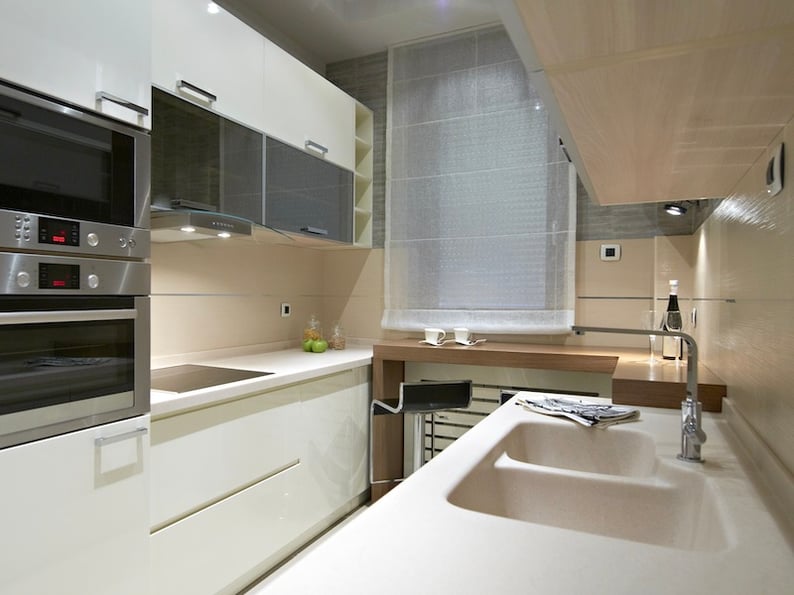 5. Farmhouse or Apron-Front Sink
A farmhouse or apron-front sink is oversized, has an exposed front, and can be a striking focal point in a kitchen. Porcelain or copper apron-front sinks fit perfectly in rustic farmhouse-style kitchens. Apron-front sinks in stainless steel or cast iron have more modern look, especially when coupled with stainless steel appliances. And practically speaking, apron-front sinks are deep and wide enough to hold large pots and platters, making cleanup easier.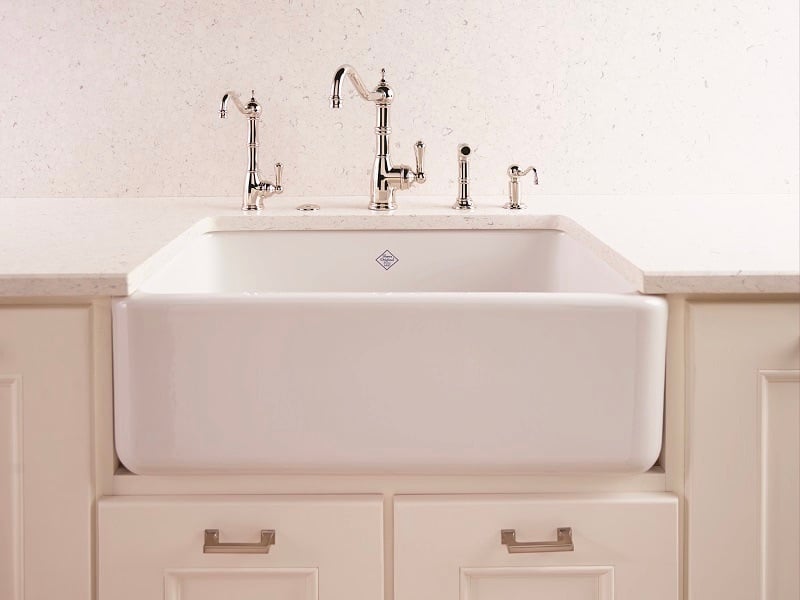 Image courtesy of Rohl, available at Ferguson Bath, Kitchen & Lighting Gallery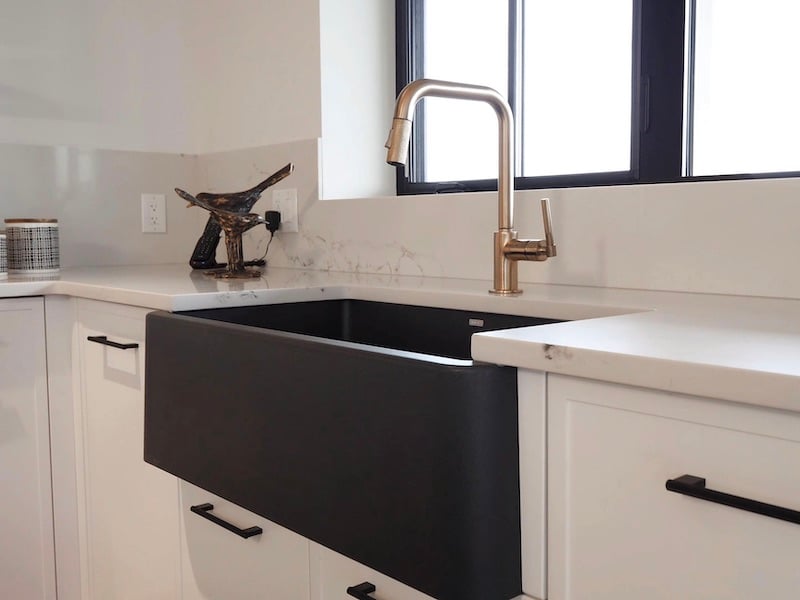 6. Prep Sink
Typically, a prep sink is separated from the main sink so that more than one cook can be working in the kitchen at the same time. Often, prep sinks are installed in the island for maximum functionality. They come in a wide variety of shapes and sizes, so choose a style that works with your kitchen design and fits into the space you have allocated.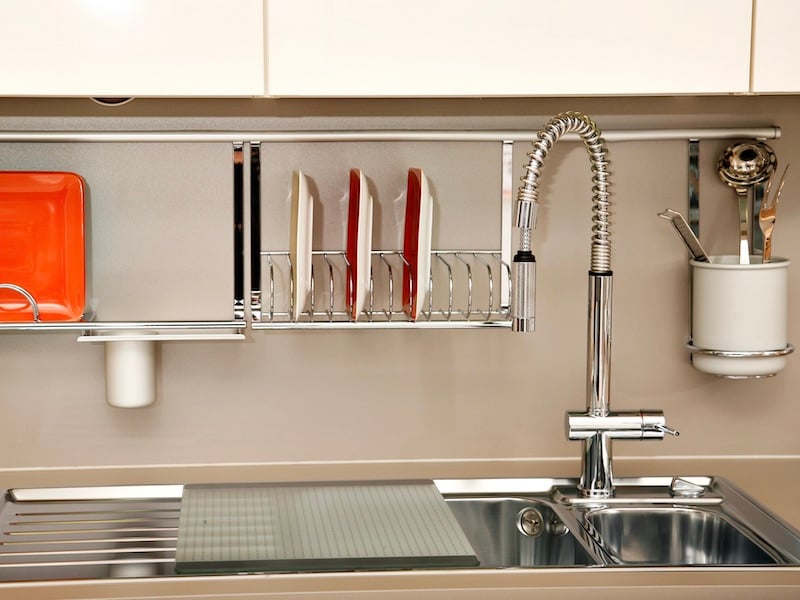 Kitchen sinks can be far from boring and utilitarian. Some manufacturers offer a wide range of accessories to customize your sink, including cutting boards, utensil trays, drying racks, coolers and colanders. As you search for a sink, keep in mind that functionality is very important, but aesthetics are also key. Choose a sink that works with the style and look you are trying to achieve for an overall cohesive design in your new kitchen.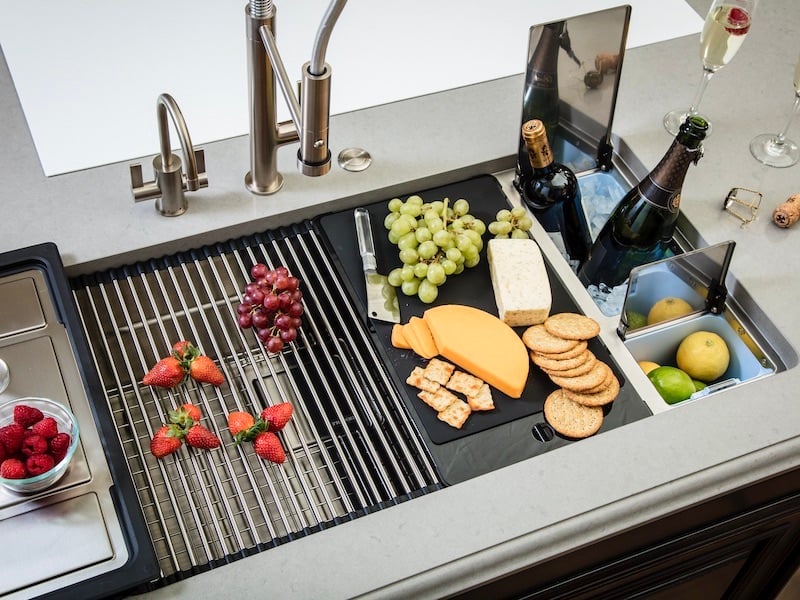 Image courtesy of Franke, available at Ferguson Bath, Kitchen & Lighting Gallery
At Meridian Homes, we specialize in luxury renovations and custom home building in the Washington, DC area. Our mission is to create exceptional residences that exceed expectations. Our highly personalized design process and careful management of every project have earned us a reputation over many years for outstanding client service and solid, beautiful craftsmanship. Contact us today to begin your custom home or remodeling project.