From Colonial To Victorian, Learn About The Key Elements Of Traditional Style Architecture
Traditional architecture draws inspiration from the past. The Colonial style reigned supreme in the 18th century and has evolved over time. Greek Revival architecture became popular during the mid-19th century, and was followed by the Victorian and Neoclassical periods. And, the Cape Cod-style bungalow home was the answer to a post-World War II housing boom. All of these types of traditional home design can be found in the Washington, DC area. What's your favorite?

Colonial
Colonial architecture originated in the 1600's when Europeans were settling in the new American colonies. There are variations of original colonial architecture in different regions of the United States but they all have certain features in common, such as symmetrical design, steep or gabled roofs, large chimneys and double-hung, multi-paned windows. Colonial style homes are rectangular with a four-over-four design, meaning two rooms deep, two stories high and two rooms on either side of a staircase. Today, the term "colonial" usually refers to colonial revival architecture, typically in the Georgian style.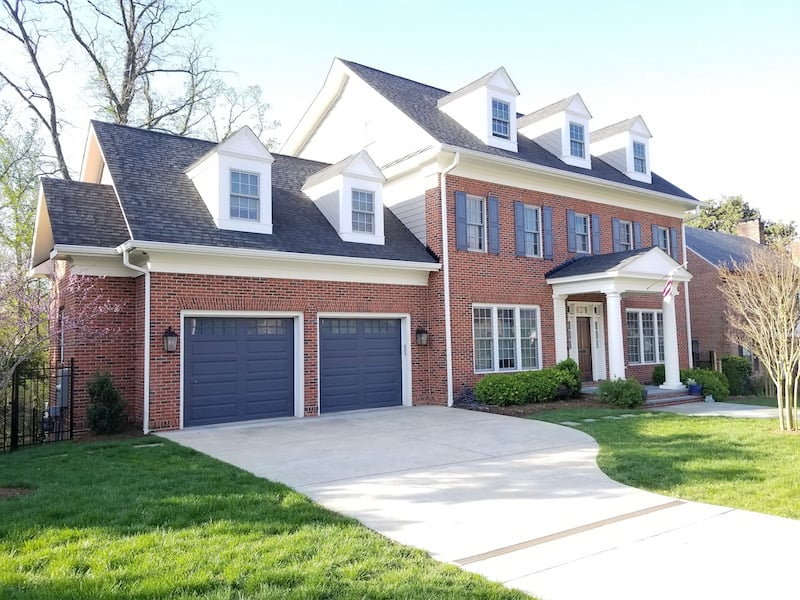 Georgian Colonial
Georgian Colonial architecture has a formal style and a square, symmetrical shape. Double-hung, multi-paned, shuttered windows are evenly spaced across the front of the home. A paneled front door is flanked by flattened columns and covered by a decorative pediment. The roofline has dental molding, and sometimes, there are dormer windows jutting out. Georgian Colonial homes have brick or wood exteriors, depending upon the region of the country in which they are located. The interior of a Georgian Colonial is designed around a central entrance, hallway and staircase, and there are either two or three stories.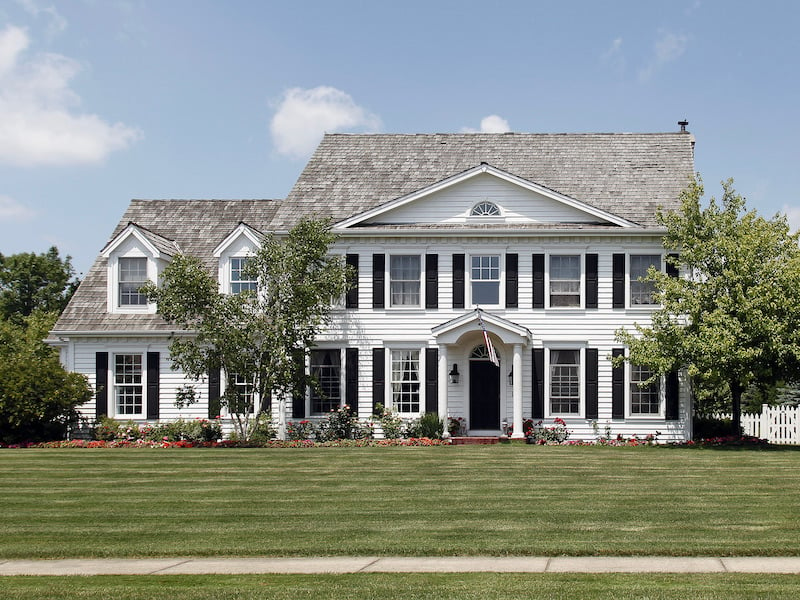 Federal Colonial
Federal Colonial architecture is also known as the Adams style. Like Georgian Colonial architecture, a Federal Colonial style home is symmetrical, square and designed around a central hallway. However, the facade of a Federal style home is more ornate with tall columns or pilasters surrounding the front door. An elliptical fan-shaped window or ornamentation is directly over the door, as is a decorative pediment. Embellishments such as swags and garlands, and geometric shapes such as ovals, circles and hexagons, are also hallmarks of the Federal style, as is a brick exterior instead of clapboard.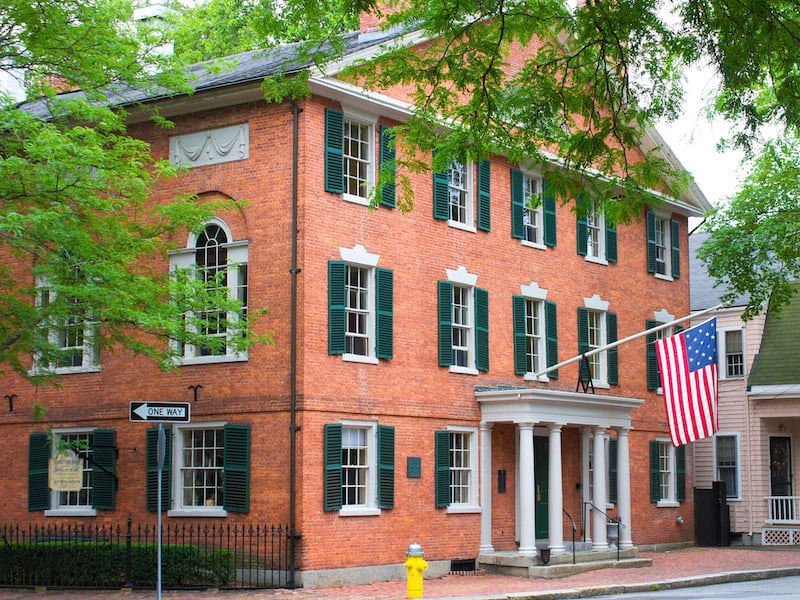 Dutch Colonial
The Dutch Colonial shares similarities of other Colonial style homes including symmetry, multi-paned windows, entries with decorative pediments and brick or wood exteriors. But the distinguishing characteristics of a Dutch Colonial are its broad Gambrel roof with end gables and flared eaves. This distinctive profile gives a Dutch Colonial the description of a "barn house." Often, a wide porch spans the front of the home, too. Original Dutch Colonial homes had a barn door at the entry to allow for airflow while keeping farm animals from coming indoors.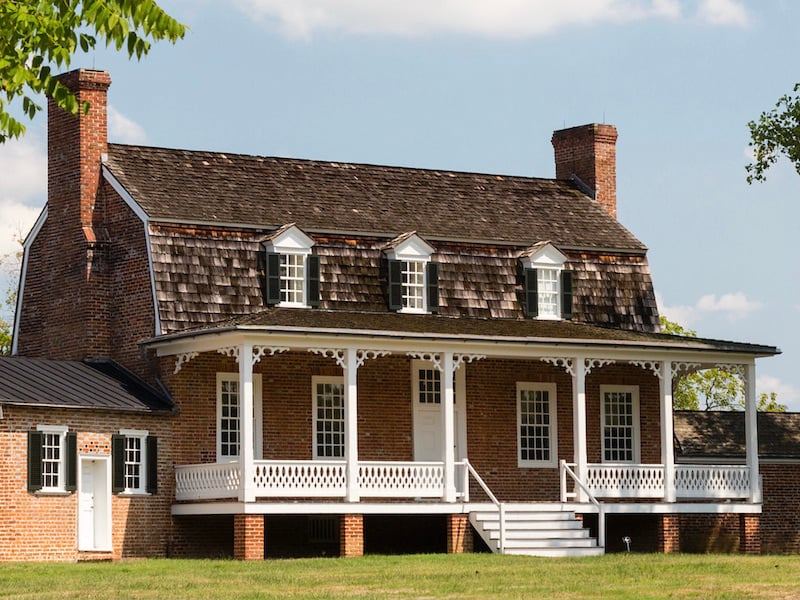 Cape Cod
A Cape Cod home is a simple cottage that is one or two stories tall. It is characterized by a low profile and a steeply pitched roof with end gables. Cape Cod homes have a symmetrical appearance, shuttered windows on the first level and dormers above. Wood shingles or clapboard are used for exterior siding. The interior is designed around a central hallway with equal space on either side. Newer Cape Cod homes often have porches with columns.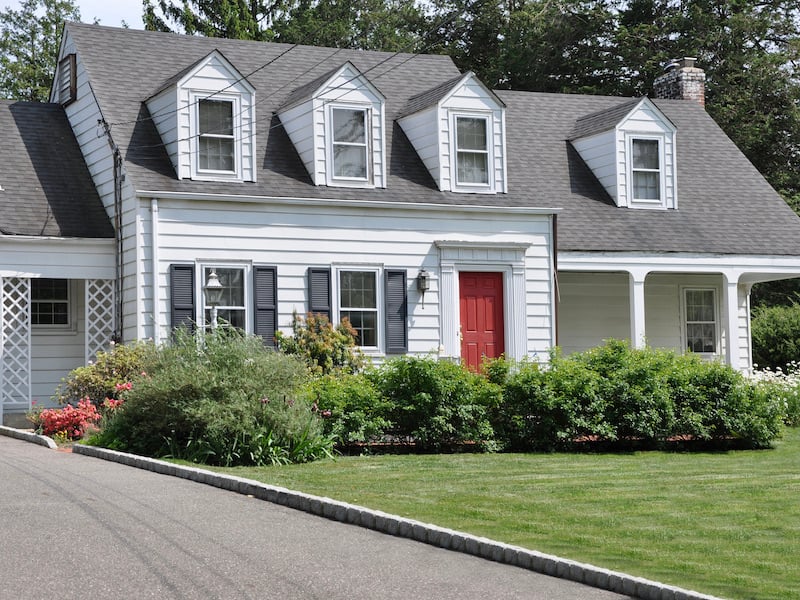 Greek Revival
Many Greek Revival homes are modeled after Greek temples, such as The Parthenon. This style of architecture features tall columns and pediments, a painted plaster or clapboard exterior and a horizontal transom over the front door. Bold moldings and detailed embellishments exemplify the Greek Revival style, too.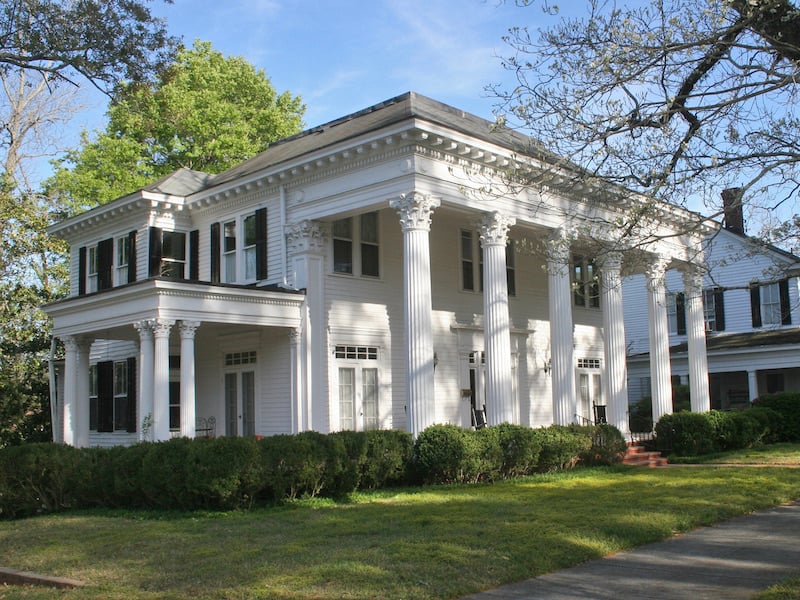 Neoclassical
Neoclassical architecture became popular in the early part of the 20th century, typically along the East Coast. This style was widely used in designing institutional buildings and was adapted for residential architecture, too. Symmetry of form, very tall columns and elaborate doorways are characteristics of the Neoclassical style. Windows are typically double-hung, divided into six or eight panes, have shutters and are evenly spaced across the home's facade.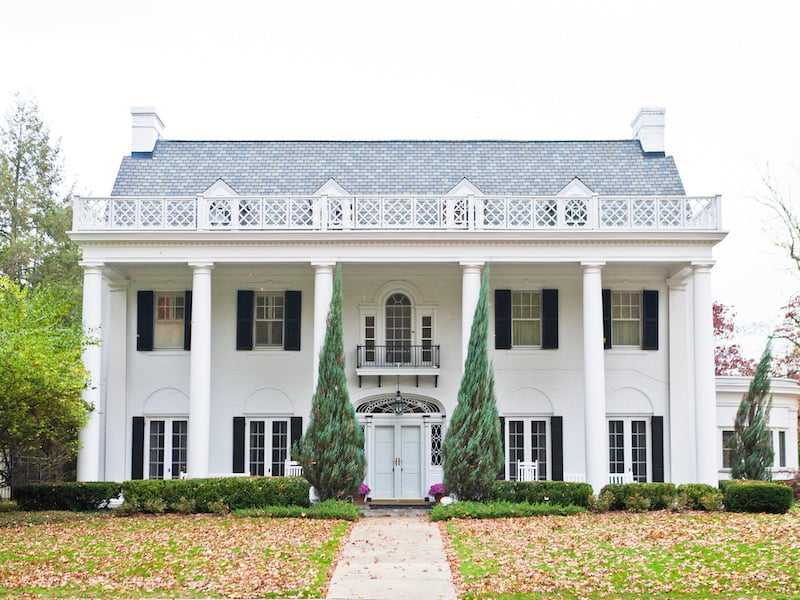 Tudor
The Tudor style originates in England and has certain characteristics that create a very distinctive look. The roof on a Tudor home is steeply pitched and has a main gable which is often paired with side or cross gables. The first story of a Tudor home is typically clad in stone or brick, while the upper floors feature decorative wood half-timbering. The windows are casement style with divided panes. Large chimneys are another distinguishing feature of Tudor architecture as is an embellished, covered front entrance.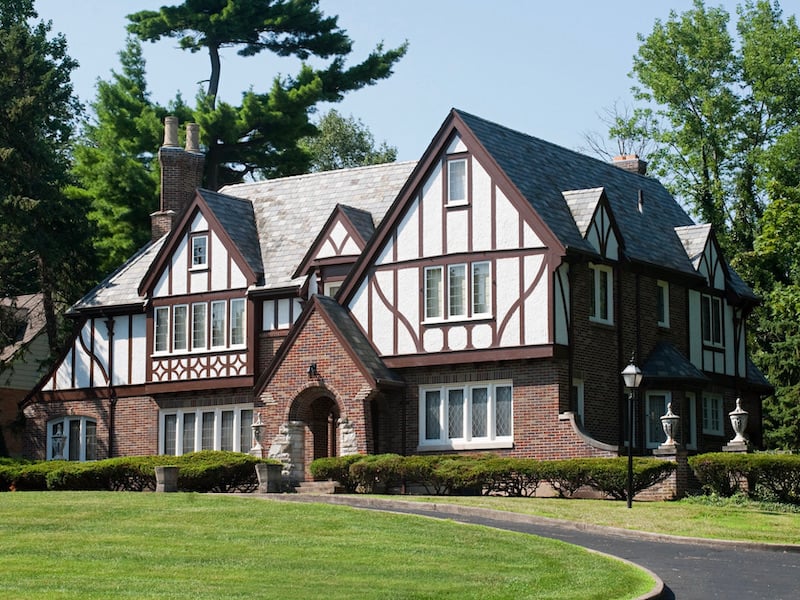 Victorian
Victorian architecture also originates in England and is marked by ornamentation and flourishes. The Victorian style features wraparound porches, bay windows, steeply pitched roofs, fancy gables and asymmetrical design. Octagonal or round towers and turrets with rooftop finials are hallmarks of this style, too. Victorian homes have a whimsical appearance, are highly decorated with intricate trimming and often have brightly painted facades.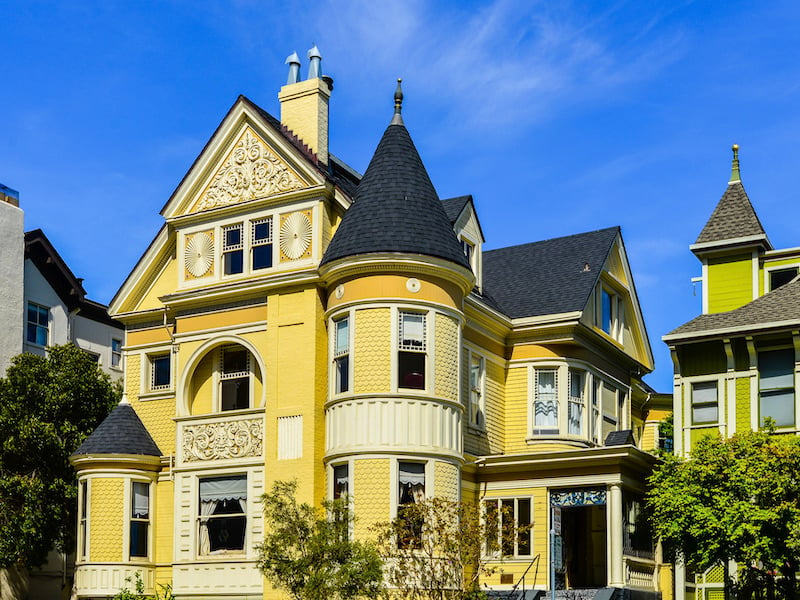 At Meridian Homes, we specialize in luxury renovations and custom home building in the Washington, DC area. Our mission is to create exceptional residences that exceed expectations. Our highly personalized design process and careful management of every project have earned us a reputation over many years for outstanding client service and solid, beautiful craftsmanship. Contact us today to begin your custom home or remodeling project.
Arts and Crafts Architecture and Home Design
Contemporary Architecture and Home Design