2019 Maryland Building Industry Association – Montgomery County Custom Builder Awards
Gold Medal Winner: Renovation Over 2,000 Square Feet
Our clients fell in love with the tranquil lake and charming gazebo on this incredible property, but they knew that the old house that stood there needed significant updating and expansion to accommodate their young family. In order to meet their needs, we gutted the existing house and built additions that were designed to blend seamlessly with the original structure.
The house had "good bones" and stood on a perfect vantage point on a wonderful site, but there were considerable challenges that complicated both design and construction during the renovation process. We were surprised to discover that the house was built entirely of structural concrete and this was concealed by what appeared to be lap siding. When the concrete slab floors made demolition and construction difficult, parts of our original planning had to be adapted to work with some of the unusual existing conditions. However, our collaborative approach to problem-solving and design yielded incredible results for our clients and they are delighted with their new home.
The upper level of the renovated home now has a beautiful master suite with a beverage center and a luxurious spa-like bathroom. Two of the spacious bedrooms share a bathroom that features part of the original stone chimney, and the fourth bedroom has a lovely ensuite bathroom. A wooden barn door in the upstairs foyer conceals the conveniently located laundry room that has built-in cabinetry and shelving.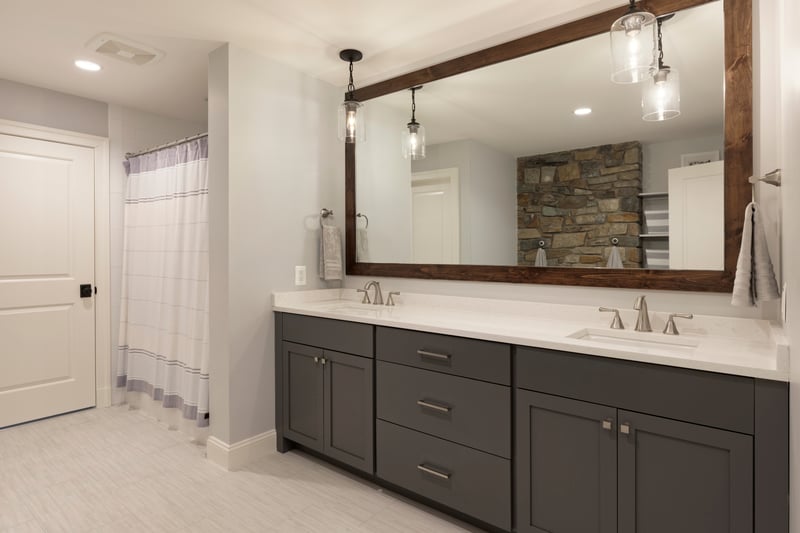 On the main level, there is an expansive gourmet kitchen with marble countertops and a striking royal blue island. The kitchen opens to the family room and beyond that is an outdoor living space with a patio and play area. As requested by our client, we were able to incorporate some of the original rustic stone flooring and a massive fireplace into the design of the new dining room. Other highlights of the main level are a cozy study and a highly functional mudroom.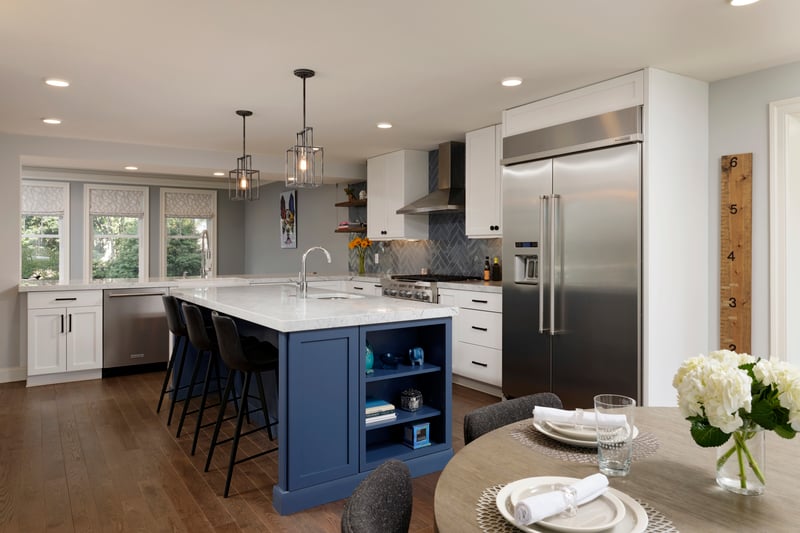 The fully finished lower level has a guest bedroom, full bathroom, a charming built-in custom playhouse tucked under the stairs, and for the adults, a gym with a mirrored wall and artificial grass underfoot!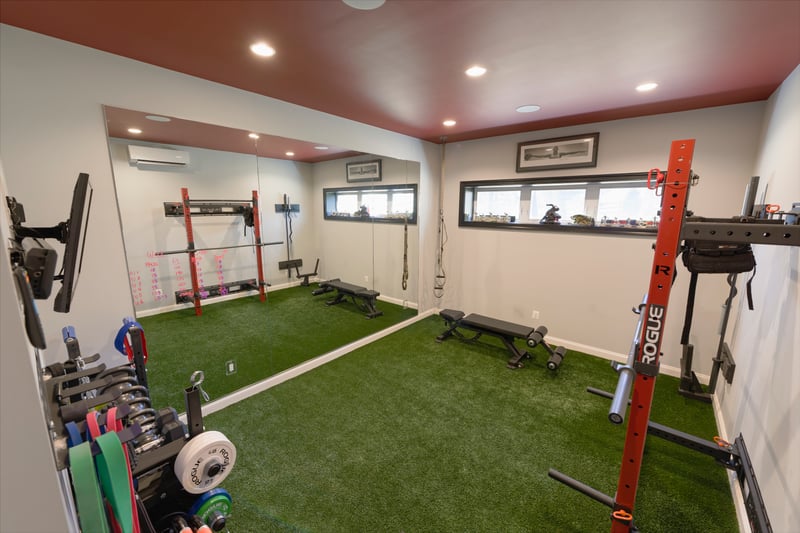 Lastly, two covered porches offer scale, depth and grace to this renovated home. As we envisioned, the final product sits majestically overlooking the lake with the new garage wing wrapping around at an angle, giving the house a sensitive presence.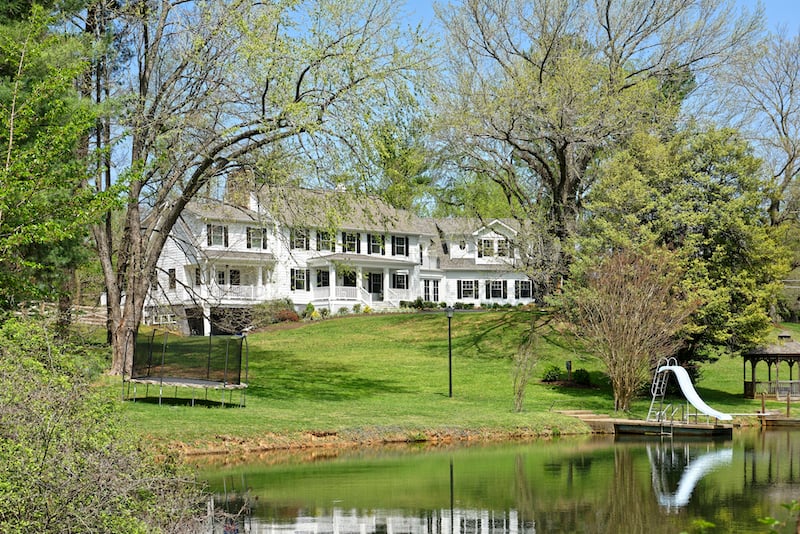 Click here to watch our video of the evolution of this amazing project!