How To Make The Entryway To Your Home More Inviting
A front porch is an architectural structure that provides shelter when entering or leaving a home. It has a roof that is supported by columns, walls, or beams, and it connects the outdoors to the indoors. Whether you have a wrap-around veranda, an expansive farmhouse-style porch, a gabled bungalow porch, or a small portico-covered stoop, the entryway to your home should look inviting and well-maintained. It's easy to transform your front porch into a beautiful outdoor living area and boost the curb appeal of your home by following these 10 steps.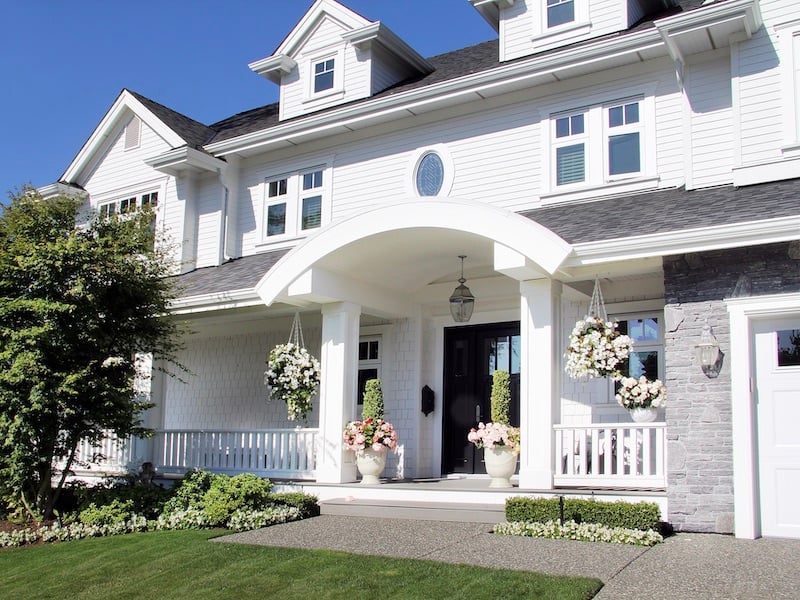 1. Give It A Good Cleaning
It may sound simple, but a good cleaning can dramatically improve the look of your front porch. First sweep away all the cobwebs and debris, then power wash or hose down the porch, siding, trim, steps, and walkway. Make sure your windows are sparkling clean and the welcome mat is in good condition.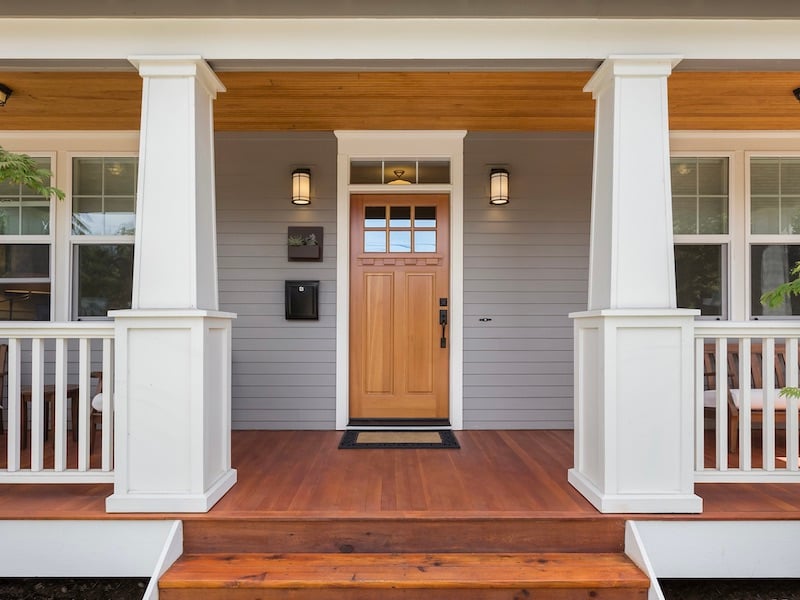 2. Freshen Up The Paint
A fresh coat of paint can elevate the look of the entry to your home. Exterior paint can also protect the siding, trim, windows, and doors from changing weather conditions and damaging mold or mildew. You can touch-up with the same colors you already have, or you may want to consider a new color scheme. For more tips and information, read our article "How To Select The Right Paint For The Exterior Of Your Home."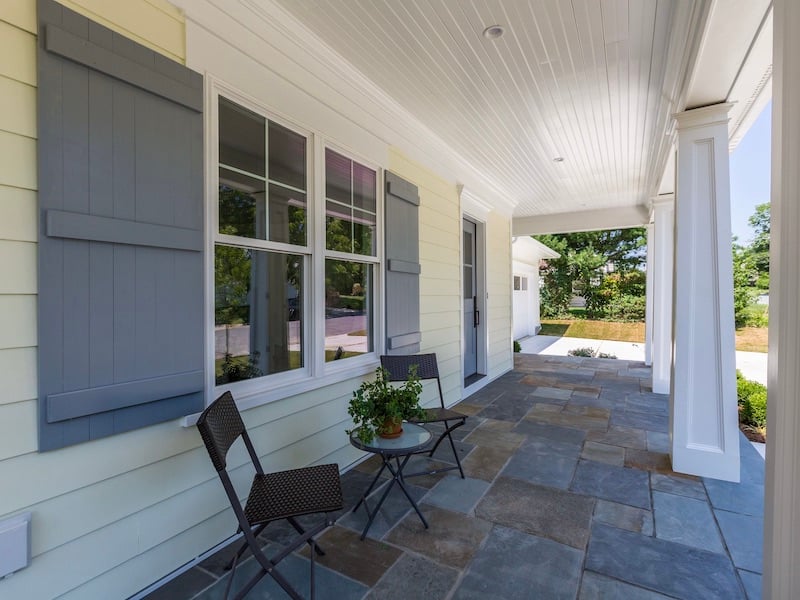 3. Restore The Front Door
As the portal to your home, your front door should be well-kept and attractive. If your door is old, warped, and dated looking, it may be time to swap it out for a new model that is more pleasing to the eye, secure, and energy efficient. Before you make a purchase, weigh the maintenance requirements of the material you choose and consider how your new front door will work with the architectural style of your home.
If your door is in good shape but just needs a refresh, a new coat of paint or stain could be the simplest route to take. After you strip the door, repaint or restain the surface and apply a sealant to protect it from the elements. Replacing the hardware is an easy way to spruce up the look of your front door, too.
How Do You Choose The Right Front Door For Your Home?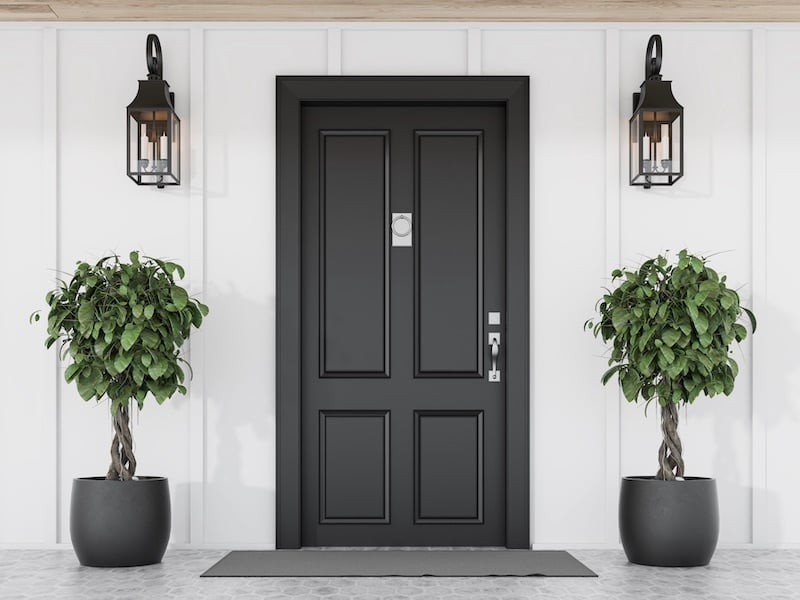 4. Refinish The Wood Porch Decking, Rails, And Stairs
Wood needs regular maintenance to keep it looking good. When paint is peeling or the stain seems uneven on your porch decking, rails, or stairs, it's time to refinish the wood. Begin by sanding the surfaces that you plan to refinish and replace all warped or rotting boards and trim. Choose a paint or stain that will complement the style and color of your home and apply an appropriate sealant.
The Different Types And Finishes Of Paint For The Inside And Outside Of Your Home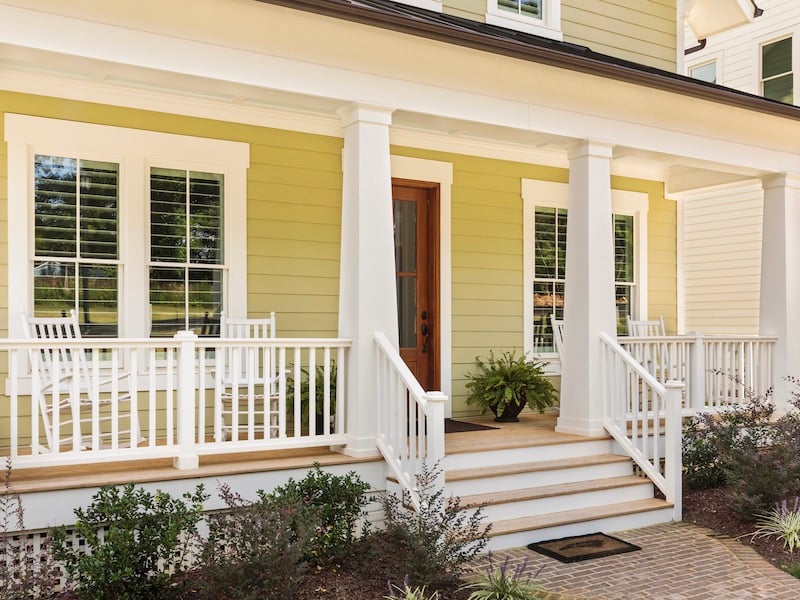 5. Update The Columns
If your porch columns have seen better days, you don't necessarily have to rip them out completely to give them a fresh, updated appearance. As long as there are no structural issues, you can just sand and paint them. If you want to change the style of the columns, remove the exterior coverings, and install prefabricated wraps that go around the inside supports or posts. Wraps not only change the look of the columns, but they can also protect the supports from rot and moisture. These wraps are available in a variety of styles and are made from durable fiberglass, PVC, or composite materials, so they require little maintenance.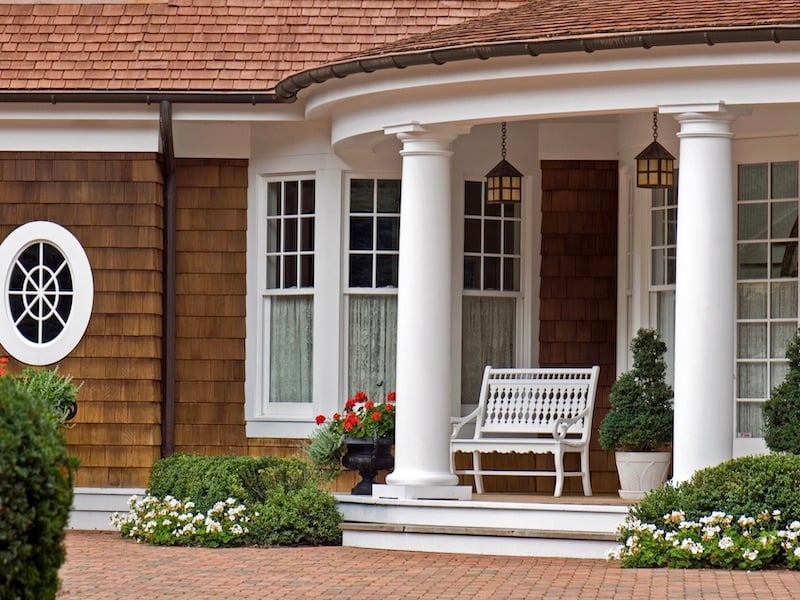 6. Invest In Outdoor Furniture
Invest in some durable outdoor furniture for your front porch to make your home appear warm and welcoming. It's easy to create a space where you can enjoy some late-afternoon sun, read a book, or chat with your neighbors. Incorporate pieces like suspended swings, gliding benches, or rocking chairs into your porch decor for a little whimsy and fun. Don't forget that the style of your outdoor furniture should mirror the decor in the rest of your home for a cohesive look.
How To Choose The Best Outdoor Furniture And Accessories For Your Home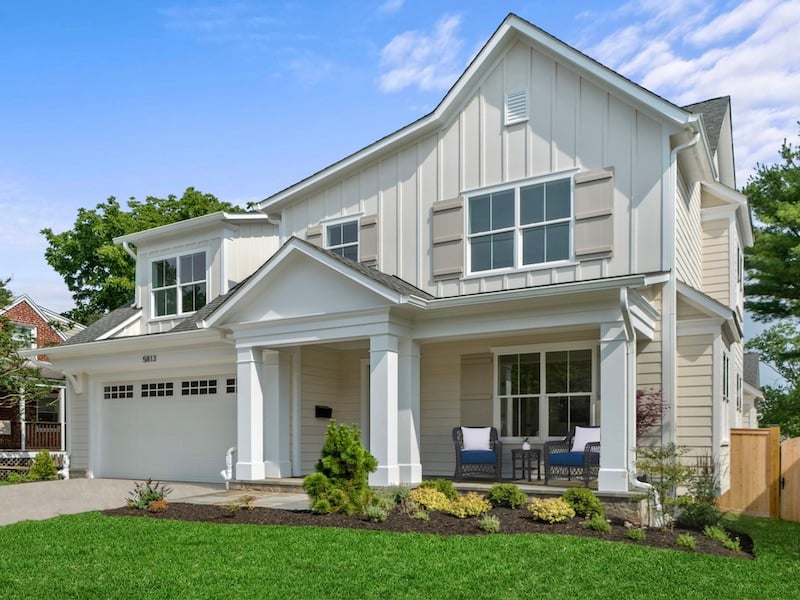 7. Affix New House Numbers
Personalized house numbers can make a surprising difference to the character of your front porch. If the numbers you have affixed to your home are past their prime, get some new ones. Some online stores offer house numbers that are unique and special to showcase your personal style, unlike those that you will find at your local box store.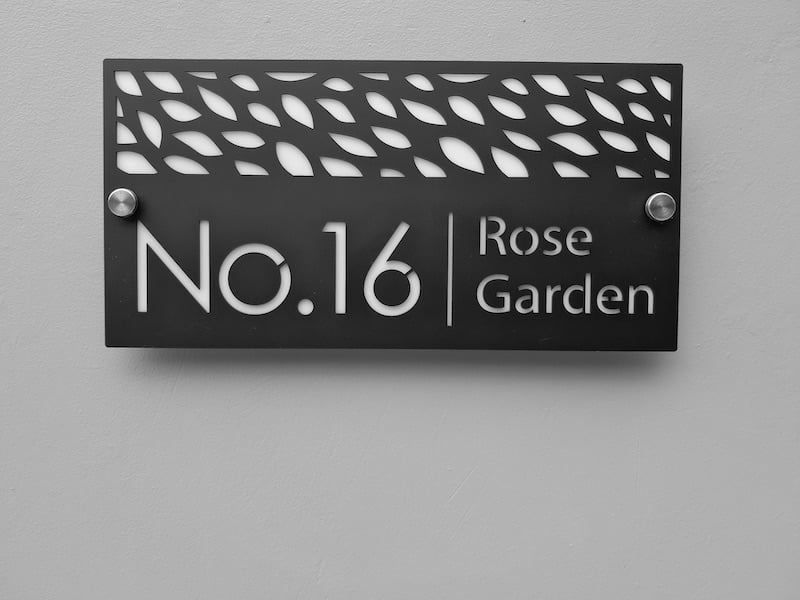 8. Accessorize With Stylish Seasonal Decor
Add some carefully selected seasonal accents to your front porch to make it look warm and inviting without being too cluttered or messy. Change out the welcome mat for each season, hang a simple wreath on your door, or dress up your rails with some holiday greenery if it suits your style. Just remember that a little bit of accessorizing can go a long way!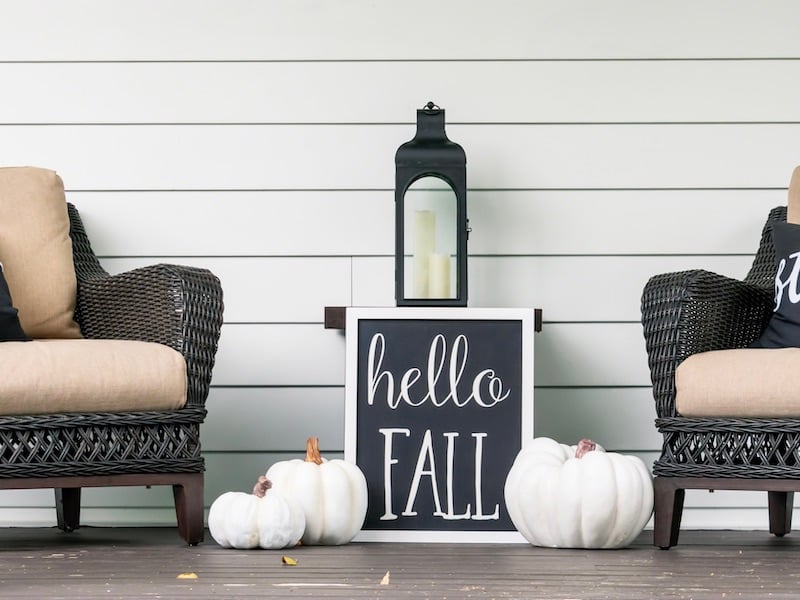 9. Add Color With Flowers
One of the simplest ways to improve the look of your front porch is by adding some planters with brightly colored, well-manicured flowers. For a symmetrical look, place matching planters on either side of your front door. If your style is more artistic, you can vary the container sizes and cluster them in odd-numbered groupings. If you do not have space on your porch for planters, add hanging baskets or window boxes that frame the front door or adorn your railings.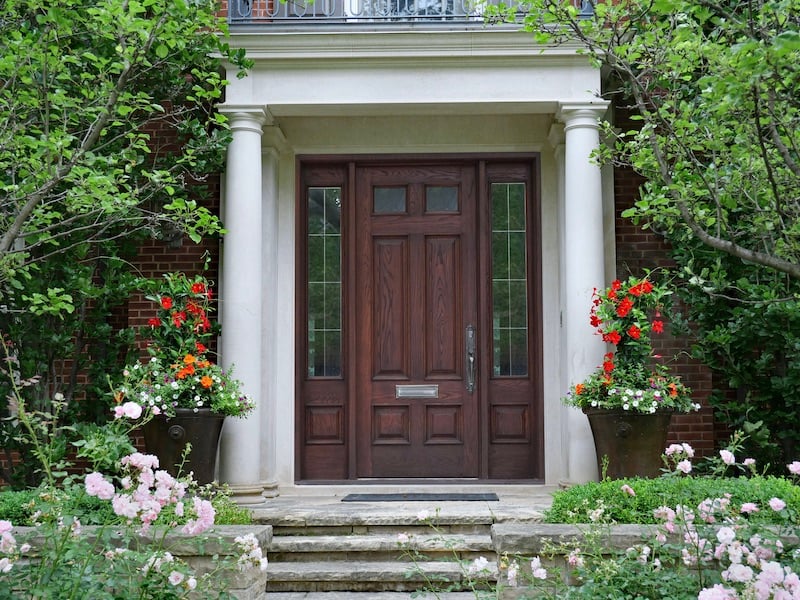 10. Improve The Lighting
Lighting is a crucial element when it comes to aesthetics and safety. An overhead statement fixture and coordinating sconces next to the door can upgrade the look of your front porch and provide extra security when nightfall comes. Be sure to choose fixtures that complement the architectural style of your home and are proportionate to the size of the space.
The Basics Of Lighting Design For Your Home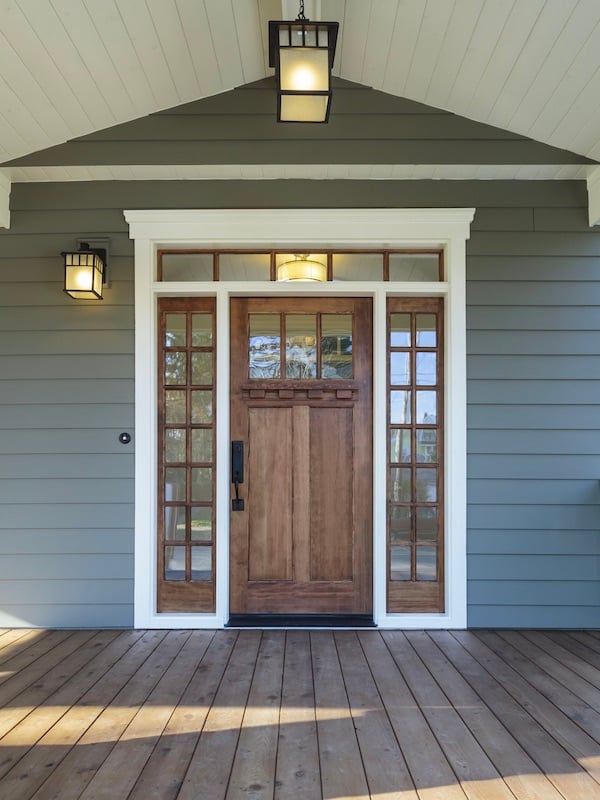 At Meridian Homes, we specialize in luxury remodeling and custom home building in the Washington, DC area. Our mission is to create exceptional residences that exceed expectations. Our highly personalized design process and careful management of every project have earned us a reputation over many years for outstanding client service and solid, beautiful craftsmanship. Contact us today to begin your custom home or remodeling project.