Interior Doors Are An Integral Part Of A Room's Decor
Interior doors seem utilitarian and uninteresting, but they can be an integral part of a room's decor. There are many styles and types of interior doors available today, so make sure you put some thought into what you are buying when building your new custom home or remodeling your existing one. Here's what you need to know when choosing interior doors for your home.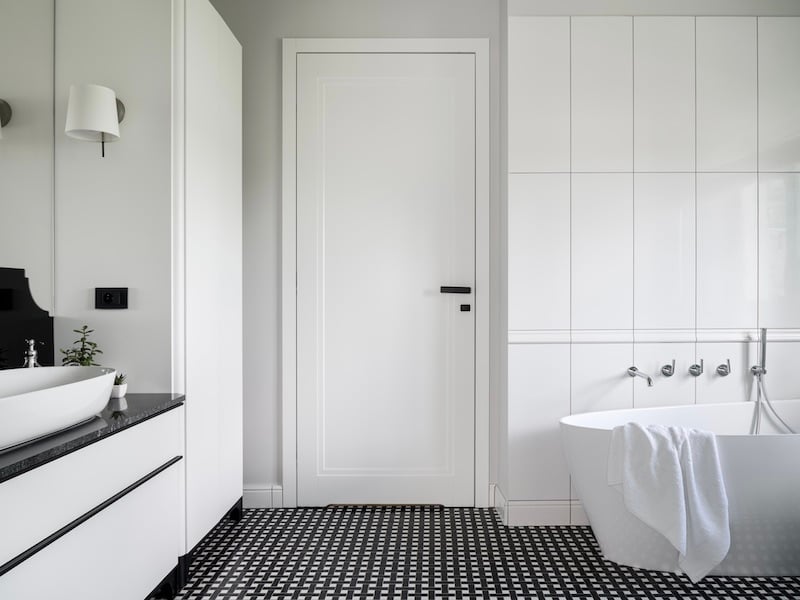 Materials Used To Make Interior Doors
The doors you pick should reflect the overall design of your home and serve their purpose in terms of providing privacy, lessening sound transmission, controlling temperature and, of course, fitting within your budget.
1. Solid Wood
Solid wood doors are made from various species such as mahogany, maple, cherry, alder, fir, and pine. Some species are hard wood, and some are soft, and they each have unique characteristics that affect the graining and color of the wood. Solid wood doors provide a high level of sound reduction. They also feel substantial in weight and have a sturdy look. Keep in mind that fluctuations in temperature and humidity can cause solid wood doors to shrink, expand, or warp, so choose a composite door instead for a bathroom or other damp area in your home.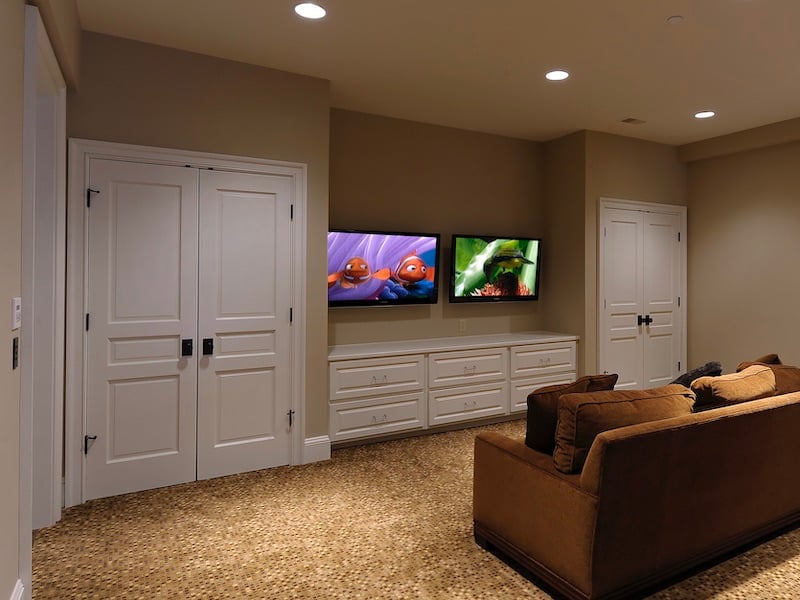 2. Wood Composite
A wood composite door is made from a compound of wood fibers, reconstituted wood, or other wood derivatives. Composite doors will not shrink or expand and are less expensive than solid wood doors.
Hollow Core Doors
Hollow core doors are popular since they are affordable and available in a wide variety of styles. The outside is made from plywood, fiberglass, or a molded composite skin, and the inside contains a cardboard honeycomb. Since the inside of the door is hollow, this type of door offers little in the way of sound deadening or temperature control, but they are the least expensive choice on the market.


Solid Core Doors
Solid core doors are heavier and transmit less sound than hollow core doors. This type of door is made from fiberglass, wood, or wood composite on the outside and a wood composite on the inside. They come in a wide variety of styles and they look and feel more substantial than hollow core doors. Solid core doors are typically more expensive than hollow core doors, but less expensive than solid wood doors.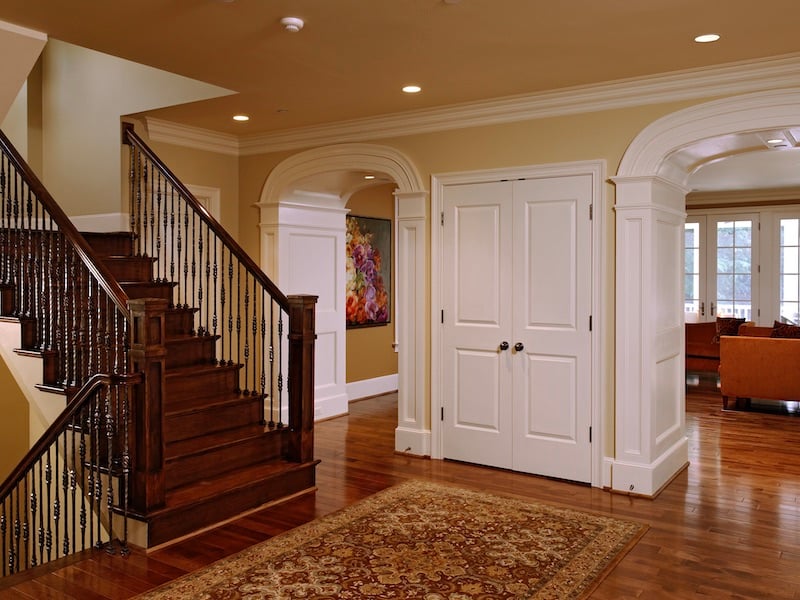 3. Metal Frame
Metal frame and glass doors offer a contemporary look and are often used as room dividers or for closet doors. This type of interior door is used for functionality and as a design element.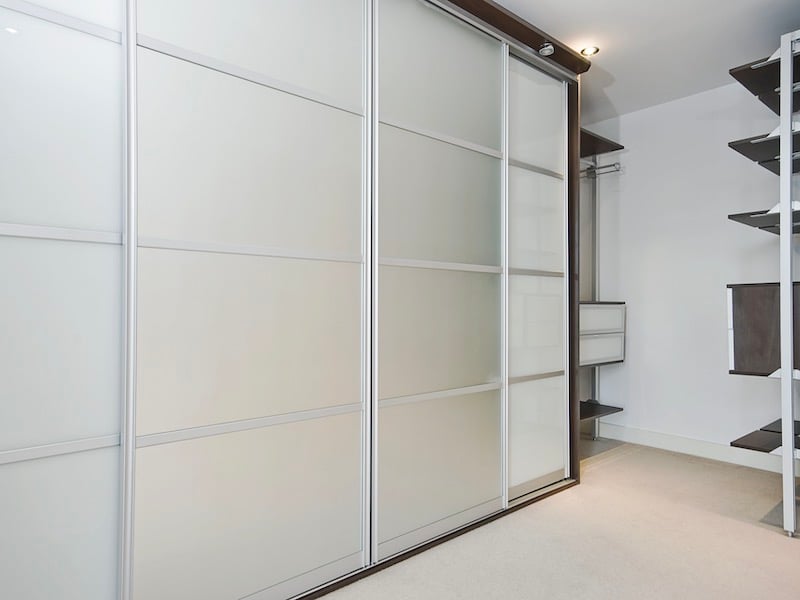 How Do You Choose The Right Front Door For Your Home?
Types of Interior Doors
There are many types of interior doors from which to choose. What you pick will depend upon the look you are trying to achieve, and the functionality of the door in each room.
1. Panel Doors
The most common type of residential interior door is called a panel door. Panel doors can be made from either solid wood or composite materials. They are constructed of vertical stiles and horizontal rails with panels that sit in between the framework to create the panel design. They can have a single panel or any number of smaller panels that are square or rectangular in shape. Panel doors can also accommodate glass inserts.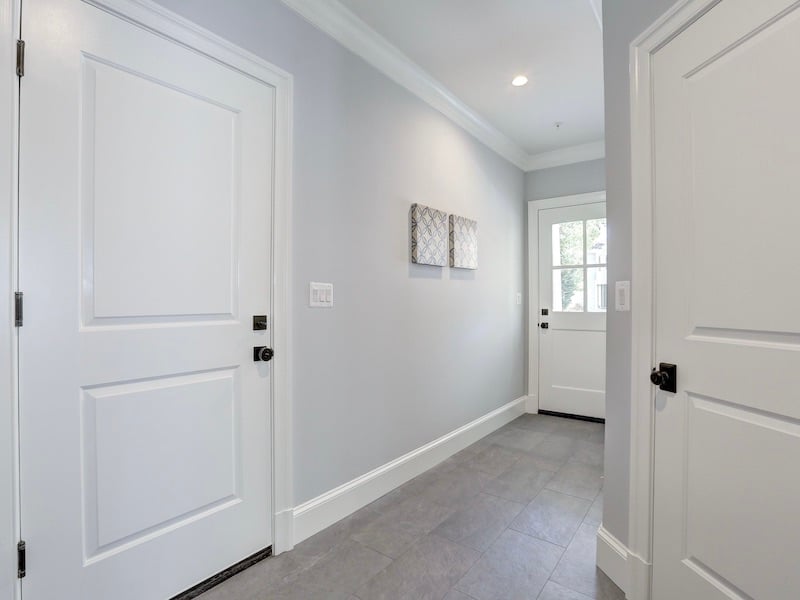 2. Flush Doors
Flush doors are completely flat with no design on either side and can have either a solid or hollow core. Flush doors are utilitarian in design and work well with contemporary decor.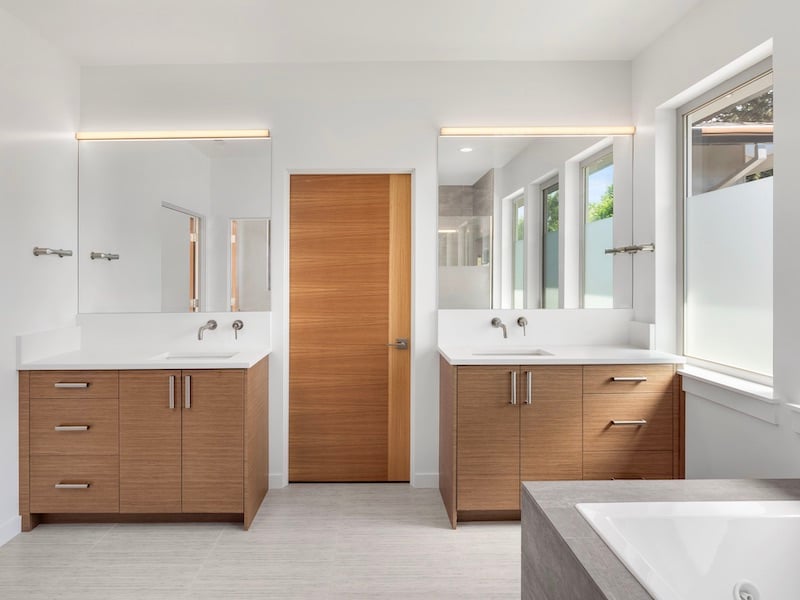 3. French Doors
French doors are double doors that both swing open with either transparent or opaque glass panes throughout its length. There can be one single pane of glass, or the panes can be divided by mullions. French doors are typically used for aesthetic purposes, not for privacy. They allow in lots of natural light and are available in different styles to work with any décor.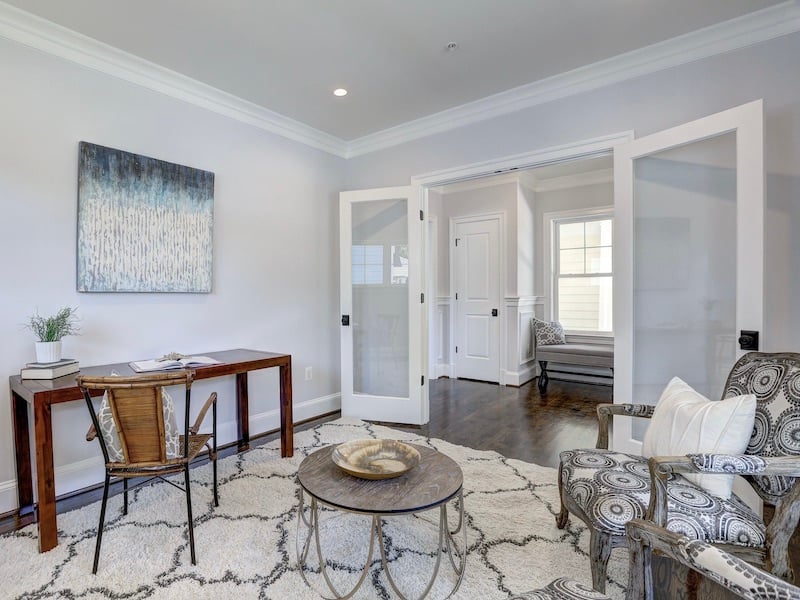 4. Sliding Or Barn Doors
Sliding or barn doors hang from a top rail and have one, two or more segments that slide past each other. They are typically used for closets or other spaces that will not accommodate a swinging door and they can be mirrored to help make a small room seem larger. Sliding or barn doors have a unique look because they have exposed hardware at the top.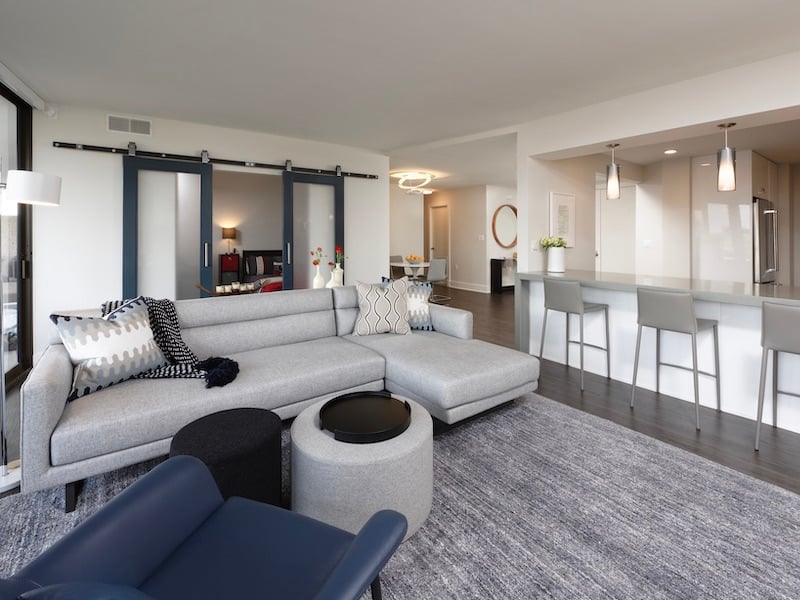 5. Pocket Doors
Pocket doors also slide, but they disappear into a wall. This type of door is perfect for small spaces where a swinging door is not practical, or in a room where you want the door to be tucked out of sight. Pocket doors can have solid panels or glass inserts.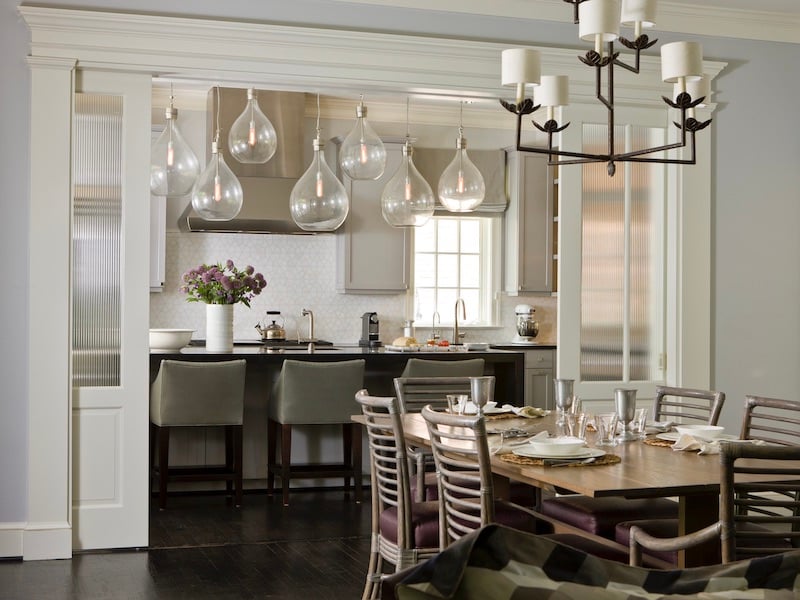 6. Bi-Fold Doors
Bi-fold doors are used to cover a large space where a standard door's swing would be too wide. They are hinged and they slide on a track. Bi-fold doors are typically used on closets or pantries.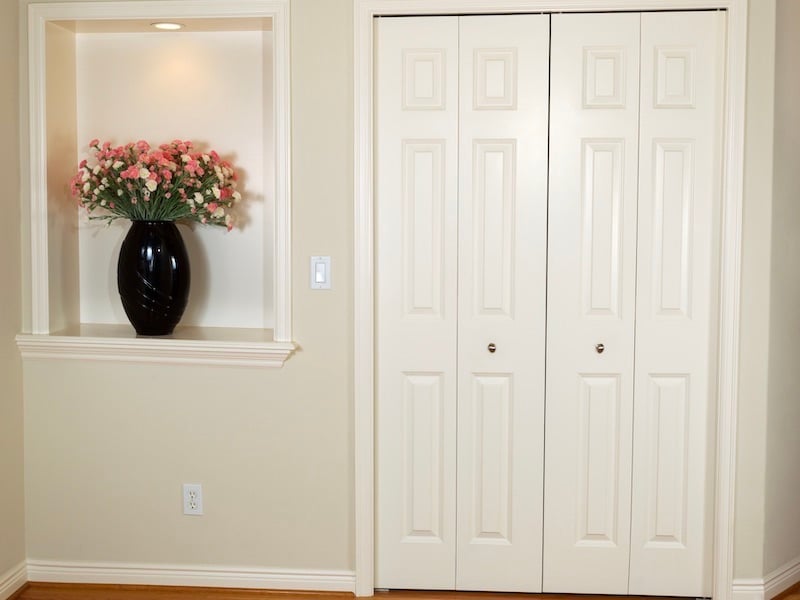 7. Louvered Doors
Louvered doors have horizontal slats that can be adjusted to enhance airflow while still offering privacy when the door is closed. This type of door is perfect for a laundry room, a bathroom, a room that houses your HVAC equipment, or any place where moist air needs to be vented.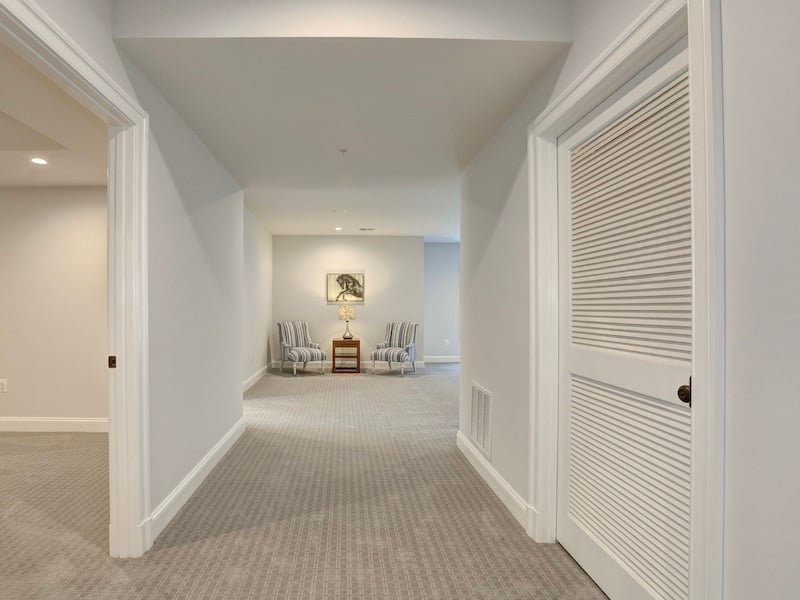 Design Features Of Interior Doors
Interior doors don't have to be boring. Whether your home is contemporary or rustic, there are ways to customize your interior doors to complement your style. You can choose a one-panel door that is modern looking or a six-panel door for a more traditional feel. Inserts in smooth, textured, or distressed glass are a great way to create visual interest in a room and the glass will allow natural light in to brighten your space. Customize the look of a door by adding grilles or mullions over the glass for a unique look. In a small room, use a mirrored door to create the illusion of a larger space. Design features for interior doors are available at many price points to fit any budget.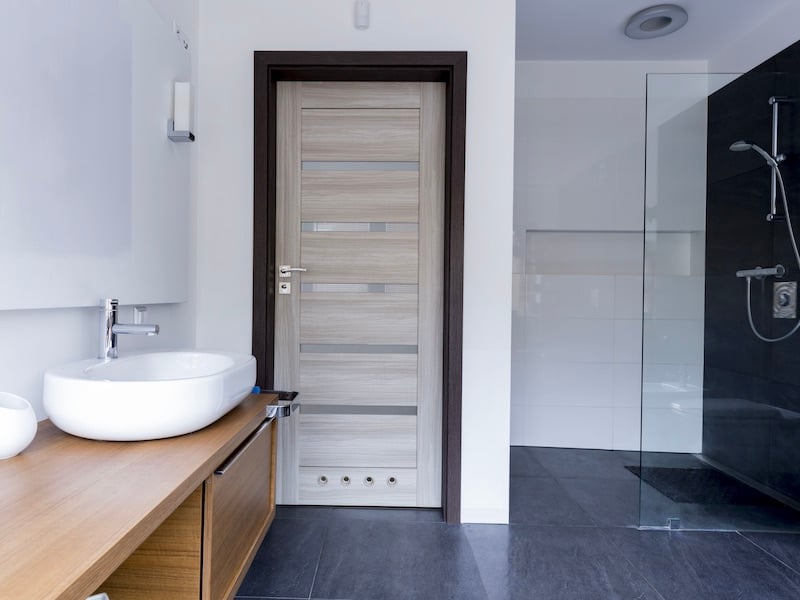 Door Slabs versus Prehung Systems
Doors can be purchased as slabs or prehung. A door slab is simply the door itself. You may only need a door slab if you plan to use an existing door frame. A prehung system includes all the parts you will need: the door, the frame, and the hinges.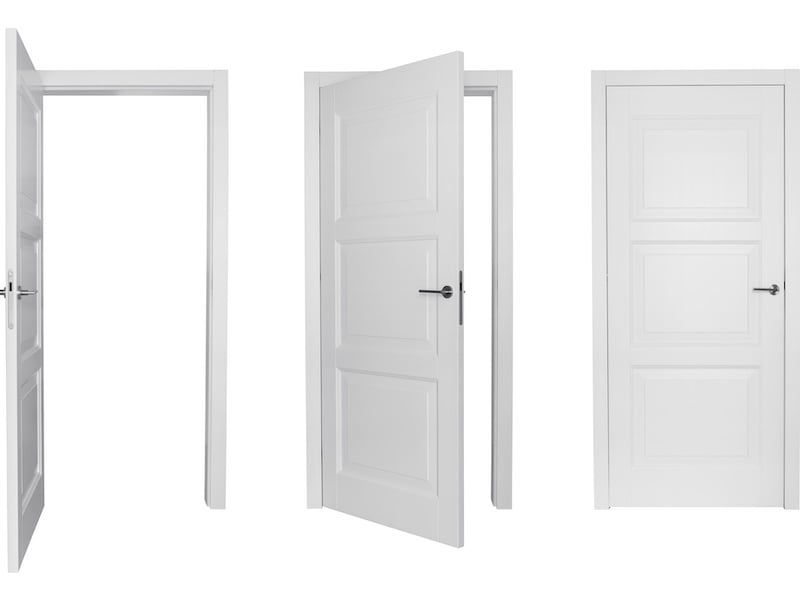 Sustainable Materials and VOCs
When selecting doors for your home, look for Green Building Initiative and Forest Stewardship Council certifications indicating that sustainable and locally sourced materials were used in the manufacturing process. In addition, buy doors from companies that are taking steps to reduce VOC emissions, resulting in fewer toxins being released into the air during the manufacturing process and afterwards in your home.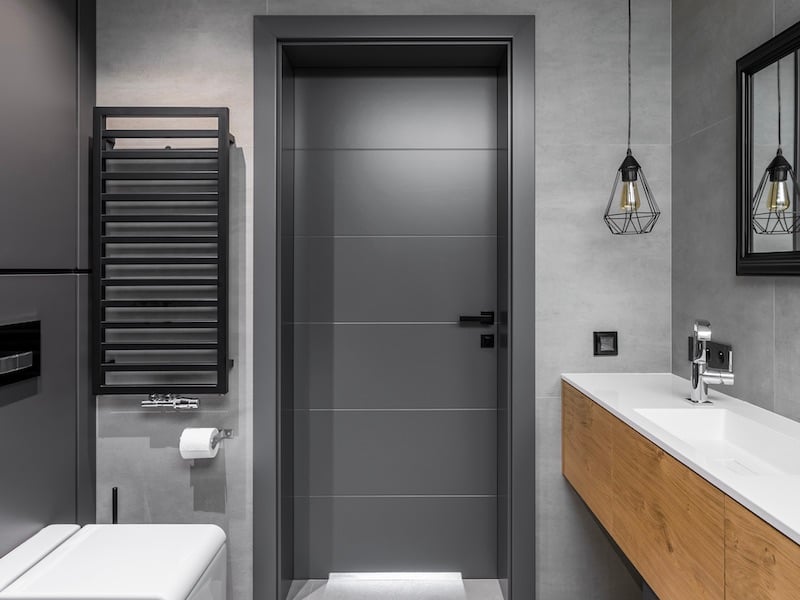 At Meridian Homes, we specialize in luxury renovations and custom home building in the Washington, DC area. Our mission is to create exceptional residences that exceed expectations. Our highly personalized design process and careful management of every project have earned us a reputation over many years for outstanding client service and solid, beautiful craftsmanship. Contact us today to begin your custom home or remodeling project.