Learn About The Different Styles And Types Of Faucets For Sinks, Showers, And Bathtubs
A bathroom faucet is used many times a day, so you need to select one that is functional and built to last. The faucet you choose must also complement your décor in terms of style and finish. How do you pick a faucet with the right combination of features? Here are some tips to help you make the right decision.


Types Of Bathroom Sink Faucets
Consider ease-of-use, durability, and style as you pick your new bathroom sink faucets.
1. Center-Set Faucets
Center-set faucets have handles and a spout as a single unit mounted onto the sink. They require three holes for installation and the handles are either four or six-inches apart.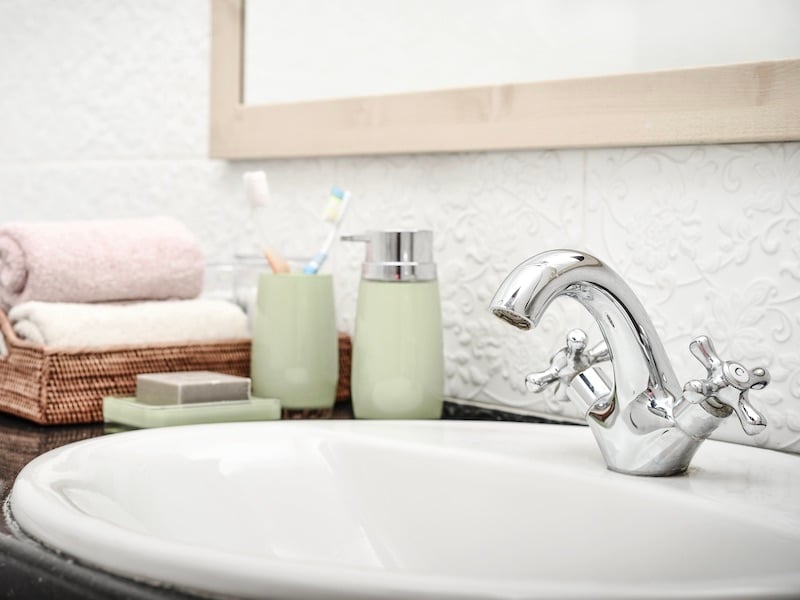 2. Widespread Faucets
With a widespread faucet, the two handles and the spout are installed into three separate holes. This allows for the handles to be placed anywhere from six to sixteen inches apart, which works well with a large sink. It also allows for easier clean up around the handles and spout.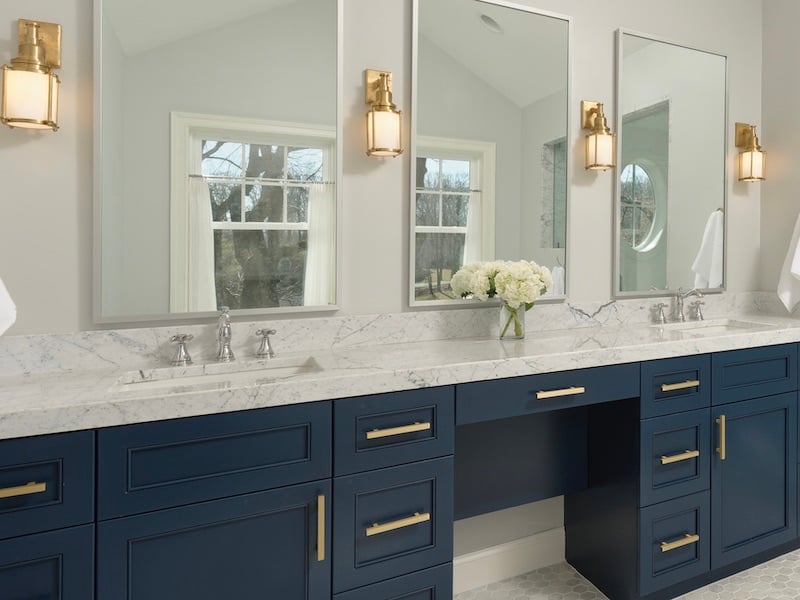 3. Single Handle Faucets
This type of faucet has one lever or knob to control the water flow and the temperature. The faucet can be installed into one hole, making it a good choice when you have a small sink.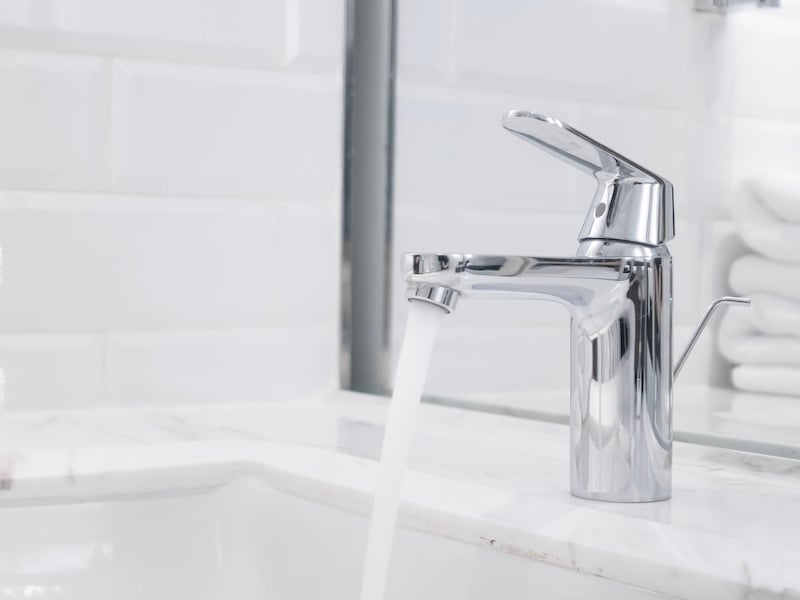 4. Vessel Faucets
A vessel faucet has a tall spout that reaches over a vessel sink that sits on top of the counter. This type of faucet is available in a widespread format that will require two or three holes for installation, or in a single lever style that is installed in the countertop into a single hole.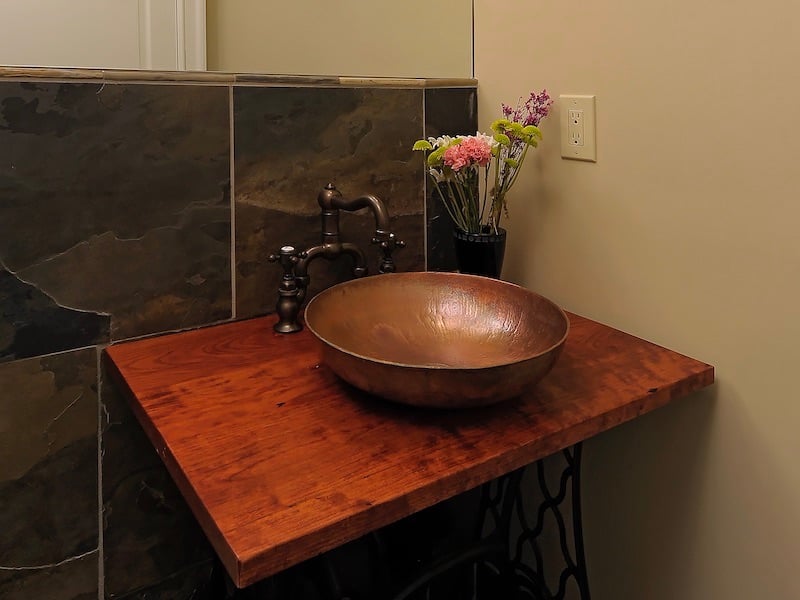 5. Wall-Mounted Faucets
Wall-mounted faucets free-up counter space and have a contemporary look. They require a wall-mounted valve connection and are available with one or two handles.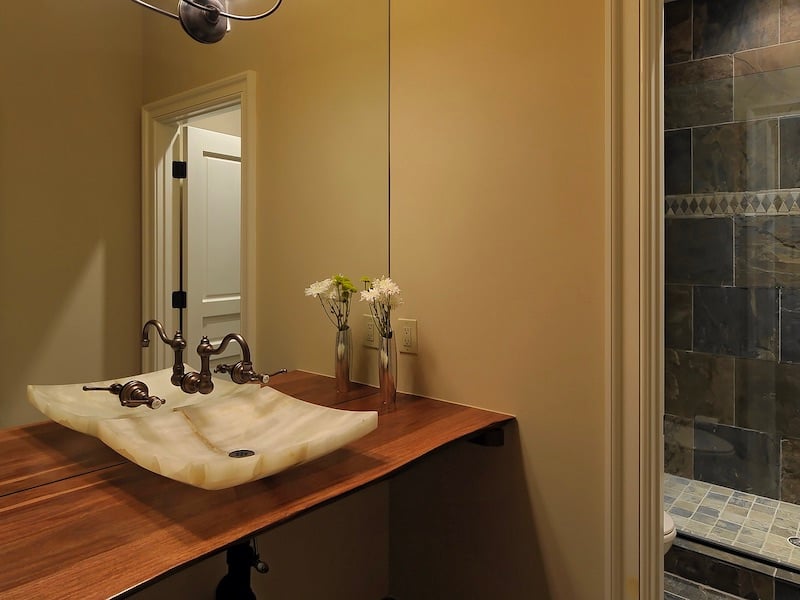 6. Hands-Free Or Touchless Faucets
Hands-free or touchless faucets are operated by motion or contact sensors. Passing a hand across the sensor or lightly touching the faucet will start or stop the water flow. With a touchless faucet, water temperature and flow rate must be preset during installation; with a hands-free faucet, the water temperature and flow rate can be adjusted manually by using the faucet handle.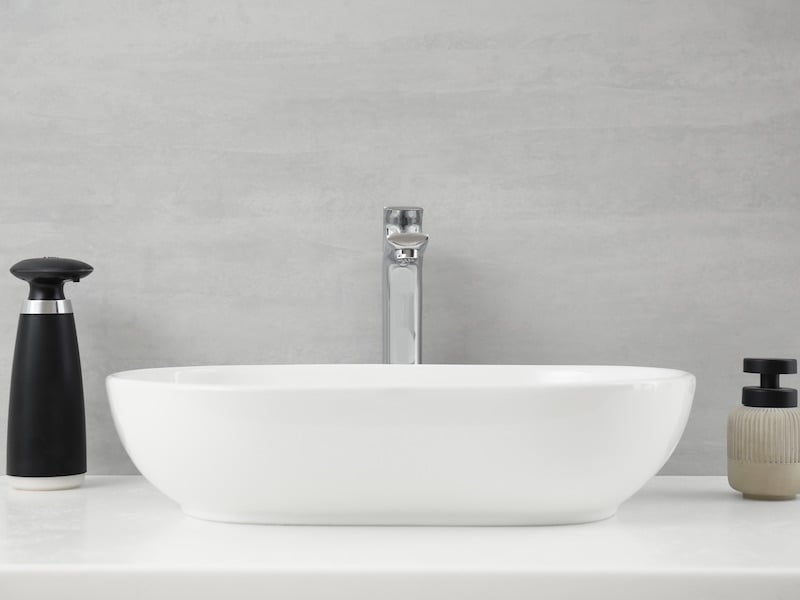 Types Of Shower And Bathtub Faucets
The showerheads and faucets you choose must work with your shower and bathtub configuration, your décor, and the finish of the other fixtures and accessories in your bathroom.
1. Showerheads and Body Sprays
There are three basic types of showerheads, and they are available in different finishes and styles. The first type is the fixed showerhead which is permanently mounted to a wall or ceiling. The second type is the handheld showerhead, which is also mounted to the wall, but it is connected by a flexible hose that allows you to take it off its bracket and move it around. The third option is the dual showerhead that stays fixed on the wall to be used as an overhead shower, but it can be removed from the mount and used as a handheld, too. Body sprays are nozzles designed to be horizontal jets that offer a full-body hydrotherapy experience.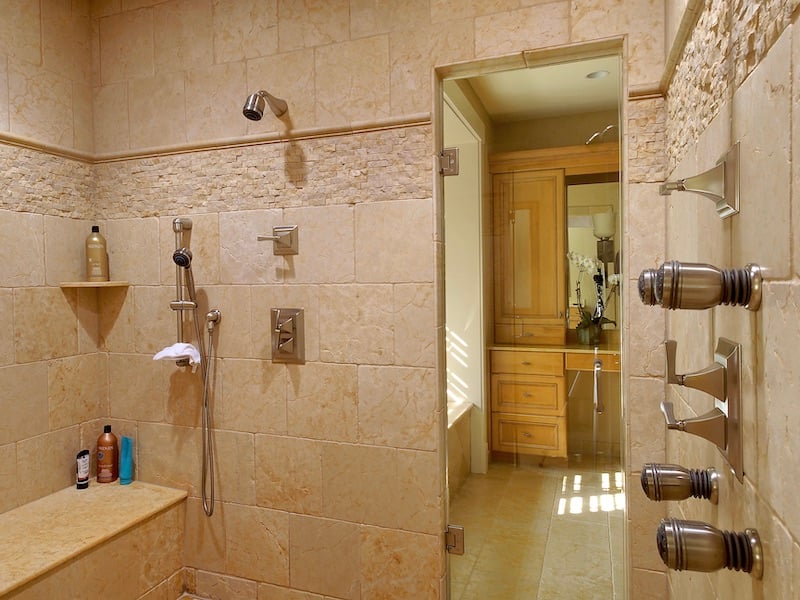 2. Bathtub Faucets
A wall-mounted faucet is used with a bathtub that is in an alcove or that is attached to a wall. This type of faucet has a single handle or double handles and a spout. A deck-mounted faucet is comprised of a spout and two handles that are installed directly onto the flat surface that surrounds a bathtub. A deck-mounted faucet with a high arching spout is often referred to as a Roman faucet. A floor-mounted faucet is a single unit that is mounted to the floor and reaches over a freestanding bathtub. Wall-, deck-, and floor-mounted faucets are available with handheld options for added convenience.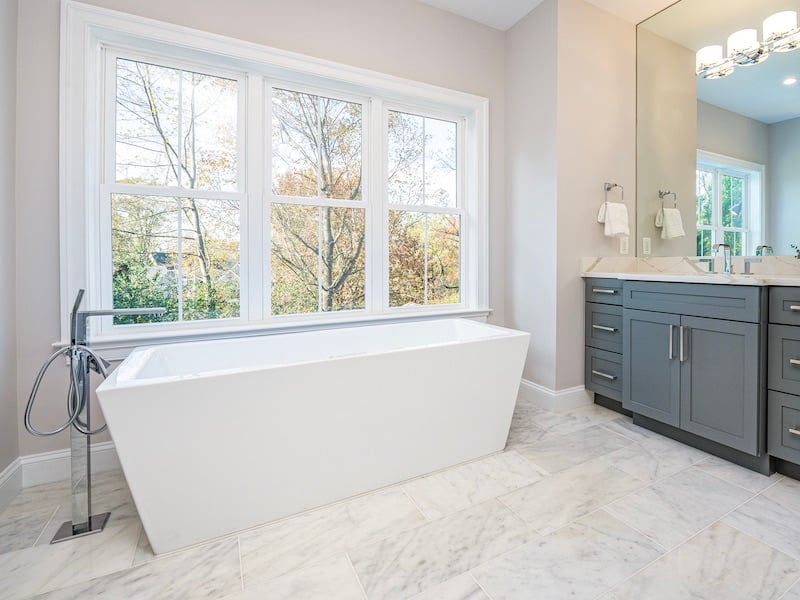 Styles Of Bathroom Faucets
No matter the style of your bathroom-traditional, transitional, or contemporary-there is a faucet that will work with your decor. Contemporary faucets have sleek, simple lines, while traditional faucets are more ornate. Transitional style faucets are a blend of both design styles.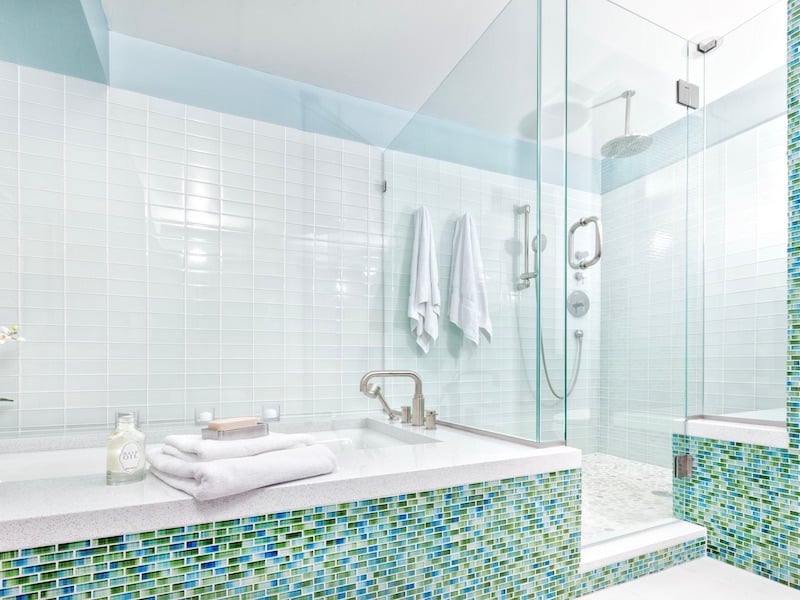 Quality Of Bathroom Faucets
Low-priced faucets with plastic or zinc alloy parts usually don't hold up well with everyday use. Faucets with a ceramic valve and a solid body made of brass or stainless steel will be the most durable and will require the least maintenance. How do you tell if a faucet has a solid body? Pick it up. It should be weightier than others that have plastic parts inside.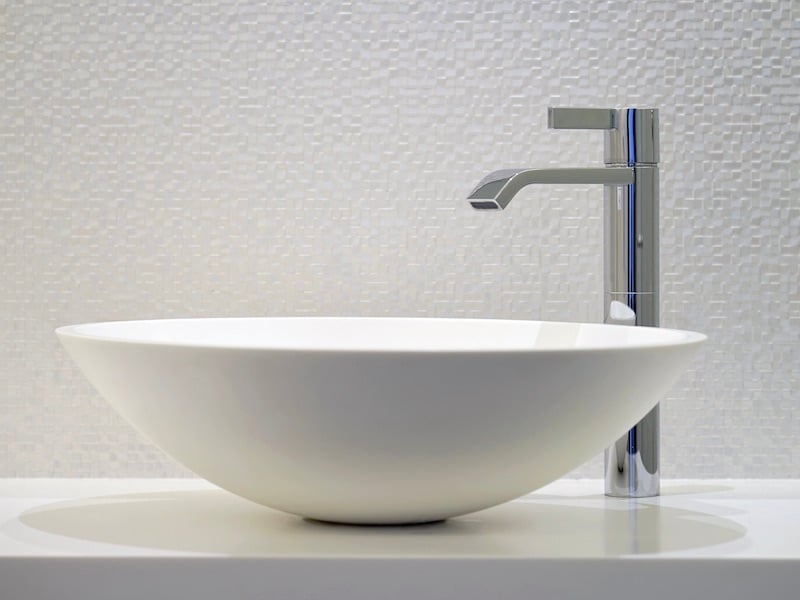 Finishes For Bathroom Faucets
The finish you select for your faucet will change the look of the fixture. For instance, a faucet in chrome will have a contemporary look, but the same faucet in an oil-rubbed bronze will be better suited for a bathroom with farmhouse or traditional styling. Make sure the finish on the hardware and accessories you choose matches the finish on the faucets.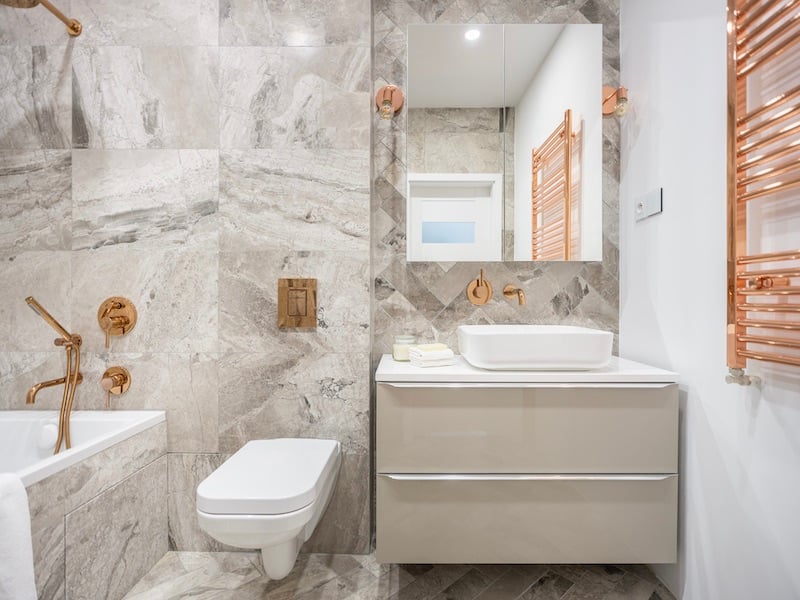 At Meridian Homes, we specialize in luxury renovations and custom home building in the Washington, DC area. Our mission is to create exceptional residences that exceed expectations. Our highly personalized design process and careful management of every project have earned us a reputation over many years for outstanding client service and solid, beautiful craftsmanship. Contact us today to begin your custom home or remodeling project.