8 Tips To Factor Into Your Design Plans
Are you tired of your family dumping their stuff on the floor as soon as they walk in the door? Wouldn't it be great to have a room where coats, shoes, and sports equipment can be organized and out-of-sight? In today's home, a functional mudroom, or family foyer, is a MUST! Read our 8 tips to learn how to design the perfect mudroom for your home.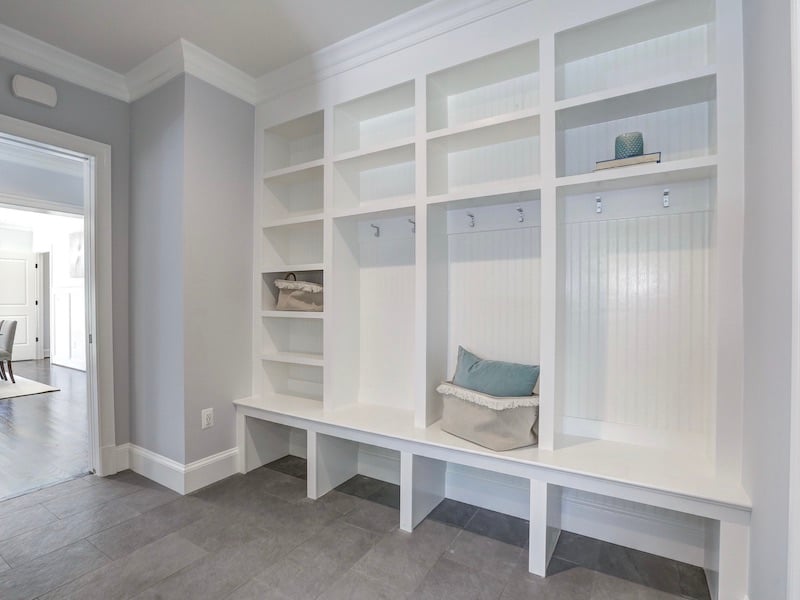 1. Location, Location, Location
A mudroom should be situated inside the entry that your family uses most often. That is usually off the garage or near a side or back door. In some homes, that can be near the front entry. Just make sure your mudroom is in a convenient location and that there is plenty of storage space to keep items neat and tucked away.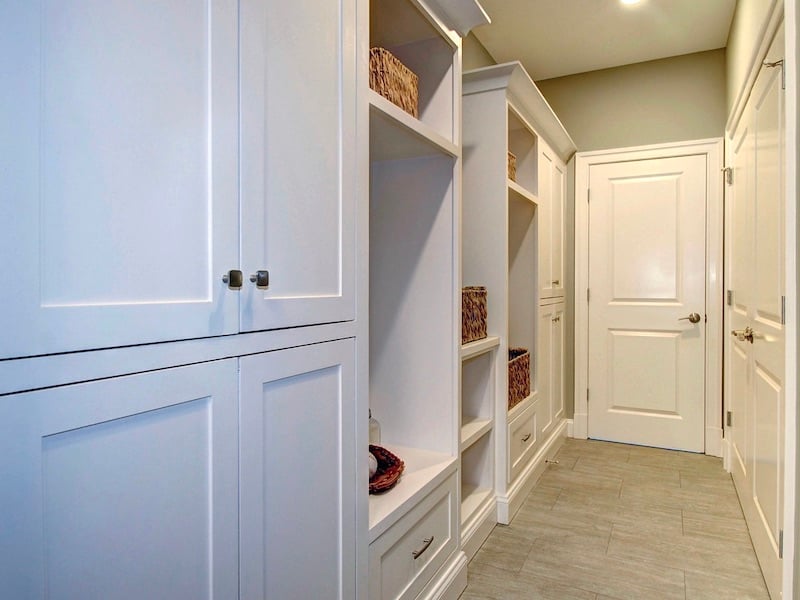 2. Keep It Organized
A mudroom's main function is to keep things organized. Maximum storage capacity can be achieved in many ways. A closet with double-hanging rods and shelving is a great way to keep coats, shoes, and backpacks organized and behind closed doors. If a closet doesn't provide enough storage space, or is simply too cluttered, a custom-built unit in the mudroom that is divided into lockers for each member of the family is ideal. Each locker should have hooks for coats and room for backpacks and purses. Open shelving with bins at the top can provide a place to store gloves and hats, or other items that are not used all year long. Shelving under the lockers can be used to house shoes or small pieces of athletic equipment. Larger pieces of sports equipment, umbrellas, and outdoor toys can be stored in tall bins or baskets, or inside a locker that has a door.
If you have small children, make sure you also install hooks that are "kid height" in case they can't reach the higher hooks or rods. That way, each child can have a dedicated place to hang his or her jacket as soon as he or she walks in the door. Wall hooks next to the door are also a convenient place to hang pet leashes.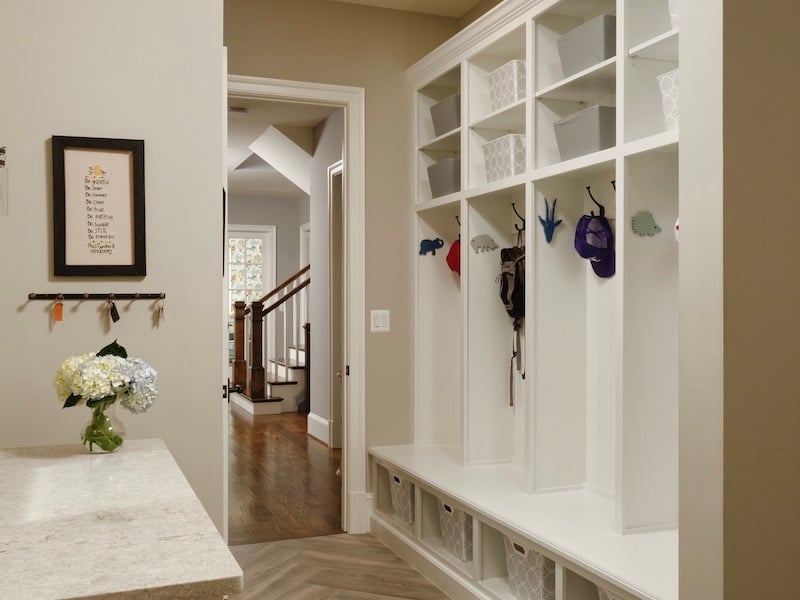 3. A Seat For All
Kids and adults need a place to sit when putting on or taking off their shoes. Plan for a built-in or freestanding bench with cushions that are washable. Cubbies or bins underneath the bench can be the perfect place to keep shoes and boots out of the way, too.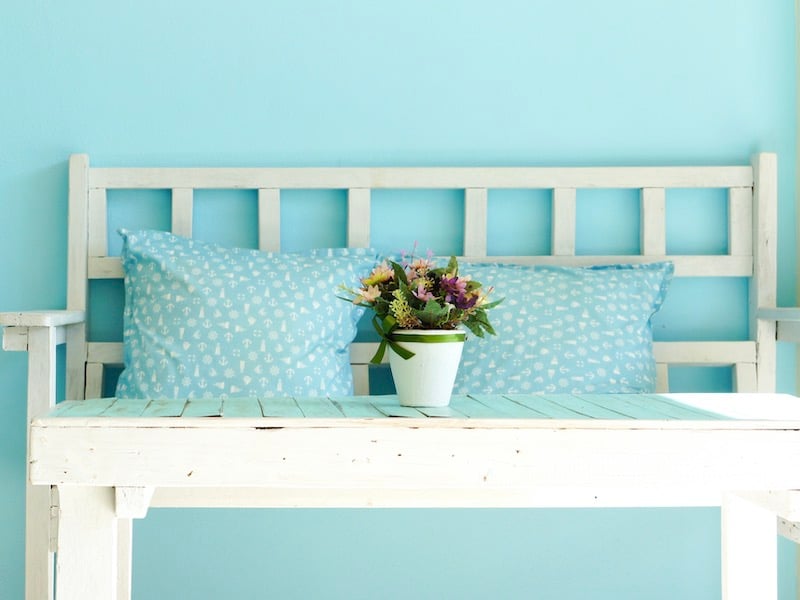 4. Keep It Clean
A utility sink in the mudroom is the height of functionality. It can be used as a hand washing station, a place to soak delicate clothing or a repository for muddy shoes or boots. Installing a drying rack that can fold flat against the wall when not in use is the perfect place to hang wet towels or clothes. And, a small counter with an easy-to-clean surface is the perfect place to hold items, such as soap or detergents, that need to be within reach.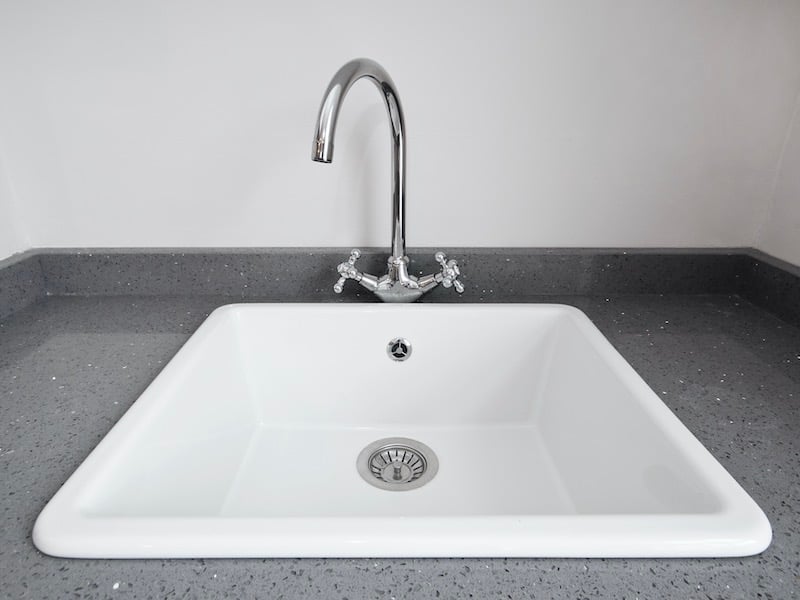 5. Keep Spot Clean Too
A new trend in mudrooms is to include a pet cleaning station. Before Spot tracks dirt into your home, wash him in his own customized shower. A walk-in shower will make it easy to move your pet in and out. Durable, scratch resistant tile should cover the floor and surrounding walls. A hand-held faucet can be mounted to the wall so that rinsing is easy for you and stress-free for your pet. Make sure you plan for a shelf or ledge to hold the shampoo and brushes, too.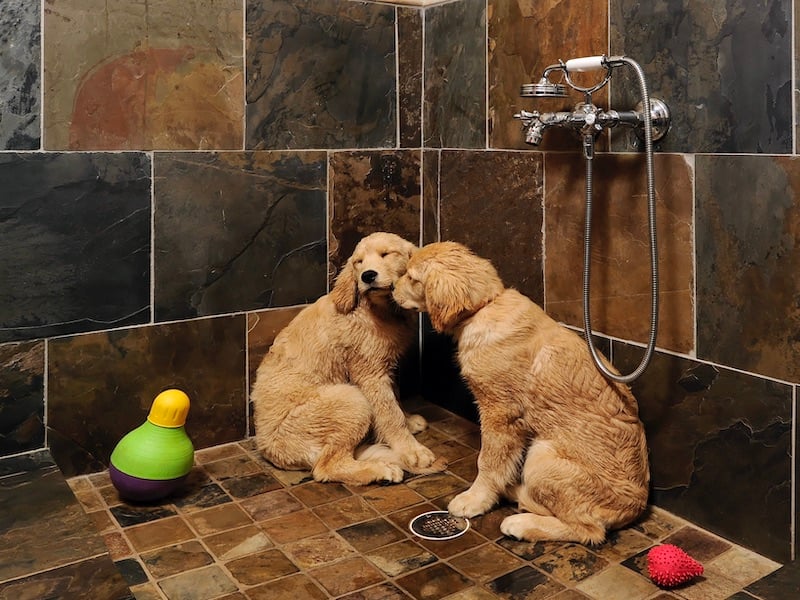 6. What's Under Your Feet?
Resilient, easy-to-clean, stain resistant flooring is key in a mudroom. Choose flooring that works with the overall look you desire and will be simple to maintain. Porcelain tile, some natural stones or laminated flooring are all durable and visually appealing options.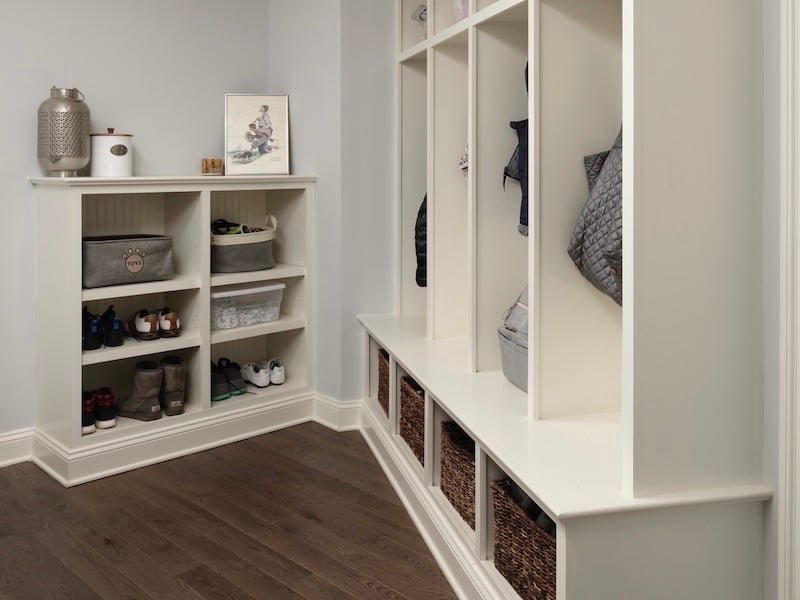 7. A Place To Go
If you have the space, add a powder room to your new mudroom plans. An extra bathroom is convenient, provides a place to wash up when entering your home and will keep your formal powder room neat and clean for guests.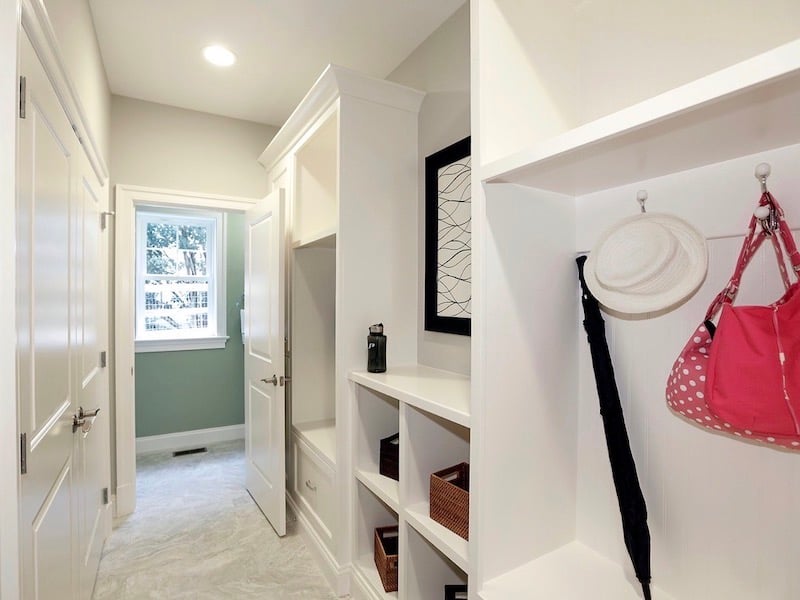 8. Communication Is Key
Install a message center made of cork, blackboard or whiteboard in your new mudroom. It is the perfect place to hang invitations, kid-art or calendars. The whole family can see important messages as they enter and exit the house.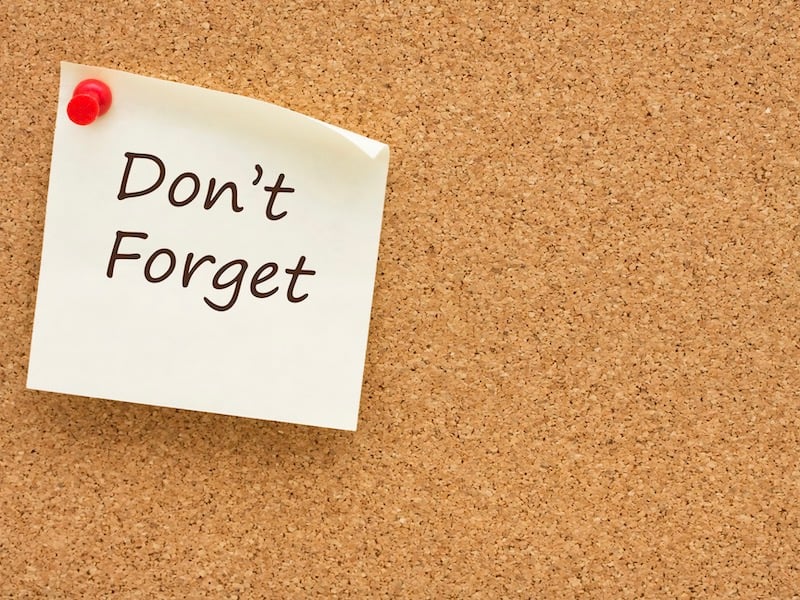 When planning for your new mudroom, consider the functionality of the space for your family. Create a wish list. What items are most important and will make your daily life easier? What could be better than seeing an organized, clean area each time you walk into your home? Once you have your new beautiful, yet practical, mudroom, you'll wonder how you every lived without it!
At Meridian Homes, we specialize in luxury renovations and custom home building in the Washington, DC area. Our mission is to create exceptional residences that exceed expectations. Our highly personalized design process and careful management of every project have earned us a reputation over many years for outstanding client service and solid, beautiful craftsmanship. Contact us today to begin your custom home or remodeling project.