What You Need To Know About Quality, Durability, And Styles Of Carpet
Carpet is a staple in most homes; it provides beauty, warmth, comfort, and sound insulation. Since carpet is available in such a wide array of colors, textures, and styles, it can complement any type of decor and enhance many rooms in your home. Before you go shopping for new carpet, there is some basic information that you should know about quality, durability, maintenance, and pricing of the many products that are on the market.
As with many things in life, you get what you pay for. Carpet is sold in different weights and with varying levels of durability and stain-resistance, so consider where the carpeting will be installed in your home. You may want to spend more on higher quality carpet for heavily trafficked areas such as in the family room or on the stairs, and less in bedrooms which tend to have a lighter traffic pattern. Keep in mind that the least expensive carpets are generally the lowest quality and may not hold up well with daily wear-and-tear. Take time to think about how you want the carpet to look and feel underfoot, and how much effort you want to put into cleaning and maintaining it.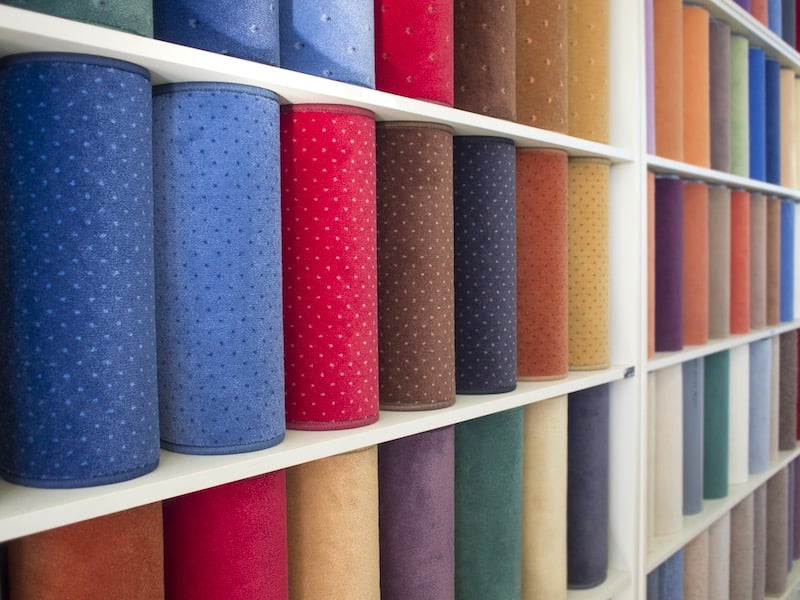 Types of Carpet
There are six main types of carpet fiber materials, and they all have different durability and stain resistant properties. Natural fiber carpet tends to be the most expensive, so it is not surprising that over 90% of carpeting that is manufactured today is made from synthetic fiber.
1. Nylon
Carpet made of nylon is the most popular type on the market. It is durable and easy to maintain and is often the right choice for high-traffic areas in a home. However, it is not very soft and does not have stain resistant properties, so it is a good idea to choose a nylon carpet that has built-in stain protectant treatment. Periodic reapplication of a stain protectant is recommended to keep this type of carpeting looking fresh and new.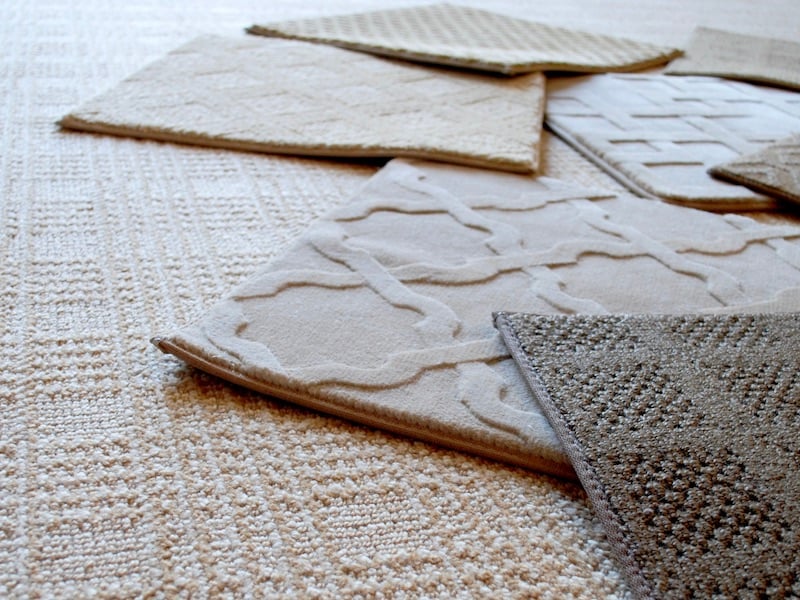 2. Triexta
Carpet made from Triexta is soft and durable. This product repels stains and moisture, too. Roughly 37% of the fiber is made from the renewable ingredient of corn sugar. In addition, the manufacturing process of Triexta emits 63% less in greenhouse gas emissions than nylon.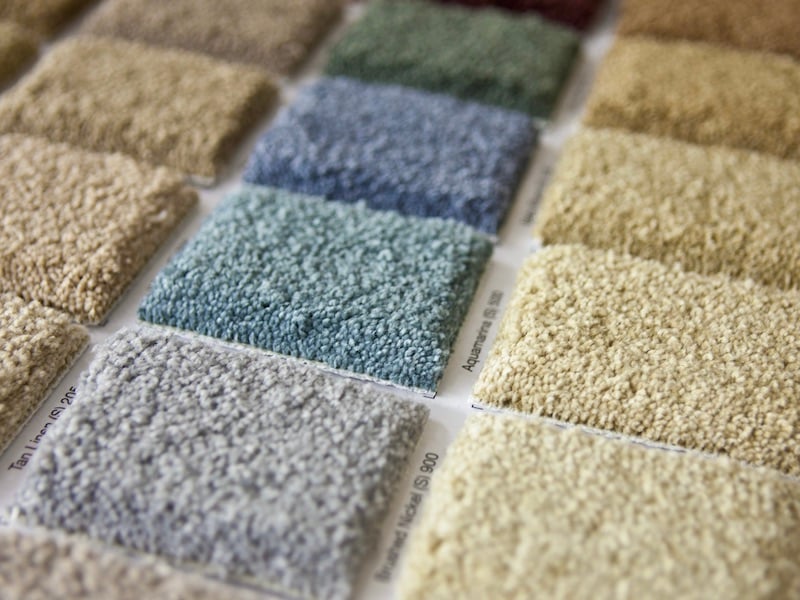 3. Polyester
Polyester carpet is stain-resistant, but it is not highly durable and not recommended for high traffic areas of the home because it is susceptible to pilling and shedding. Polyester tends to be less expensive than nylon, Triexta, or wool carpeting.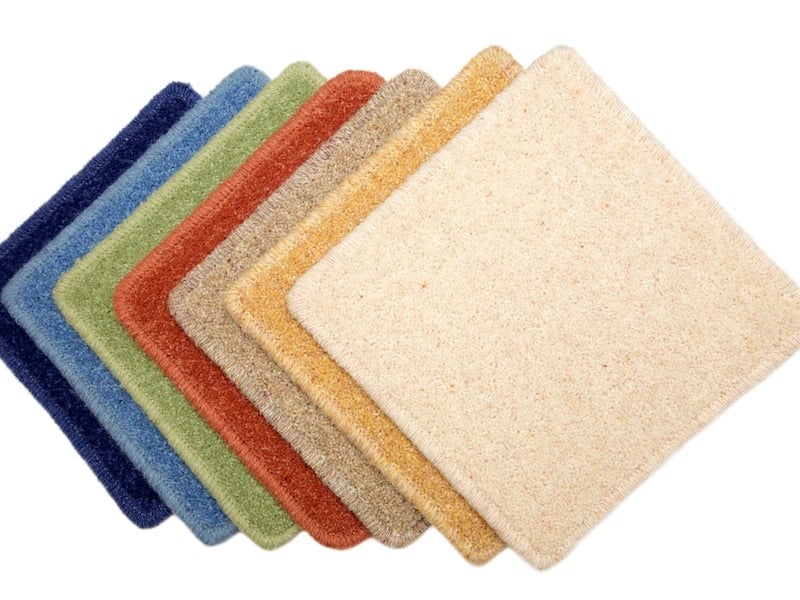 4. Olefin
Olefin carpet is typically used in basements because it is resistant to mold and mildew. It is a durable product, but it is not very soft or comfortable to walk on. Carpeting made of olefin is usually lower-priced than other types of carpeting.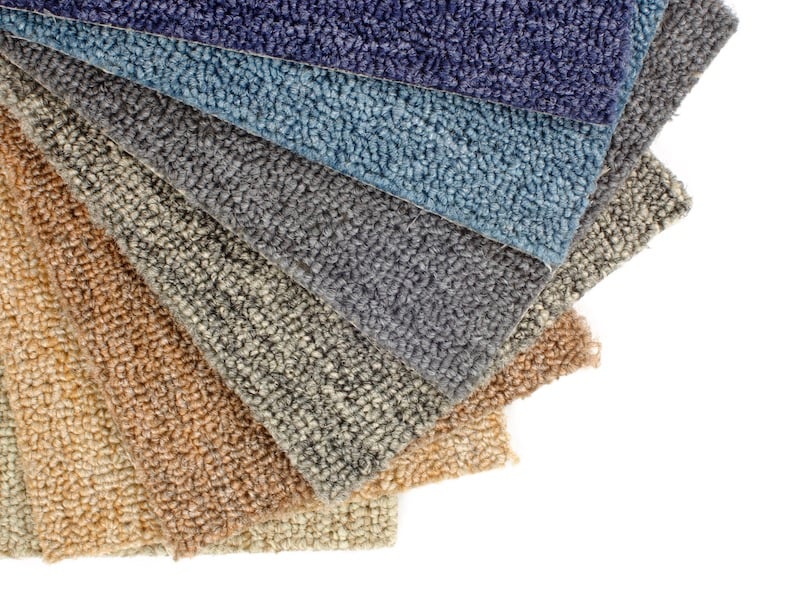 5. Wool
Wool is the premiere fiber for carpeting because it is highly durable, has stain resistant properties, holds up under compaction from furniture, and has a soft, luxurious feel. Wool is a natural material that is renewable and sustainable; harsh chemicals can damage the fibers, so proper cleaning and maintenance is essential. Wool tends to be much pricier than other types of carpet.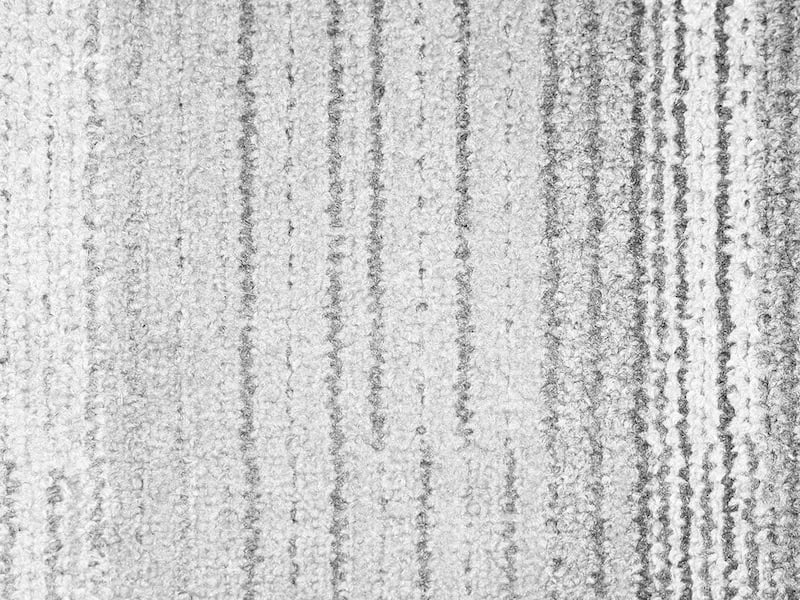 6. Wool Blend
An 80-20% blend of wool and synthetic material produces a highly durable and stain-resistant carpet that has the look and feel of pure wool without the hefty price tag. A wool blend carpet is soft and resists crushing and pilling.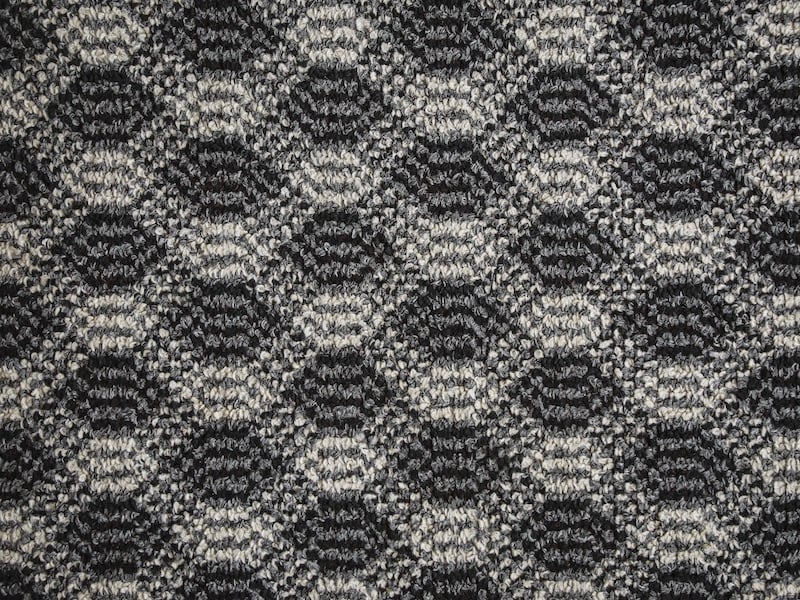 How To Choose Hardwood Flooring That Is Perfect For Your Home
Styles Of Carpet
There are three main styles of carpeting: loop pile, cut pile, and a combination of the two. Loop pile carpet tends to be the most durable but cut pile carpet is softer and more formal looking. Carpet with both styles of pile offers durability and softness. Keep in mind that carpet with greater pile height is more likely to crush in highly trafficked areas and it shows marks when furniture is placed on it.
1. Loop Pile
This style of carpet has fibers that are folded into loops and attached to a backing. Loop pile carpeting is very durable and stain-resistant and is well suited for high traffic areas or on stairs. Since loop pile carpeting is typically flat and dense, it is not known to be soft or cushioned underfoot.
Level Loop or Berber
Level loop or Berber carpet has a tight construction that makes an even surface.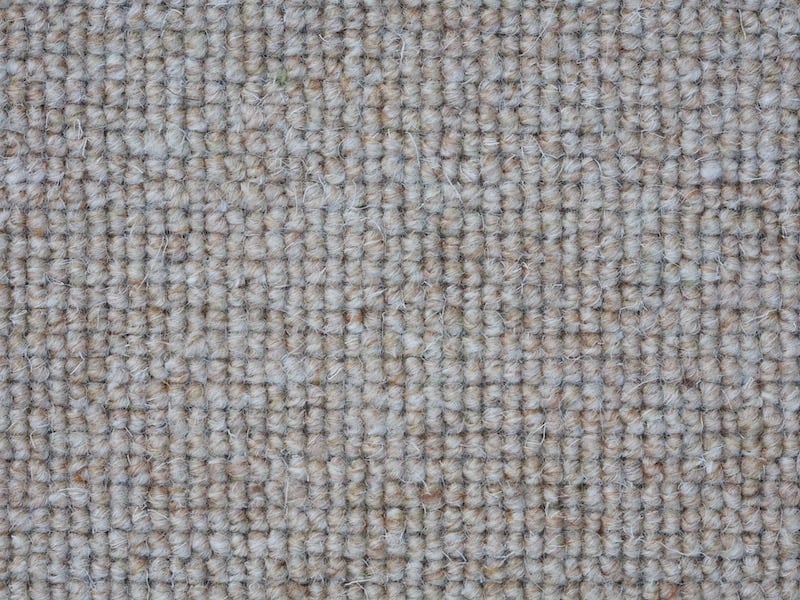 Multi-Level Loop or Textured


Multi-level loop carpet has high and low height fibers that are twisted to create a specific design, texture, or pattern.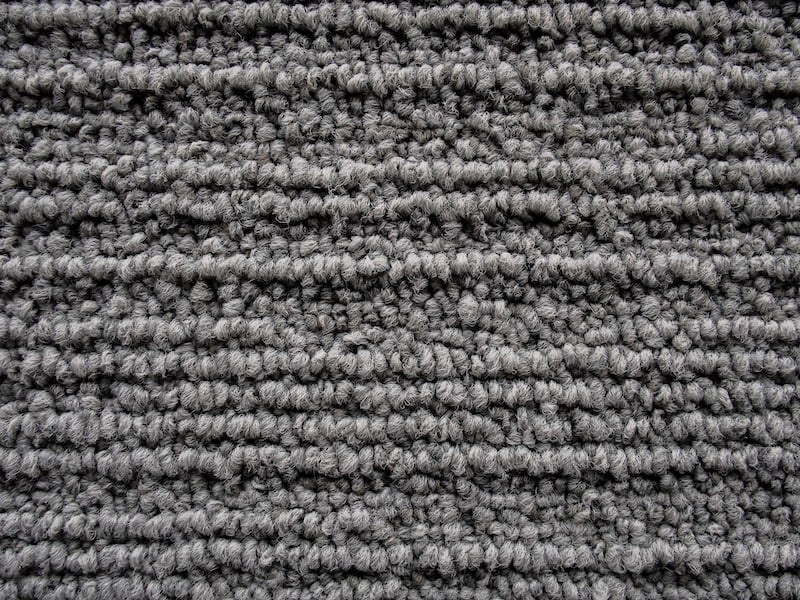 2. Cut Pile
Cut pile carpet has loops that are cut during the manufacturing process. This creates an upright, soft pile carpet that is ideal for use in bedrooms, living rooms, and hallways.
Plush or Velvet


Plush or velvet carpet has a formal appearance due to its smooth, even finish.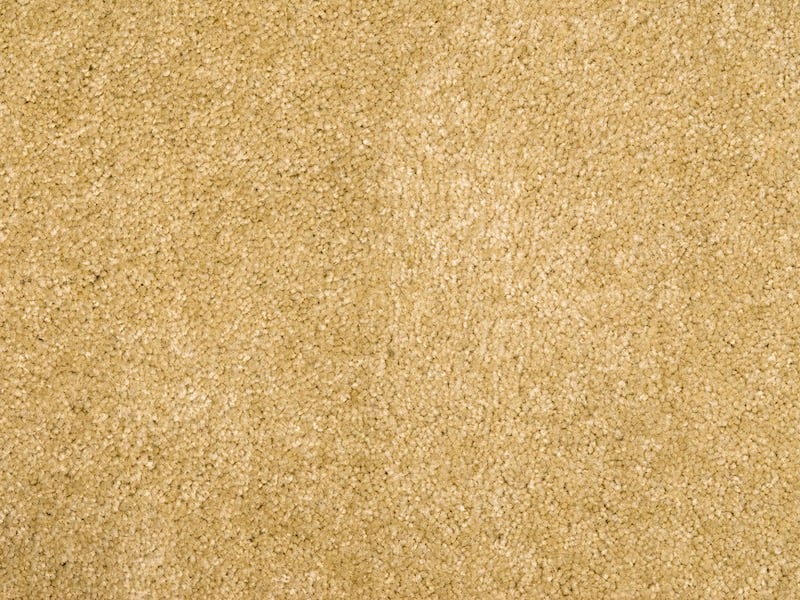 Saxony or Twisted
Saxony carpet has fibers that are long and twisted. This style of carpet is soft but shows footprints and tracking, and it crushes under the weight of furniture.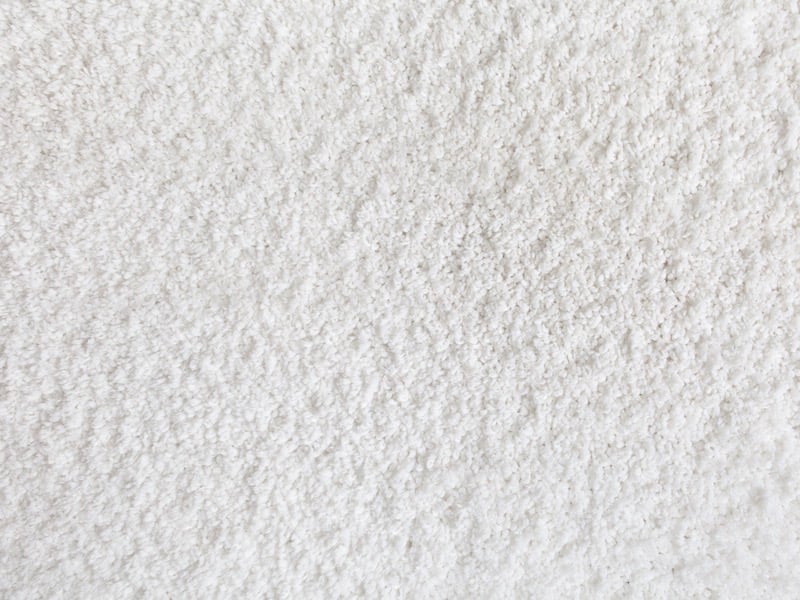 Frieze
Frieze carpet has long fibers that are twisted in different directions. It has a less formal appearance than other cut pile carpet. The deepest type of Frieze pile is known as shag carpeting.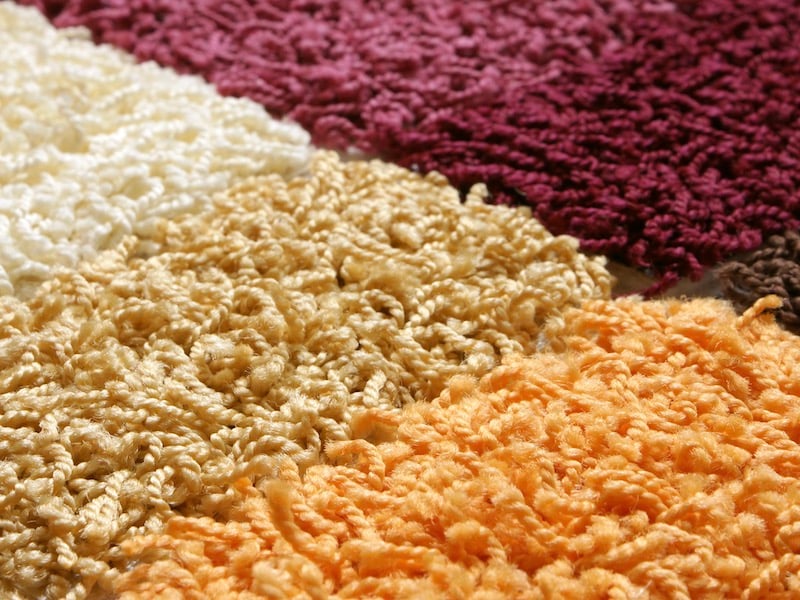 3. Combination Cut and Loop Pile
Cut and loop carpet combines both types of pile to create a distinct pattern or design. This style of carpet is durable and stain resistant and can hide the telltale signs of a heavily trafficked area.
Level Cut and Loop Pile
This type of carpet has a soft, smooth feel and is available in a wide range of patterns.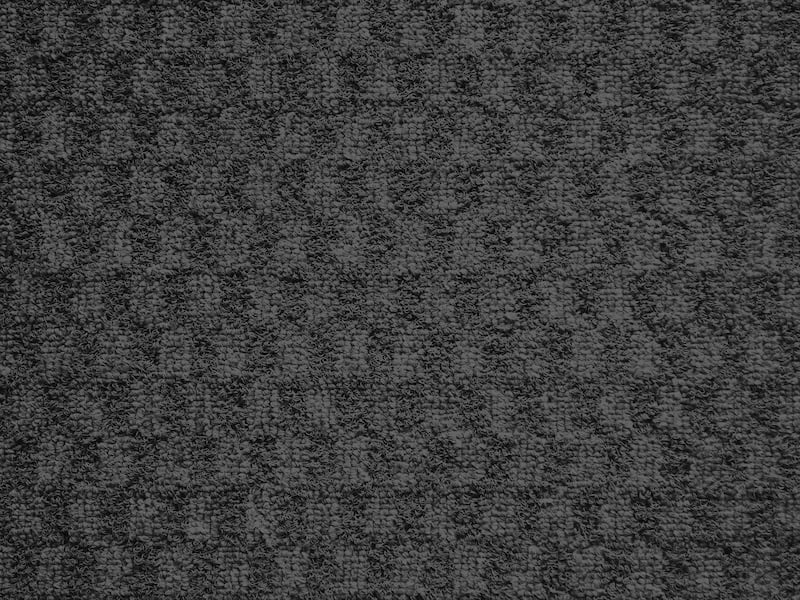 Multi-Level Cut and Loop Pile
The multi-level fibers offer pattern and texture with a soft, smooth feel.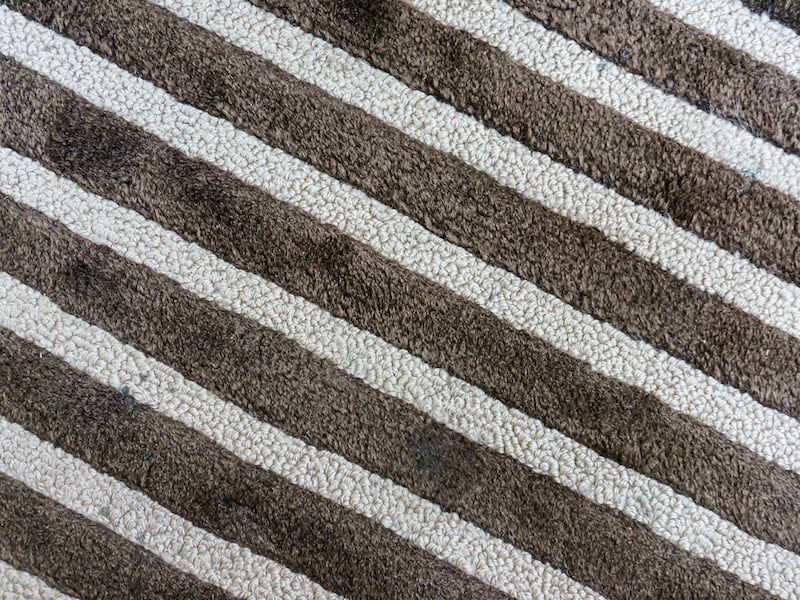 Quality Of Carpet
Carpet quality is determined by its density and weight; high quality carpet has a high-density rating number. Carpet that is thick and dense with tightly packed fibers will have a heavier weight and more resiliency. If you can see or feel the backing on a carpet sample when you run your fingers through it or when you bend it backward, that means the density is low and so is the quality of the carpet.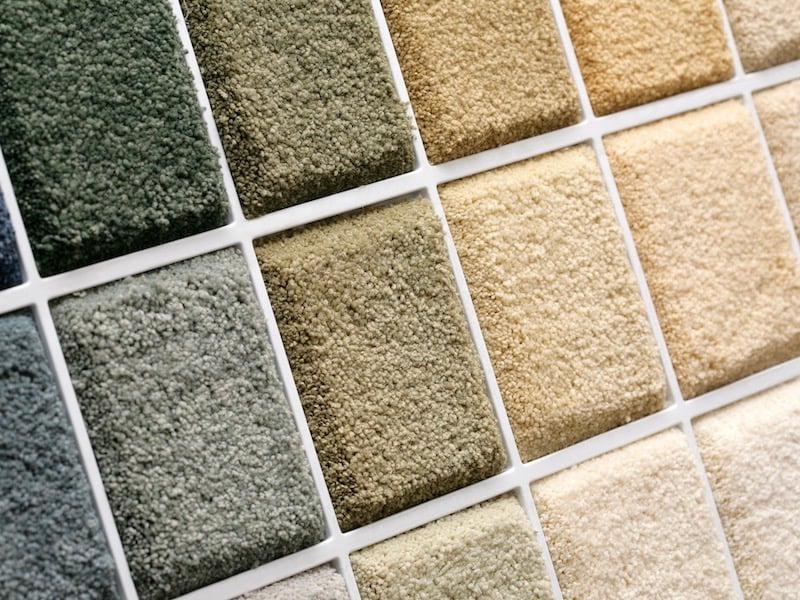 Padding For Carpet
Padding acts as a foundation and supports the carpet. Inadequate or improper padding can cause carpet to buckle or wear unevenly and can void a warranty. The grade of padding you select should match the grade of carpet you choose. According to the Carpet and Rug Institute, the right type of padding for your new carpet will increase comfort, extend durability, prevent wrinkling, buffer sound, and provide increased insulation.
1. Padding Thickness and Density
Check the carpet manufacturer's recommendations for padding thickness and density and consider traffic levels in the area where the carpet will be installed. Thicker padding is not necessarily a better choice. High traffic areas of your home will require thinner, firmer padding under the carpet to hold up under greater wear-and-tear. Lower traffic areas can accommodate thicker, softer padding.
Most residential cut pile carpet requires padding that should be no more than 7/16 inch thick, no less than 1/4 inch thick, and has a density of 6 pounds per cubic feet. For Berber or other loop pile carpet, choose firm padding that has a density of 8 pounds per cubic foot. Firmer padding is also indicated on stairs to prevent the carpet from wrinkling. Keep in mind, the higher the density of the pad, the firmer the feel is underfoot.
2. Padding Materials
There are 4 types of padding material. Make sure the material you select is indicated for the type of carpet you choose.
Wool or Fiber Padding
This type of padding is made from either natural wool or recycled materials and is designed to support loop pile or commercial carpets. Wool or fiber padding is dense and firm.


Rubber Padding
Rubber padding is available in flat or waffle versions. It is very dense, durable, and costly.


Foam Padding
Some foam padding is not very durable and does not offer long-term, adequate padding for carpet that will be subject to heavy wear-and-tear. However, bonded urethane or rebond is very popular and is more durable than other types of foam padding.


Specialty Padding
Specialty padding is available with features such as pet-friendly odor absorption, moisture barrier properties, or memory foam cushioning. Choosing a specialty pad could extend your warranty, but it will also cost you more.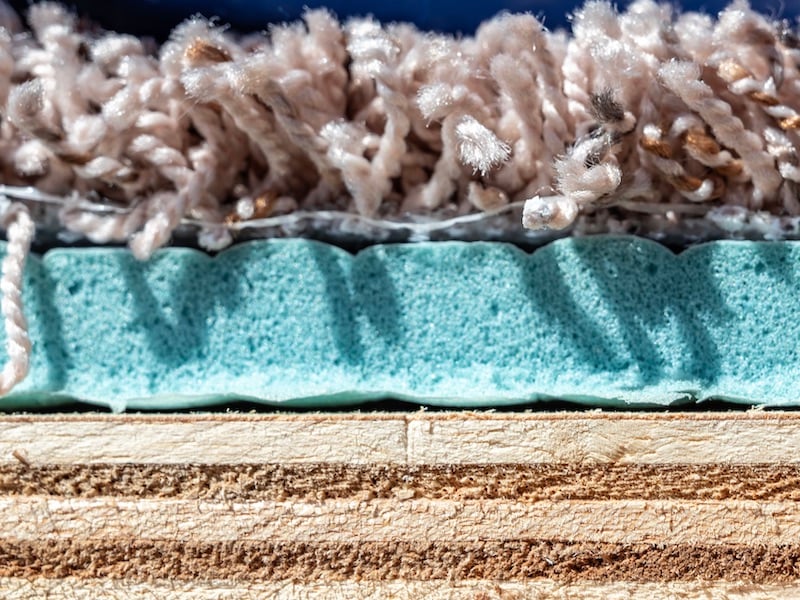 Warranties For Carpet
Many carpets come with warranties, but you must read the fine print. Some warranties state that they cover "wear" but only under very limited circumstances. Often, it is specified that improper maintenance can void a warranty, so request that the salesperson carefully explain how you should care for your new carpeting. Also, make sure that you have a written copy of the warranty in case you need to refer to it in the future.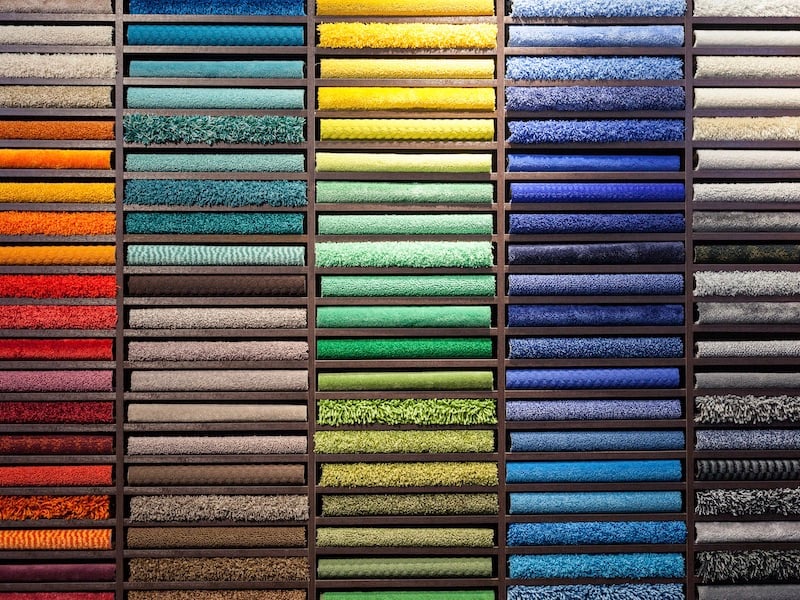 Installation Of Carpet
You can choose the highest quality carpet available, but if it is not installed correctly, it will not look good and perform well. Before making your purchase, ask if professional installers will be laying your carpet and fully understand what recourse you will have if you feel that your carpeting was improperly installed. Before the installers leave, inspect the new carpeting to ensure that there are no wrinkles or other imperfections, and that no damage was done to your home.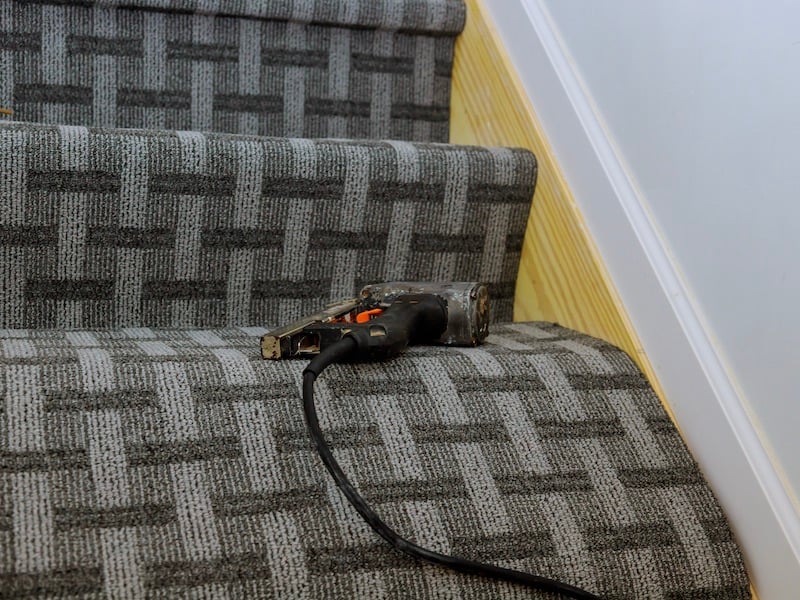 At Meridian Homes, we specialize in luxury remodeling and custom home building in the Washington, DC area. Our mission is to create exceptional residences that exceed expectations. Our highly personalized design process and careful management of every project have earned us a reputation over many years for outstanding client service and solid, beautiful craftsmanship. Contact us today to begin your custom home or remodeling project.