Transform Your Space To Make It Work For You
In the past few years, many people have changed the way they work, especially here in the Washington, DC area. Advancements in technology have made it easier and more cost effective for some professionals to work full-time or part-time from their home offices.
There are a variety of reasons why working from home can be beneficial for both employees and their employers. For instance, having flexibility in work scheduling makes for happier and more productive employees, and cutting down on the daily commute saves time and money. The upside for employers is that they don't have the expense of paying for a lot of office space if their employees are not all present at the same time. In addition, employers can hire people who live in geographically diverse locations if working remotely is not a barrier to employment.
If you work from home, it is essential to have a dedicated place where you can operate efficiently and comfortably each day. Whether you are planning to build an addition to your home, remodel your attic or basement, or repurpose an existing space, our 12 design ideas will inspire you to create a work-friendly, distraction-free home office that fits your needs.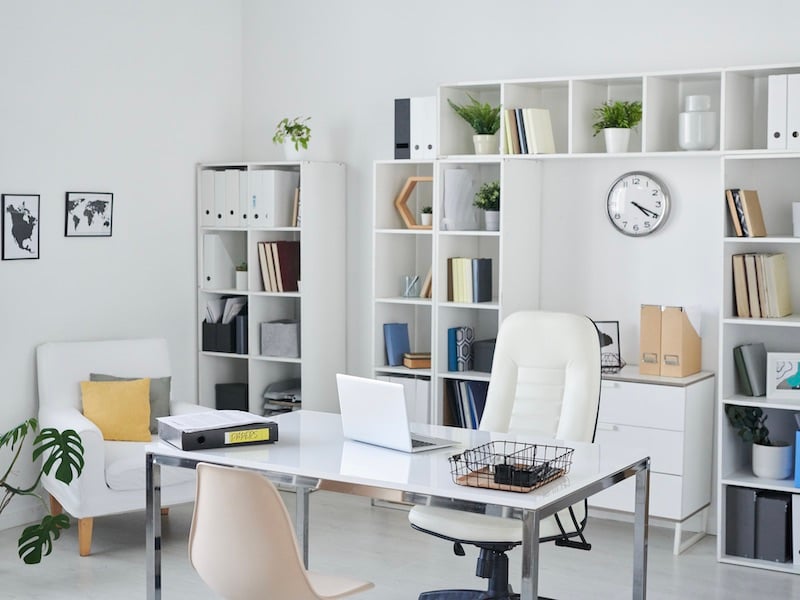 1. Build Additional Space
If working from home will be a permanent way of life for you, consider building an addition or remodeling your existing space to create a dedicated home office. As you develop your plans, remember that proper lighting is essential. Windows provide natural light which can improve your mood, illuminate your work area, and reduce eye strain. Choose French doors instead of solid doors since they can be closed for quiet and privacy but will still allow light to enter the room.

2. Remodel Your Attic
Your attic may be the perfect spot for your new home office. It's quiet, out of the way, and can be remodeled to be a cool, loft-like space. Include windows in your design that will let in some natural light and allow you to see the outdoors. To make a room with a sloped ceiling look larger and more open, choose light-colored flooring materials, paint, and furnishings.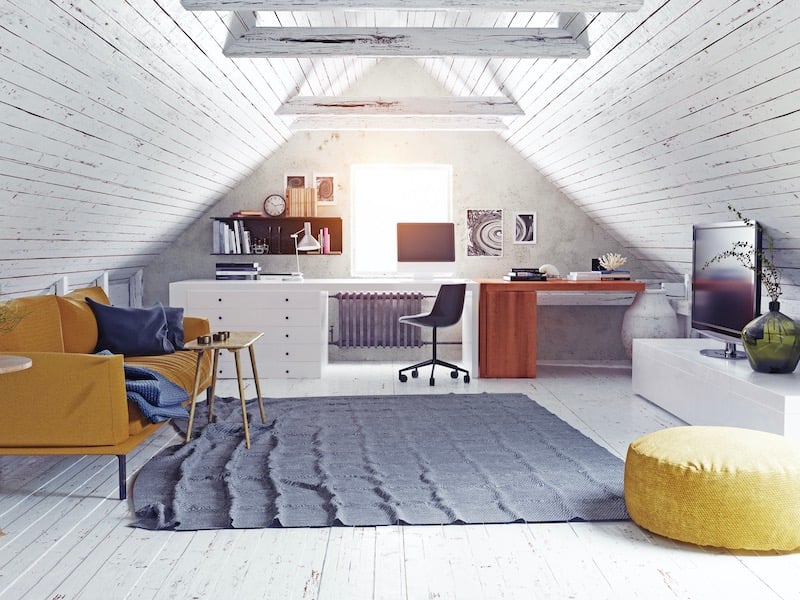 3. Partition Your Living Area
When setting up an office in a section of the main living area in your home, try to create separate zones for your work and living spaces, especially if you have an open floor plan. Installing a partial room divider that can be permanent or movable will create a distinct divide between the two areas, but will still allow for a sense of flow throughout the overall space.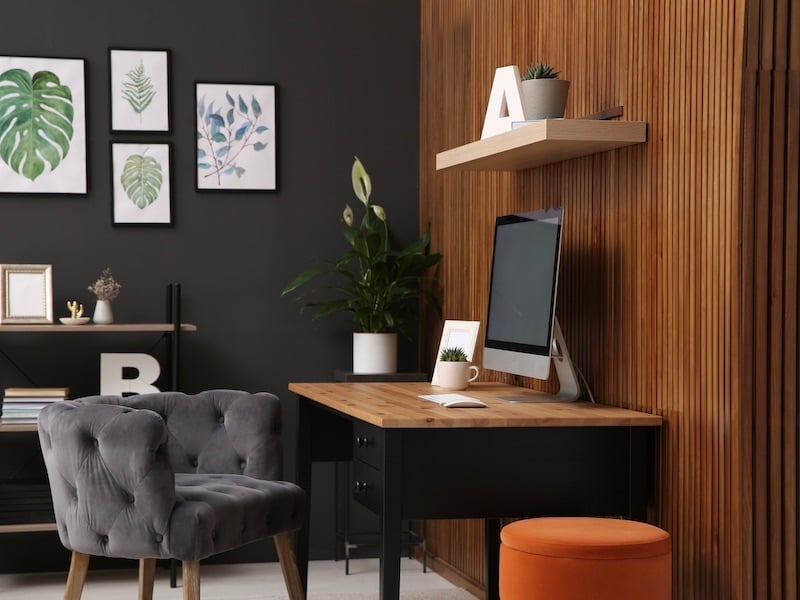 4. Pick A Corner Of Your Basement
Pick a corner of your basement to create a home office. Hire a builder to install walls for privacy or, if remodeling is not an option, use screens to delineate the area. Brighten your new home office with layered lighting sources and neutral colors. Select furnishings that are the proper scale and not too heavy-looking, so they won't overwhelm the space.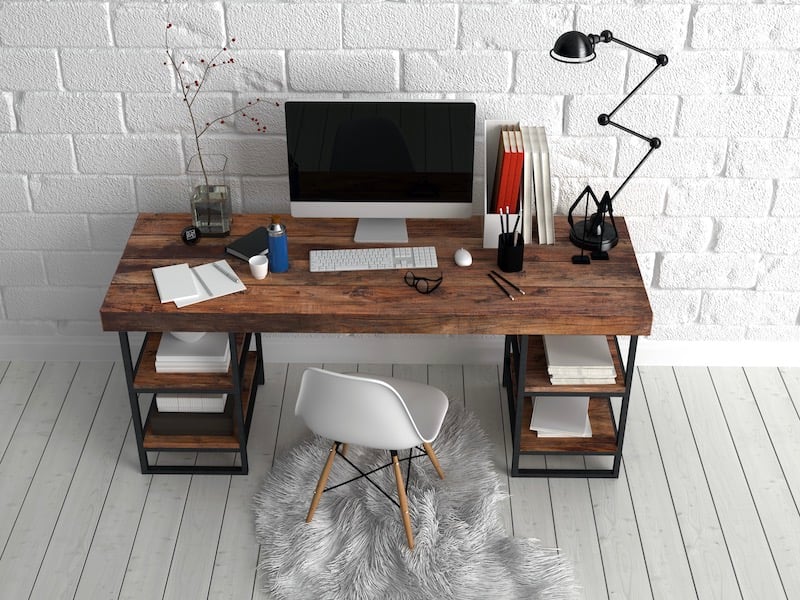 5. No Extra Room? Be creative And Repurpose
If your home is small, be creative and repurpose an existing area to be your office. Even a nook under the stairs can fit the bill! A built-in countertop with drawers and hanging shelves above will keep things tidy. Have an electrician install overhead lighting and outlets where you can plug-in your computer or a lamp. Add doors, and your new workspace will be completely out of sight when they are closed.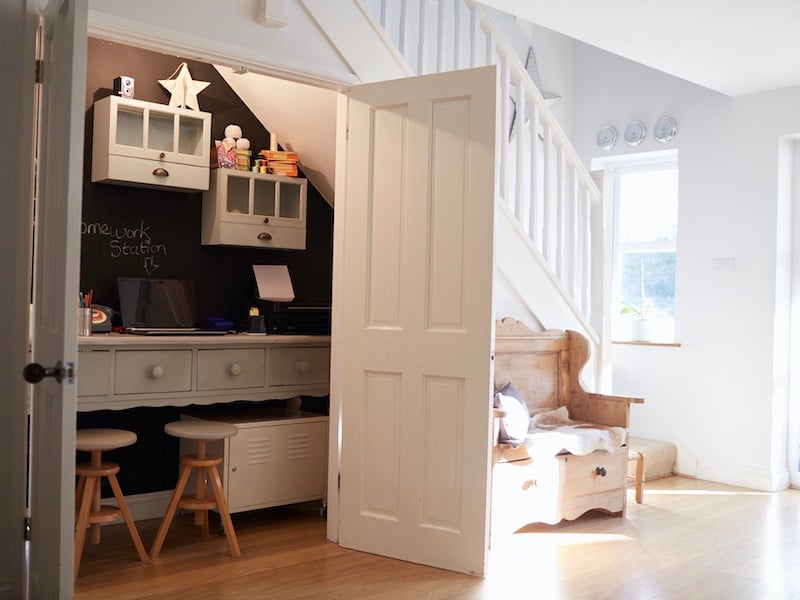 6. Set Up A Kitchen Command Center
Have an empty nook or wall in your kitchen? Put that space to good use by designing a custom built-in for your home office command center. To create a seamless, high-end look, use the same types of materials found in the rest of your kitchen for the built-in. Cabinets or shelves above the desk that reach to the ceiling will provide ample storage for all of your supplies.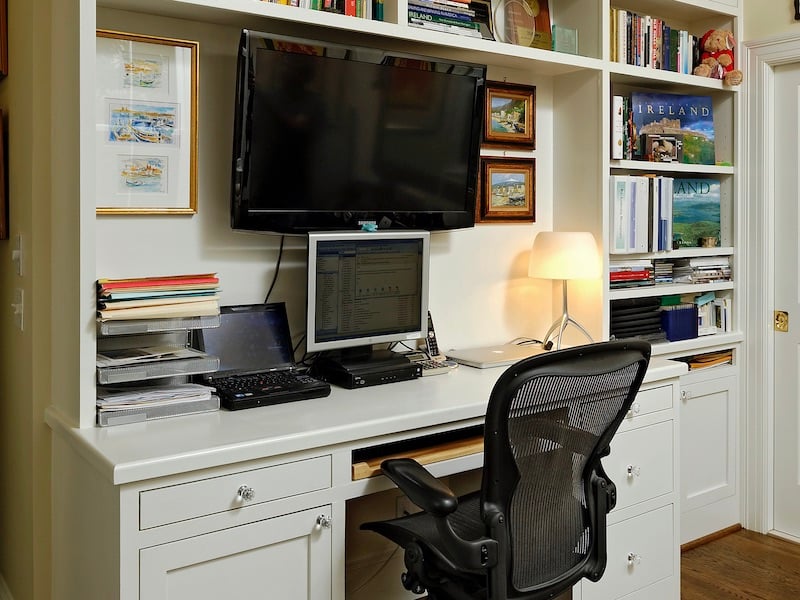 7. Make The Space Work For You
The guest bedroom could be the perfect place for your home office. Get rid of the big bed and add a desk and a sleep-sofa instead. The sofa doubles as a cozy spot where you can work during the day and opens up to be a comfortable place where out-of-towners can sleep at night when they visit. If your space is tight, consider a Murphy bed that converts to a desk.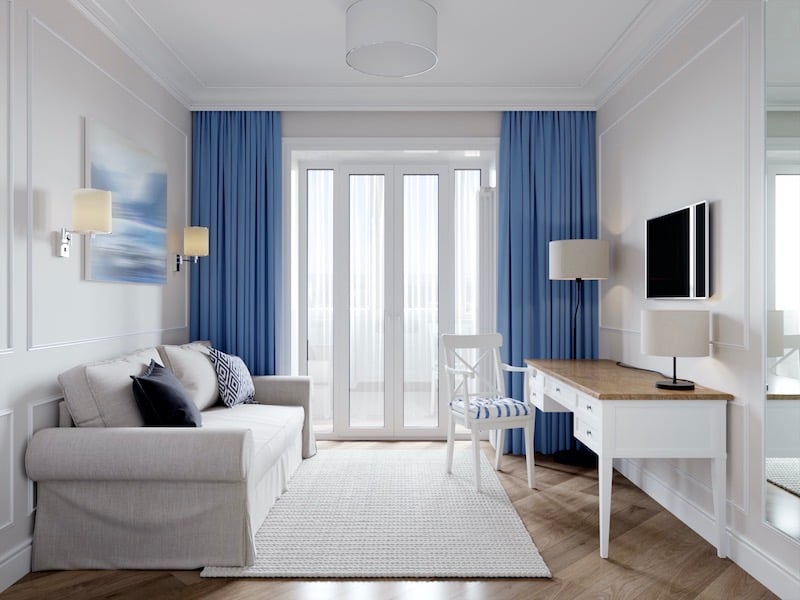 8. Create A Multi-Purpose Room
A formal living room is often the least-used place in the house. Create a multi-purpose room by integrating your home office into the living room so you can use it every day. The area for your desk should include storage to make your new space functional. Add a comfortable sofa and some chairs so the room can be used for hanging out and relaxing when you are not working.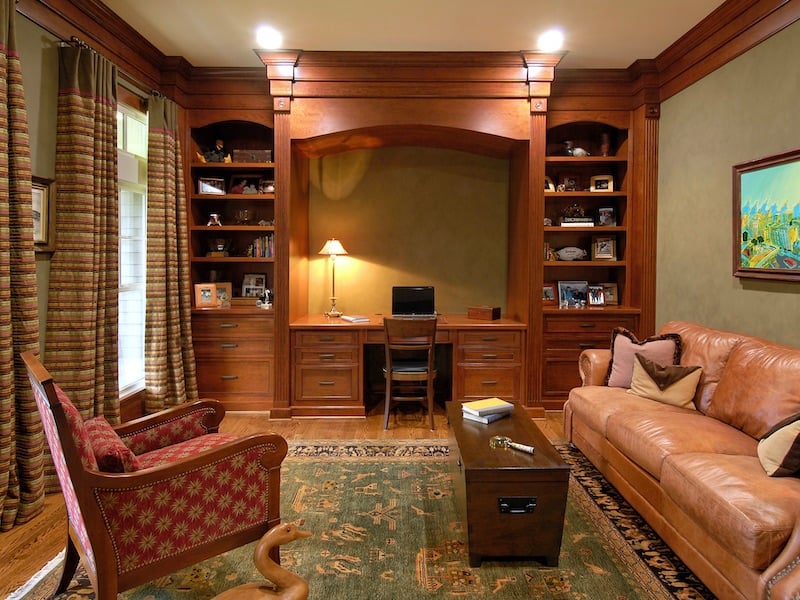 9. Customize With Built-Ins
What kind of storage will you need in your home office? Give your new space a custom look with built-ins that suit your style and make your room look polished and neat. Maximize every inch in your office by designing your built-ins to reach from the floor to the ceiling. Include a mix of shelves, drawers, and lateral files so that everything is easily accessible and organized.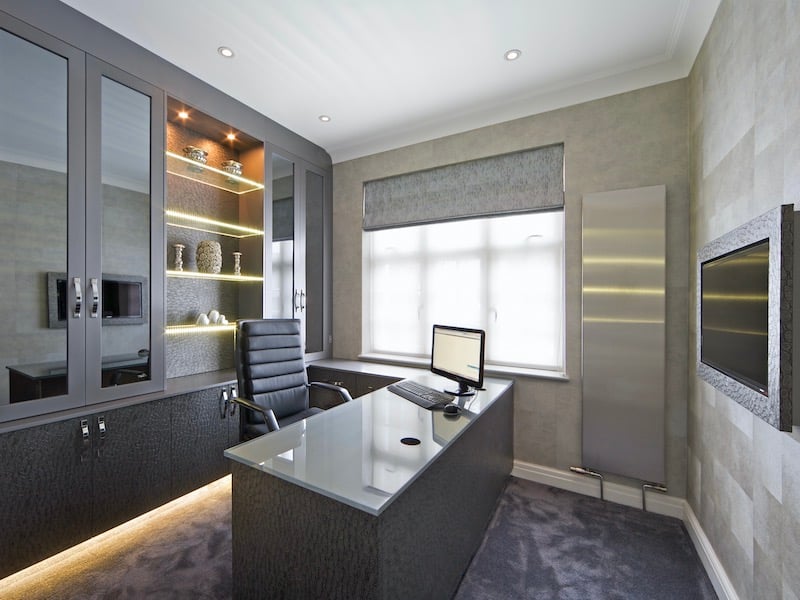 10. Share The Space
You don't need to be jockeying for desk space if two people are working from home. This simple wrap-around desk is a great solution. With shelving on top and drawers down below, you'll have plenty of storage for both of you. If you don't have that much room, place two small desks side-by-side or even facing each other. Just be sure to arrange the desks so that each person has a defined workspace.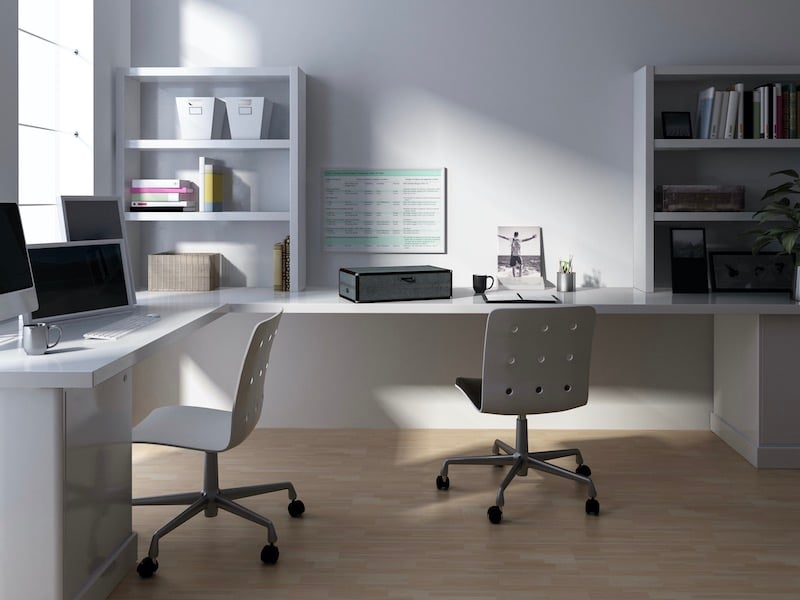 11. Adapt A Closet
Adapt a closet to be your home office. Make the most of the small work area by installing a desk with drawers and cabinets above so you have some storage space. Install overhead and task lighting to make up for the lack of natural light and add artwork for a pop of color.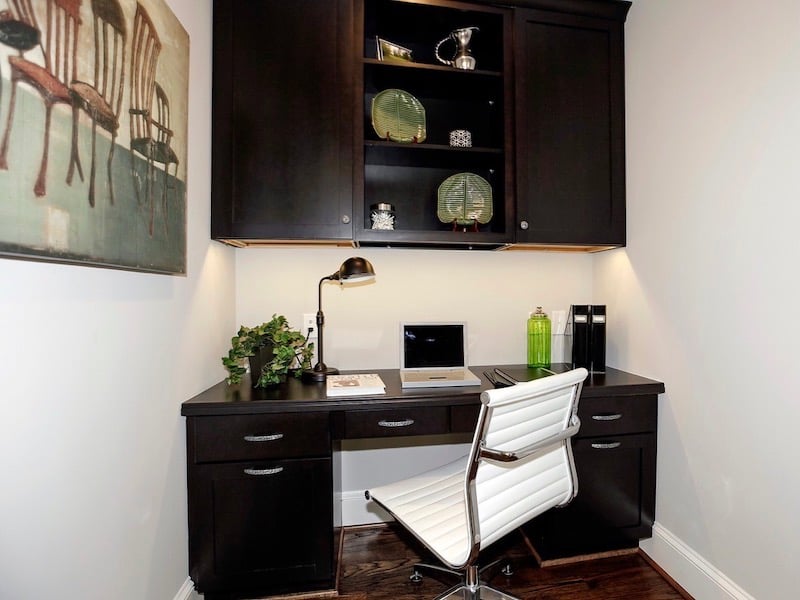 12. Decorate With Your Favorite Items
You need to be productive in your home office, so it should be a place where you want to spend time. Add some of your favorite decorative items and artwork to your new workspace. These personal touches will make you happy and inspire creativity, and that will be reflected in your work.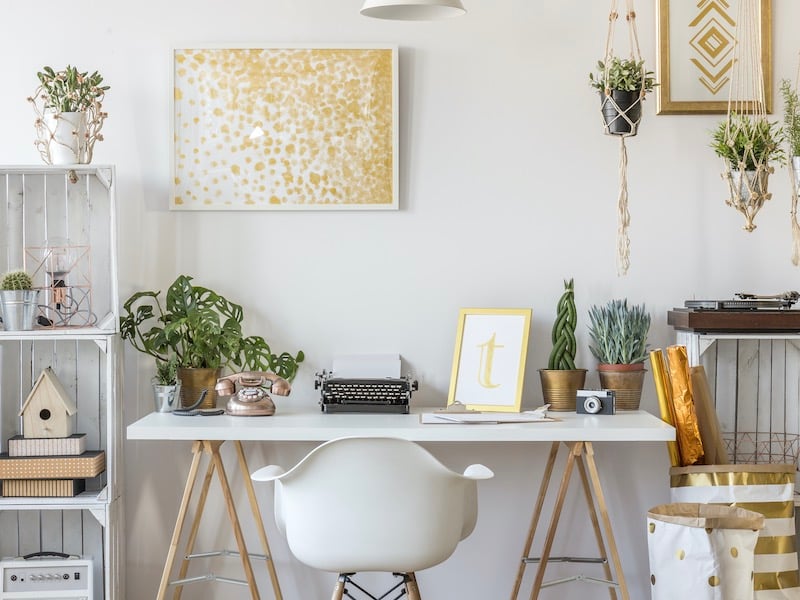 At Meridian Homes, we specialize in luxury remodeling and custom home building in the Washington, DC area. Our mission is to create exceptional residences that exceed expectations. Our highly personalized design process and careful management of every project have earned us a reputation over many years for outstanding client service and solid, beautiful craftsmanship. Contact us today to begin your custom home or remodeling project.