Transform Your Space To Make It Work For You
The ongoing global Covid-19 pandemic has changed the way many people work, especially here in the Washington, DC area. Instead of a daily commute to an office, working from home has become the new normal. Some companies are now telling their employees that they will be working from home indefinitely or permanently. If you find yourself in this situation, know that the benefits of working remotely often outweigh the drawbacks.
Advancements in technology have made it easier and more cost effective for many professionals to work all of the time, or some of the time, from home offices. There are a variety of reasons why working from home can be beneficial for both employees and their employers. Studies have shown that working from home can increase productivity in many cases. Cutting down on the daily commute saves time and money. Having flexibility in work scheduling makes for happier employees. And, employers don't have to pay for expensive office space.
If you are working from home, it is essential to have a dedicated place where you can operate efficiently and comfortably each day. Check out our tips for inspiration as you design your own home office.
1. Build A New Space
Consider building an addition or remodeling your existing space to create a dedicated home office if working from home will be a permanent way of life for you. As you develop your plans, remember that proper lighting is essential. Windows provide natural light which can improve your mood, illuminate your work area and reduce eye strain. French doors, instead of solid doors, allow for quiet and privacy while allowing light to enter the room, too.

2. Repurpose Your Attic
Your attic may be the perfect spot for your new home office. It's quiet, out of the way, and can be remodeled to be a cool, loft-like room. Light-colored paint can make a room with a sloped ceiling look larger, and windows allow natural sunlight to flood in.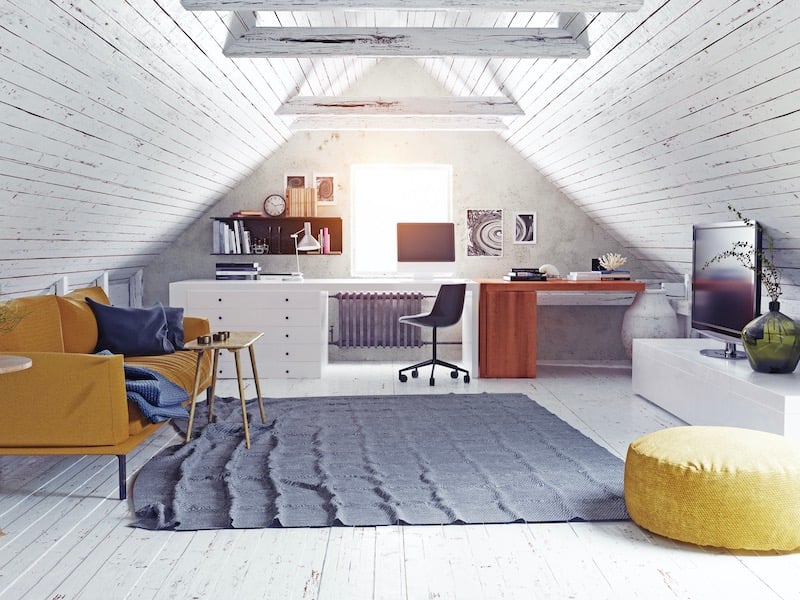 3. Pick A Spot In Your Basement
Find an unused corner of your basement for your home office. Hire a builder to install walls for privacy or, if remodeling is not an option, use screens to delineate the space. Add task lighting in lieu of natural light, and light-colored paint to brighten your new work area.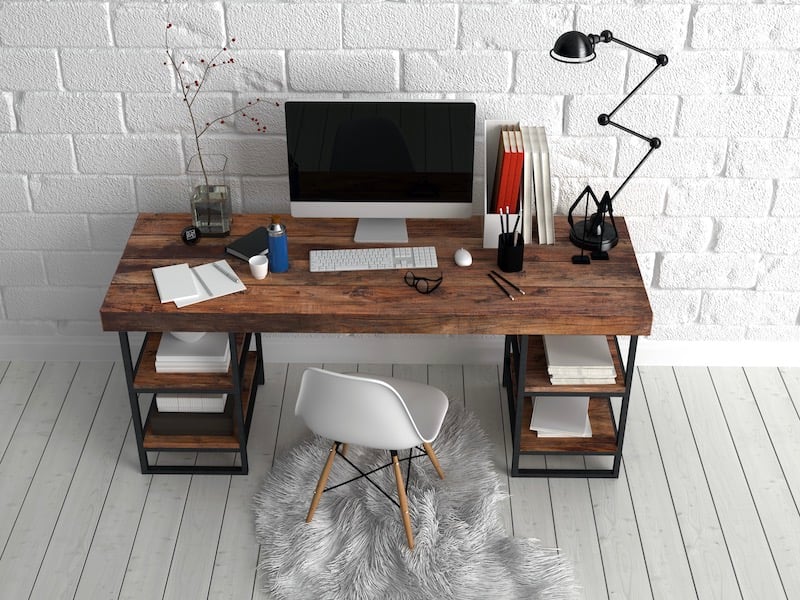 4. No Room? Be creative
If your home is small and you cannot dedicate an entire room to your remote office, be creative. Even a nook under the stairs can fit the bill! Install shelves and drawers to keep things tidy, and when the doors are closed, the workspace is completely out of sight.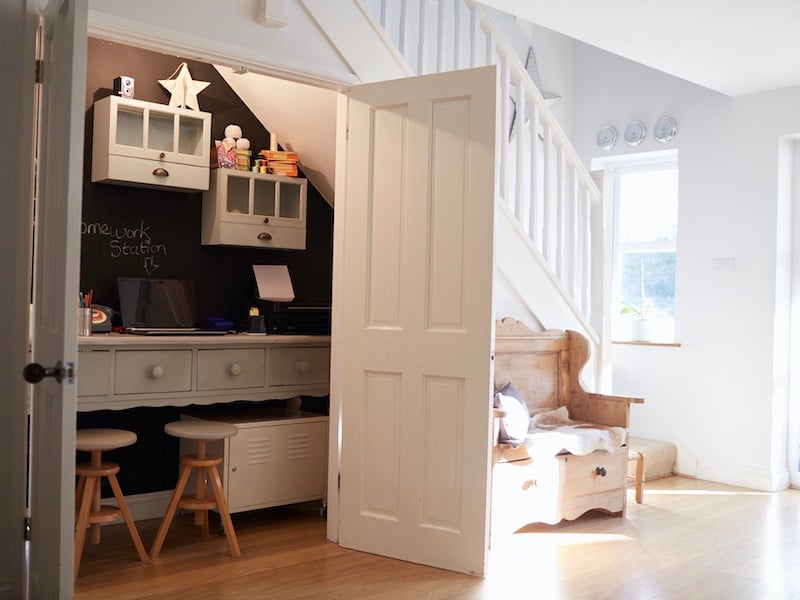 5. Make The Space Work For You
The guest bedroom could be the perfect place for your home office. Get rid of the big bed and add a sleep-sofa instead. The sofa doubles as a cozy place for you to work during the day, and opens up to be a comfortable place for out-of-towners to sleep at night when they visit.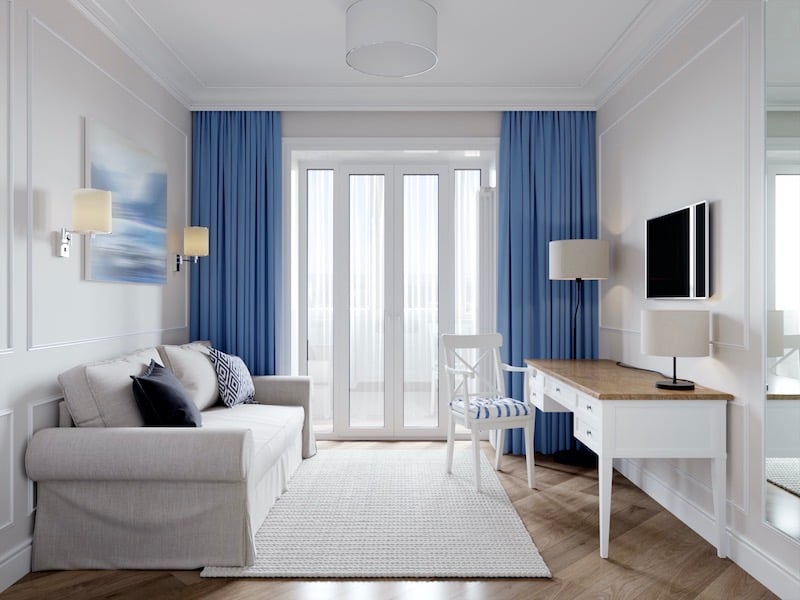 6. Convert The Least Used Room
A formal living room is often the least used place in the house. Convert that space into your home office so you can use it every day.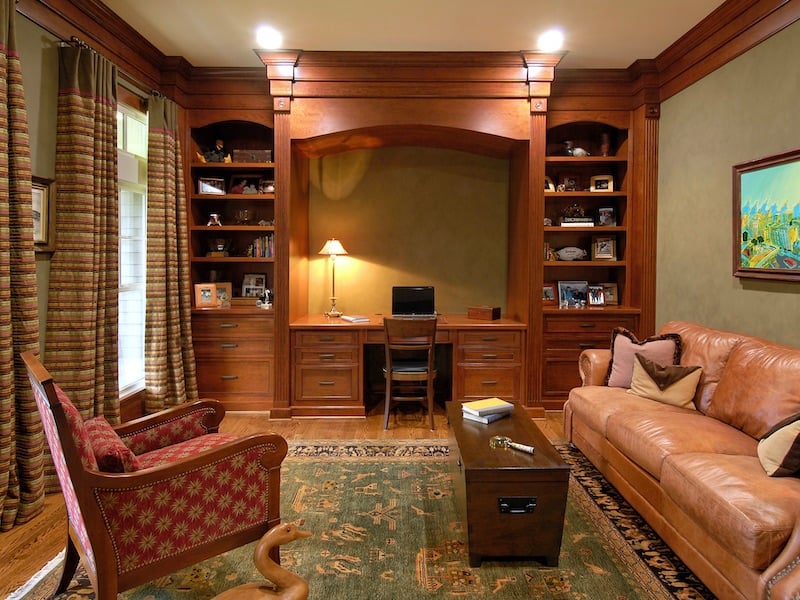 7. Customize With Built-Ins
What kind of storage space will you need in your home office? Custom built-ins make a room look polished and neat. Make sure you have a mix of shelves, drawers and lateral files so that everything is easily accessible and organized.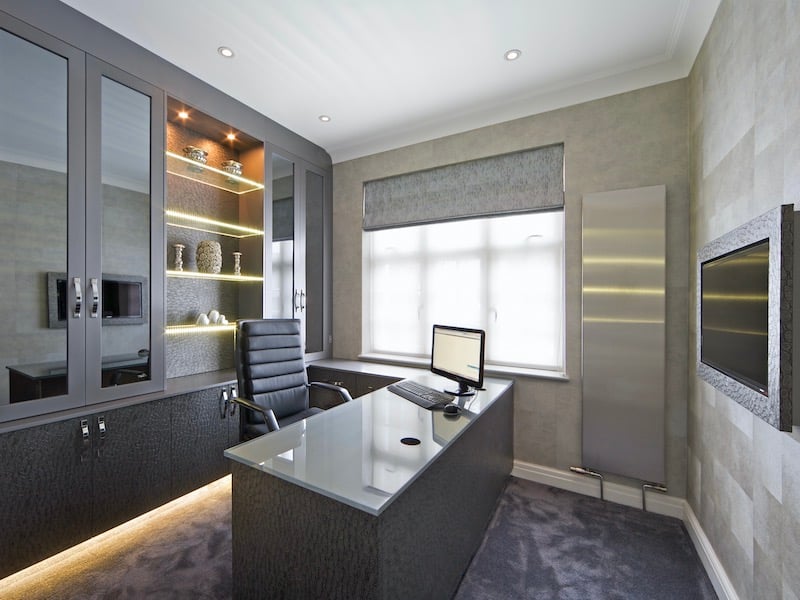 8. Share The Space
You don't need to be jockeying for desk space if two people are working from home. This simple wrap-around desk built for two is a great solution. Shelving on top and drawers down below offer plenty of storage for both of you.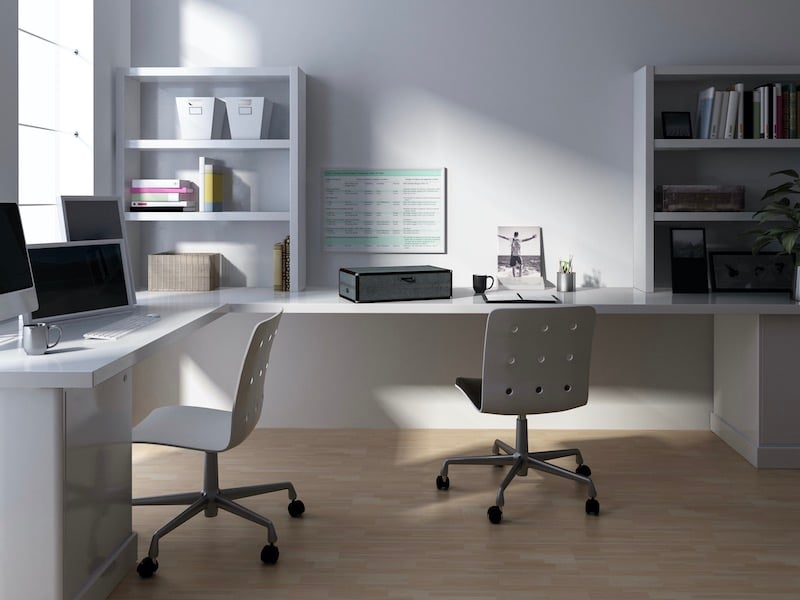 9. Adapt A Closet
Remove the doors to a walk-in closet to create a place for your home office. Make the most of a small area by hanging cabinets that offer lots storage space. Install overhead and task lighting to make up for the lack of natural light and add artwork for a pop of color.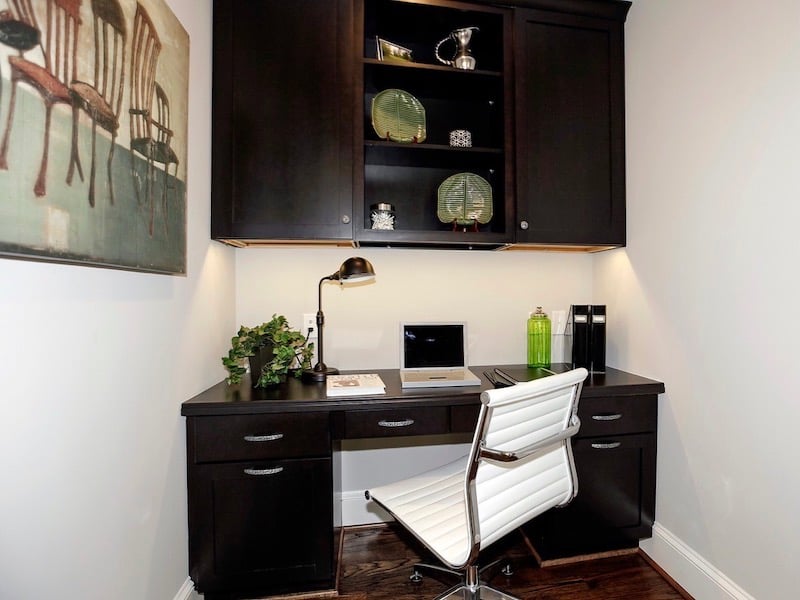 10. Decorate With Your Favorite Things
You need to be productive in your home office, so it should be a place where you want to spend time. Add some of your favorite things so that the decor makes you happy and reflects your personality.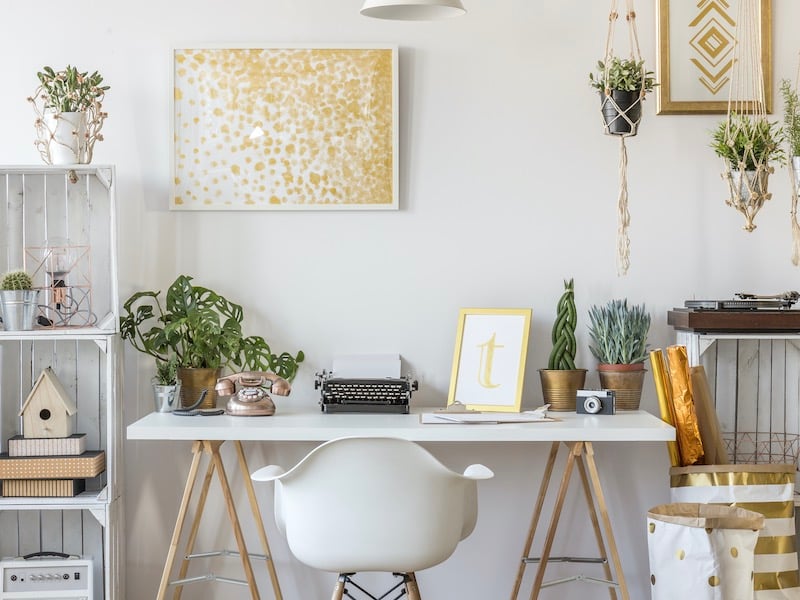 At Meridian Homes, we specialize in luxury renovations and custom home building in the Washington, DC area. Our mission is to create exceptional residences that exceed expectations. Our highly personalized design process and careful management of every project have earned us a reputation over many years for outstanding client service and solid, beautiful craftsmanship. Contact us today to begin your custom home or remodeling project.