9 Home Office Design Ideas
Advancements in technology have made it easier and more cost effective for many professionals to work most of the time, or some of the time, from home offices. There are a variety of reasons why working from home can be beneficial for both employees and their employers. Studies have shown that working from home can increase productivity in many cases. Cutting down on the daily commute saves time and money. Employers don't have to pay for expensive office space. And, having flexibility in work scheduling makes for happier employees.
Making the ideal home office for you may mean building an addition onto your home or simply converting an existing space to fit your needs. Here are some home offices that we have created for our clients to get you inspired.
1. Customize The Space
Mahogany custom built-ins create a luxurious and warm look in this home office and they are functional, too. The desk has plenty of workspace, drawers have storage for lateral files and shelves provide a place to display family photos.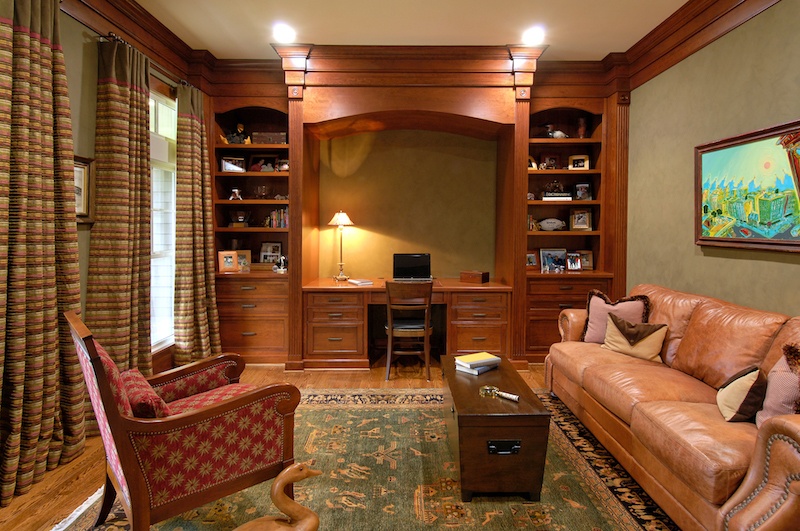 2. Create A Brand New Space
An addition with a dedicated entrance offers privacy and extra space for this home office. Pine built-ins, wainscoting and crown molding make the space homey, and the windows in the vaulted ceiling let in plenty of light.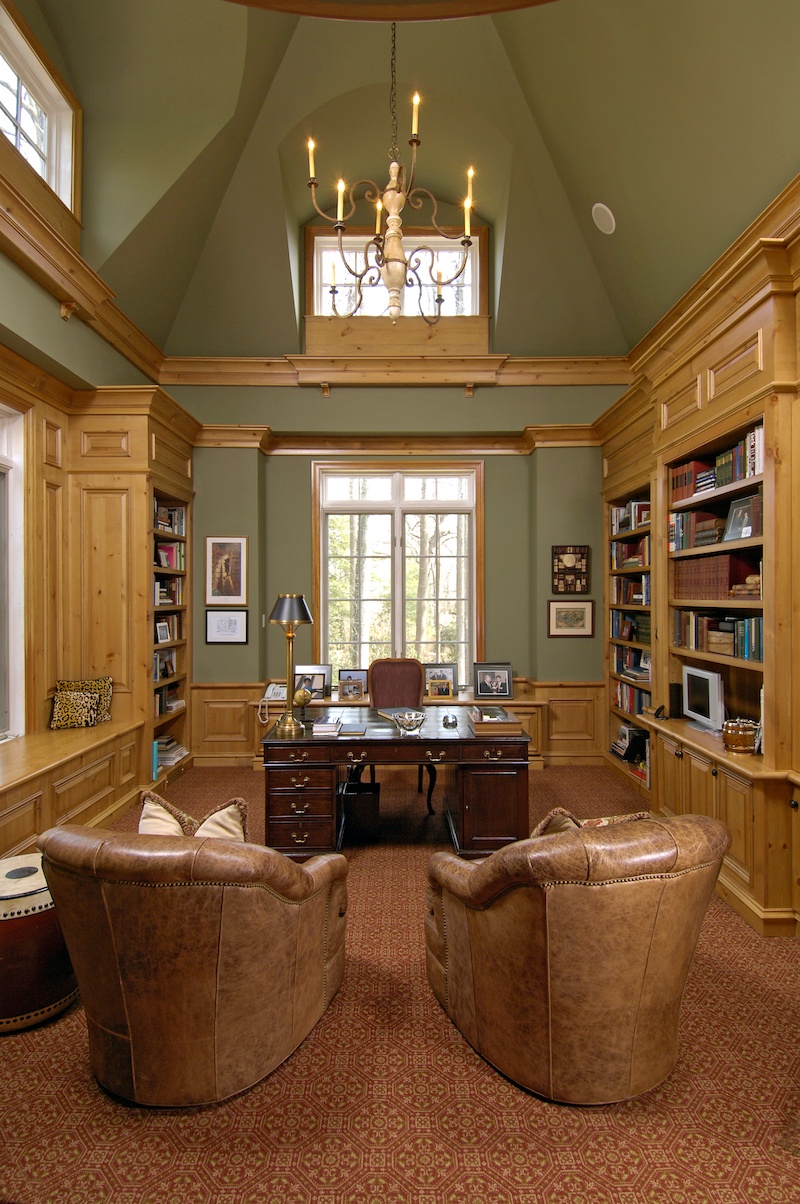 3. Use The Space Wisely
No need for a formal dining room? Our client decided a home office would be a better use of this space than having a dining room that would be used only once or twice a year. The oversized windows and yellow walls fill this workspace with sunshine!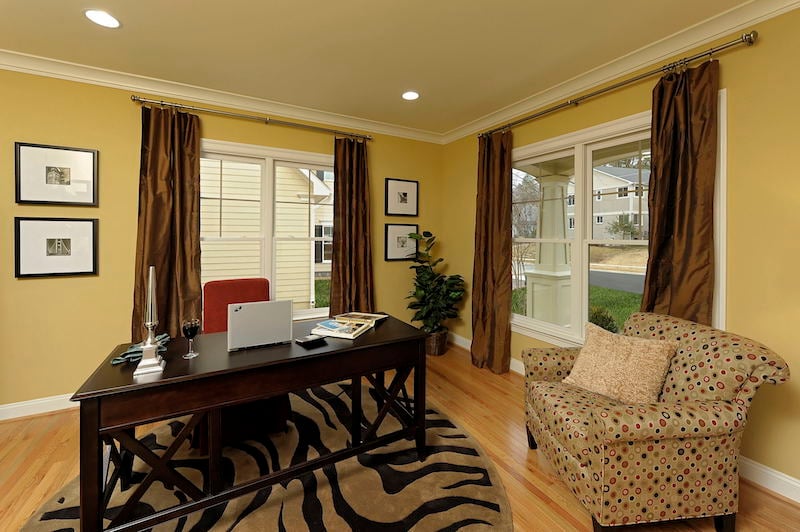 4. Make A Space For Her
Some of our custom home clients request a home office for her and a separate one for him. In this lovely custom home, her office features pastel colors and windows that overlook the wooded backyard.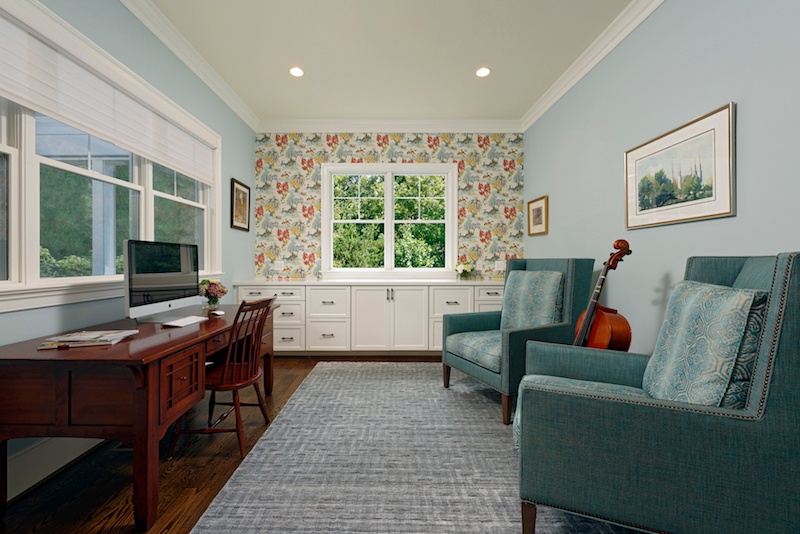 5. And Make A Space For Him
His office features dark wood custom built-ins, faux alligator wallpaper and doors that lead to a side porch. The cabinetry has shelves to display some favorite items and storage for files and supplies.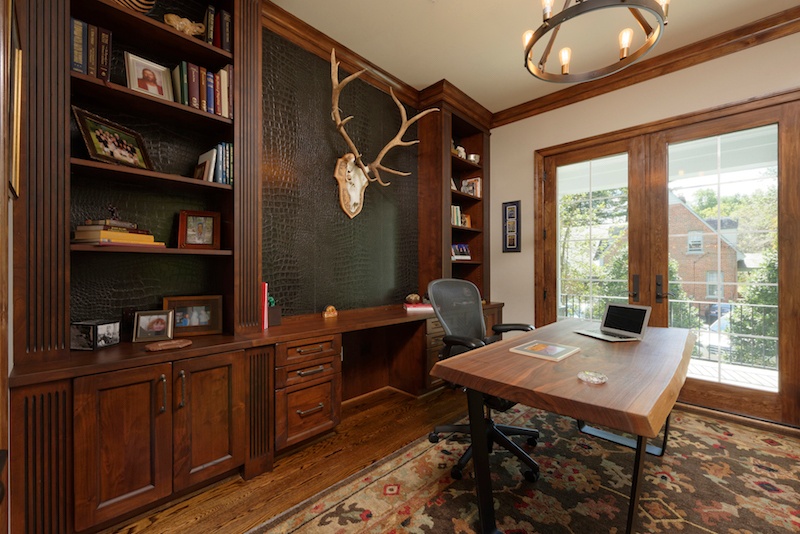 6. Convert The Space
Converting an extra bedroom to a home office just makes sense. Adding a sleep-sofa makes the space flexible. The sofa doubles as a comfortable place to work during the day, and can be opened up at night for out-of-town guests.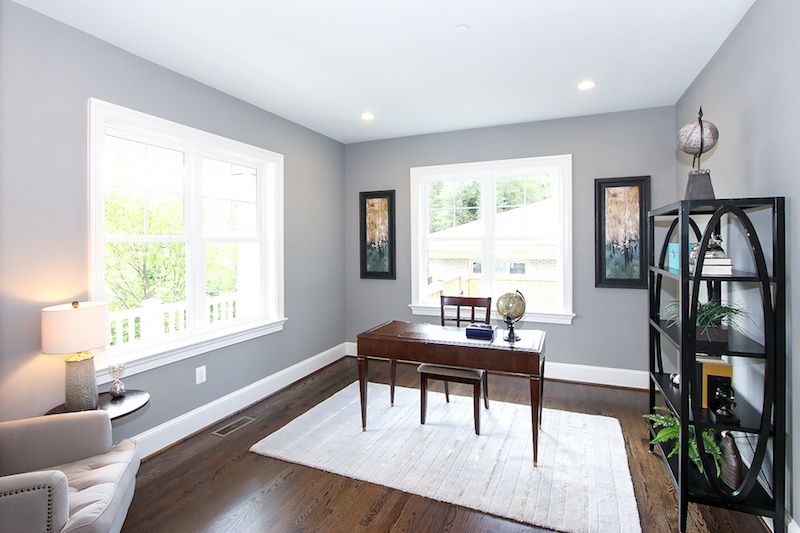 7. Tailor The Space
Do you picture yourself in a formal study? This elegant home office features a wood-burning fireplace and custom paneling. The desk is tucked away in the built-in cabinetry and French doors with frosted glass lead to a separate side entrance.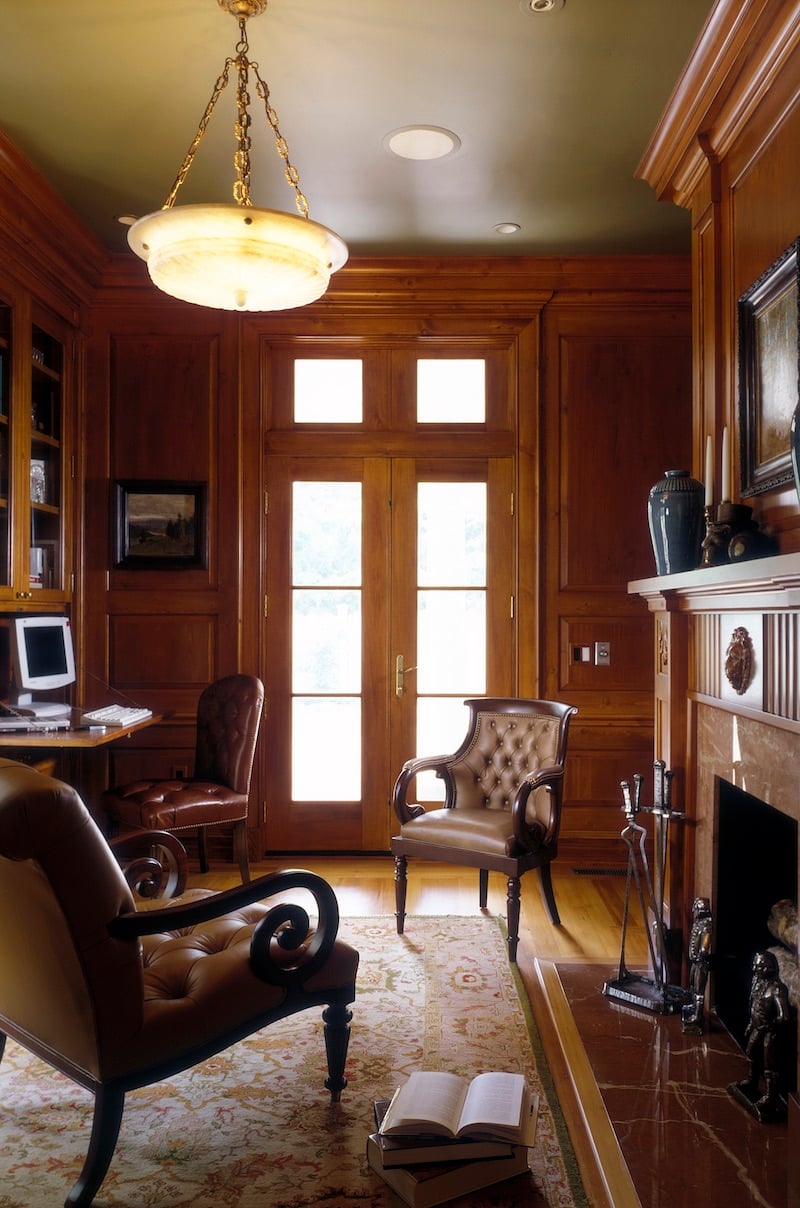 8. Adapt The Space
If you don't have an entire room, utilize a niche or a nook to create a place for a home office. Make the most of a small area by installing storage above and below the desk. Add artwork for a pop of color!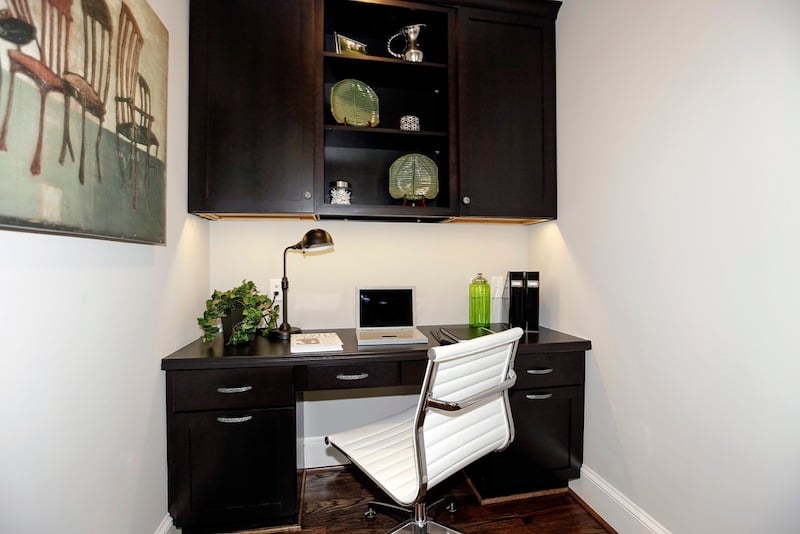 9. Maximize The Space
In a small room, add cabinetry along one wall so you can maximize the space you have. A mix of shelves, drawers and doors in the built-in cabinetry will help to keep things organized.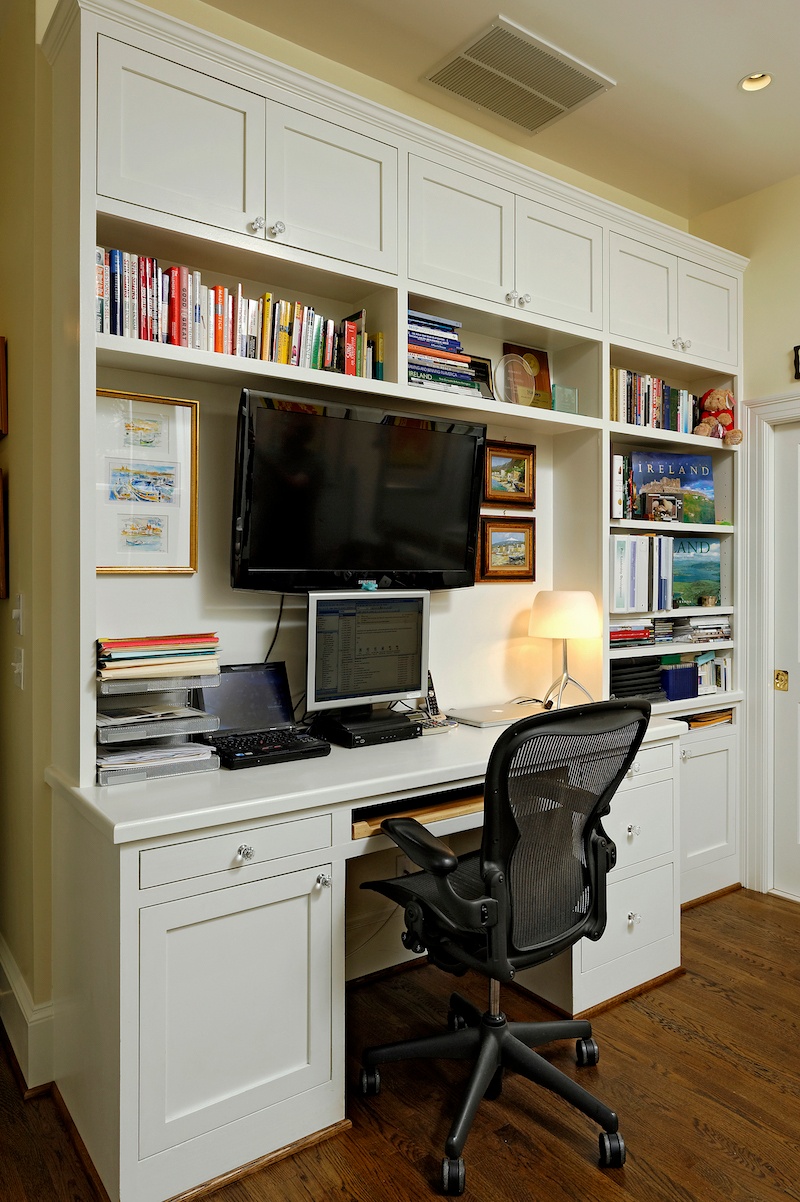 How To Prepare For A Kitchen Renovation