How To Upgrade And Utilize Space In Your Home That You Already Have
Need more space in your home but aren't ready, or able, to invest in an expensive addition? The answer may be right under your feet. By remodeling your basement, you can expand your current living area and, oftentimes, spend far less than an addition would cost. With proper planning and design, you could have that brand new home office you need, a larger laundry room, a media room, a home gym or even a playroom for the kids. Here are 10 tips for remodeling your basement to help you get started.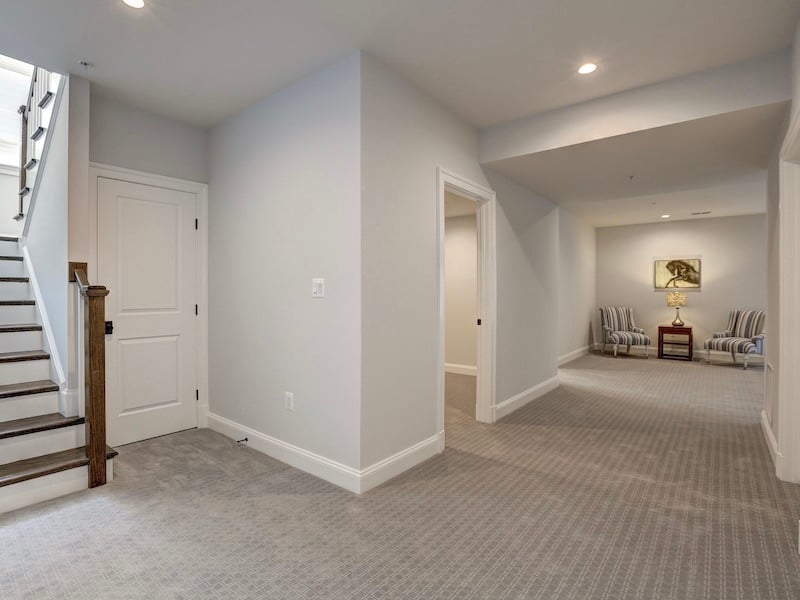 1. Work With A Professional Remodeling Firm
Your first step should be to find a reputable remodeling firm. Do your research. Ask your friends and coworkers whom they used. Were they satisfied with the builder's quality of work? Did the builder act as a trusted partner throughout project? Did they quickly address and remedy any issues that arose during the process?
Look online at builders' websites to see photos of their work and interview several professionals before making a decision to work with one of them. Find out if the firm you are hiring can help with the design of your new basement, or if they will refer you to an architect who specializes in remodeling projects.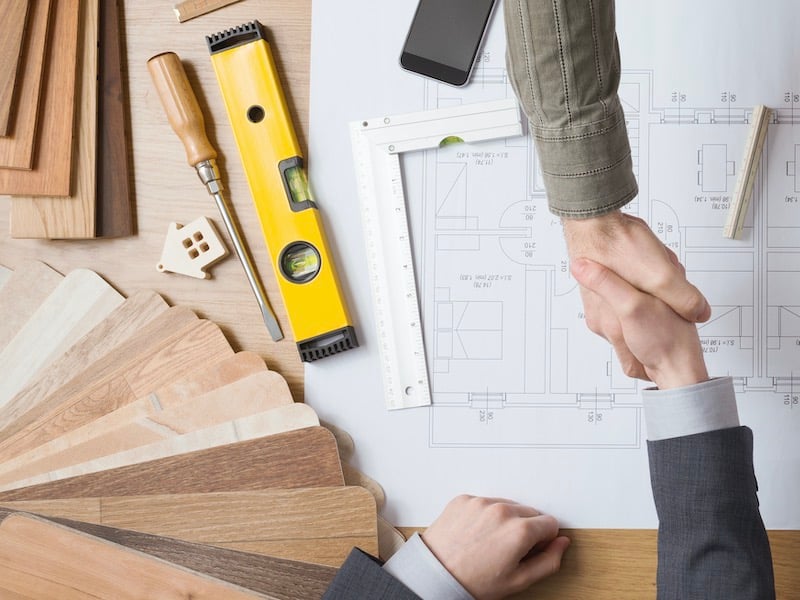 2. Evaluate Your Basement For Structural Deficiencies
Once you've found a professional remodeling firm that suits your needs, have them evaluate your basement for structural issues. Do your walls lean? Is the floor cracked or uneven? Can your electrical, plumbing and HVAC systems handle the demands of your remodeling plans? Fixing significant structural deficiencies can be expensive. It is best to understand all of these issues before you proceed any further.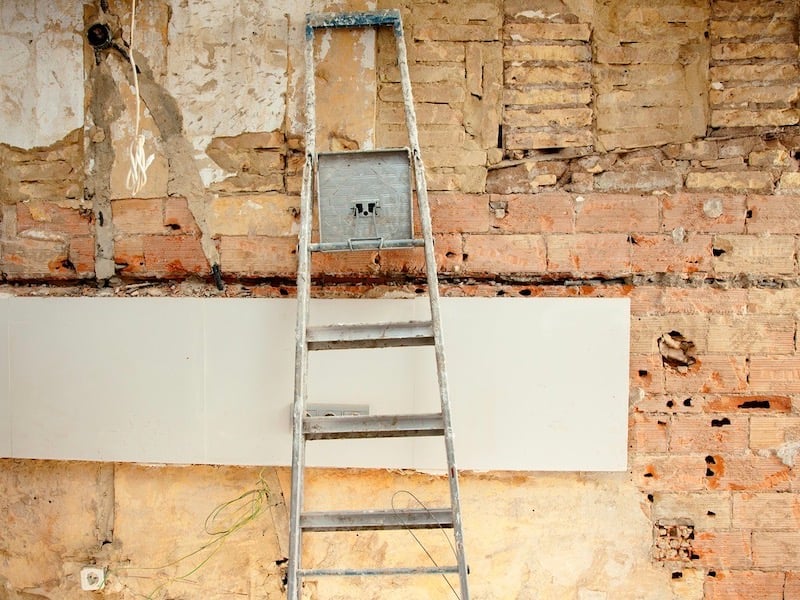 3. Assess Environmental and Code Requirements
Are there signs of mold or dampness in your basement? Will the current ventilation system allow for a healthy living space or does this need to be addressed? Is the basement's insulation satisfactory or is it freezing in the winter? Does the ceiling height and staircase width meet the code requirements in your jurisdiction?
A professional remodeler should be able to answer all of these questions, and more, and give you cost-effective solutions to fixing any problems before your project is underway. Remember, if you are planning to have a bedroom in your new basement, there must be a window for easy egress in case of emergency, as shown below.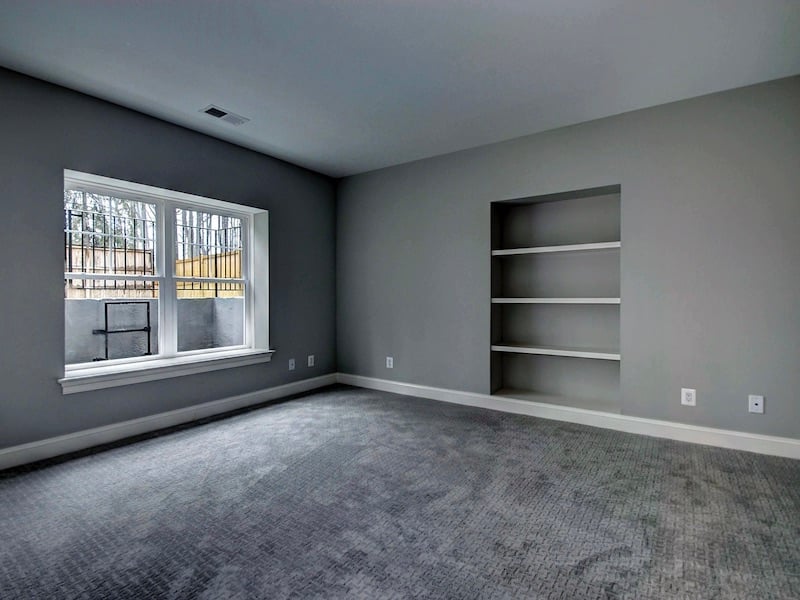 4. Visualize The Space You Need
Would it be convenient to have an in-home gym? Are you working from home and need a quiet space for your office? Is a lovely guest room and private bath a 'must' for your out-of-town visitors? Do your kids need more space to play?
There is a lot of potential in your currently unused basement. Think about what kinds of rooms you would truly use and visualize the space as an extension of your current home. Write down your ideas for your new basement and discuss them in detail with the architect or designer. Make sure that the final plans meet your needs and expectations.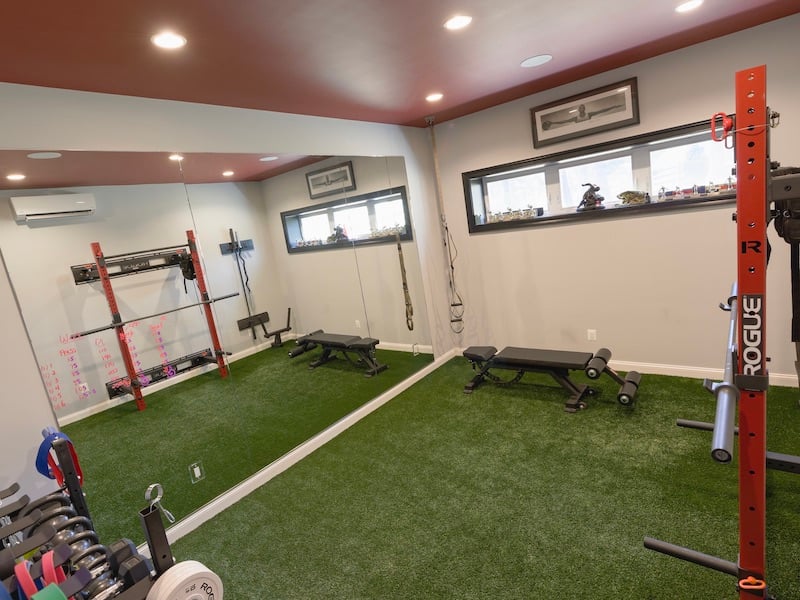 5. Plan For A Functional Laundry Room
If you don't have a dedicated laundry room in your home, include one in your basement remodeling plans. Having a functional room with plenty of storage and folding space would make it a pleasure to do your laundry every day instead of a chore. Make sure to include racks where you can hang your laundry to dry. If you have a large family, think about installing two washers and two dryers for time efficiency.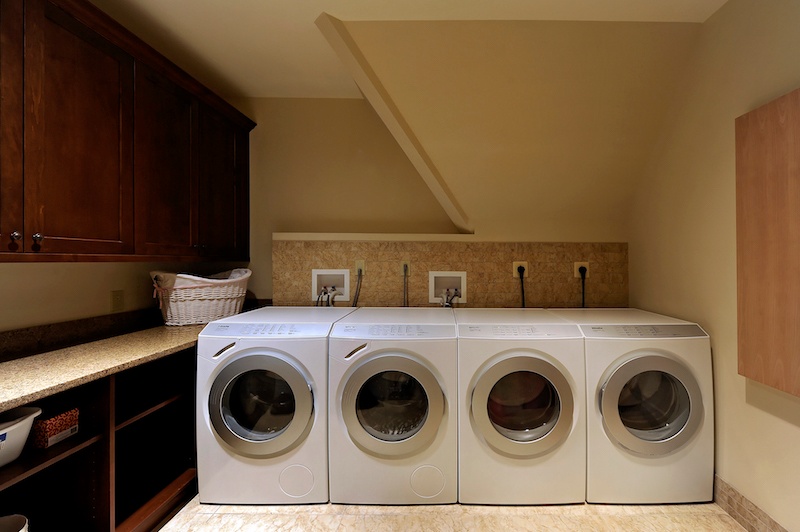 6. Utilize Every Nook and Cranny
A good designer or architect can help you utilize every nook and cranny of your basement. Incorporate built-in shelving to hold large items such as luggage in your utility room. Consider adding a playroom that can be tucked underneath the staircase as a fun hideout. And, include as many storage closets as you can in your plans so that your new space remains neat and tidy.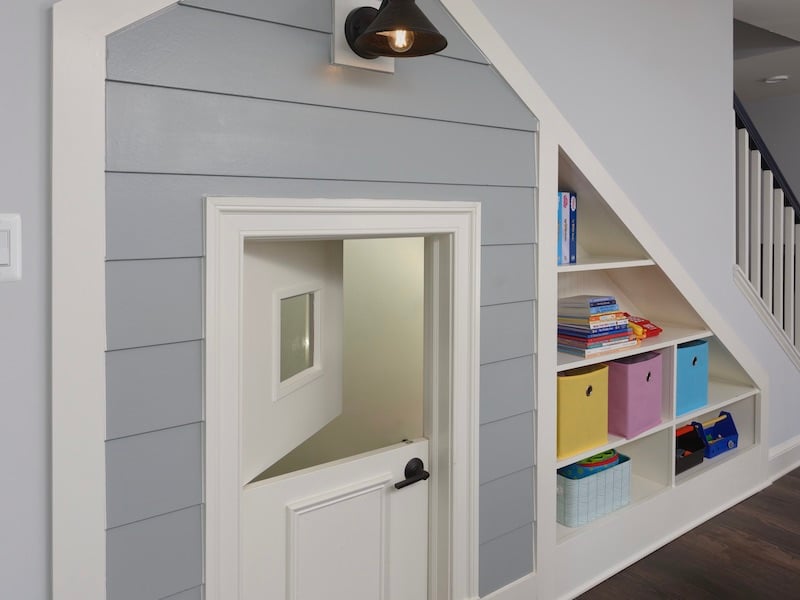 7. Reflect On Your Lighting Needs
Is your basement dark? Typically, they are, so plan for layered lighting to create a warm and inviting space. Natural light is, of course, most desirable. Ask your builder if it is possible to install window wells or doors to the outside to allow the natural light to pour in. Opening up the staircase to the area above will create a sense of flow, making your new basement an extension of your home, not an afterthought. It also allows more natural light to reach downstairs. Recessed lighting is an efficient way to light all areas of your new basement to make it inviting, with no dark corners. Task lighting will help in a laundry room or arts & crafts room. However, a media room needs low lighting and no windows, so keep all of that in mind when planning your space.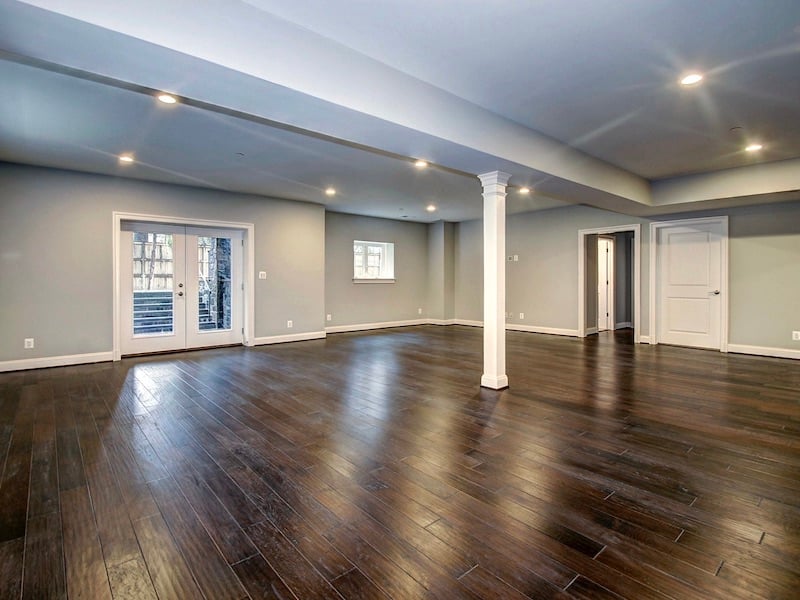 8. Include An Inviting Guest Bedroom And Bathroom
Give your houseguests a comfortable and well-appointed place to stay. Include a bedroom and a full bathroom in your plans if space allows. Don't forget that most jurisdictions require egress to the outdoors from a basement bedroom.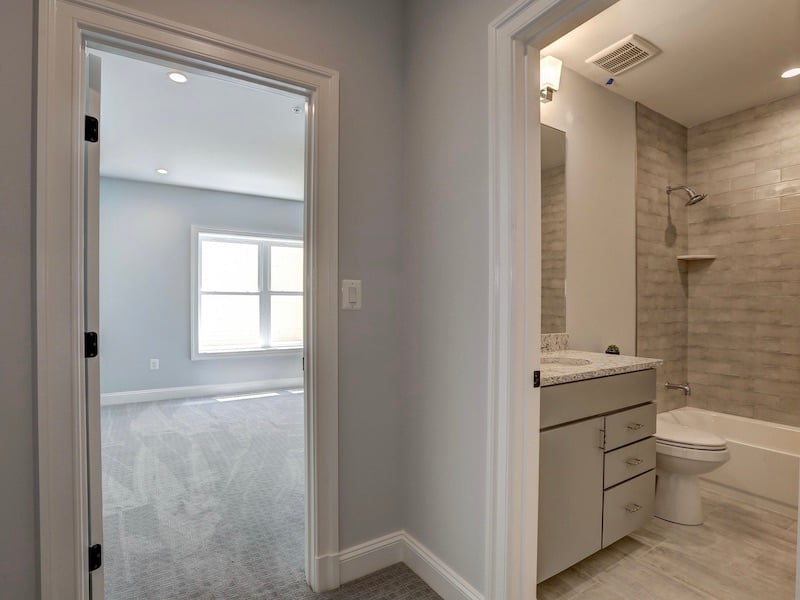 9. Kick Back In Your Very Own Media Room
Family movie night will take on a whole new meaning in your custom media room! Comfortable seating, low lighting and even a popcorn machine can make your media room special and fun.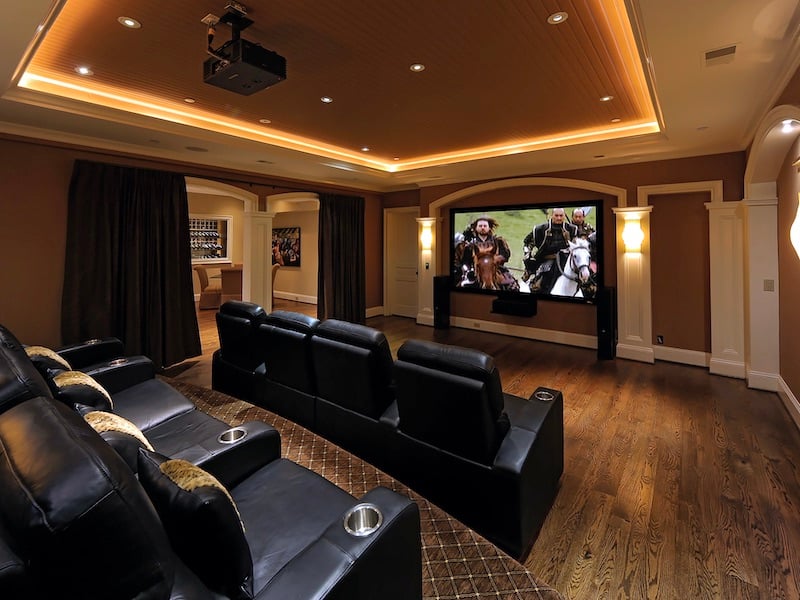 10. Consider The Comfort
Whether you are planning for a high-tech media room or an oversized family rec room, you will want to consider extra creature comforts. Wouldn't it be nice to have a small kitchen with a microwave, refrigerator and sink nearby? Will your WiFi need a boost to properly service the newly remodeled basement? Would installing a thermostat allow you to keep your basement toasty warm on a chilly night? Would carpet feel good under your feet, or would laminated wood flooring be more practical? Look at websites, such as Houzz, for design, storage and other ideas to make your new basement a cozy retreat.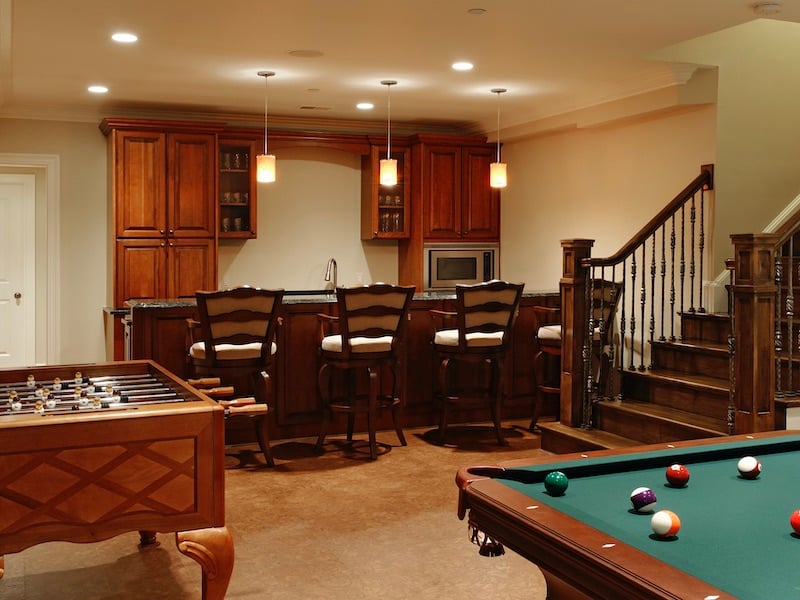 Remodeling your basement can add value and comfort to your home. With proper planning and professional guidance, your project can be a pleasant, and ultimately, rewarding experience. And, when your family is enjoying movie night in your new comfy basement, you'll wonder why you didn't remodel it a long time ago!